If you've been planning a trip to Universal Studios and have been wondering "is the Universal Express Pass worth it?", then you've come to the right place.
With all the added extras that theme parks offer these days, it can often feel like we're dipping our hands into our pockets one too many times during an average visit.
I mean, with the Walt Disney Company removing the classic FastPass system and replacing it with the way more expensive Genie+ option, you'll be paying more for an average visit than you used to.
There's no obligation to buy the Universal Express Pass, but if it can save you significant time during your visit (and help you cover more rides!), you may be wondering whether it's worth purchasing.
In this article, I'll cover everything you need to know about the Universal Express Pass.
So, whether you're trying to compare it to Genie+, want to know which hotels you need to book to get a complimentary version, or simply want to learn how to use it – I've got you covered.
I'll be focusing on Universal Studios Florida, Universal Islands of Adventure, and Volcano Bay. Just be aware that the structure of Volcano Bay's Express Pass is significantly different, so keep that in mind as you're reading!
Everything You Need to Know About the Universal Express Pass
What is the Universal Express Pass?
The Universal Express Pass is essentially the resort's way of helping you skip lines and reduce wait times. It lets you get past the typical standby line and join a queue that's way shorter.
It's worth noting that it doesn't allow you to skip every single line in the park (I'll get to that later!), but it covers a decent number of top-billed rides that you may struggle to get on during peak periods.
Unless you pay for it or are staying in a qualified hotel, you won't have access to the Universal Express Pass.
How to Use Universal Express Pass at Orlando
As you walk towards a queue with your pass, there will typically be a ride attendant waiting to scan it.
It depends on how elaborate the queue is for the ride though, as smaller rides typically check your Express Pass closer to the boarding area.
For larger rides, you'll typically be moved into a smaller queue that's reserved for Express Pass holders. Several rides also merge with designated standby queues, so keep an eye out for this if you're trying to use the Express Pass.
For rides that have metal detectors like Hollywood Rip Ride Rockit, you'll need to keep your Express Pass on your person before storing your belongings in a locker.
Don't leave the passes in your locker, as you'll just have to weave back through the queue to grab them before an attendant will let you through!
If you have a digital Express Pass and you need to lock your phone away for Rip Ride Rockit or the Incredible Hulk, show your pass at the entrance and grab a receipt. You can then show this to attendants further down the line and save yourself the headache!
If I'm being honest, the digital Express Pass can be seriously janky. So, I recommend getting a physical pass and placing it inside a lanyard for safekeeping.
What Rides Are Included?
Almost every ride allows you to use the Universal Express Pass.
The rides that aren't included are Hagrid's Magical Creatures Motorbike Adventure, Jurassic World VelociCoaster, Pteranodon Flyers, and Fievel's Playland.
Where to Buy the Universal Express Pass
You can either buy it online, at the gates, at several spots throughout the park, or on the Universal Orlando app.
I only recommend buying them online if you're visiting during busy periods as they can sell out in advance.
If you're wondering why I don't love purchasing these passes ahead of time, it's because it's tricky to see how busy the parks are going to be.
If you're not totally confident about crowd levels, you can end up wasting a significant amount of money purchasing a pass you just don't need.
Although queues at Universal are usually sizable, you can probably get away with waiting in the regular queues if you're visiting outside of peak periods or just want to see how things go before parting with your cash!
How Much Does the Universal Express Pass Cost?
It's not cheap, which is one of the many reasons people ask "is the Universal Express Pass worth it?".
Getting an express pass starts at $80+tax for each person in your party and the price varies based on whether you're traveling in the low season or during peak periods. If you're visiting at popular times, you could be shelling out up to $200+tax – each!
This is part of the reason why many visitors to Universal choose to stay in certain onsite hotels, as they include the Universal Express Pass as part of the package. I'll cover this more below, but it's worth taking note of.
Can I share the Universal Express Pass?
Sadly, you won't be able to share your Universal Express Pass. You'll literally have to purchase one for every person in your party which can seriously add up if you're traveling as a family of 4.
Oh, and they're only valid for 1 calendar day. So, if you can't cover everything in a day (which you probably won't be able to!) you'll have to purchase another pass for the next day.
Is the Universal Express Pass Worth It?
You don't need to purchase a Universal Express Pass if you visit the parks, but it's always going to save you time.
If you're only planning to cover one park in a day, I'd say that you can do without it and still cover the highlights (even if it's ridiculously busy).
But if you were to ask me "is the Universal Express Pass worth it?", I'd say yes. But it depends on when you visit, what your financial situation is, and whether you're happy to wait around a bit.
You'll typically be able to get on twice as many rides with a pass, as popular rides can have you waiting for upwards of 2 hours. In the blazing heat, the Universal Express Pass starts to look very appealing.
However, if you're a fan of merch shopping, have time to spare in your itinerary, or just aren't as bothered about the major headlining rides, you can easily cover everything without buying the Universal Express Pass.
If you're not sure and you're visiting for several days, you can always feel things out on day 1 and purchase the pass later.
The big thing to think about when you're asking "is the Universal Express Pass worth it?" is: how much do you value your time?
Should You Get the 1-Park Express or 2-Park Express?
As you'll be shelling out for the Universal Express Pass anyway, you might as well purchase the 2-park option for an extra $10.
It doesn't make the initial $80+ feel any less painful, but it gives you the flexibility to move between parks to cover more ground if you're trying to visit the parks in a day.
Do You Need the Universal Express Unlimited Pass?
If you're not sure what the Universal Express Unlimited Pass is, it lets you skip lines as many times as you like. The regular pass only lets you skip eligible rides once.
On top of the classic Express Pass, you can expect to pay about $30 more to go unlimited.
If you're traveling with kids who will want to ride the same thing more than once, then it might be worth it. But honestly, if you'd like to experience the whole park, you probably won't have time to ride things multiple times in a single day.
Otherwise, you'll have to sacrifice something else!
I'd advise trying the Single Rider line if you want to ride anything more than once during your trip. This way, you can pick and choose what you'd like to ride again instead of slapping down any additional cash.
When to Use the Universal Express Pass
The best time to use the Universal Express is during peak periods when things are hectic and queue times are long.
It can be extremely expensive for an entire family, but it basically guarantees you'll get to ride the top attractions while giving you time to explore other parts of the park.
In general, I'd say that summer, spring break, and the holidays are excellent times to consider the Express Pass.
How Helpful is Express Pass?
It depends on when you're visiting, but the Express Pass can save you quite a bit of time or virtually none.
Not overly helpful, I know, but you'll see what I mean in a minute.
Even with the Express Pass, you could be waiting over 20 minutes to get on a ride. If you compare that to an average wait time of 45 minutes for something like the Incredible Hulk Coaster, then you may want to think about how much time you're actually saving versus the amount of money spent.
Posted wait times are never fully accurate (in my experience!), and they can even fluctuate as you're moving through the queue.
Several rides will be a virtual walk-on with an Express Pass, but you may be waiting for a while if it's a particularly busy day.
Team Members will always try and get through the Express line as quickly as possible, but they can only do so much while dealing with the regular standby line at the same time.
What Hotels Include the Universal Express Pass?
If you have the budget to stay in one of Universal's Premier Hotels, then you'll get the Universal Express Pass included in your booking price.
The Premier options are usually around $150 more than a budget hotel, but each member of your party will get access to the Universal Express Pass which can be an enormous money-saver.
The hotels that you can choose from are Loews Portofino Bay Hotel, Hard Rock Hotel, and Loews Royal Pacific Resort.
It can get pricey to stay at a Premier Hotel every night of your visit, but you can easily book one for a single night and stay in an apartment or budget hotel for any other days. This way, you can tick off the major attractions using your Express Pass and then tackle the rest of the rides in the standby lines.
If you're traveling as a single person, then this is unlikely to save you much. But if you're visiting Universal as a family, you could save serious amounts of money.
Food for thought!
Is the Universal Express Pass Worth It Or Are You Better Off Using The Single Rider Lines?
For many rides, absolutely.
Sometimes using the Single Rider lines can be way quicker than using the Express Pass, as not many people want to separate from their parties.
Although this isn't the case for every ride, it's a great option for rides like Harry Potter and the Forbidden Journey where you're looking to fill odd-number spaces.
For rides where you're dealing with rows of 2 or 4, you're less likely to save time in a Single Rider queue. But there will still be odd-number families attending the parks, so don't lose hope!
Just remember that there are only 11 Single Rider lines in Universal Orlando, while there are 29 rides available on the Express Pass. If any of your top-choice rides aren't on the Single Rider breakdown, then this may not be your best option.
It's also worth noting that Single Rider queues can close for literally any reason. They can also be extremely slow to move if all the families passing through are even-numbered.
Oh, and one more thing – if you're traveling through the Single Rider line as an entire family, you'll need to wait for every member of your party to reemerge before moving on to the next one.
This may save you time, but it might not – decisions, decisions!
Tips for Saving Time at Universal Studios and Making the Most of Your Express Pass
There's no real Universal Express Pass strategy for nailing your time in the parks as it basically lets you on with no issue.
But there are a few things you can do to maximize your pass.
Don't forget about Hagrid's
I've mentioned that Hagrid's ride doesn't accept the Express Pass, but lots of people attempt to use it anyway. The queues for this ride can get obscene (we're talking 245 minutes+!), so you'll want to rope drop this to avoid spending most of your day in a queue and wasting your Express Pass time.
If wait times are long for the standby queue, come back later
If the standby wait times are long, you're going to be waiting longer to get on with your Express Pass. You won't be able to avoid all lines that are 60 minutes or more, but you can try and leave them until later to tick off shorter queues first.
Take a park-by-park approach
I get that it's tempting to tick off every big ticket ride as quickly as you can. But you'll exhaust yourself park-hopping and end up wasting tons of time moving between each area.
Cover outdoor rides first
Orlando experiences tons of rain, and many of the outdoor rides close if the weather takes a turn. To make the most of your pass, tick off the outdoor rides first.
The best use of your time is to work strategically and cover everything you can in one park before moving on. Walks between different top-tier rides can be upwards of 20 minutes, and this majorly eats into your park time!
Volcano Bay
The Express Pass at Volcano Bay works slightly differently from the ones at the main parks.
They are almost identical to the Virtual Lines that you'll find in the other parks and basically lets you walk onto main rides without registering first.
So essentially, you're just joining the line whenever you want.
As the lines at Volcano Bay rarely exceed 15 minutes, I wouldn't say this was worth investing in as you can cover plenty without it.

How Does the Universal Express Pass Compare to Genie+?
Genie+ is much cheaper than the Universal Express Pass and I'd say it offered decent value for money (though I still prefer the FastPass system!).
As you don't have to make reservations for rides at Universal Studios, it's more convenient and easier to manage for families.
Sure, you'll be paying through the nose for the Universal pass, but it's of decent value if you're looking to skip the lines and have limited time to spend in the parks.
Genie+ is worth getting as well, but it can be seriously fiddly and requires patience at times as you're essentially trying to book a spot in the Lightning Lane.
Oh, and you can only book one ride at a time, which can seriously mess with your schedule!
I hope that this guide has helped answer the question "is the Universal Express Pass worth it?"!
As you can see, there's quite a lot to consider and only you can decide what's ultimately right for your trip!
Have you used the Universal Express Pass recently? Did you feel it was worth it? I'd love to hear more about your experience in the comments below.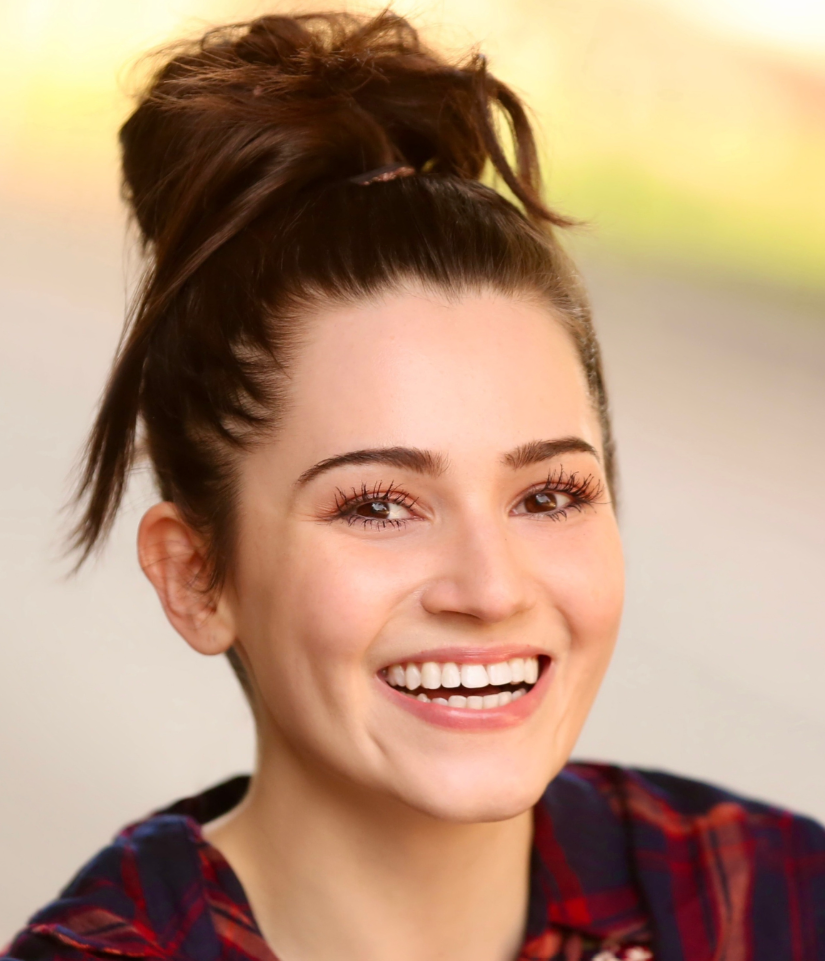 Grace is the creator, editor, and sole writer for Pixie Dust and Passports – a blog that's ALL about Disney! She's made it her life's mission to visit the Disney parks as much as possible and loves trying new snacks, grabbing the latest spirit jerseys, and rocking Loungefly bags. Oh, and she also holds a BA in History from UCL, which makes her a research and deep-dive enthusiast into all things Imagineering.