Are you looking for information on the history of Aulani? If so, keep reading!
Searching for the lowdown on the history of Aulani – A Disney Resort and Spa? Well, you've come to the right place! I've got the lowdown on this resort's fascinating journey from concept to creation.
Whether you want to learn more about the Imagineering side of things or how the resort maintains its cultural integrity, this post on the history of Aulani should answer all your questions.
What is Aulani – A Disney Resort and Spa?
Aulani – A Disney Resort and Spa opened its doors in 2011 and it's been a runaway success.
It's perched on the shores of Ko Olina on the island of Oahu and is praised for being incredibly relaxing, culturally aware, and downright luxurious.
The place is marketed as a family-friendly spot (as you might expect from Disney!), but it's also suitable for loved-up couples, retirees, and everyone in between.
And honestly, there are so many things to do in Oahu that you'll simply never get bored.
Plus, it's near to a few of the most glorious clear water beaches in the country, including beautiful Lanikai Beach and Waikiki Beach!
Total bliss.
Oh, and as I know you'll probably be wondering "is Aulani all-inclusive" – it's not. Every time you order something, it'll be billed accordingly.
So, keep this in mind before racking up bills for Disney Dole Whip, signature cocktails, and large meals.
History of Aulani: Why Was Hawaii Chosen?
The Disney Vacation Club argument
Aside from being uber-beautiful, Hawaii was chosen because Disney Vacation Club members would often head to the islands of Hawaii when they weren't hitting the parks.
To be honest, this is one of the things relating to the history of Aulani that was almost entirely driven by profit.
Sure, Hawaii is a total dream destination but knowing that Disney fanatics would regularly travel to Hawaii on vacation had a large part to play in Aulani's development.
The Walt Disney Company decided to capitalize on this untapped area with a luxurious resort that rivaled the island's best 5-star offerings.
It was basically a timeshare developer's dream, as it reached existing Disney Vacation Club members, would encourage others to join, and allowed Disney to cast their global influence even further.
Aesthetics
When looking at the history of Aulani, you also need to consider location and how naturally beautiful a place is.
I mean, does it get much more beautiful than the coast of Oahu?!
The resort covers 21 acres across the waterfront and is surrounded by incredible beaches, golf courses, shopping areas, and watersport opportunities.
Knowing that this would appeal to anyone looking for sun, sand, and sea, the decision to build upon an existing Japanese development from the 1980s was an easy one.
History of Aulani: How Did the Resort Start Out?
At the helm of the Imagineering team was Disney legend, Joe Rohde.
If you don't know who this man is, he was the creative driving force behind Walt Disney World's Animal Kingdom. He's also worked on the Mexico Pavilion, Tokyo DisneySea's Tower of Terror, and Norway Pavilion and remains a man of many talents.
In addition to having a wealth of experience creating beautiful settings in the parks, Joe Rohde had spent his childhood in Oahu and wanted to bring the magic and cultural beauty of Hawaii to Aulani's décor and story.
He was undeniably the right man for the job and set the wheels in motion.
History of Aulani: The Imagineering Story
When Disney announced its plans to build on 21 acres of land in Hawaii, the locals weren't exactly pleased.
They already felt that their land was being overrun with vacationers and property developers, and the fact that Disney was highly Americanized was a major concern for the communities in Oahu.
To comfort the locals, Walt Disney Imagineering created the Hawaiian Cultural Committee that worked tirelessly to represent Hawaiian culture at the resort.
It was a major step forward in the history of Aulani and remains central to its success.
The committee was comprised of local chiefs, elders, Hawaiian cultural specialists, hula experts, and Hawaiian artists to get the vibe exactly right.
To avoid using offensive or incorrect language or imagery, everything from the décor to the wording used throughout the resort was run past this advisory committee and approved.
This committee carefully looked over the décor, architecture, theming, and costumes to ensure that everything was on point.
Despite being Disney-themed, the resort wanted to respect the traditions of the Hawaiian people and ensure stories were being respectfully told.
As a result, you won't find anything like "Aulani Spa", but instead you'll find the Laniwai Spa which translates to "freshwater heaven" and spots like the wonderful Little Opihi's (it means shellfish to non-native readers out there!) which serves up delicious Dole Whip, beverages, and fresh sushi to beachgoers.
History of Aulani: Lighting
Is there a tiki torch?
Okay, if you're familiar with Polynesian culture, then you may be wondering whether there's a classic tiki torch hanging around the resort.
Surprisingly, there isn't.
However, Disney has placed gorgeous light fixtures throughout the property that reflect light beautifully.
It's not that they wanted to completely move away from what you'd find at a typical Hawaiian resort, but the Imagineers wanted to think outside the box with their details.
These are a few of the ones I noticed below:
You'll find warm cloud-shaped lights in the gift shop that reflect the Hawaiian people's association with their surroundings.
Geometric lighting on the ceilings reflects authentic tribal designs.
Rattan lights in the guest rooms.
Kukui nuts are lit up throughout the resort to replace the traditional tiki torches.
What does Aulani smell like?
You probably already know that most Disney resorts and parks have a signature smell.
At Disneyland Paris's The Art of Marvel Hotel, you have the gorgeous signature fragrance that's sold in the gift shops (it's semi-masculine and completely luxurious!). The Grand Floridian smells like green clover and aloe. The parks often smell like fresh popcorn.
These smells are not always completely perceptible, but you'll notice them if you have a keen nose.
If you're wondering "what does Aulani smell like?", it's a gorgeous mix of sweet and floral scents – but you'll also pick up a hint of sea salt if you sniff carefully.
According to Disney, it's officially a combination of maile, plumeria, pikake, and mango!
The Resort's Name
Aulani is a beautiful word, but anyone that's not fluent in Hawaiian may not know what it means.
When the Walt Disney Company was deliberating on a name for the resort, the word "Aulani" was offered by one of the members of the advisory board.
It means "messenger of a chief", "the place that speaks for the great ones", or "with deep messages", and the team felt that this beautifully represented what the resort was trying to accomplish.
Another incredible step forward in the great history of Aulani!
The History of Aulani: How Did Disney Incorporate Characters?
As with many Disney resorts, there's an expectation that you'll run into characters and be able to meet them.
But everything is slightly more private, and you won't find characters just strutting around the resort ready to engage with you. All meet and greets are carefully scheduled and take place in a quiet area away from the bulk of guests.
The Imagineers wanted it to seem as though Mickey, Minnie, and friends were all traveling alongside guests, so the characters feel like more of a bonus than a central attraction.
Also, you shouldn't expect to meet Lilo and Stitch here, as the characters at Aulani are on vacation too.
So, the characters from that part of the Disneyverse will be getting on with their daily lives outside of Oahu!
It's all carefully thought out, and you really must take your hats off to the Imagineers for thinking this through.
Does It Capture the Spirit of Hawaii?
Absolutely.
If I'm being honest, you'll feel transported as soon as you step into Aulani – A Disney Resort and Spa.
From the incredible hanging lights in the lobby to the stunning flooring and warm color palette that can be found throughout the resort, this place captures everything that makes Hawaii beautiful.
Why is Aulani Always Sold Out?
Despite a serious lack of advertising since opening its doors back in 2011, Aulani is constantly booked out.
It remains incredibly popular with the DVC crowd, but it also attracts thousands of visitors through word-of-mouth, positive online reviews, and constant updates.
So, if you're planning a visit, I suggest booking at least a year ahead to guarantee a spot!
I hope that this guide to the history of Aulani has helped you learn more about this beautiful Hawaiian vacation spot.
Have you ever been to Aulani? Do you know anything about this resort that I've missed? I'd love to hear about your experience in the comments below.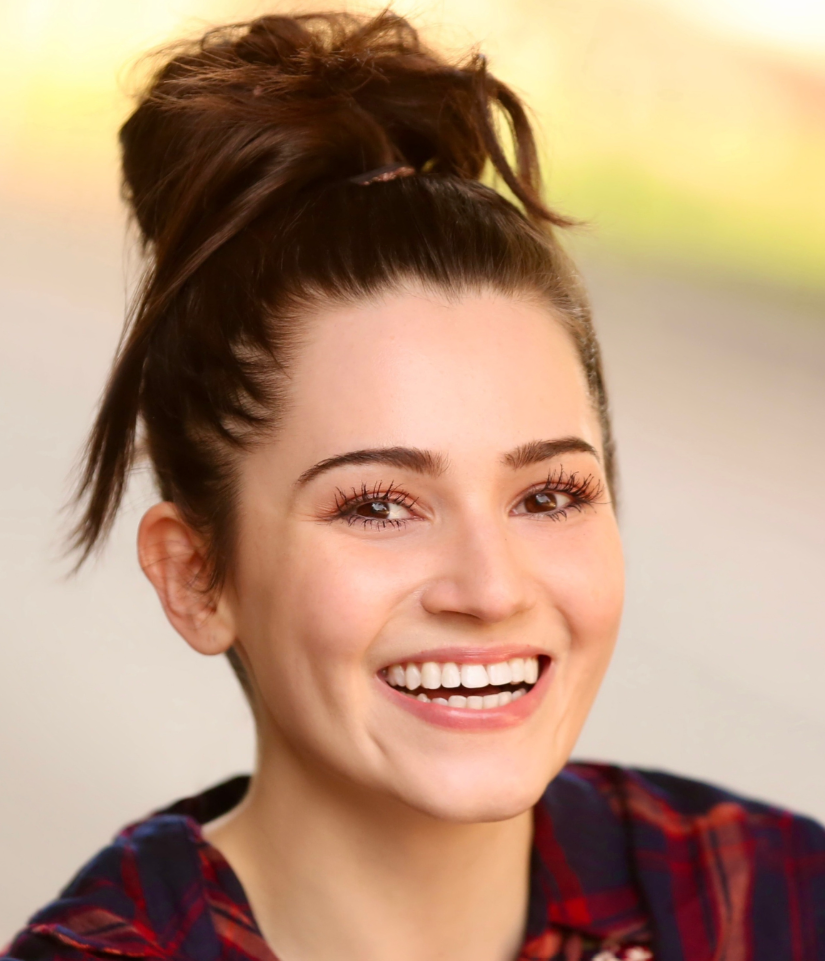 Grace is the creator, editor, and sole writer for Pixie Dust and Passports – a blog that's ALL about Disney! She's made it her life's mission to visit the Disney parks as much as possible and loves trying new snacks, grabbing the latest spirit jerseys, and rocking Loungefly bags. Oh, and she also holds a BA in History from UCL, which makes her a research and deep-dive enthusiast into all things Imagineering.