Are you looking for some of the best Disney World blogs on the web? If so, be sure to read ahead for my suggestions!
When you're looking to visit Walt Disney World, then you'll want access to the most up-to-date information that you can find. Before I delve too deeply into this one, it's worth noting that this blog is published by Disney, so you're not going to receive the most objective information in the world!
However, this blog does have a great layout, and it links everything you would want to know about the current goings-on in Disney World. If you're looking for a Disney World planning blog, then this probably isn't going to be the one for you. You won't get those money saving tips here, that's for sure.
What you will get though, is top tier information and frequent posts. With separate tabs for the different Disney World parks and even Disney Springs, you'll be able to find everything that you need and more in here.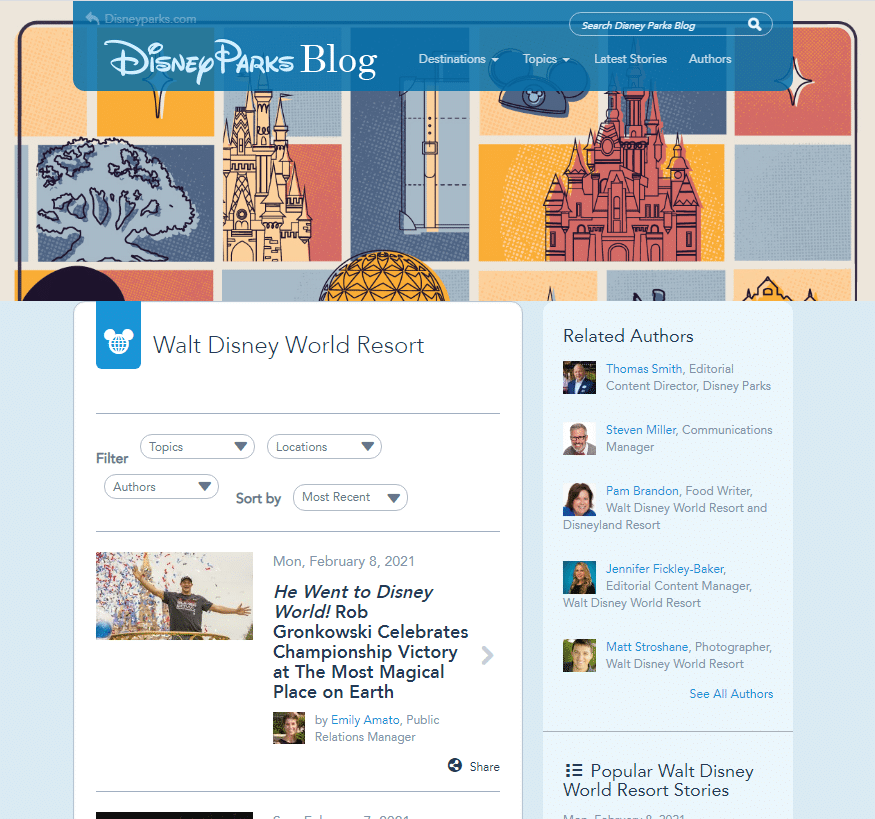 Want to find some great top tips on visiting Disney World? You'll definitely want to pay this blog a visit.
This Disney World blog is one of our favorites, as it covers everything from saving money at the parks to the best places to stay on and off site. This blog is formatted in an accessible way, so you won't get lost trying to find the information that you're after!
If you're visiting Disney World for the first time, then you're in luck! These guys even have a whole section dedicated to visiting Disney for the first time. Panic over, newbies! There is plenty of new content added daily, so you won't have to wait long for your next Disney fix from the Disney Divas and Devos.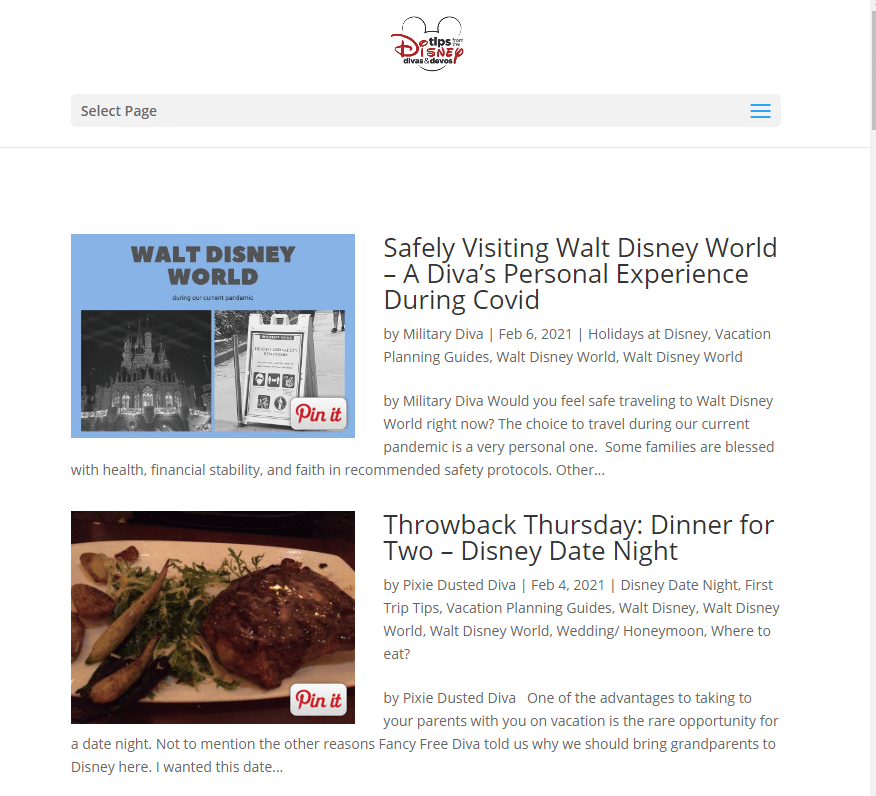 This Disney World blog is one of the best places to visit for WDW news and reviews. If you want to learn about the little things that make Disney World tick, then this should be your first port of call. Covering stuff like the best park snacks and construction updates, it's a useful place to visit if you're looking for info that Disney themselves may not publish.
If you're planning a trip, then this Disney World blog will be the perfect reference guide. Not only are these folks honest with their reviews, but they also cover the ins and outs of dining plans, general Disney dining, and even review the resorts.
So, if you want a no-nonsense Disney World blog that will answer all your planning questions, then go ahead and check this one out!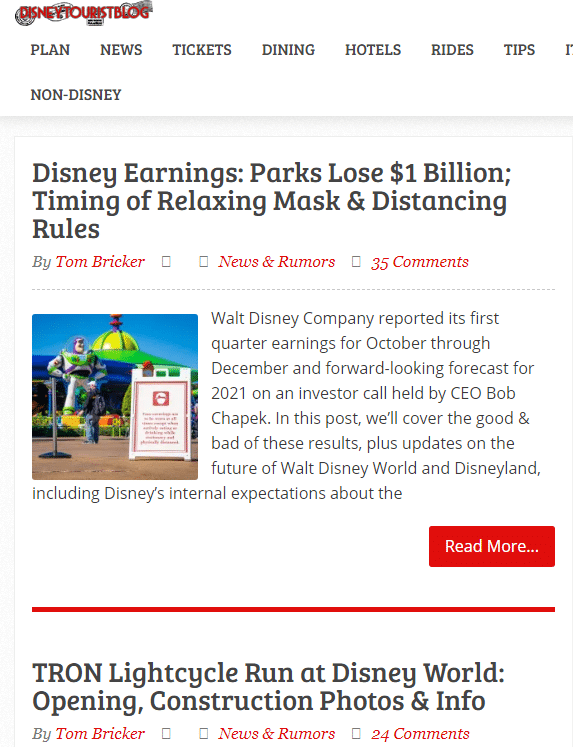 I've mentioned in another one of my posts that AllEars.net are one of my favorite Disney World vlog channels.
But did you know that she they have a blog too?!
There is plenty of content on this Disney World blog, and they've been around for quite some time. This site isn't run by one person, and as there are so many posts every week, you should be able to find all the Disney information that you could ever ask for! Seriously, there are multiple articles posted a day from different bloggers, so you'll find something new to read every single day.
Score!
This isn't the most user-friendly site of all time, but the content is genuinely second-to-none, so you won't want to sleep on this one.
If you're a parent looking to plan your next trip to Disney World, then you'll want to bookmark Dad's Guide to Walt Disney World. This Disney World blog is loved by so many people, and it's easy to see why! Not only is the information in this blog excellent, but the way that it's written is fun too!
One of the best things about this blog is that Dad's Guide to Disney World takes the time to break down any abbreviations that other Disney World bloggers might just assume you know about. So, if you've ever read about EMH, AK, or WoL is, then you're sure to be enlightened at last!
If you're trying to book a Disney World trip with kiddos, then you really will want to check this site out. There are always new posts being added, so you could seriously book an entire trip based on this blog alone!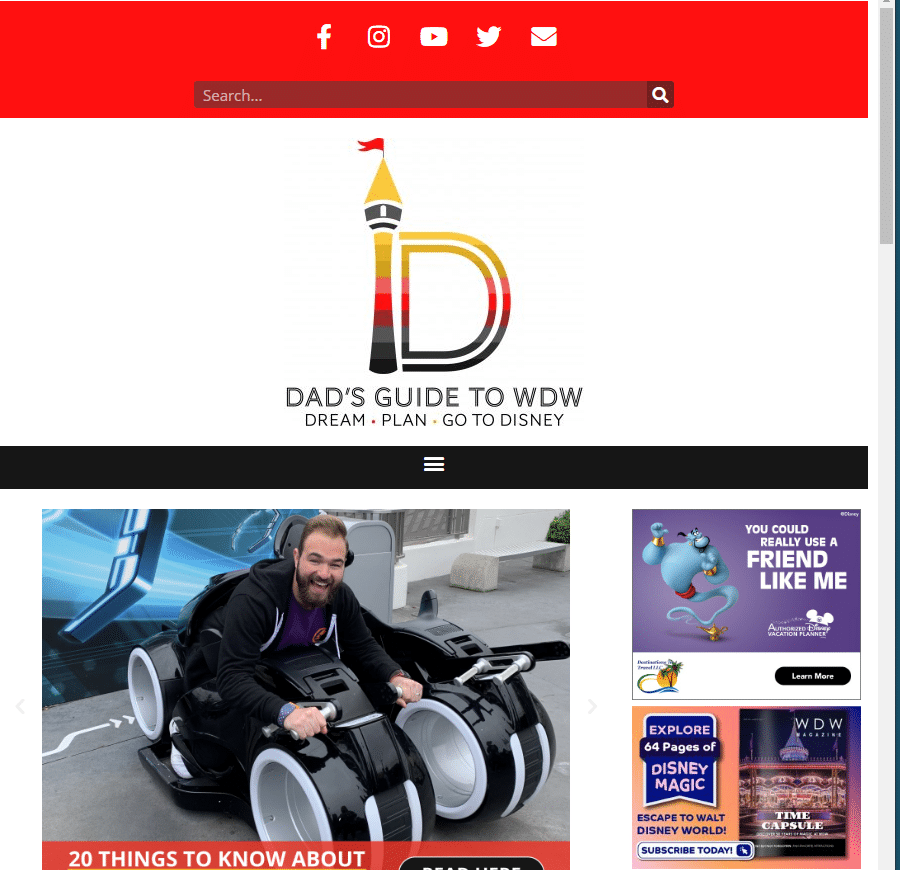 If you're all about the food, then this is one Disney World blog that you won't want to miss. You're not going to find endless information about rides or attractions here (as you might expect from a food blog!), but you WILL find some great info on Disney snacks and dining.
For some of us, a vacation isn't a vacation without some great food. If that sounds like you (hey, it certainly sounds like me!), then be sure to check this great blog out.
Oh, and one more thing – as there is always new food popping up at Disney World, be sure to check in here on a regular basis!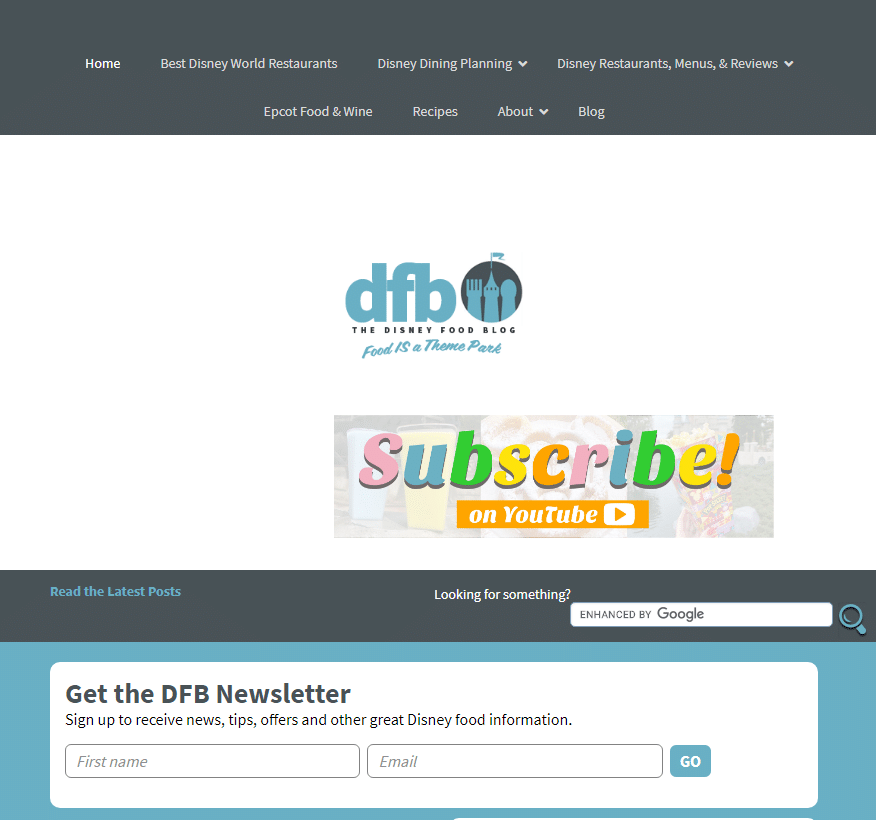 Do you want to plan a Disney World trip cheaply? MouseSavers have got your back.
Though this site is a bit intense to look at (there's a lot of yellow in their site design), they have some excellent information that will help you find the best deals for your trip. Though these guys don't focus exclusively on Walt Disney World, the site does have an entire section dedicated to Disney World trips.
Covering everything from Disney World Packages to preferred hotels, this site is sure to save you some cash on your next trip. It's worth checking this site out well in advance of booking your trip, as they have some excellent advice on the best times of year to visit, how to find the best deals, and more!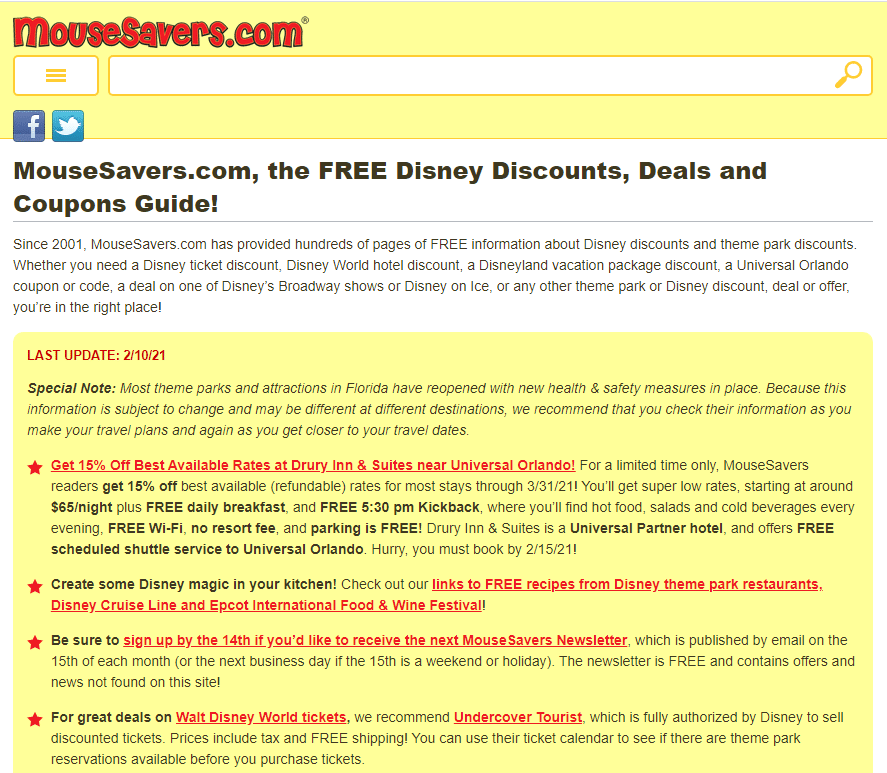 This is one of my favorite Disney World blogs, as I personally tend to go to Disney with my boyfriend and no kids in tow!
If you're looking for Disney World info that appeals to adults (think food, shows, romance!), then this is the place to visit. Covering Disney weddings, hotel tips, and merchandise releases amongst many other things, this site is perfect for big kids who don't want to sift through stroller info and keeping children patient during long days.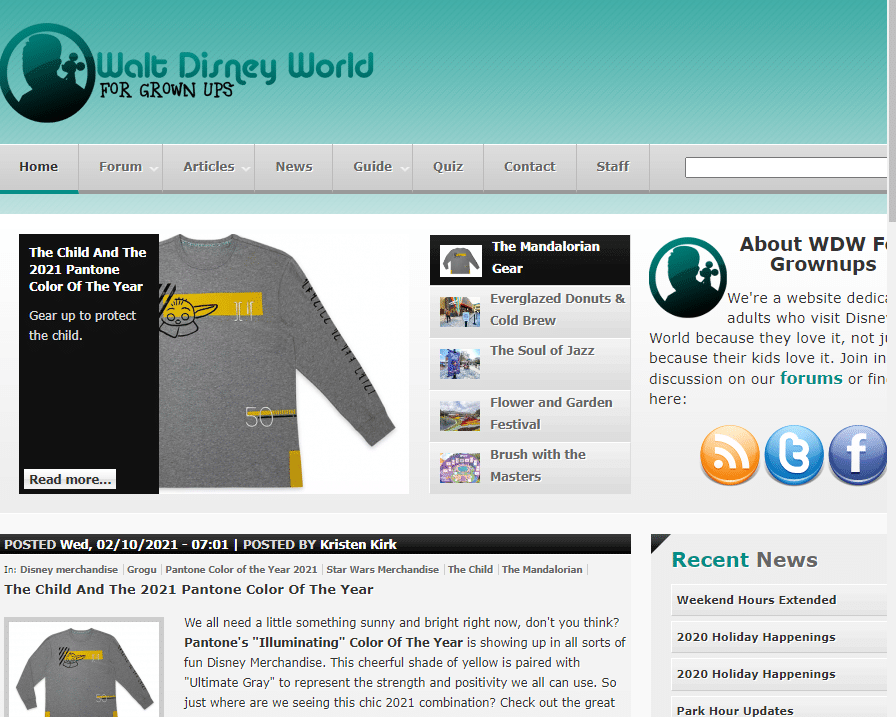 Another excellent Walt Disney World blog that I love is Disney Addicts. Not only do these guys post extremely frequently, but this blog acts as a great reference guide on things to do, places to visit, and things to eat at Disney.
You know, the important stuff!
There is so much information available on this blog, and a quick search should find you something to answer any burning questions. So, if you're looking for up-to-date information on merch releases, free things to do, or Disney festivals, these guys have probably written something on it!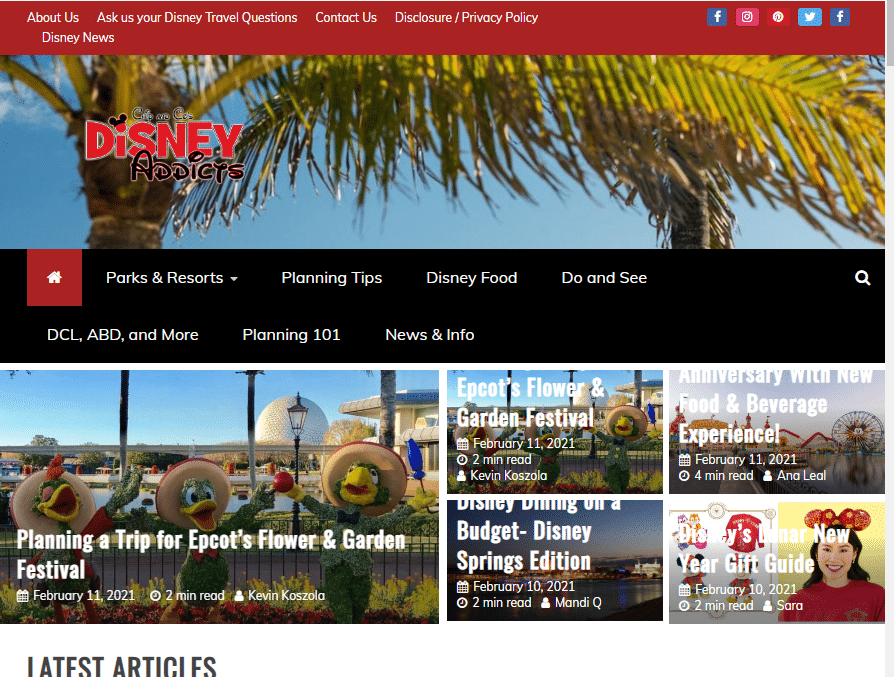 Another Disney World blog that also appears on my list of the 10 best Disney World vloggers is WDW News Today.
This site is exactly as it appears – it essentially provides information and news about everything currently happening at Walt Disney World!
If you're looking for the latest news about Disney World, then you'll probably be able to find a write-up here. Should you be planning a trip, I recommend checking this site out before booking as you'll be able to see exactly what is currently out of commission in the parks.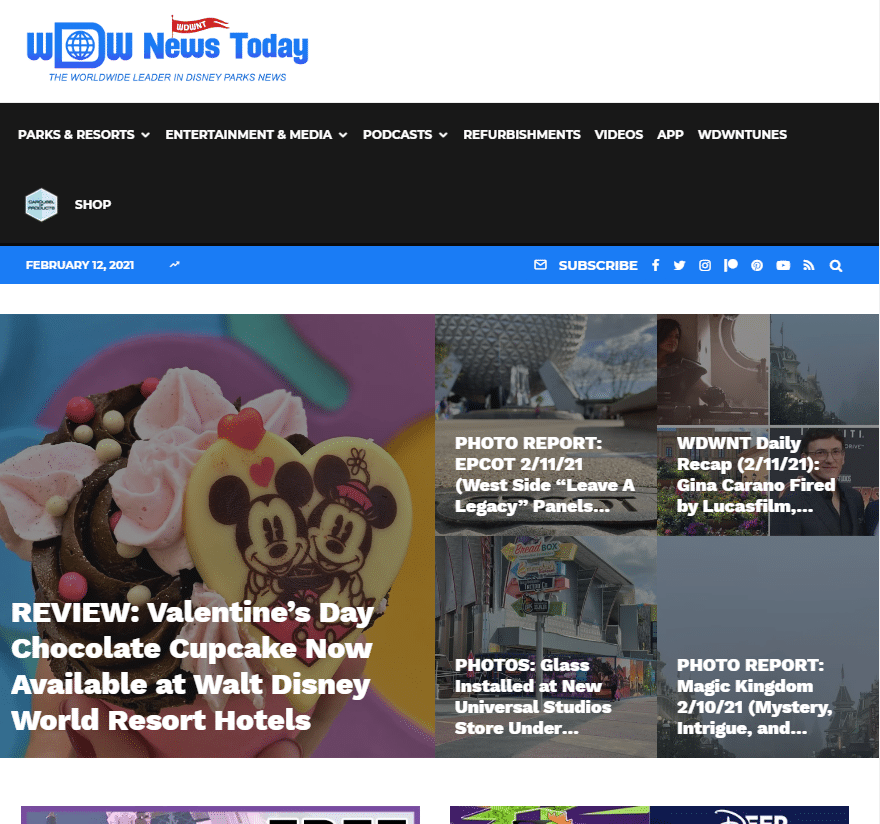 I hope that this list of the 10 best Disney World blogs has helped you to find a new favourite site for all your Disney needs! Hopefully, you now feel well informed on where you can go for all the latest park information!
If you enjoyed this article, why not check out my favourite Disney World vloggers?