If you're wondering whether you can get an Uber at Disney World, then look no further, for we've got the down-low on getting around Disney with Uber. Whether you need help setting up the app or wonder how you can use it to make your life easier, simply read ahead!
If you're not sure what exactly Uber is, it's a ride-hailing app that has massively grown in popularity over the years. Usually, Ubers are cheaper than metered taxis, so they tend to be more popular than traditional cabs. The fares tend to be based on location, and you can set this before you grab your ride to get an idea of how many drivers are in your area and what the cost of your ride may be.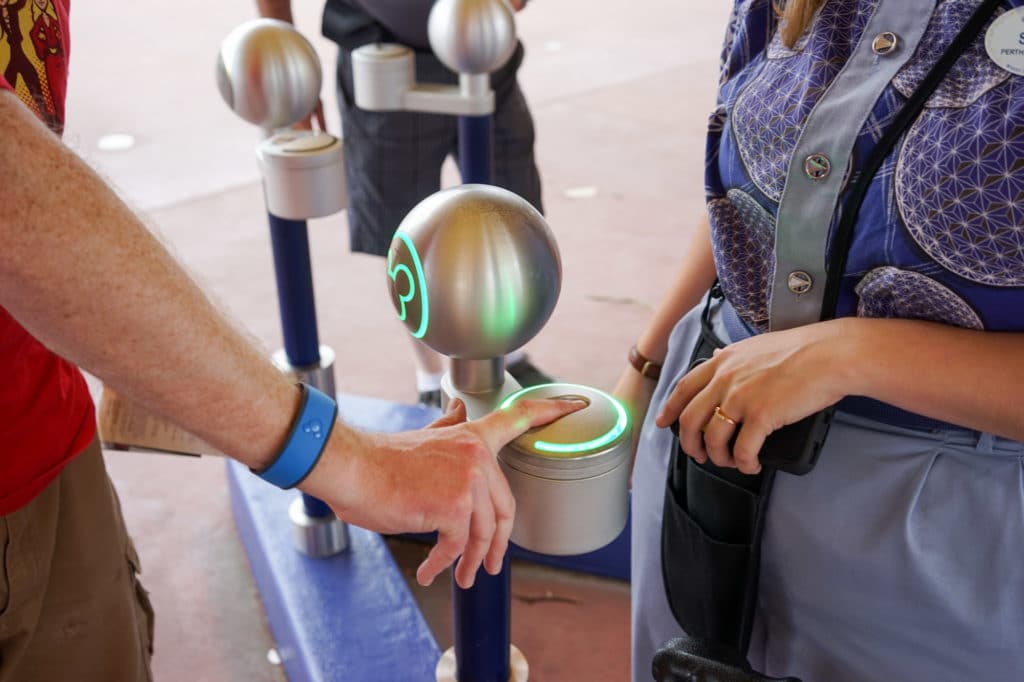 How can I use Uber in Disney World?
Feel free to skip through this section if you've used Uber before, but for the newbies, this information is sure to come in handy!
You simply need to download the app through either the Play Store (for Google and Android devices) or the App Store (for Apple users). After you've set yourself up by entering the necessary information, you'll be able to see the drivers nearby and see approximately how long it'll take a driver to get to you.
The whole process is super easy, and you'll find yourself from app to car in no time. You'll find that Uber is cheaper since the app makes the allocation of drivers efficient, and this efficiency helps to keep costs down and increase app usage.
Be aware that payment is automatically taken by the app (you'll have to attach a credit card prior to use- don't worry, it's secure!) and there are no cash payments. This makes it extremely convenient when visiting Disney World, as you can just hop out and go!
Why should I use Uber in Disney World?
Now, you may not simply be asking "can you get an Uber at Disney World?" and you may be wondering WHY you should use Uber in Disney World. Well, renting a car and parking at Disney is unfortunately expensive. With rental fees constantly on the rise and Disney parking particularly expensive for non-pass holders or non-hotel guests, Uber is an excellent choice that may save you some money. If you're curious, parking at Disney World tends to cost $25 for standard parking and $45-$50 for preferred parking. So, you may see why we tend to shy away from this option when we visit!
Also, if you don't have a valid license or hate driving, you won't be driving in anyway, so you may want a simple way to get around without the hassle! On average, you'll also find that Uber is around 30% of the cost of the taxi service available at WDW, so if you're trying to pinch pennies or plan your Disney trip on a budget, this is your best bet.
Can you get an Uber at Disney World?
Now, to the important question on everyone's lips: can you get an Uber at Disney World? Yes, of course you can! Uber drivers are fully able to access the Disney parks and resorts, and Uber will be able to pick you up wherever you're able to get normal cabs, so don't worry too much about that.
Average trips using Uber to Walt Disney World tend to be around $10-15 per trip, which is usually a significantly lower amount than what a taxi company would cost for the same journey. Pick-up times can vary, but there's no way you'll be waiting more than 10 minutes for a ride at any time, so you're usually set! As you can see below, the average ride price will vary based on where you're going, so you can get an easy price estimate before you go!
If you're worried that you might have issues if you're confused about whether you can get an Uber at Disney World, then don't worry. Cast Members are super familiar with the Uber service and will let drivers pass through to get to you without any issues. The drivers just need to show an ID that they are there for pick-up or drop off and they'll be waved through.
You do need to be aware that there can be surge pricing based on demand in the parks. Of course, it won't be unreasonable, but if you're looking to leave right after the fireworks or get in for rope drop, you may be paying more than you would at less popular times.
To help your driver along when you're getting an Uber at Disney World, it may also be worth messaging the driver stating exactly where you are in the parks to prevent any confusion (you can do this through the app). Though there are designated pick-up and drop-off points, if you're a worrier, this will make sure you and your driver find each other without a hitch.
Pick up locations for Uber in Disney World
Magic Kingdom
The Magic Kingdom's standard drop-off and pick-up point is the Ticket and Transportation Center, so you're best off putting this as your pick-up point so that your driver will be familiar with it. However, if you want an alternative, you can also get picked up from Contemporary when you're leaving the Magic Kingdom. It's only ten minutes from the Magic Kingdom and will likely be an easier place to grab a ride when the parks are closing.
EPCOT
If possible, try to get picked up at the International Gateway entrance at the park, as this tends to be the quickest way into the parks. If you're looking to get into the front entrance, it's near the Preferred Parking section.
Hollywood Studios
The pick-up point that's best for Hollywood Studios is next to the gondola station. The location is great, and drivers should have no issue getting here for pick-ups. As this particular line can get pretty busy at the start of the day, be sure to get in slightly earlier or later than peak start times.
Animal Kingdom
The best pick-up/drop-off point is only a 3-minute walk to the parks and is located near the parking bays (Dinosaur, Giraffe, and Yeti).
Of course, there are lots of transportation options within Disney World such as Minnie Vans, Lyfts, or private cars, but as you can get an Uber at Disney World, it's honestly a great tried and tested method that's usually pretty easy to figure out!
Uber from Orlando's International Airport (MCO)
Now, Uber is available from Orlando's International Airport (MCO) as of 2017, and there was a fair fight that went down to allow them to do this! It's good news though, as it'll save you a pretty penny on hotel transfers if it's not included in your Disney booking. If you're in a rush and need to get around the massive Walt Disney World, then you absolutely can and should get an Uber in Disney World.

As you can see from the comparison above, the price difference is pretty major between regular taxi companies and Uber and is often more convenient than other ride services such as Minnie Vans.
Usually, signage for a pick-up is quite clear at Disney World, and if you're unsure, simply ask a Cast Member for help your first couple of times. They're used to guests using ride-hailing apps and will be happy to help you get around!
I hope that this has answered some of your questions about whether you can get an Uber at Disney World! Simply download the app, hail a ride, and enjoy your day at the Happiest Place on Earth!