If you're looking for some amazing Disney party food ideas, then you've come to the right place!
We get it, creating the perfect Disney party is tricky.
With decorations and themes to consider, planning the perfect party can quickly get on top of you.
Don't stress though, as this list of 20 amazing Disney party food ideas is sure to give you a bunch of great options that will get your party started.
Ranging from the adorable to the hilarious, these Disney party food ideas are perfect for both adults and kids.
Ready to dive in? Let's go!
Mickey Beignets
Beignets are all the rage at Disney, and if you're looking to bring a taste of the parks to your party then be sure to give these Mickey Beignets a try.
This recipe from the Disney Parks Blog yields a gorgeous combination of fried dough and powdered sugar that your guests won't be able to stop grabbing.
Just stock up on warm water, dry yeast, powdered sugar, vegetable shortening, salt, heavy cream, flour, and eggs.
Bake on, people!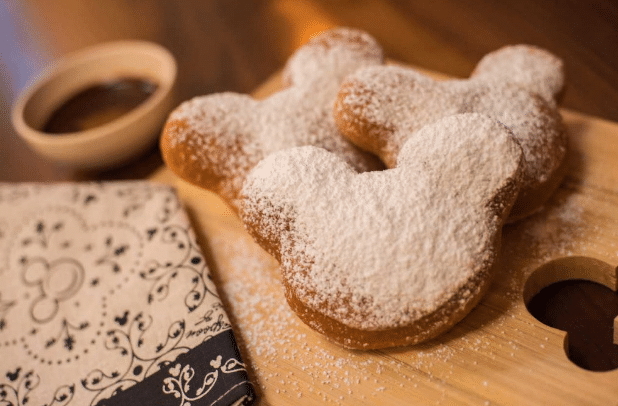 Mickey Waffles
You will need a specialty Mickey press for this Disney party food idea, but I promise that it will be worth the investment for years to come. Mickey waffles are one of my all-time favorite Disney snacks, and they're extremely easy to make.
If you purchase a waffle maker, it comes with a classic waffle recipe that you can follow for perfect waffles every time.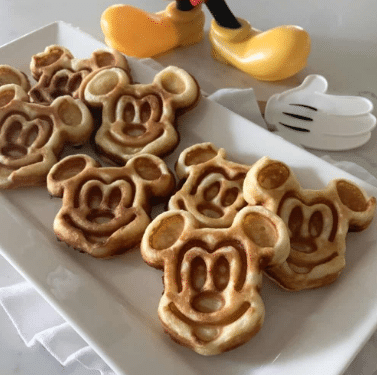 Rice Krispy Treats
Rice Krispy Treats are a classic Disney party food idea, and they don't take much time to whip up! For this recipe, just follow this awesome guide on YouTube from ForeverDisney and get started!
Just be sure to purchase a Disney cookie cutter before you start. Otherwise, you can try your best to carve out your own shapes with a sharp knife.  
Mickey Cinnamon Rolls
Disney World's famous cinnamon rolls are so popular with guests, so I just had to include them on my list of Disney party food ideas! For this recipe, make your life easy with some refrigerated rolled dough, softened butter, sugar, and plenty of delicious cinnamon!
This recipe is the perfect one to follow for picture-perfect results every time.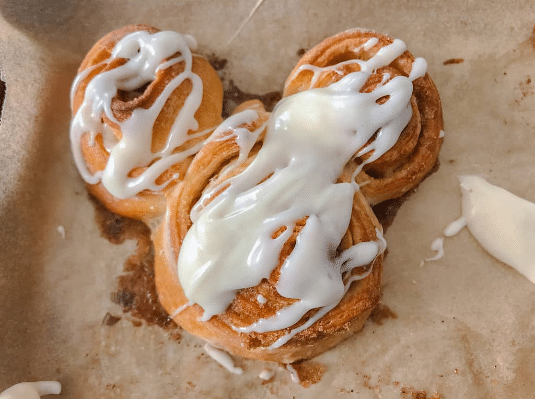 Churros
Churros are a delicious Disney party food idea that I can't get enough of. To recreate Disney's delicious churros, you'll need a bunch of butter, salt, cinnamon, flour, eggs, oil, and sugar! I promise, your guests are sure to love these.
Check out this recipe for a no-nonsense guide to Disney's churros.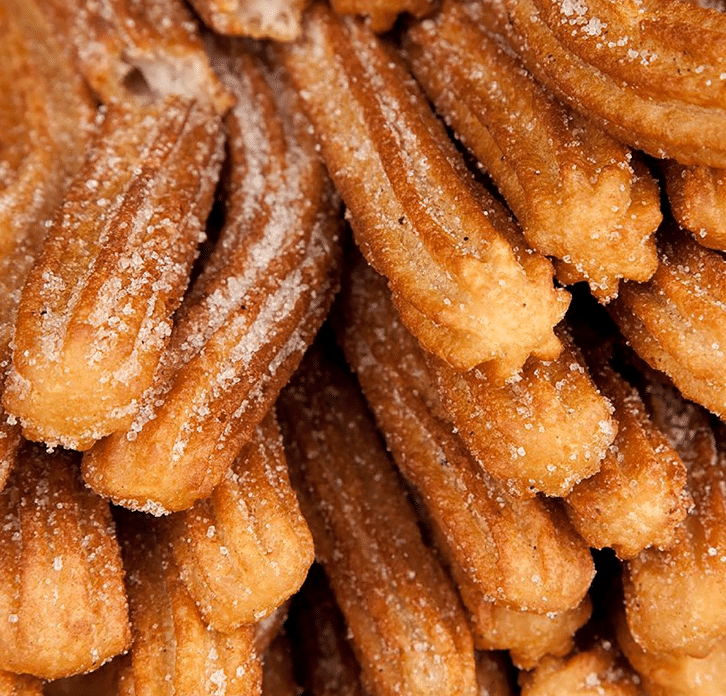 Mac and Cheese
Mac and Cheese is a great Disney party food idea. As it's simple to make and tends to go over well with guests, it's sure to be a wonderful addition to your food table!
This recipe from the Disney Parks Blog is perfect, as it will give you a taste of the EPCOT International Food and Wine Festival.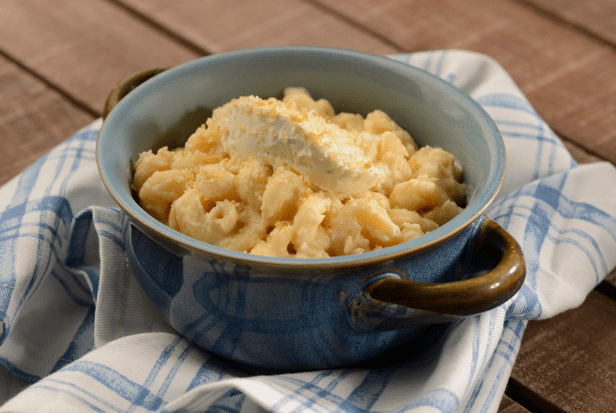 Disney Donuts
These Disney donuts are adorable, and they're the perfect Disney party food idea! Though this isn't the easiest idea to pull off on my list, the outcome is so worth it.
I mean, just look at these adorable little donuts and tell me you're not tempted to give them a try…
Baymax Cupcakes
Baymax is one of my favorite Disney characters. Cuddly, cute, and oh-so-caring, it's unsurprising that this character from Big Hero 6 has developed such a cult following.
To brighten up your dessert table, why not try out this Disney party food idea themed around Baymax? These cupcakes from Dessert Now Dinner Later are so fluffy that you'll just want to eat them right up!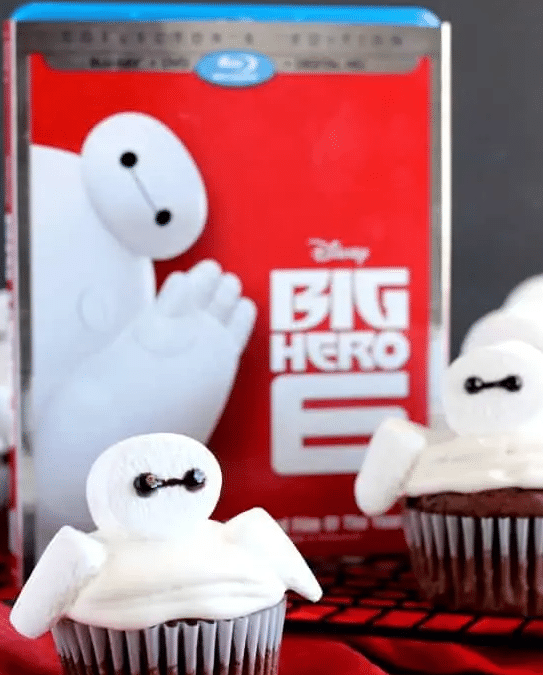 Mike Wazowski Cookies
If you're looking for a simple Disney food idea that's going to make your guests laugh, then check out these Mike Wazowski cookies. They're sure to bring you right back to the Laugh Floor at Disney World!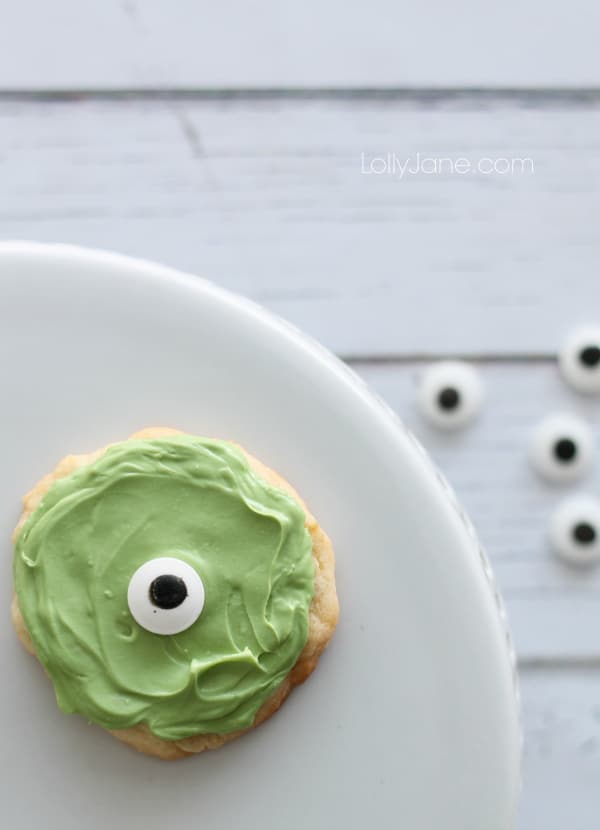 Pinocchio Cookies
If you want to give your guests a chuckle, then consider adding this Disney party food idea to your list! Made from Nilla Wafer cookies and pretzels, these cheeky Pinocchio cookies from Handmade Charlotte will bring a smile to anyone's face.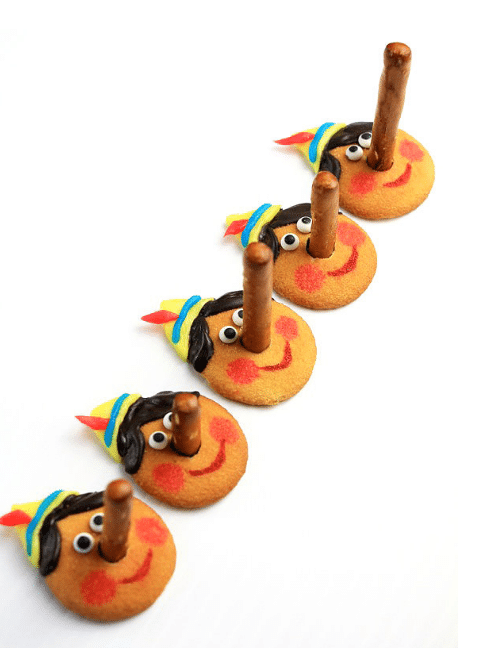 Grey Stuff
Try the Grey Stuff, it's delicious! Okay, so we don't know what substance Lumiere was referring to in Beauty and the Beast, but I can tell you that this Disney food idea is delicious!
Made from vanilla and chocolate pudding mixes, cool whip, and Oreos, this dessert is basically a replica of the famous treat served at Disney World's "Be Our Guest"restaurant! Don't believe me? Ask the dishes!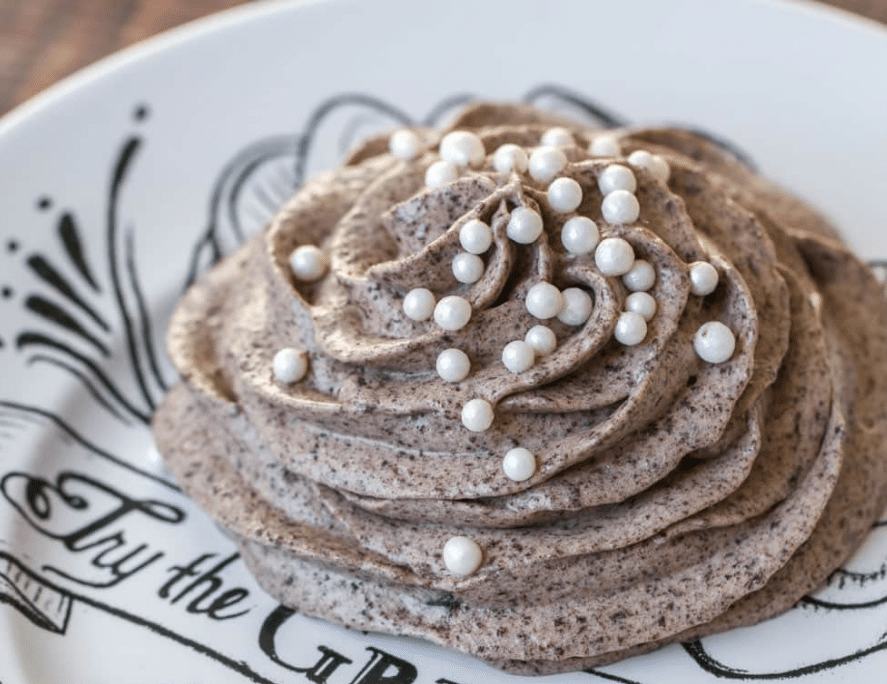 Frozen Jello Ice Cubes
These Frozen Jello Ice Cubes are a fun Disney party food idea that couldn't be easier to pull off. Pictures of this recipe don't do it justice, as these cubes are blue and clear. Yes, your eyes may deceive you, but these look sensational in person – trust me!
Just follow this recipe for your very own taste of Arendelle.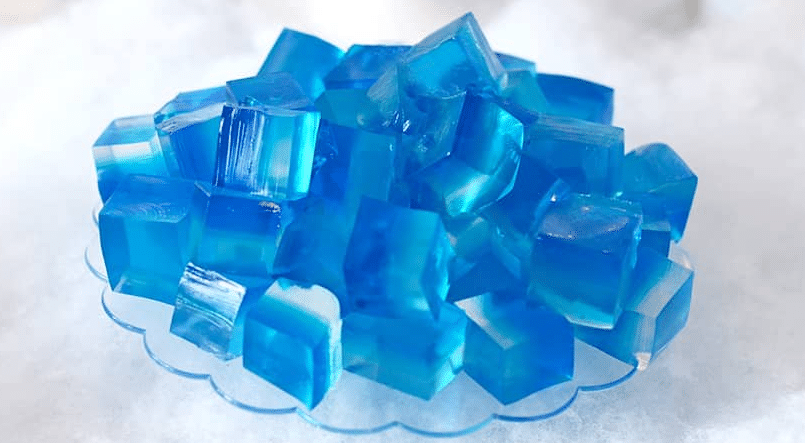 Up-Cakes
If you fancy a trip to Paradise Falls, why not give these incredible "Up-Cakes" a try? This Disney party food idea is so creative, and they look impressive too! This recipe from Bakerella will have your "Up-Cakes" party-ready in no time.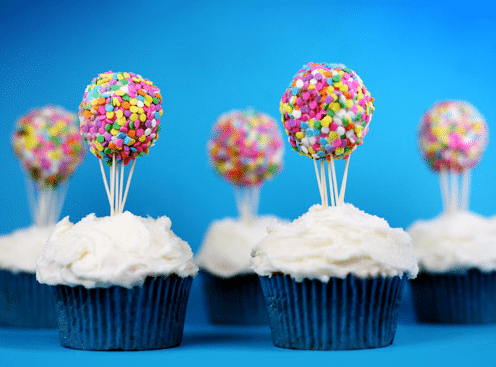 Rapunzel Hot Dogs
These Rapunzel hot dogs are hilarious, and your guests are sure to appreciate Rapunzel's long, flowing, mustard locks. These really don't require much effort to create, and they're sure to make your guests laugh.
To add some competition to this Disney party food idea, allow your guests to serve themselves and see who can create the best-looking hot dog! For everything you need to know, check out the recipe at Biting the Hand That Feeds You!
Dole Pineapple Whip
Frozen Dole Whip is a classic Disney park food, so I thought it was totally appropriate to include it on my list of Disney party food ideas! There's no party quite like a Dole Whip party, right? This recipe from Bellyfull will have your tropical treat sorted in no time.
Tigger Tails
To have your guests bouncing around like Tigger, try out these awesome Tigger Tails! To bring this Disney party food idea to life, just grab some pretzel rods, white almond bark, orange icing, and chocolate almond bark!
This recipe from Chatting Over Chocolate has all the details you'll need to whip these Tigger Tails up!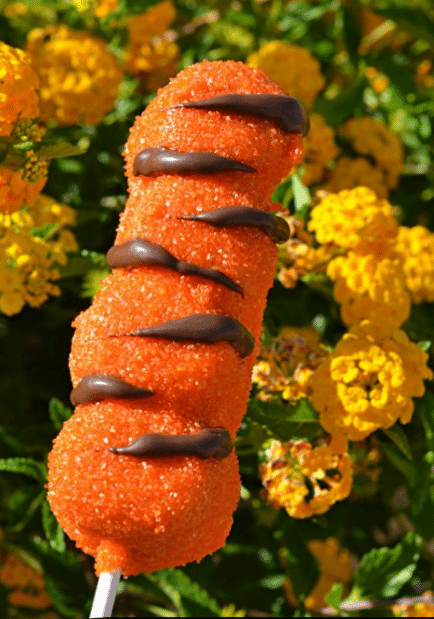 Corn Dogs
Corn Dogs are a theme park staple, so they absolutely had to make it onto our list of Disney party food ideas! These simple corn dogs from The Stay at Home Chef are sure to take your party to the next level, and they can even be frozen and reheated later if you get a second wind!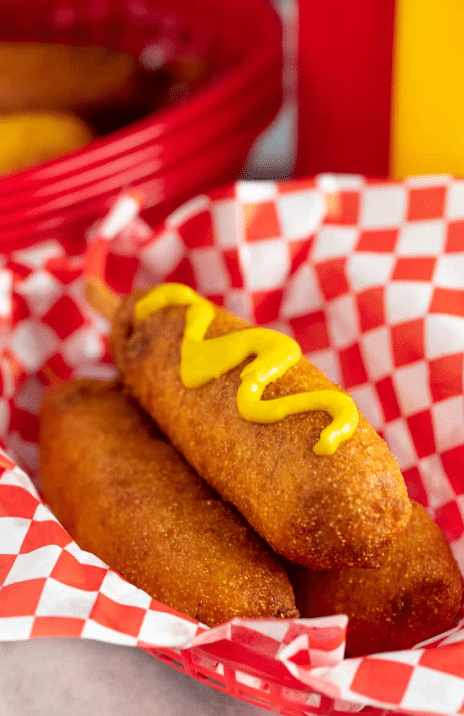 Mickey Pizzas
Pizza is always a great idea, and these Mickey pizzas are an excellent addition to any Disney party food table! These mini Mickey pizzas from Liz On Call are quick to make, so if you're in a bit of a time crunch you'll be set!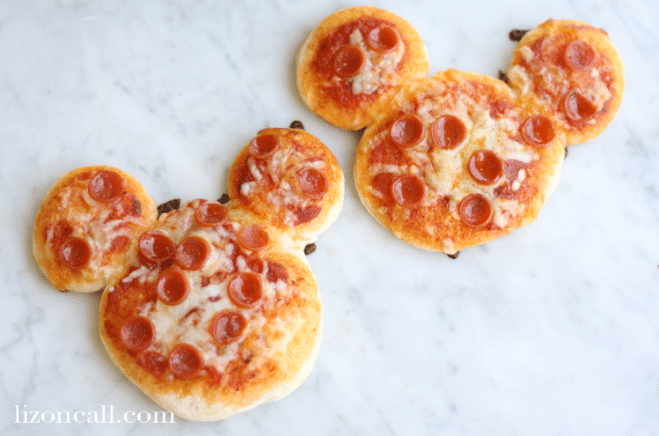 Elsa's Hot Cocoa
If the cold bothers you slightly more than it bothers Queen Elsa, consider warming up with this delicious Disney party food idea! This recipe by Delish is extremely easy, and it looks so pretty in photos too.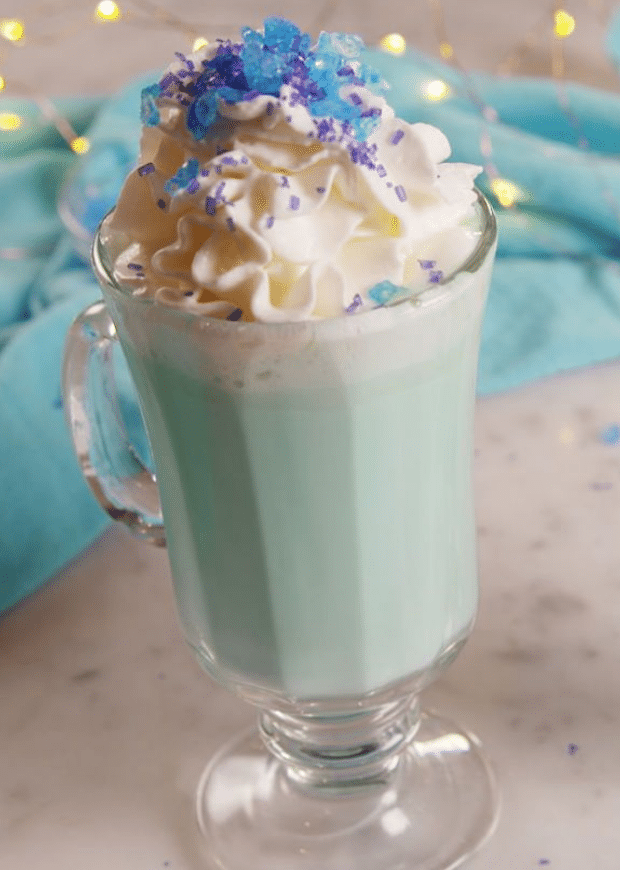 Cinderella's Pumpkins
Do you need a slightly healthier Disney party food idea for a kid's party? Try out these Cinderella Pumpkins! Made from tangerines and celery segments, it's an easy idea that will trick any kid into making a healthy choice. These were originally shared by Daily Rebecca, and I think they're just genius!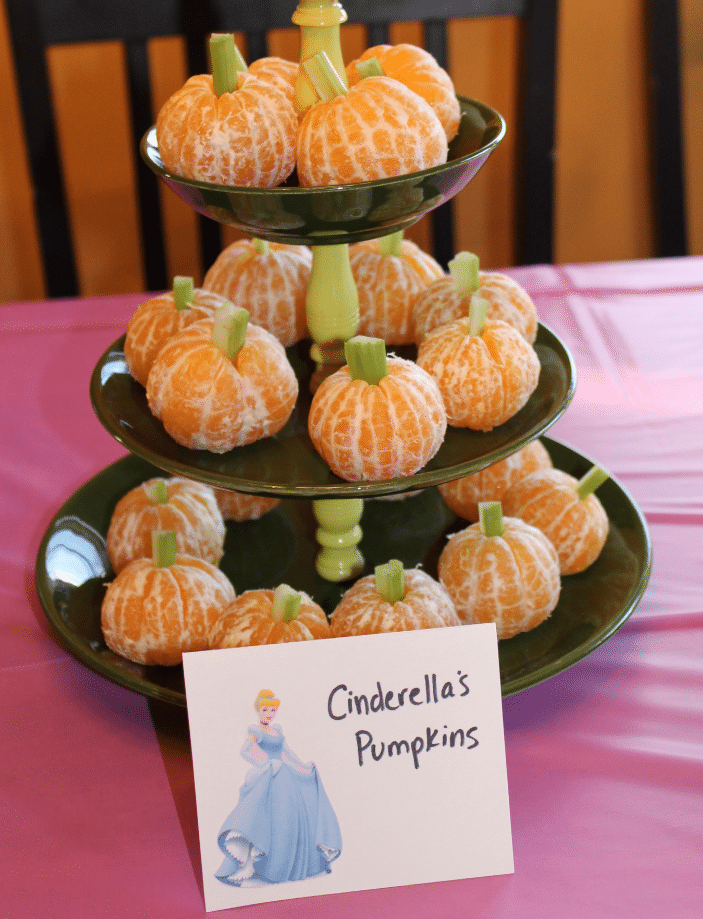 I hope that this list of great Disney party food ideas has helped you. There are truly so many awesome options out there, and most of these ideas are super easy to whip up in a flash!
If you need more ideas, Disney vloggers always post a bunch of Disney food content, so they're a great place to check out for more options.