Are you looking for an answer to the question: "how much are Disneyland tickets"? Well, read ahead for everything you need to know about ticket prices for Disneyland California!
If you're heading to The Happiest Place on Earth, then you may well be knee-deep in planning.
However, there are so many things to consider when it comes to planning the perfect trip. From the clothes you'll need to bring to how much cash you'll need, it can quickly get overwhelming.
To make your life slightly easier, we've taken the guesswork out of one of the most important parts of the booking process: buying tickets!
Now, not everyone will need Disneyland tickets. If you're an annual pass holder or are booking your holiday as a package deal, then individual ticket prices are something that shouldn't be too much of a worry.
However, if you're booking a trip on your own, you will certainly want to figure out how much Disneyland tickets will set you back by. As one of the most important things to consider on your trip, you should be able to create a solid budget that will allow you to make the most of your trip once you figure out how much Disneyland tickets are!
In this handy guide, I'll be covering the ins and outs of how much Disneyland tickets are so that you can plan the rest of your costs accordingly. So, are you ready for an answer to that burning question: "how much are Disneyland tickets"?
Yes? Well, let's dive in, folks!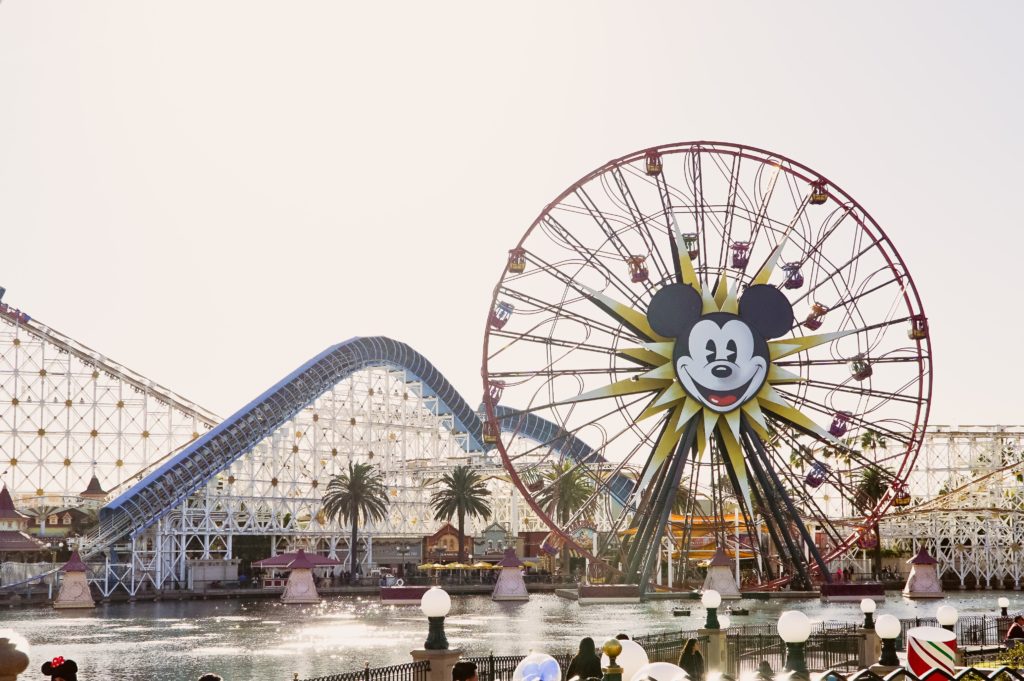 Ticket types
The first thing you'll need to know when you're figuring out how much Disneyland tickets cost is what ticket type you'll need.
This isn't overly complicated, it's just Disney's way of separating Park Hopper tickets from their regular tickets that keep visitors in one park for the day.
| | | | |
| --- | --- | --- | --- |
| | Ticket Type | Adult | Child |
| 2-Day Ticket | 1 Park Per Day | $235 | $220 |
| | Park Hopper | $290 | $275 |
| 3-DayTicket | 1 Park Per Day | $310 | $290 |
| | Park Hopper | $365 | $345 |
| 4-Day Ticket | 1 Park Per Day | $340 | $320 |
| | Park Hopper | $395 | $375 |
| 5-Day Ticket | 1 Park Per Day | $360 | $340 |
| | Park Hopper | $415 | $395 |
As you can see, if you plan to keep to just one park each day, you can save quite a considerable amount. Park Hopping is always great fun (and I do recommend it!), but if you're looking to Disney on the cheap, then buying 1 Park Per Day tickets really helps keep costs down.
More days = more savings
Another thing? The longer you stay in the parks, the more you'll save on tickets! While this is true, you do need to be mindful of the fact that more days in the park = more food, accommodation, and potential travel costs.
Don't get me wrong, more time in Disney is always a huge win, but you should be aware that the cash saved by staying for longer may not be quite as cost-saving as it first appears!
Also, you should be aware that tickets can cost more at busier times. For example, during peak summer holiday weekends, you'll be paying through the nose. I can't really blame Disney on this one – the parks tend to be packed and people are generally happy to pay entrance fees. However, this doesn't apply to multi-day tickets, so don't stress too much if you're heading to the parks for more than one day.
A note on Annual Passes
If you live in the California area or plan on visiting Disneyland a couple of times during the year, then an annual pass is something to consider. As well as getting admission to the parks for a lot of the year (depending on which pass you choose), you'll also get access to special events and get some money off merch and food too! Over time, saving on merchandise and restaurant costs begins to add up, so it really is a cost-saving alternative to buying park tickets each time. Just something to think about!
**Prices in this post are accurate at the time of posting and are subject to change.
If you're looking for any changes to ticket prices for your trip, be sure to head to Disneyland's official website!
I hope that this post has been useful in answering how much Disneyland tickets are. Planning the perfect Disney trip can be tricky, so I hope that this acts as a useful reference guide when booking your Disneyland tickets!