One of the hardest questions to answer in the Disney-sphere is "how much does it cost to go to Disney World". As you'd expect, no two trips are identical. You've got to account for different numbers of people, family costs, possible car hires, and much more!
Though it may feel daunting, don't let figuring out how much it costs to go to Disney World dissuade you from planning your dream vacation.
Sure, Disney World isn't cheap, but it's one of those vacations which will leave you with memories that last a lifetime. If you ask me, that's priceless!
However, if you're here for the nitty-gritty details about how much it costs to go to Disney World, then just read ahead.
This blog post should answer most of your immediate questions and will allow you to get planning (at least in part!). Oh – and you may just come across a few incredible money-saving tips that will considerably bring your costs down. How good does that sound?
Getting to Disney World
One of the most expensive things that you need to factor into any Disney World budget is the cost of flights and ground transportation.
I'm not going to lie, when you're figuring out how much it costs to go to Disney World, you may balk at the cost of some flights out there. As with any trip, flights will increase in price as you get closer to your holiday date, so keep this in mind when you're pricing things up.
Family of Four/Family with Kids
Okay, so if you've got kids, you'll probably be looking at traveling during the school holidays. I know, I know – it automatically becomes more expensive, and you'll be dealing with a busier park! Unfortunately the way the cookie crumbles if you're traveling with kiddos.
Now, this absolutely needn't be a dealbreaker, as flight costs don't fluctuate massively if you book well in advance. Just be aware that you might be looking at a more expensive flight during any school holiday period.
As a rule, traveling during the Easter break is the most expensive time to visit the parks. If you're wondering why, I'll quickly fill you in.
In addition to being a decent chunk of time that many parents can book off, the climate in late March and April tends to be much more agreeable than the unbearable summer heat.
Of course, any weather is worth battling for Disney magic, but if you and your family are particularly sensitive to heat, you'll want to avoid the summer holidays at all costs!
It's worth shopping around for budget flights if you can. For example, if you're flying from the UK, you may find better deals on British Airways when compared to Virgin Atlantic. If you're flying from the US, Delta may prove cheaper than the alternatives.
It's all about shopping around, so make good use of the Skyscanner website. This site allows you to compare all your flight options in real-time so you can pick the cheapest and most convenient flights for you!
When should I go?
It's a good idea to try and book outside of the school holidays if you can. If you're traveling as a couple, the time between summer and Christmas is ideal. This is known as the 'shoulder season' and runs from mid-September to November. The parks tend to be emptier during this time, so it's great for getting stuff done!
If possible, avoid the Halloween and Christmas periods. Though they're amazing, the crowds tend to be immense, and prices skyrocket due to special events.
At the end of the day, when you choose to visit is down to your personal availability, so don't stress too much about this one.
How much are Disney World tickets?
If you're figuring out how much it costs to go to Disney, then you'll need to learn about Disney World tickets. There are quite a few options to consider here, and I've written a whole post about Disney World tickets which I recommend checking out if you're looking for an in-depth discussion.
The main things to consider when it comes to tickets are how long you're going for and what kind of tickets you're after.
Base tickets start at $116-$169 for adults (prices will vary depending on when you visit) and $110-$164 for children as of 2021 and include taxes. As you can see, the differences in entry prices during the high and low seasons are quite significant, so you'll certainly notice the savings on your tickets during off-peak periods.
Park Hopping
Another thing to consider is Park Hopping. As you may already know, there are four Disney parks, and if you want to visit more than one of these parks in one day, you'll need to purchase Park Hopper tickets.
These tickets will add around $13 a day to each 7-day ticket, and the ticket price will decrease with each extra day you spend in the parks.
If you're looking to save some moolah and know you'll want to park hop, be sure to add this to your tickets as soon as possible. This is because the rate for Park Hopping is fixed and will cost the same regardless of whether you have 7 days or 1 day left on your ticket – ouch!
What if I'm a Florida resident?
If you're a Florida resident, you'll be able to save some cash on tickets. To be eligible for these tickets, you'll need to show your Florida resident pass at the entrance, and you can then purchase a 4-day ticket for $50/day before tax.
This saving is well worth taking advantage of if you live in the area, but I understand that this likely applies to very few of you reading!
How much are hotels?
Hotels at Disney World are not cheap, and though there are budget options, each hotel will set you back a decent amount. Now, you may save a bit of cash as a family here as most rooms at Disney World are designed for families. Though couples won't be charged more for a room, they will have twin beds or an extra double that they just won't need which can make the larger rooms feel like a bit of a waste.
If you're looking to save some money, then you might want to take a look at one of the cheaper on-site hotels like the Art of Animation or All-Star Sports hotel.
A standard room at the Art of Animation hotel will set you back around $188/night on a standard night (so, not on New Year's Day for example, which can cost around twice that!), whereas a mega-suite will come in at just under $500.
Even though this is a budget hotel, it will still set you back quite a bit.
However, that price is nothing compared to a night at the Grand Floridian. During the value season, a standard room will set you back around $737, while a club-level room will be around $888 at minimum. This is a luxury Disney resort, so the price will be reflected in the facilities.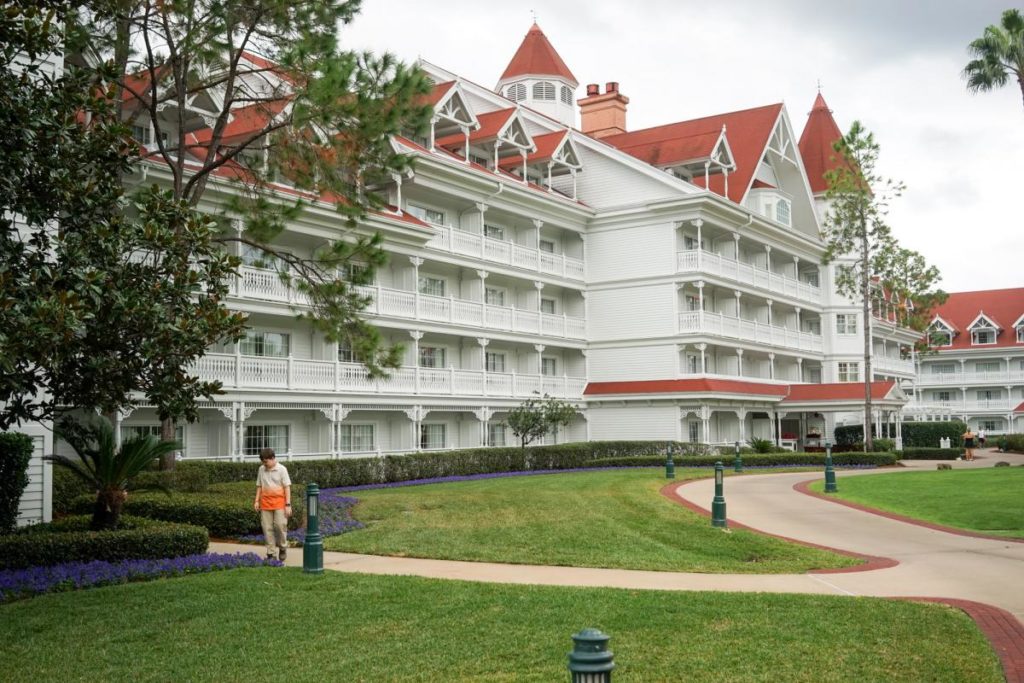 If you're looking to save money though, it's well worth buying tickets separately and booking a villa off-site. There are several hotels near Disney properties that are much cheaper, and you can price these up on Booking.com for your dates.
This search shows that a week at the ES Suites Lake Buena Vista will set you back around $920for 7 nights in late September. When you compare this to the Disney value resorts, you'll be saving money.
It's up to you what you book. For some, being in the Disney bubble is priceless. You've got accommodation, travel, and more covered for you. You will have to consider the cost of hiring a vehicle if you stay off-site, as paying for Ubers or taxis multiple times a day really adds up!
It's possible that hiring a car for the length of your stay comes out more expensive than just staying on-site, so price both options up for your trip and decide what will work best for you.
Eating and Drinking: how much does it cost to eat at Disney World?
Who doesn't love Disney food and drink? I certainly do!
Though I'd love to tell you exactly how much it costs to go to Disney World to eat, it's kind of impossible – there are just too many variables! However, you can estimate how much you'll pay for food at Disney World, especially if you're on a Disney Dining Plan.
Disney Dining can be useful for families who need to budget in advance, as it allows you to allocate money to food before you go. Once you arrive you can just use your allocated credits to pay for your meals.
Just bear in mind that this may not necessarily be the most cost-effective way to go. Sure, it's easier, but if you don't plan on eating multiple meals and snacks each day, you might be throwing money down the drain.
Top tip: book offsite
A great way to save money at Disney World is by booking a villa or other offsite property with kitchen facilities. This will allow you to make numerous meals at 'home', and saves you from paying Disney prices for every meal.
This doesn't mean that you can't enjoy Disney food too! You just won't be tied into a meal plan and can 'pay as you go' for meals that you really want.
Paying theme park food prices will always eat into your budget, so if you're pinching pennies, it really is best to eat offsite when you can. You'll be surprised (or not!) to learn that the average cost for a family of four eating at Disney for 14 days comes in at a staggering $3500 on average.
Yep – you read that right!
It goes down to around $2500 if you're eating at a villa, but it certainly isn't cheap either way. Don't let this put you off as Disney is an incredible experience (and the food is luscious too). Just be sure to plan your budget in advance to avoid any nasty surprises!
If you're a couple, then you're probably going to be spending less (there are only two of you after all!). However, you may want to consider the fact that you may be going to more bougie restaurants. Think romantic dinners as opposed to grab-and-go.
If you're planning on pulling out the stops, just be sure to factor that into your budget. Couples will probably spend around $2000 on food if they're staying at a Disney hotel, so it's quite a considerable cost.
If you're looking to save some cash on food, check out the video below for some handy tips and tricks!
What about spending money?
Spending money is a personal thing, so it's hard to pin down exactly how much it costs to go to Disney World if you're factoring in merch.
As you might expect, merchandise at Disney World isn't cheap. However, it's not totally outside of a normal vacation budget. Mickey Ears cost around $20 per pair, and a shirt will set you back about $30.
When buying any merch, be sure to account for tax too. If you're traveling with kids, it's a good idea to give them some spending money at the parks. Just remind them that once it's gone – it's gone!
As kids tend to go for the cheaper, more tactile items at the park, $50 per child for the vacation should really be enough. You may want to push the budget if they see something they really can't do without, but as a rule, less is more.
If you're wondering how much to bring as an adult, that's entirely up to you! Some people would rather scrimp on meals so that they can hoard spirit jerseys. Others prefer to live it large in the restaurants and spend minimally on merchandise.
If I were to recommend a number, I'd say budget around $400 per person for merchandise. This will give you plenty of freedom to spend, but won't allow you to go absolutely nuts either.
So, how much does it cost to go to Disney World?
As you've probably gathered, heading to Disney World for a vacation is going to cost a considerable amount of money. Although we all wish the magic could be experienced for free, it's just not realistic!
If you're trying to calculate exactly how much it costs to go to Disney World in your initial planning stages, you should budget around £12,000-£13,000 if you're traveling from the UK for 14 days during the school holidays and around $10,000 for a family of four traveling from the US.
Obviously, the differences are going to come in the form of travel here! If you're traveling off-peak, expect to knock about $4000 off the cost (this depends on a few factors, so bear that in mind).
I hope that this post has answered your burning question: "how much does it cost to go to Disney World". There's no cookie-cutter answer here, unfortunately, and there are certainly ways to up the cost of your holiday and ways to cut it down too. The choice is entirely yours!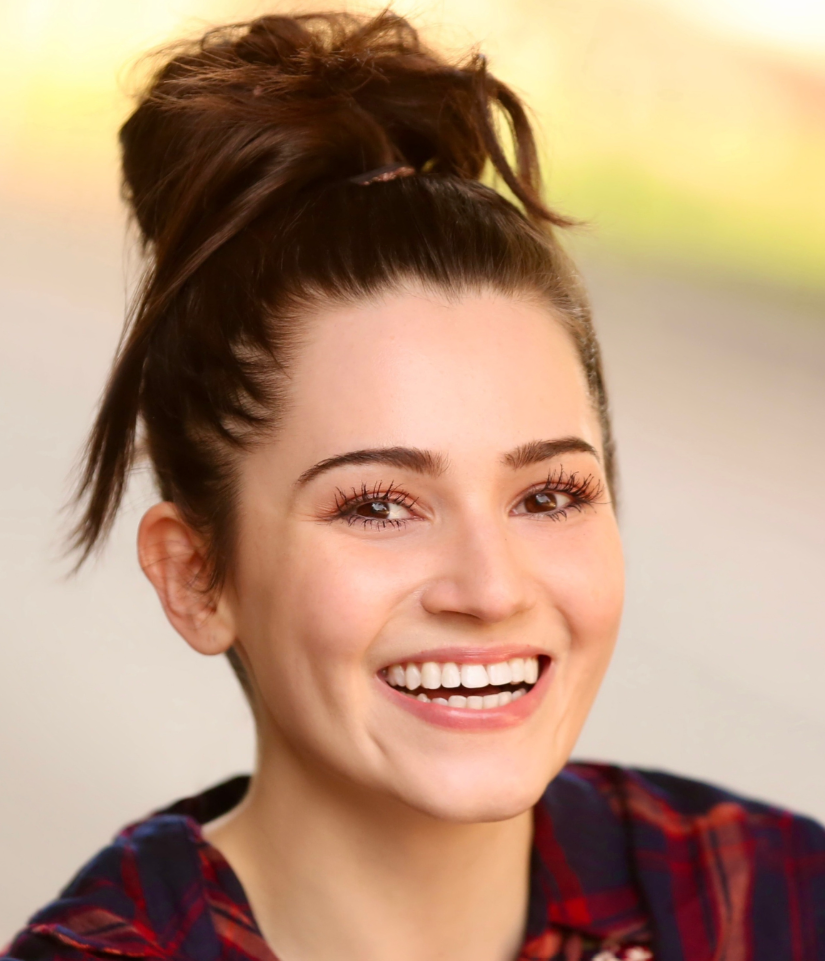 Grace is the creator, editor, and sole writer for Pixie Dust and Passports – a blog that's ALL about Disney! She's made it her life's mission to visit the Disney parks as much as possible and loves trying new snacks, grabbing the latest spirit jerseys, and rocking Loungefly bags. Oh, and she also holds a BA in History from UCL, which makes her a research and deep-dive enthusiast into all things Imagineering.