If you want to head to one of the Disney resorts in the US, then you may be trying to figure out the Disneyland vs. Disney World debate.
Now, there are merits to each of these resorts. They're two of the most popular attractions in the country, so it's not surprising that people love them both!
However, if you're struggling to figure out which park is right for you, then read ahead.
I've created a comparative guide that should help you make that tough decision. Touching on the size of the parks, the attractions on offer, crowds, dining, and more, this handy go-to guide should give you all the pros and cons you'll need to weigh up.
It's possible that you already have your heart set on one resort, and that's great!
However, if you're a newbie who's planning a future trip to Disneyland or Disney World or simply want to set your mind at ease about making a big decision, then I've got your back.
Ready to start the crazy battle of Disneyland vs. Disney World? Let's go!
Disneyland vs. Disney World: What Factors Do I Need to Consider?
Size
One of the first things to consider when you're pitting Disneyland against Disneyworld is the size of both resorts. With four theme parks and two amazing water parks, Disney World is undeniably bigger.
When you're deciding whether Disneyland or Disneyworld is better, size may matter to you.
If you weren't aware, Disney World covers 43 square miles of land vs. Disneyland's 500 acres. It's difficult to visualize the sheer size of Disney World, but I can tell you that it's pretty big.
Time
Following neatly on from the size aspect of the Disneyland vs. Disney World debate is how much time you can dedicate to your vacation. If you're looking to book off a long weekend, Disney World may be wasted on you. With so many attractions and parks, you just won't feel as though you've covered enough ground in that amount of time.
On the other hand, Disneyland is the perfect size for a short vacation. With only two parks and a much more manageable set of attractions, you'll be able to cover most (if not all!) of Disneyland in a few days.
If you're taking off a couple of weeks in the summer, Disney World will probably be best. Though there are folks who could easily traipse around Disneyland California for that long, most people will probably run out of things to do.
In Disney World, you'll probably find the opposite happening! Despite having a decent chunk of time to explore the parks, you might feel that you've missed bits and pieces.
So, when you're deciding whether Disneyland or Disneyworld is better, you'll want to think of how much time you have on your hands.
Hotels and resorts
You're probably sick of me mentioning the respective sizes of the two parks, but I promise it's relevant to everything I'm discussing!
As you might expect, Disney World has more hotel options than Disneyland does. So, if you're looking to pit the two resorts together in a Disneyland vs. Disney World smackdown, then Disney World will win when it comes to variety.
With more than 25 hotels on offer, you'll be able to find something that suits your budget. If you're feeling flush, try the Grand Floridian.
If you're on more of a budget, the Art of Animation is a great choice. There are plenty of moderately-priced resorts too, so there really is something for everyone.
Comparatively, Disneyland has only three hotels. They're all awesome, but you'll obviously be more limited when it comes to accommodation if you're visiting Disneyland.
Hotels shouldn't be a dealbreaker for your Disney trip, but they are certainly something to keep in mind if you're looking for something specific from your vacation.
Disneyland vs. Disney World: Rides and attractions
Rides and attractions are a huge thing to consider when deciding which park to visit.
You'll be pleased to know that there are similar attractions at both parks, and you'll find stuff like Pirates of the Caribbean, Peter Pan's Flight, and Space Mountain at both parks. They're not total carbon copies of one another, but they're similar enough to pass the same ride.
In the great Disneyland vs. Disney World battle, Disney World may come out on top when it comes to rides.
Of course, this is down to personal preference when deciding which resort is better, but Disney World's unique and new-age rides are very popular with visitors.
Expedition Everest and Flight of Passage are just a couple of incredible rides that you'll find only at Disney World.
If you're a big fan of dark rides, then Disneyland is probably a better bet. These are perfect for families with young children, as there are no height restrictions, and they tend to be low on the intensity scale.
Disneyland vs. Disney World: Shows
It's difficult to compare Disneyland vs. Disney World when it comes to shows and experiences, as they're just too different.
I'd say both get an equal thumbs up on this one, but if you're looking for an incredible range of shows year-round, then Disney World wins out due to the number of options available.
Both parks have a nightly show and incredible seasonal offerings. One thing that can be said for Disneyland when it comes to their experiences, is that they have a touch of tradition to them. For example, if you want to see the traditional candlelight processional at Christmastime, you'll only catch this at Disneyland.
However, if you want to "go with the FLOOOOW" with Nemo, Crush, and Dory in Finding Nemo – the Musical, then you'll only find that in Disney World.
I highly recommend checking out the attraction lists for both resorts for the dates that you're planning to visit. If location and cost aren't a factor for you, it's best to just see what takes your fancy.
Disneyland vs. Disney World: Transport
Transportation is something to consider when heading on any trip. However, it's definitely a crucial factor in the Disneyland vs. Disney World debate!
It's easy to get around at Disneyland due to the park's size. You can get away without a car here, and you can even head in from LAX on public transport or private hire. Once you get to the parks, you don't need to worry too much about getting around.
At Disney World, you may need to consider transport. As the parks are large, many visitors choose to hire a car if they're staying off-site. Though this isn't compulsory by any means, it can make things easier if you're traveling with the whole family in tow.
If you're not interested in hiring a car, you can still get around Disney World.
Disney provides a complimentary service that gets guests to their hotels and various sites on the Disney campus. There's also a ferry and a monorail if you dare to be different!
Transportation within all Disney parks tends to be great, so don't worry too much about this. However, if you're looking for a hassle-free vacation when it comes to travel, Disneyland is probably your best bet!
Crowds and wait times
The wait times at both Disneyland and Disney World can be brutal, so this can be a bit of a coin toss. As a rule, both parks are busy around the holidays.
So, if you're looking to visit during Thanksgiving, Christmas, Halloween, summer, or Spring Break, then you'll be allocating some precious vacation time to queuing.
Wait times can vary at both parks, but due to the capacity of Disney World lines tend to be slightly longer.
However, if you are smart about your use of the Lightning Lanes or Genie+, then you may be able to bypass some of the worst queues. Disneyland has a FASTPASS system too, so don't stress too much here.
If you're looking to avoid wait times at either park, it's worth trying to visit during the off-season.
Cost
Cost is a major thing to consider when planning any trip. The ticket prices themselves aren't that different between Disneyland and Disney World – it's those extras and the amount of time that you spend in the parks that can get you.
As of 2022, Disney World tickets are around $109 for the day, and that's without Park Hopping. If you'd like to visit more than one park during the day, you'll be paying around $13 a day for the privilege.
If you plan on adding any extras to your ticket, the price of this can skyrocket to just under $200.
On the other hand, single-day Disneyland tickets are around $104 for adults. There's not much in it in terms of ticket pricing, but usually, a Disney World vacation will cost more.
Why is this?
Well, usually when you visit Disney World you stay for longer. It comes with the territory, as it's virtually impossible to see everything the parks have to offer in just a few days.
If you factor in the cost of hotels, tickets, food, and transport for those extra days, Disney World quickly becomes the more expensive choice of the two.
I won't lie to you and say that Disney is a cheap vacation spot, but there are still plenty of ways to save money at the parks – trust me!
Dining
Both parks have great dining options, but Disney World probably pips Disneyland to the post when it comes to variety. Due to the sheer size of Disney World, you'll find various quick service and table service options.
What's more, Disney World is one of the best parks in the world when it comes to character dining and atmosphere.
Disneyland does well in this department too, but there aren't as many choices as there are at Disney World by a long shot.
Do you want to visit the water parks?
If you're looking to visit water parks during your vacation, then Disney World is the obvious winner here. As Disneyland California doesn't have waterparks, you'll only be able to get your fill at Disney World!
So, which is best?
Realistically, there's no clear winner here. In the battle of Disneyland vs. Disney World, only you can decide which is better!
If you're looking to visit the original park that Walt himself poured his heart and soul into, then Disneyland California is a great call. However, you will probably be sacrificing the diversity and size that comes with Disney World.
I really hope that this Disneyland vs. Disney World guide has helped to figure out which resort is better for you.
As I've said, the choice is totally yours. I promise that you won't be disappointed with whatever choice you make – both resorts are magical.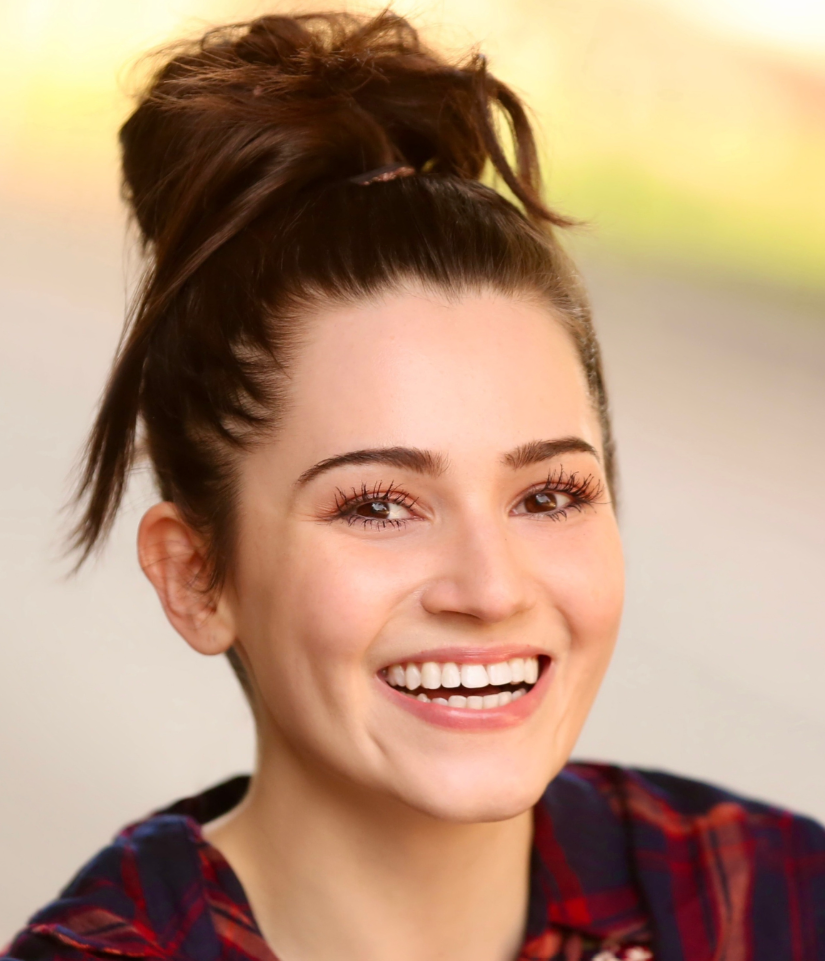 Grace is the creator, editor, and sole writer for Pixie Dust and Passports – a blog that's ALL about Disney! She's made it her life's mission to visit the Disney parks as much as possible and loves trying new snacks, grabbing the latest spirit jerseys, and rocking Loungefly bags. Oh, and she also holds a BA in History from UCL, which makes her a research and deep-dive enthusiast into all things Imagineering.