Have you been wondering what Universal Blackout Dates are? Are you worried about visiting the parks and getting turned away with your ticket or pass? Keep reading for everything you need to know about Universal Studios Blackout Dates (and how you can get around them!).
So, you've purchased an annual pass or park ticket and can't wait to start your Universal Studios adventure.
But have you considered Universal Blackout Dates that might stop you from accessing the parks during peak seasons or special events?
Whether you hold a Seasonal Pass, a Premier Pass, or a regular ticket, you'll probably want to know when you'll be allowed in!
And if you're savvy, you can even use these dates to figure out when the parks won't be heaving (to make those queues slightly less busy!).
If you're not sure where to start with Universal Annual Pass or Ticket Blockout Dates, then you'll want to stick with me closely.
Now let's do this!
What Are Universal Studios Blackout Dates (+ What They Mean!)
If you're not familiar with Universal Blackout Dates, they're basically something that's applied to an annual pass or ticket that prevents entry on a certain date.
The more you pay for a pass, the fewer Blackout Dates you'll need to deal with.
You can still visit the park on any other dates that aren't blacked out, but your tickets simply won't work if you're blocked out.
It's worth knowing that these apply to standard tickets too (usually the less expensive ones!).
So, you'll want to do plenty of research before heading to the parks!
If you have a date-based ticket, you'll also need to know that your ticket will be blacked out on the same dates as a standard ticket.
So, don't make the mistake of buying a dated ticket that you literally can't use.
Why Does Universal Have Blackout Dates?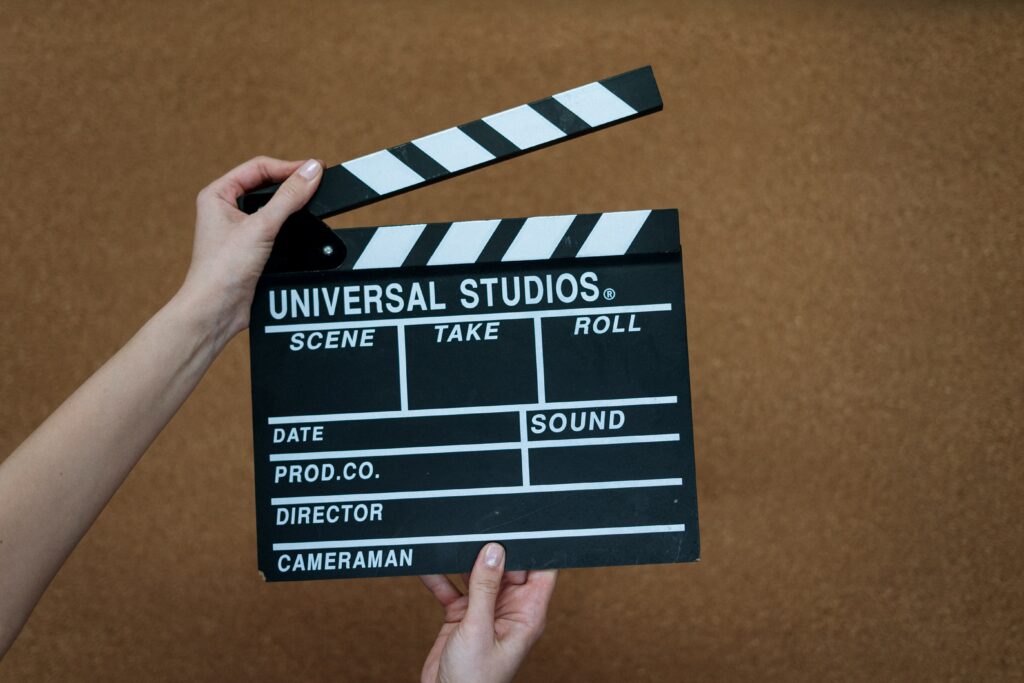 I'll be the first to say that Blackout Dates suck.
But they're essentially in place to drive up ticket sales and reduce capacity to maintain the guest experience.
For this reason, they're usually in play around peak periods like holidays (we're talking Spring Break, summertime, and Christmas for the most part!).
It's not as much of a bummer as it sounds, as you can still pick times and dates that are open and work for you.
However, planning those last-minute and spontaneous trips around the holidays are likely to become a thing of the past.
It's also good to know that a pass can sometimes be used at certain parks and not others on the same date.
This is frustrating if you're planning to whip around the whole site in a day, but it's just a way to avoid overcrowding.
What Are the Different Annual Pass Tiers You Need to Know About?
I'm all for buying annual passes if you live in Florida, as they typically pay for themselves after a few visits.
Generally, the Universal Blackout Dates are relatively similar each year (though they can vary by a few days).
But you should expect a period over New Year, Easter, Christmas, Thanksgiving, and the summertime high season.
I always recommend that people think very carefully about the pass they buy before diving in.
Each one comes with a different price tag and benefits, but it's the blocked-out dates that can make or break a vacation.
For example, if you're a schoolteacher that has to stick to classic kids' holiday times, then the Blackout Dates could really impact you.
If you're a Florida resident who doesn't care when they visit, you could easily get away with a Seasonal Pass.
The choice is entirely yours of course, but you don't want to get to the gates and expect to gain entry when you're blocked out!
I'll also take this moment to remind you that concerts and events often aren't included in the lower-tier passes.
Halloween Horror Nights usually is, but things like Mardi Gras or holiday parties will require another ticket.
Oh, and before I forget.
You'll also need to know that annual passes will either be two-park or three-park passes.
So, don't think you'll get access to Volcano Bay if it's not listed on your annual pass!
Seasonal Pass
The Seasonal Pass is the lowest-tier annual pass you can get.
And for this reason, you'll have to deal with far more Universal Blackout Dates than with any other pass.
The dates that are usually blocked out for this pass are placed around holidays and special events.
Sometimes you'll get access to special events like Halloween Horror Nights which still makes it a decent investment.
It costs $324.99 at the moment (for Florida residents), which makes it the most affordable annual pass option for frequent visitors to the parks.
If you're paying the full amount, you can expect to shell out $429.99.
With this pass you'll get:
10% off multi-park passes
Discounts on certain Universal hotels
Access to the passholder lounge
No Flex Pay options for paying off your pass
Power Pass
The next option that includes Blackout Dates is the Power Pass which currently costs $479.99 (or $379.99 for Florida residents).
This pass does give you admission to special events, but irritating Universal Blackout Dates still apply here.
The main ones of note are across the holiday season (between December 23 – 31 in 2023).
In terms of perks, you'll get:
15% off multi-park passes
50% off any self-parking
Great discounts on merch (usually 10%)
Access to the Universal Passholder Lounge
Special event admission to some events like Mardi Gras
Preferred Pass
The Preferred Pass is where things start getting juicy, but you'll need to pay for the privilege.
These passes are $439.99 for Florida residents and $539.99 for regular purchasers.
***Related: Can Florida Residents Buy Universal Tickets For Friends?**
You get the following things with your pass:
Discounts on food, drink, and merch
Access to special events
Early admission to the parks (depending on operating hours)
Free self-parking and discounts on prime parking if you want it
Access to the Universal Passholder Lounge
Discounts on multi-park passes (15%)
And the good news is, you don't have to deal with any Universal Blackout Dates here – you're welcome to visit whenever suits you!
Premier Pass
The final type of annual pass is the Premier Pass, and it costs a whopping $829.99 for non-residents and $639.99 for residents.
This pass comes with the most benefits, including:
NO blackout dates
15% off multi-day passes
Access to the Passholder Lounge
Discounts on food, drink, and merch
Early access to the parks
Access to Halloween Horror Nights (for free!)
Free valet parking on certain dates
A Universal Express Pass after 4pm (but you only get one)
Universal Studios Florida and Universal Islands of Adventure Blackout Dates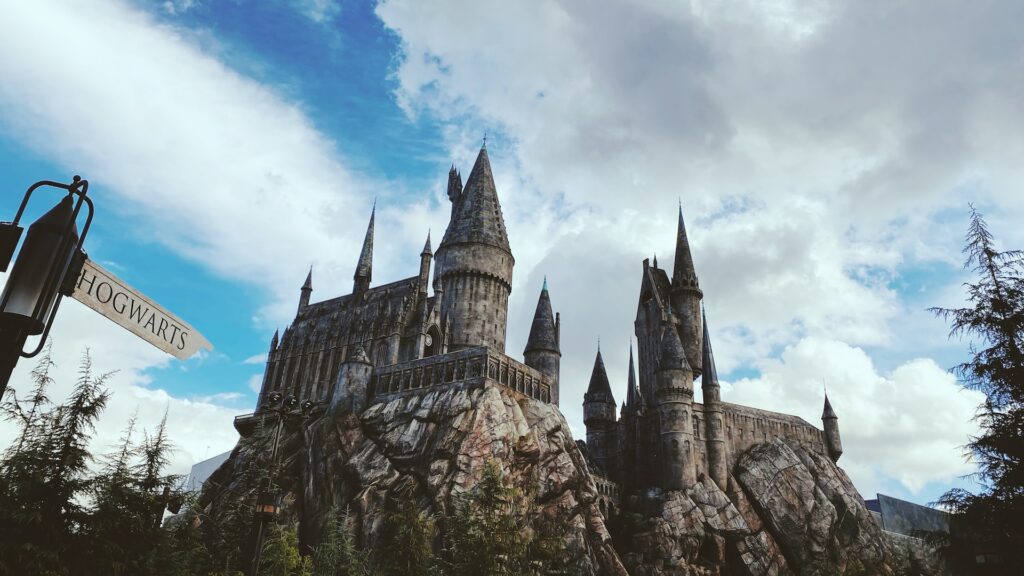 Seasonal Pass
The seasonal pass has blackouts between
January 1 – 3 (2022)
March 12 – 19 (2022)
April 9 – 16 (2022)
December 17 – 31 (2022)
January 1-2 (2023)
March 11 – 18 (2023)
April 1 – 15 (2023)
July 1 – 31 (2023)
November 20 – 25 (2023)
December 23 – 31 (2023)
As you can see, the Blackout Dates here are mostly around peak school holiday periods or the festive season.
So, if you can plan your trip around these dates, you can still make good use of your annual pass!
Power Pass
For the power pass, you'll get Blackout Dates on:
January 1 – 3 (2022)
March 12 – 19 (2022) – but you can get in for the Mardi Gras concerts after 5pm.
April 9 – 16 (2022)
December 17 – 31 (2022)
January 1-2 (2023)
March 11 – 18 (2023)
April 1 – 15 (2023)
December 23 – 31 (2023)
With this pass, you can see that the restrictions around Thanksgiving are removed and you get slightly more access to special events.
Preferred Pass
With the Preferred Pass, you won't have any Blackout Dates.
Premier Pass
With the Premier Pass, you won't have any Blackout Dates.
With this pass, you'll also be granted Early Park Admission and be given excellent discounts on special event tickets.
Which can be worth the cost alone for some visitors!
The exclusions on both passes are honestly quite similar.
The only major difference you'll see is an improved parking system and more discounts throughout the park (and on the CityWalk).
Universal Blackout Dates For Volcano Bay
Like with the other parks, the Universal Blackout Dates for Volcano Bay will depend on your pass.
If you have the Park Preferred Annual Pass, you'll still have certain Blackout Dates at Volcano Bay (despite having none at the other parks!).
These dates usually fall around the peak of the summer as it's the most appealing time of year to visit a water park.
If you want to avoid any Blackout Dates at Volcano Bay, I suggest biting the bullet and getting a Premier Pass.
Yeah, it'll hurt your wallet. But you can rest assured that you will get access year-round.
Is There a Time of Year With No Universal Blackout Dates?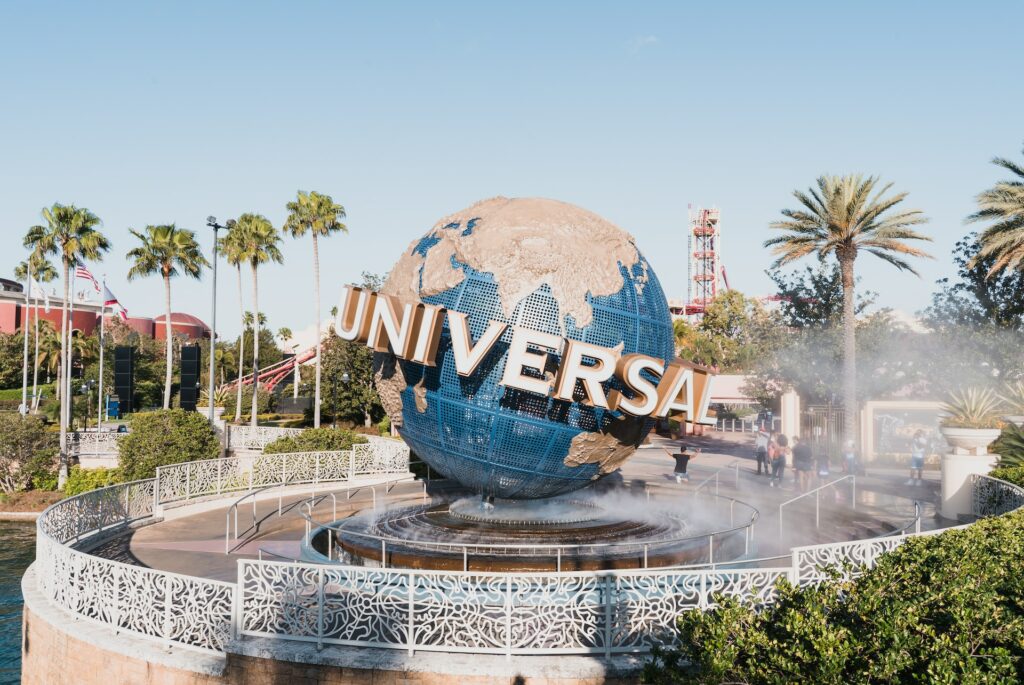 You can actually get into Universal Studios with your annual pass at most times during the year (especially with a Premier Pass).
But if you want to attend at a time with no UniversalBlackout Dates, I'd suggest going during off-peak periods.
February and October are usually reliable times to visit.
And honestly, you can usually find at least a week during the year that won't be overly crowded OR blocked out.
Just study the blackout calendar carefully and try and find a time that works best for you.
That's the dream.
Can I Go to Universal Studios On a Blackout Date?
You can't visit Universal Studios on a Blackout Date unless you have a suitable pass or ticket that helps you bypass them.
So, if you have a Preferred or Premier Pass, you're good to go.
You'll also be fine if you have a ticket that doesn't prevent you from getting in on a certain date.
Otherwise, your ticket or pass won't grant you entry and you may need to either upgrade it or purchase another system.
If you're even remotely unsure about whether this would affect you, I'd suggest getting a Premier Pass to guarantee entry.
And if you don't feel like doing that? Just grab a ticket at the gates that'll definitely grant you access on that day.
What Affects Universal Studios Blackout Dates?
Weather
If there's an unforeseen or dangerous weather event, the parks may close for guest safety.
Although this wouldn't technically count as a blackout date, it's a de facto one that would definitely affect your trip!
Location
Universal Studios Florida has different blackout dates from the parks in Hollywood.
So, it's worth double-checking the blackout dates for the park you're visiting before you dive in.
If you've purchased an annual pass for Hollywood, you can check your Calendar ID and the blackout dates on Universal's website.
This should help you avoid most mishaps.
Pass type
I've been through this in quite a bit of detail already, but one of the main things that will influence blackout dates is the pass you have.
Whether that's an annual pass or a regular ticket, you'll usually get fewer blackout dates with more expensive passes.
After all, money talks!
Is Buying A Universal Studios Annual Pass Worth It?
Honestly, I'd say yes.
As a single park ticket will cost you over $150, you need to visit the parks between 3 and 5 times (or days!) to make it worth it.
And as there's so much to do around here, I'd say that's easily done.
The main thing you'll want to think about is how many times you're looking to visit throughout the year as well.
Although buying an annual pass can save you a decent amount in discounts, if you live abroad, there's virtually no point.
Unless you'll be back again during the year or are visiting for around a week!
If you're mainly looking to visit the parks around peak periods to account for your kids, that's also something you'll need to consider.
The parks will black out a lot of these dates, meaning that single tickets may be more appropriate for your trip.
But overall, I'd say the discounts, Early Park Access, and discounts on tickets for others can be huge when it comes to savings.
So, it's all food for thought!
A Final Word
Overall, I'd say that Universal Blackout Dates won't affect you too much if you're happy to visit during off-peak periods.
I completely understand that this won't be possible for everyone (especially those with little ones).
But if you're a frequent park visitor, even the lowest-tier annual passes can be worth your time and money.
And hey, I'm always up for visiting Universal Studios when it's slightly less busy!
So, those pesky dates are kind of there to protect us.
I promise!
There you have it: everything you need to know about Universal Blackout Dates!
Have you recently had a run-in with irritating Universal Blackout Dates? Have you purchased an annual pass to try and get around them? Let me know what you think in the comments below!
Related Posts: