Are you wondering whether you can buy Universal Tickets at the gate? Read ahead for everything you need to know!
Universal Studios is one of the most popular attractions in Hollywood and Orlando. So, it's probably no surprise that a few people want to buy Universal tickets at the gate.
After all, the best moments in life are sometimes unplanned!
If you're not sure how to tackle a last-minute trip or want to know whether buying online is a better option, I've got your back.
This guide will cover everything from buying Universal tickets at the gate to the benefits of annual passes.
Now let's get to it!
Can You Buy Universal Tickets at the Gate?
Yes, you certainly can buy Universal Tickets at the gate.
You just need to head up to the box office booths and ask to purchase a day ticket (or however many tickets you want for a family).
The easiest way to pay is with a valid credit card, but they also accept cash if you prefer.
It's worth noting that buying Universal tickets at the gate depends on whether the park is at full capacity.
If the park is sold out, you simply won't be sold a ticket and won't get in! You'll have a better chance of getting in now that the reservation system for the parks has been removed. But personally, I wouldn't risk it!
If you successfully snag a ticket, you'll receive a physical ticket that gets you through the entry barrier.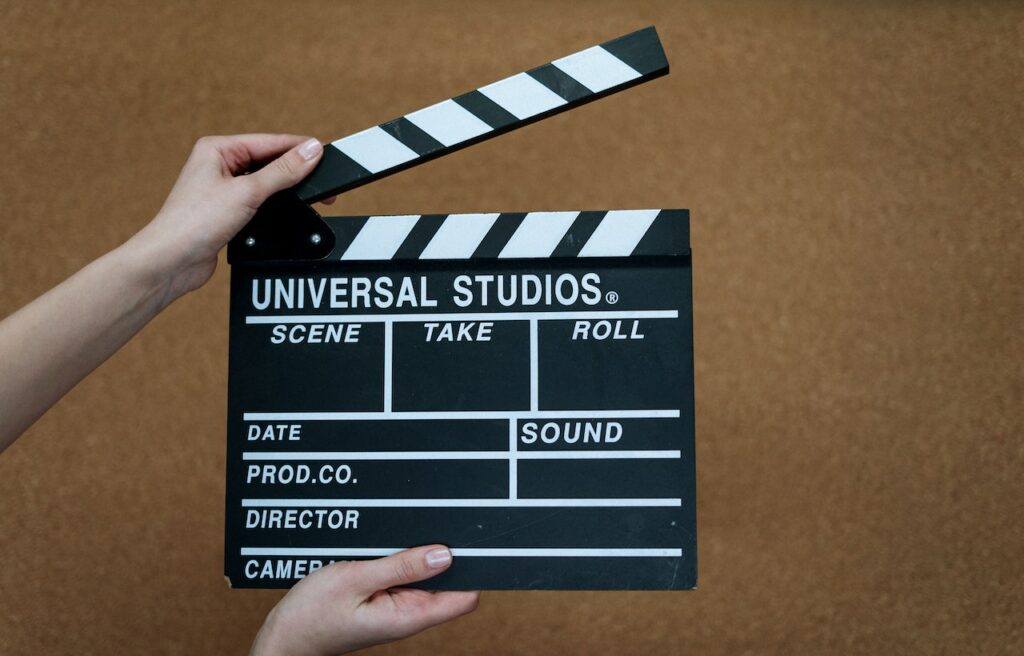 Can I Buy Universal Annual Passes at the Gate?
When it comes to Universal Annual Passes, a similar rule applies.
Simply head to the ticket booths and let them know that you want to purchase a pass.
They should give it to you right there and then which gives you access to the parks for a year from the date of validation.
If you don't plan on visiting the parks that day, your pass will activate from the first time it's scanned at the gates.
So, don't worry too much about getting the right bang for your buck!
Can I Buy Universal Tickets Online?
In my opinion, buying Universal tickets online is the easiest and most effective way to go for both the Hollywood and Orlando locations.
Not only will you be sure that you'll get access to the parks on the day of your choice, but you tend to save a decent amount on the ticket price.
Believe it or not, you'll save up to 20% on the entrance price for multi-day tickets if you choose to buy online.
It's slightly less for a single-day ticket, but the savings are still decent for the most part.
I won't lie and say this isn't a sneaky trick by Universal to suck more money out of its guests.
In theory, but convincing you to buy online, you're more likely to purchase add-ons like tours and the Universal Express Pass.
This won't be the case for every visitor, but they'll more than make back the 20% cost saving if an entire party purchases Express Passes!
But overall, if you stick to your guns and just buy tickets, it's much cheaper to buy Universal tickets online than at the gates.
It's only around $10 per person. But those costs add up significantly if you're purchasing food, drink, and merch during your trip!
The only exception is if you purchase your tickets online on the day of your visit. This may mean that the discount isn't applied – sorry!
Just remember to only purchase from authorized outlets.
That means the official Universal site or sites like FloridaTix and AttractionTickets.
As a rule, if you see a deal that's too good to be true – it probably is.
Can I Buy Universal Tickets on the Phone?
If you don't want to buy your Universal tickets online, feel free to call the Universal Customer Services team at 1-407-224-7840.
They'll be able to guide you through the purchase process and create a pass for you on the phone.
You'll need to give them your contact number and mailing address if you'd like to receive a ticket before your visit.
Otherwise, you can just pick it up at the park gates!
If you have access to the internet though, buying your tickets online is much easier.
And don't worry, they use Secure Sockets Layers to hide your personal data which makes the transaction 100% safe!
So, Should I Buy Universal Tickets at the Gate?
Honestly, no.
You can if you'd like to. But buying online means you'll definitely be able to access the park and you'll save a bundle of cash.
And hey, it benefits the park too. People buying tickets online gives them a better idea of how many visitors they'll get on a certain day!
This means that they can release a certain amount of physical tickets at the gate without worrying about hitting capacity.
Also, guaranteed income from online tickets is far more appealing for a business than transient gate-purchasers who may not buy.
It's a win-win all around!
If you live in Florida or LA, just get an Annual Pass.
It may not be the most cost-effective option if you're not local, but seasonal discounts on passes occasionally make it cheaper than buying day tickets!
FAQs
Why should I buy Universal tickets online?
You should buy your Universal tickets online because they're much cheaper and guarantee you entry on a chosen day!
Why are discounted 1-day tickets sold by age online and by height at the front gate?
It's just to make the ticket-buying process easier!
Many rides have a height restriction and it's impossible to verify this without physically measuring kids.
So, it's far easier to use ages.
At the moment, kids between 3 and 9 will get a discounted admission price.
Any children under 2 will get in free!
Can I show my Universal ticket on my phone?
Yep – you can show your Universal ticket on your phone to avoid printing anything.
Everything is scanned using a barcode scanner, meaning you shouldn't need physical tickets.
Just be warned that Universal still advises people to print their tickets in case there are any issues with the electronic copies.
What if I need a refund for my ticket?
Unfortunately, Universal ticket refunds are virtually impossible.
But they don't expire, so you can easily reschedule your trip and retain your tickets for another day!
There you have it: the ultimate guide to whether you can buy Universal tickets at the gate!
Have you ever had Universal ticket troubles? Are you used to getting your tickets online? If you have any other tips and tricks, I'd love to hear about them in the comments below.
Related Posts: