Are you trying to figure out "can you get a refund on Halloween Horror Nights tickets?" Join me as I give you the ultimate rundown on getting that cash back!
Halloween Horror Nights is THE scariest time of year at Universal Studios (in both Orlando and Hollywood!).
But if you've bought a ticket and can't attend anymore, then you might be trying to snag a refund.
After all, the tickets aren't cheap!
In this rundown, I'll answer the question "can you get a refund on Halloween Horror Nights tickets" in all the detail.
From selling your tickets and transferring to weather policies and what the refund process is, I've got it all.
Now let's do this.
Can You Get a Refund on Halloween Horror Nights Tickets?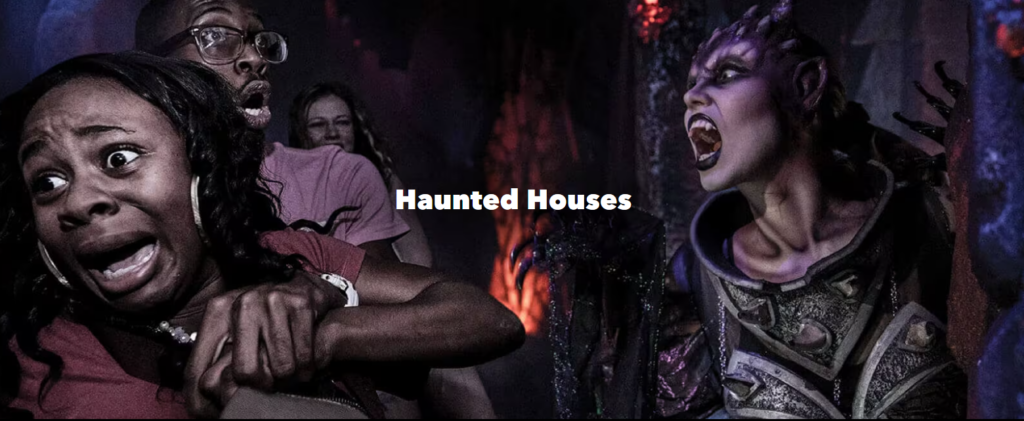 The short answer is no, you can't get a refund on Halloween Horror Nights tickets.
I actually tried to do this one year when I got sick, and there's no online (or in-person!) option for refunding a ticket – they're just not offered.
To quote Universal directly (I always find it best to go straight to the source!):
"Halloween Horror Nights is a separately ticketed event. Event occurs rain or shine. No rain checks, returns or refunds. Prices, dates, times, attractions, entertainment, and/or experience details are subject to availability, changes and/or cancellation without notice. Park, attractions, entertainment or access to event may be restricted or unavailable due to capacity/closures/other factors and benefits are subject to change without notice. Parking not provided. Additional restrictions may apply."
So, there are NO RAIN CHECKS, RETURNS, OR REFUNDS.
Can I Get a Refund on Halloween Horror Nights Tickets If It Rains?
Unfortunately, you can't get a refund on Halloween Horror Nights Tickets if it rains as there's a "no raincheck" policy.
This means that the event won't be cancelled because of inclement weather (and you'll be expected to attend).
It's worth mentioning that this largely follows Universal's general ticketing and refund policy.
Universal rarely ever closes for weather (unless there's a hurricane, and even then, it's usually open!).
You'll only get refunded if the park decides it's too unsafe to run the event at all.
This is all outlined in Universal's Severe Weather Policy.
Plus, as most of the scare zones and haunted houses are indoors, you won't get that wet anyway.
It IS slightly frustrating as inclement weather means that scare actors in complex makeup and costumes might be taken inside.
But overall, you'll still be treated to a great experience.
Can I Get a Refund on Halloween Horror Nights Tickets If Attractions Are Closed?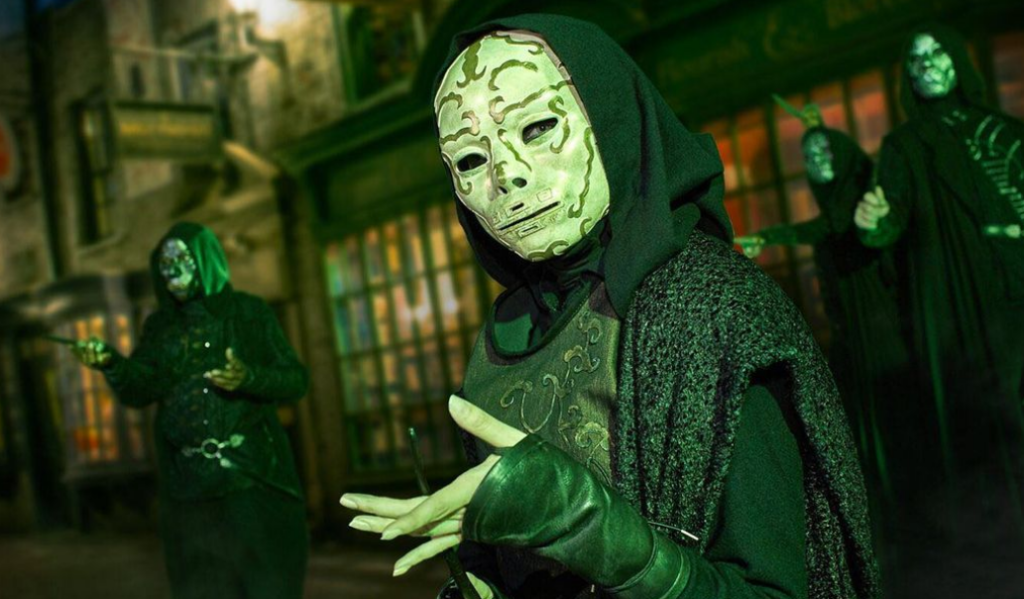 Okay, I completely understand that it's frustrating to visit any special event and find that attractions are closed.
This goes for scheduled maintenance at Disney and Universal and anything else, to be honest.
But if houses are closed or zones are cordoned off, you still can't get a Halloween Horror Nights refund.
You can try and write to Universal about your experience, but you'll only get a refund in very extreme cases.
Plus, it's rare that more than one or two attractions will be non-operational at a time.
If we're being hypothetical, Universal may offer refunds for a certain date if there's a major technical error.
But if the experience is still relatively positive with most attractions running, you'll be out of luck.
Can I Change the Date of my Halloween Horror Nights Ticket?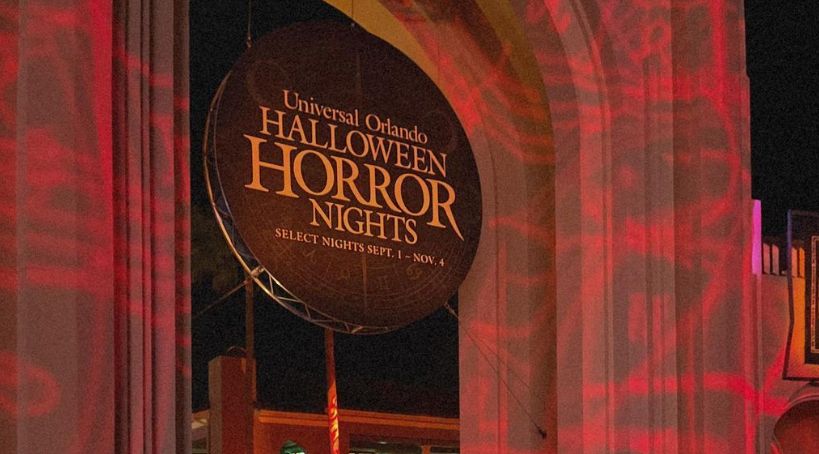 I get that you might have bought a ticket for the wrong day, or something might come up that means you can't attend.
But if this does happen, it's on you and you won't be given a refund.
I know, I've been known to have booking butterfingers and accidentally select the wrong thing.
However, Universal argues that they clearly display confirmation screens with your date several times.
So, it's quite difficult to actually book the wrong date.
Don't fret though – Universal gives you the option to try and exchange your ticket (if the event isn't sold out).
If the date is sold out, you'll need to pick something else AND pay for the difference in cost between the dates.
And by that, I mean paying the price of a peak ticket vs. a slightly less popular time (weekend vs. weekdays are usual!).
Oh, and don't kick up a fuss if Universal don't let you switch.
It's entirely at their discretion and changes can be denied for any reason.
It usually helps to be kind and accommodating when asking, as being rude rarely gets you anywhere!
Just remember that your ticket is valid on a SPECIFIC DAY, so don't try and rock up whenever you want during the event period.
You'll be swiftly turned away, I'm afraid.
Can I Sell My Halloween Horror Nights Ticket?
I go into this in more detail in my post about whether Halloween Horror Nights tickets are transferable.
But strictly speaking, they're transferable as long as they're unused.
As soon as they're used, you won't be able to sell or transfer them.
Can I Get a Refund on an R.I.P Tour Ticket at Halloween Horror Nights?
This is one thing that will be refundable if you give more than 48 hours' notice.
I won't say that it's that useful as you probably won't be attending the actual event if you can't do the RIP tour.
But if you just don't feel like being an R.I.P anymore, it's a good way to claw some cash back.
If you leave it until the day of your visit to cancel an R.I.P tour, Universal won't offer a refund.
There you have it: the ultimate guide to answer the question: "Can You Get a Refund on Halloween Horror Nights Tickets?".
Do you have any further questions about Halloween Horror Nights this year? Are you wondering just how scary it is? Feel free to get in touch with me and I'll be happy to fill you in!
Related Posts: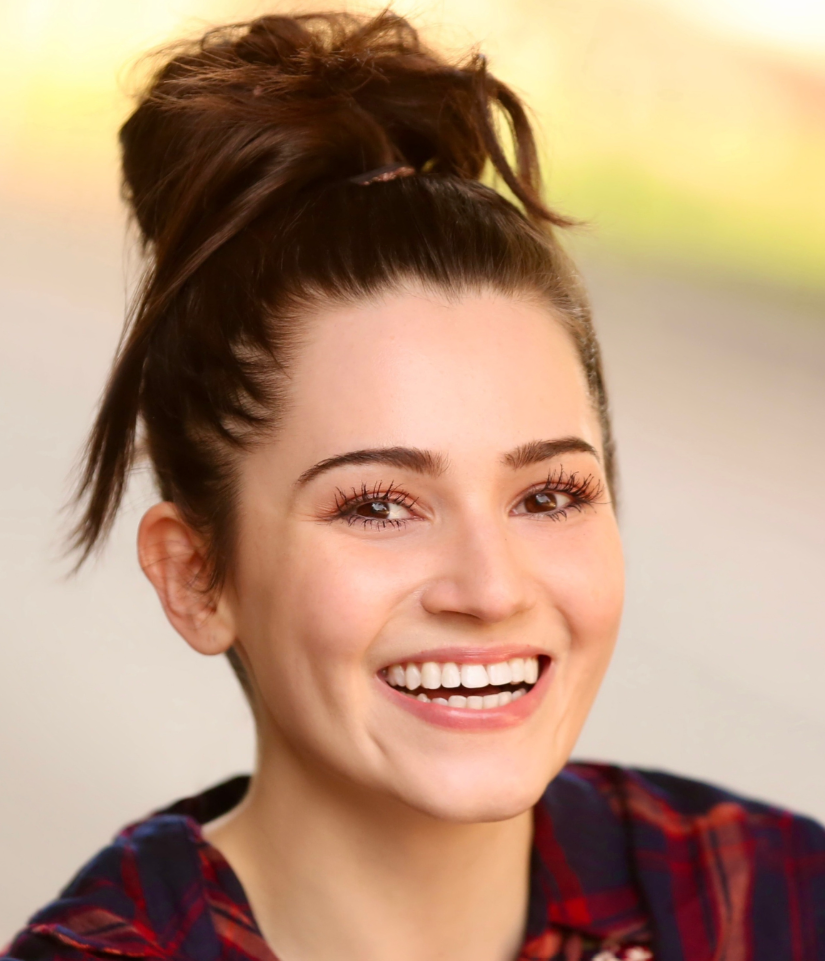 Grace is the creator, editor, and sole writer for Pixie Dust and Passports – a blog that's ALL about Disney! She's made it her life's mission to visit the Disney parks as much as possible and loves trying new snacks, grabbing the latest spirit jerseys, and rocking Loungefly bags. Oh, and she also holds a BA in History from UCL, which makes her a research and deep-dive enthusiast into all things Imagineering.