Are you trying to figure out the Halloween Horror Nights age limit? Perhaps you're not sure if your kiddo is too young. Whatever you're on the lookout for, I'll run you through everything you need to know about appropriate ages for this Universal event.
I'll be the first to admit that I was scared STUPID the first time I went to Halloween Horror Nights.
It was a mixture of the dark ambiance, the talented scare actors, and the amazing scare zones
I deal with things slightly better these days.
But the sheer spook-factor makes many people question the Halloween Horror Nights age limit.
And I'd say that was fair, because no one wants to bring their kiddo along to an event that's going to traumatize them!
In this detailed peek in the event, I'll cover the Halloween Horror Nights age limit and top tips for bringing kids.
So, you'll be able to make a reasoned judgement about whether it's right for you!
Now let's go.
What Is Halloween Horror Nights?
Halloween Horror Nights is an annual event at Universal that had its first outing in 1997.
Since then, it's become one of the most popular Halloween events at any theme park around the world.
I'd say its closest competitor is Mickey's Not So Scary Halloween Party.
And as you might have guessed, the clue is in the name – Halloween Horror Nights is WAY scarier.
The dates usually run from the beginning of September through the start of November, which gives you plenty of time to check it out.
But if you're planning to grab a ticket for Halloween night, you'll need to be quick.
Those particular tickets sell like hot cakes!
While you're here, you should expect themed scare zones, amazing food and drinks, and haunted houses.
And honestly, each attraction is scarier than the last!
The event will start at 6:30 pm and a ticket will set you back around $80 (well, just under at $79.99).
These prices and times are subject to change every year, so I'll make sure I update you if they do!
If you want, you can also add an Express Pass to the mix (which I'll cover later!).
These let you skip lines at overcrowded haunted houses and can seriously help you cover as much as possible.
What Is the Halloween Horror Nights Age Limit?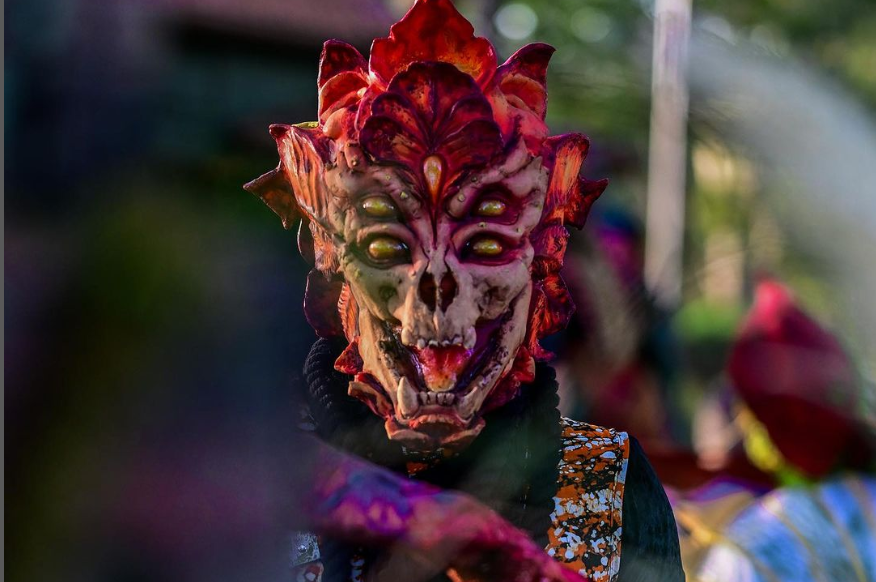 Before you go dragging your 5-year-olds along to Halloween Horror Nights, it's worth figuring out what the age limit is.
Now, Universal Studios actually has official guidance on what they think is an appropriate Halloween Horror Nights Age Limit.
This doesn't mean that Universal will ban your kiddos from entering – but it's more of a guideline.
Universal explicitly states on their website that there isn't a minimum age for the event.
But that:
"This event is recommended for mature audiences only. We strongly urge parents with children under the age of 13 to reconsider visiting this event with their children. They will be exposed to extremely adult material. There are no refunds for this event."
So, if we're talking about an official "guided" Halloween Horror Nights age limit, we can say that it cuts off at 13.
I'd say that it's very much a situation where you'll know the constitution of your own children better than anyone else.
But as the events are genuinely spooky and scare actors are there to scare the living daylights out of you?
Well, it'll probably scar very young children for life (or at least give them a Halloween phobia of some kind!).
I'll say from experience that everything from the general atmosphere to the haunted houses and scare zones are a LOT.
And I say that as a fully-fledged adult who's favorite ride at Disney World is the Haunted Mansion.
As it's a Halloween-themed event, the GOAL here is to scare you, and actors won't hold back for anyone.
So, if you have ANY doubts about whether your child can handle jump scares and mature themes – just skip it!
If you're sure your kiddo can handle it, I highly recommend doing your research (I'll cover this!).
Choosing slightly less intimidating scare zones and activities might make the experience more doable.
Just remember that this might restrict any adults in your party if you need to leave at any point (or avoid anything!).
And for the price of a Halloween Horror Nights ticket, that may not be worth it!
Are Other Attractions Open on Halloween Horror Nights?
A lot of attractions will be open on Halloween Horror Nights for you to explore if you're done with the scare zones.
You can expect relatively low wait times (as HHN is a ticketed event!) and it's a good chance to hit big ticket rides.
Just be warned that Halloween Horror Nights isn't a great time to ride anything in the Harry Potter section.
This part of the park is usually closed from 9 pm on most nights of the event, so you'll be out of luck!
If you're visiting Hollywood, I suggest hitting Revenge of the Mummy (for that theming!), Jurassic World, and Transformers.
But if I'm being honest, I'd prioritize the terrifying haunted houses, spooky scare zones, and special events.
They'll only be on during Halloween Horror Nights, so you might as well come back for regular stuff!
What Is the Best Age for Halloween Horror Nights?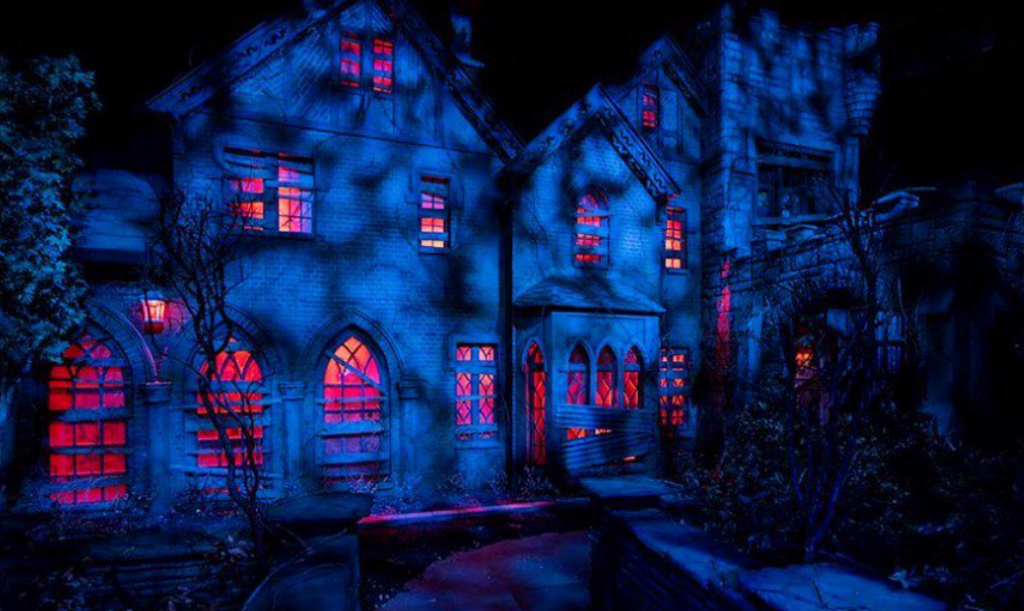 I wouldn't say there's a best age for Halloween Horror Nights, but anyone over 15 or 16 should enjoy themselves.
Well, as much as you can enjoy yourself if you're scared silly!
Adults tend to have a better time as they're fully aware that the scare actors are just that – actors!
But believe me, people in their twenties, thirties, and forties still get uber-scared at Halloween Horror Nights.
It just depends on what you find scary!
Tips For Visiting Halloween Horror Nights with Kids
Do your research
It's worth mentioning that most scare zones and haunted houses are dark, foggy, and packed with jump scares.
So, it's worth watching a few walk-throughs on YouTube before visiting to see what's going to freak your kids out.
But if I'm being honest, scare actors can be unpredictable.
They might jump out, follow you with (real-looking!) weapons like chainsaws, guns, or swords, and just shout at you.
They aren't allowed to touch you (phew!), but they can get pretty close without actually making contact.
And for that reason alone, doing your research is KEY.
Consider which attractions to skip
Following on from what I just mentioned, being well-informed about what to expect means that you can just skip stuff.
I recommend trying to get the full experience, but there are some attractions that are tamer than others.
Often, Reddit users will post their experiences of Halloween Horror Nights after visits early in the season.
The same goes for Theme Park YouTubers (who will either review the experience or offer walk-throughs).
This might provide some spoilers, but it's a great way to know exactly what you're in for.
Of course, this won't quite recreate the sometimes-claustrophobic atmosphere, sounds, or scare actor unpredictability.
But it'll give you a decent idea on what your kids absolutely won't handle!
Always remember to not touch any scare actors
Oh man, people are getting slightly too liberal with scare actors these days.
I know this probably goes without saying, but scare actors are hired to scare the living daylights out of you.
It's kind of par for the course with Halloween Horror Nights, but they're not there to actually hurt you.
There's recently been a lot of drama with people touching (and hurting!) scare actors.
I get that people might have reflexes, but neither you nor your children should ever touch them.
At the end of the day, they're talented folk just trying to do their jobs and give you a good time.
So, hands off!
I'll also take this opportunity to say that scare actors will back off if a child is genuinely traumatized.
They're only human, after all.
Express passes can be a huge help
I get that it's expensive, but an Express Pass for Halloween Horror Nights can help you make the most of the experience.
There's nothing worse than queueing for a haunted house that your kid runs out of in 10 seconds flat.
And for that reason, I always think that the Express Pass can be a bit of a saving grace.
Plus, it lets you make the most of your trip by hitting as many zones as possible (it certainly cuts down wait times!).
Don't be afraid to call it a night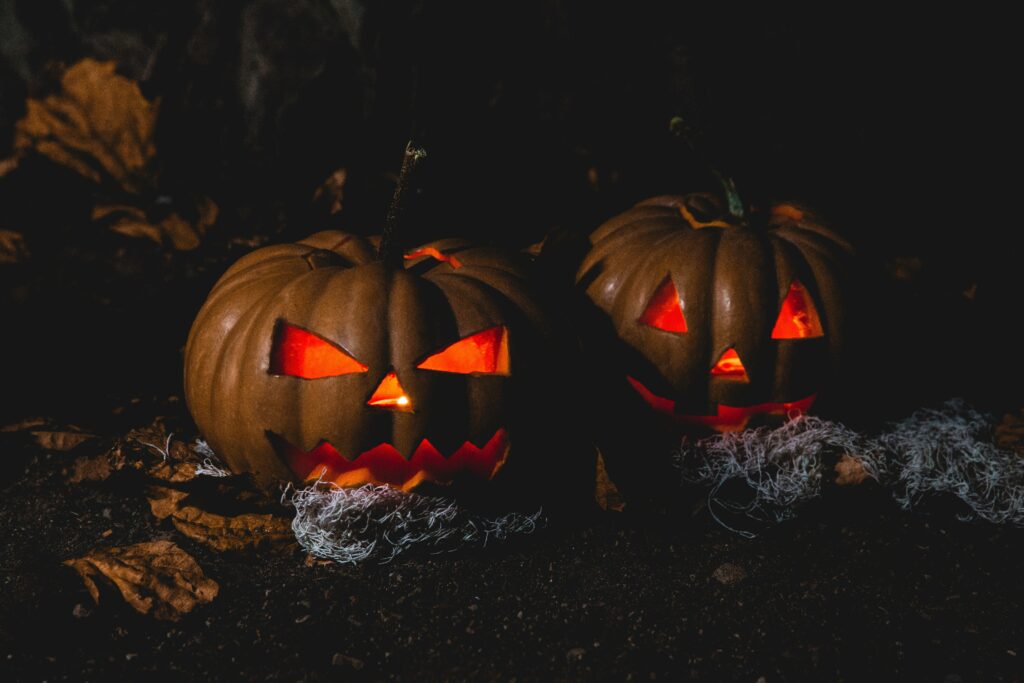 I'll be the first to say that I hate throwing money down the drain.
But if your kids really aren't enjoying the experience, it's best to just call it a night and head home.
Not only will this make the journey home a lot less traumatic, but it'll give you an idea about what they can handle.
There's honestly no point in dragging your children around the park as they cower in fear.
So, just head home, pop on some Halloween movies, and make some Rice Krispy treats.
Aaaand breathe…
There you have it: the ultimate guide to the Halloween Horror Nights age limit (and how to survive the event with kids!).
If you have any further questions about the Halloween Horror Nights age limit or anything else, just get in touch. I've been several times and I'll be happy to fill you in!
Related Posts: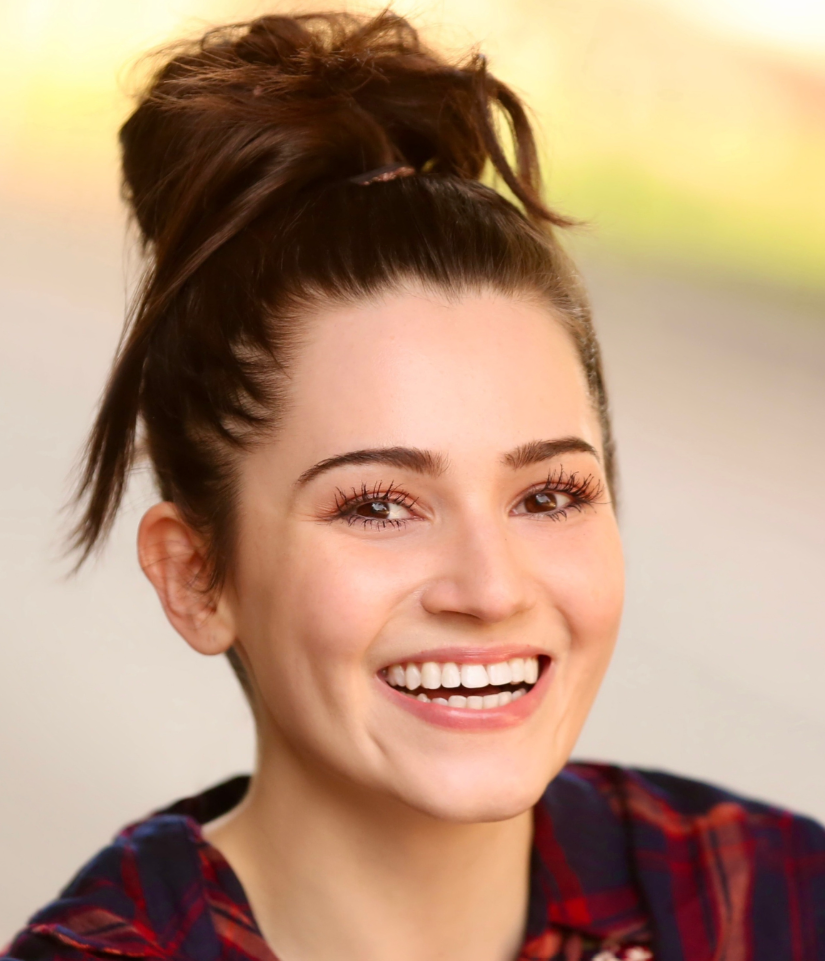 Grace is the creator, editor, and sole writer for Pixie Dust and Passports – a blog that's ALL about Disney! She's made it her life's mission to visit the Disney parks as much as possible and loves trying new snacks, grabbing the latest spirit jerseys, and rocking Loungefly bags. Oh, and she also holds a BA in History from UCL, which makes her a research and deep-dive enthusiast into all things Imagineering.