Have you been asking yourself the question "is Disney Springs dog friendly"? Read ahead for everything you need to know about pups at the park.
It's no secret that Disney World is the Happiest Place on Earth.
But if you're visiting the parks, you might be wondering "is Disney Springs dog friendly?".
After all, you may just want a taste of the Disney magic as a local without heading into the parks.
If you've been looking for information about Disney's dog policy – you're in luck! In this detailed post, I'll run through everything from Disney Springs' dog policy to dog-friendly hotels onsite.
Oh, and I'll even discuss the alternatives to keeping your dog in-room (yup – there's Doggie Daycare!).
I'll even dive into the places you can head with Fido to keep him comfortable when he needs to relieve himself!
Whether you're a first-time visitor or a regular Disney-goer, this ultimate guide is bound to come in useful.
Now let's uncover the answer to the question: "is Disney Springs dog friendly?"!
Is Disney Springs Dog-Friendly?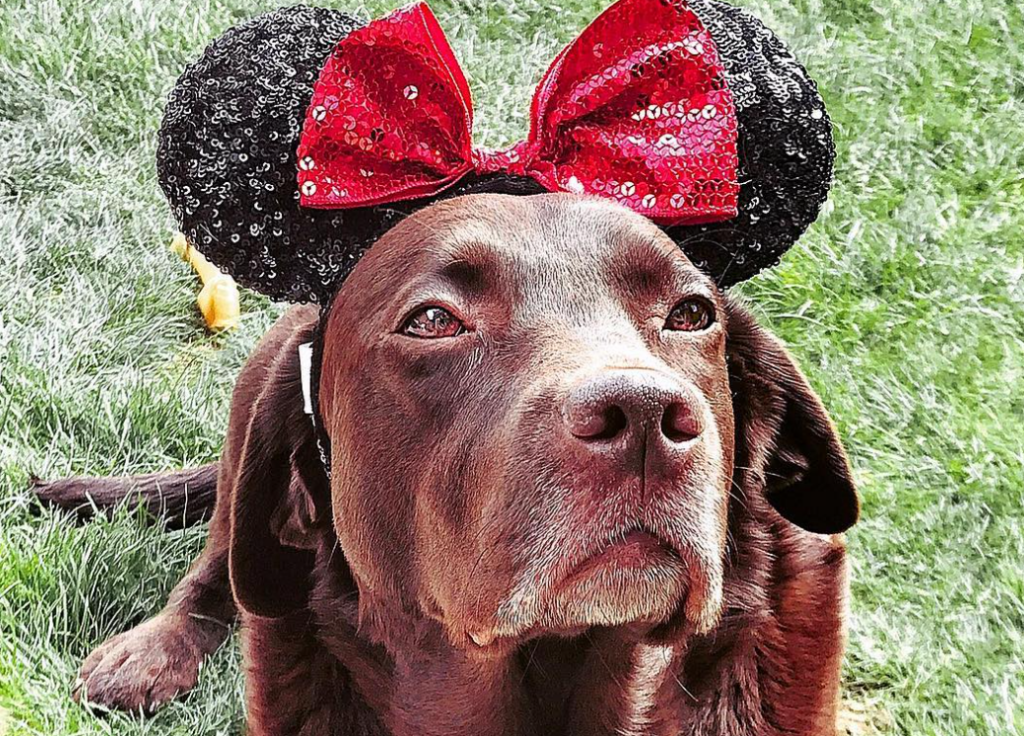 When it comes to answering the question "is Disney Springs dog friendly?", I'll say KIND OF.
Although dogs aren't completely banned, only service animals are allowed inside the parks and Disney Springs.
Disney does have an official animal policy, which states that:
"Service animal means a dog that is trained to do work or perform tasks for, and to assist, an individual with a disability. All other animals, including emotional support, comfort or companion animals, are not considered service animals."
Just so you're aware, miniature horses were removed from the ADA's official guidelines for service animals in 2010.
Typically, service animals include seeing and hearing dogs, or any dog that is trained to assist its owner in a crucial way.
They also include medical dogs who are trained to help with disabilities and conditions like seizures and epilepsy.
It's also important to note that:
"Pets or other animals, except service animals, are prohibited. They are allowed only at designated pet friendly Disney Resort hotels".
So, I guess that answers the question for you!
If you're heading to Disney Springs, your dog will only be allowed by your side if it's an official service dog.
Don't try and skirt around this rule as it causes problems for both the Cast Members and those with genuine service dogs.
Just don't to it, folks.
It's also worth mentioning that any dogs visiting the park areas will need to remain on a leash or harness at all times.
This is for the dog's safety, your safety, and the safety of those around you.
Oh, and service dogs won't be allowed with 4 feet of any water features around the park, including the docks.
Phew – now that we've got the main stuff out of the way, let's dig a little deeper.
Is There Doggie Daycare at Disney World?
If you're not traveling with a service dog but need somewhere to leave your beloved pet, you do have options. Especially if you want to grab breakfast at Disney Springs early!
You can either bring them to one of the pet-friendly hotels at the parks (I'll get to that!) or leave them at Doggie Daycare.
Disney's designated dog-sitting service is called Disney's Best Friends Pet Hotel.
And it's awesome.
It boasts 17,000 square feet of air-conditioned space for your pups along with 10,000 square feet of outdoor space.
Oh, and don't forget the enormous 25,000 square-foot dog park!
The place is entirely staffed by high-trained pet care experts and animal lovers. So, your dog will be as loved and cared-for as it is at home!
Although most owners will pick up their dogs before park closing, you can board your dogs if necessary.
Whether it's for the night or for an entire week, there's room for up to 300 boarded pets here.
There are several different options for dogs, so let me quickly run you through them.
Types of Boarding
Just FYI, there are also boarding options available for cats and small animals if you're a multi-pet household.
Indoor Boarding
Indoor boarding usually includes 2 potty walks, bedding, and bowls for the duration of your dog's stay. I'd say that this was the bare minimum package, but your dog will be more than happy!
Indoor/Outdoor Boarding
If you want to dial things up a bit with outdoor access, this option includes all of the above + a private outdoor patio for your pup.
Vacation Villas
The vacation villas are dreamy, and they include:
A welcome Freely bone broth prop
Potty walk
Playtime
A flatscreen TV
A webcam
A private patio
Premium bedding and bowls
Luxury Suites
The luxury suites are similar to the vacation villas. So, you'll get all of the amenities I mentioned above!
Club Suites
When you reach club suite level, you get a truly incredible experience for your pup. As well as everything you get with the vacation villas, you'll get:
A bedtime story
Daily/nightly updates with photos
Go Home Fresh Bath (after 3 days boarding)
A Best Friends tote with seasonal gifts
If you want, you can also add on everything from holiday meals to extra cuddle time and even ice cream!
Talk about a spoiled pup.
If you want to book a spot for your dog or have questions about prices, I recommend getting in touch directly via their website.
Prices can vary from dog-to-dog, so it's worth checking based on your personal situation.
It can be as little as $45 for a single day, but it obviously shoots up for the more luxurious packages.
Just a note
If you want to bring your dogs here, make sure your dogs are up-to-date with their vaccines. You'll need written vet proof of this, so come prepared.
Are There Any Pet-Friendly Hotels at Disney World?
There are a few pet-friendly hotels at Disney World, but you need to remember that the whole resort won't be dog-friendly.
So, you'll need to be careful where you bring your dog inside the resort.
Plus, you need to make sure that your dog is leashed at all times (wherever they go!).
It's also important to remember that hotels will only permit a maximum of 2 dogs per room. They also need to be under 75lbs!
There are only a certain number of pet-friendly rooms available at Disney World at any one time.
For this reason, I really encourage you to book as soon as possible – otherwise, you could be out of luck.
If you're bringing a service dog, I recommend making yourself familiar with the doggie potty stations around the park.
This map is seriously handy, and will save you from stressing out throughout the day.
When you check in at any of the hotels, you'll get a Pluto's Welcome Kit which includes a bunch of doggie essentials.
There's isn't loads in here, but you'll get a paper version of the map I mentioned as well as walking path routes. There should be poop bag holders, an ID tag, a mat, and bowls included in the mix too.
You'll also get a door hanger to put on your door that will let housekeeping know about your dog.
Just be warned that housekeeping won't be able to enter your room if a dog is in there!
The Pet-Friendly Hotels at Disney World
Disney's Yacht Club Resort
If you want to stay somewhere bougie with Fido, it's worth booking the Yacht Club Resort.
It's pricier than other spots on my list, but it's perfectly located for EPCOT and Hollywood Studios.
There's only 1 dog relief area which is a bit on the low side. But it's easy to find and quite centrally located.
So, you shouldn't have much of an issue.
Fort Wilderness Resort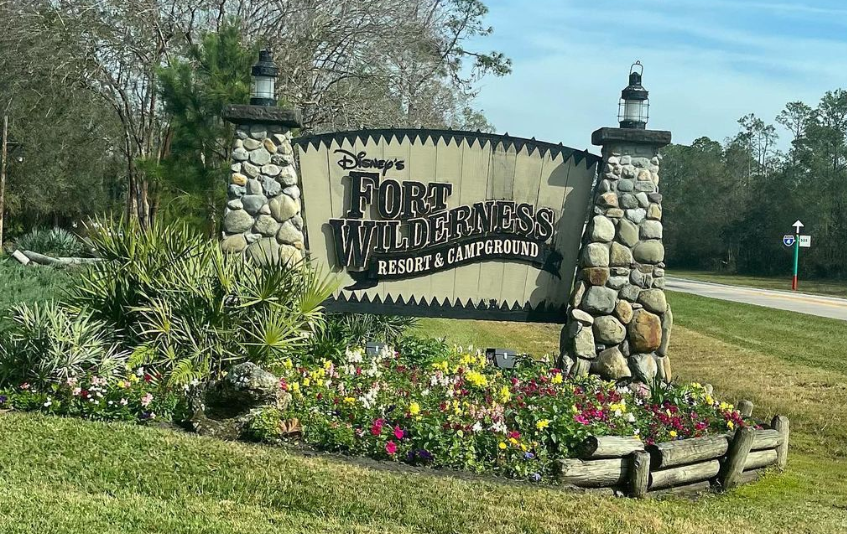 I adore the Fort Wilderness Resort, and it's ideal for anyone that's traveling to Disney with a dog.
The atmosphere is naturally quite rustic and outdoorsy, and you can book onto the dog-friendly loop easily here.
It's probably the best resort if you're traveling with your dog as there are several trails.
Plus, you'll have access to the Waggin' Trails Dog Park AND 2 dog relief areas.
Phew.
Disney's Port Orleans Riverside Resort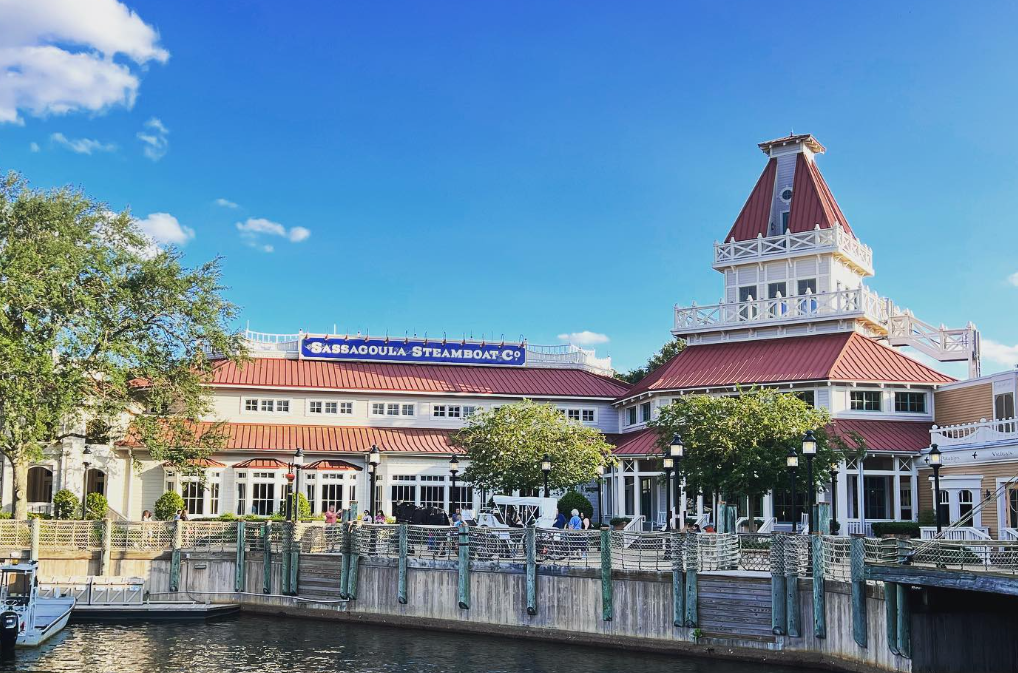 The Port Orleans Riverside Resort is gorgeous and is probably one of the more picturesque options.
You'll find 4 dog relief areas here, along with a few places you can walk your dog safely.
There's a pet agreement that you'll need to sign (it's similar to other resorts). This notes that you'll need to pay a certain fee and pay additional costs for any damages.
Art of Animation Resort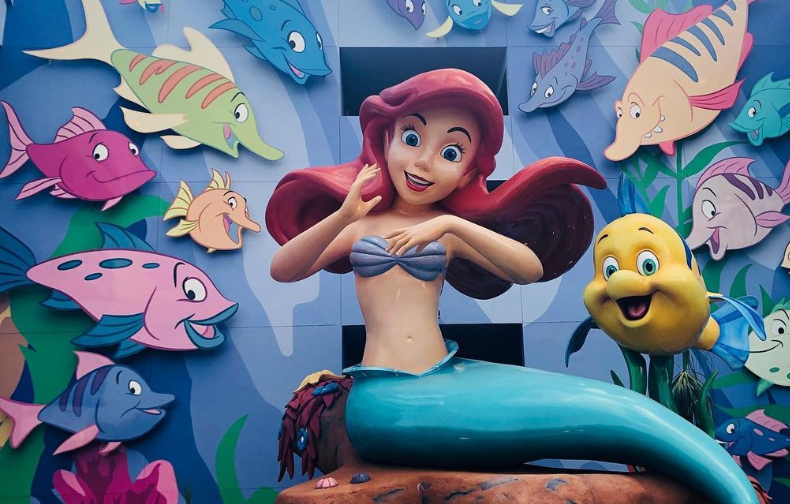 If you're looking for a pet-friendly resort at Disney World that's on the cheaper side, Art of Animation is great.
Like many of the other dog-friendly hotels on property, it offers access to green spaces and places for your dog to relieve itself.
I adore the theming at this hotel (on a personal level!) as you can stay in Little Mermaid, Cars, and Finding Nemo rooms!
I love to see it.
In case you were wondering, there are 4 dog relief areas at this resort and you'll find them on this handy map.
Can You Leave Your Dog in the Room at Disney?
You can leave your dog in your hotel room, but it's key that you don't leave them there for over 7 hours.
This is a strict rule, so you need to make time to pop back to your room throughout the day.
If you're doing a full park day, I recommend coming back to your room at least twice to check on Fido.
This will help you make sure that your pup is safe, fed, and feeling fine! Oh, and don't forget to put that Pluto hanger on your door.
If your dog feels out of sorts and is making noise, a Cast Member will call you and ask you to come back to your room.
You'll be asked to come back within 30 minutes (if it's possible based on travel time).
So, keep this in mind before bringing your best friend to Disney!
If you're remotely worried about your ability to do this, the Best Friends Pet Hotel is your best bet.
Are There Dog Toys at Disney World?
If you want to pick up some gifts for your pup while you're at Disney World, head to Happy Hound!
It's a kiosk that stocks everything from cute outfits to custom tags and squeaky toys!
You'll find it near The Landing.
If you want to grab something different, you can get bandanas and harnesses from Marketplace Co-Op.
There's a shop here called Disney Tails, and it's genuinely quite affordable.
Plus, it's open until 11:30 PM for a spot of late-night shopping!
Should I Bring My Dog to Disney World?
Honestly, I'd recommend leaving Fido at home if you're visiting the parks.
Unless you need to bring a service dog along, it'll just be an extra cost and stress during your trip.
I'm not saying that dogs aren't wonderful, but you'll be limited to the hotels you can stay in.
Plus, you can't even bring them into the parks, which makes them being there null and void!
So, to save yourself some cash and keep your dogs as comfortable as possible – keep them home with someone you trust!
It's also worth mentioning that dogs can get loose, run amuck, or even trigger peoples' allergies.
I get that it's irritating that there are so many rules in place, but it's in everyone's best interest!
If you need to bring them, you'll want to plan ahead as much as possible to make your trip magical.
There you have it: the ultimate guide that should answer the question "is Disney Springs dog friendly?".
If you have any other questions about bringing your dog to Disney World, feel free to get in touch. I'll do my best to answer your queries as quickly as possible!
If you enjoyed this post, why not check out a few of my others? I'd love to see you there!
Related Posts: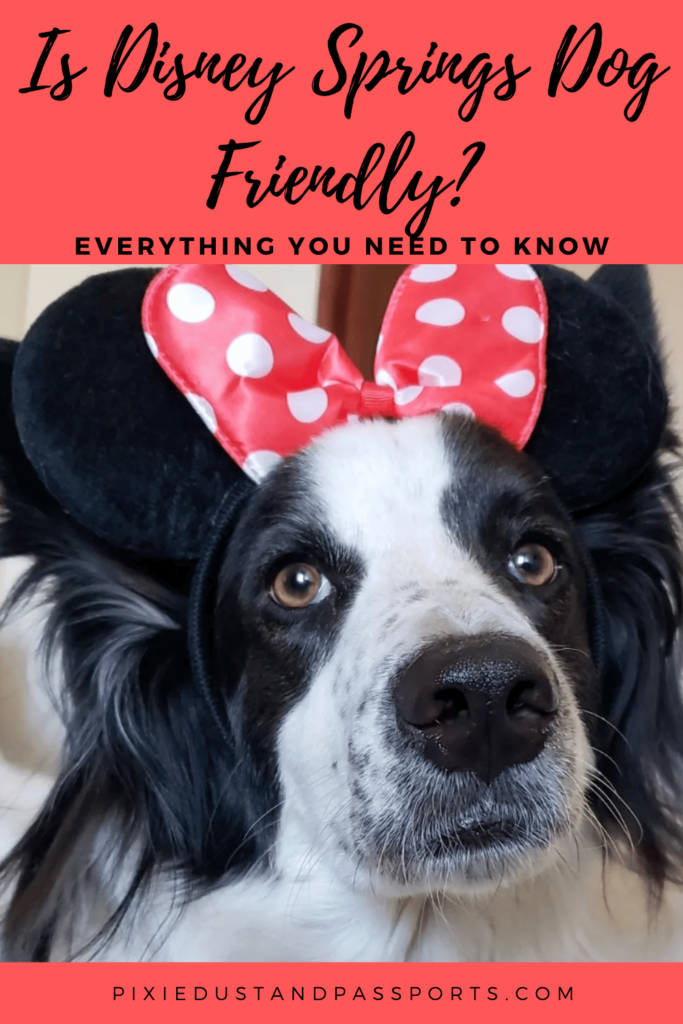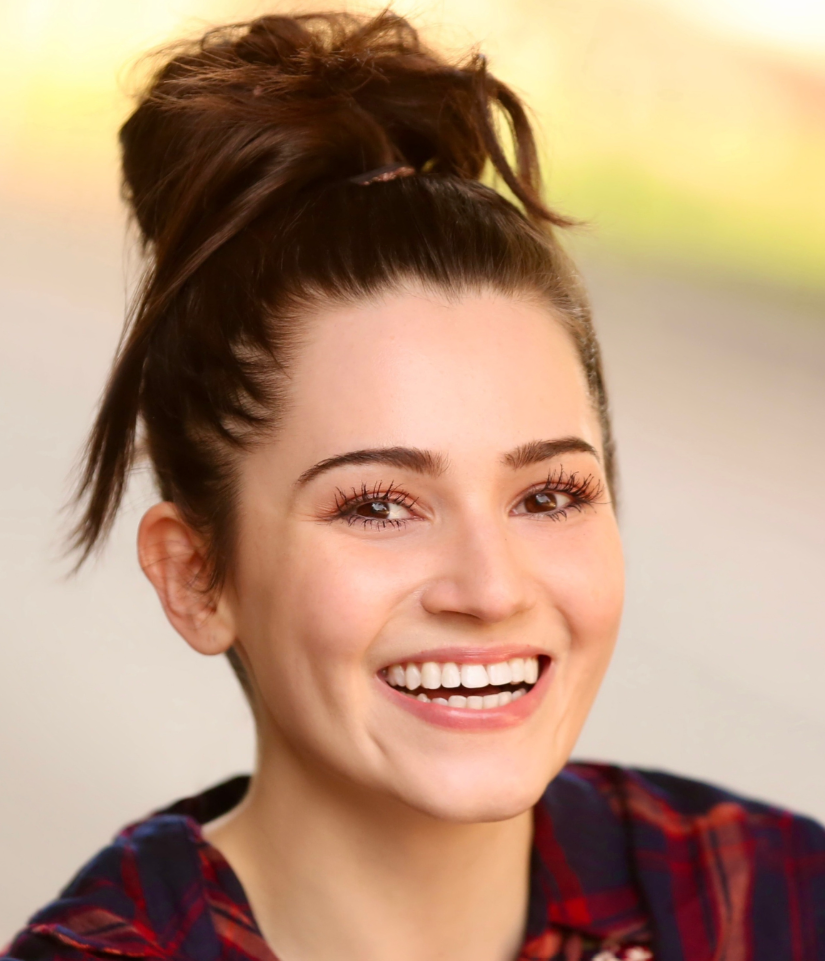 Grace is the creator, editor, and sole writer for Pixie Dust and Passports – a blog that's ALL about Disney! She's made it her life's mission to visit the Disney parks as much as possible and loves trying new snacks, grabbing the latest spirit jerseys, and rocking Loungefly bags. Oh, and she also holds a BA in History from UCL, which makes her a research and deep-dive enthusiast into all things Imagineering.