Have you been asking yourself "does Disney own Harry Potter"? If you've been looking to get the lowdown on rights, then keep reading for everything you need to know!
Disney owns so many production companies and film studios, and it's worth approximately $192 billion dollars as of 2022.
And over the years, they've managed to pick up Marvel, Lucasfilm (for Star Wars and Avatar!), and several other impressive franchises.
But does Disney own Harry Potter (AKA one of the largest franchises of all time)?
In short, they don't.
If you're wondering why they didn't manage to snag the Harry Potter franchise and why there's no Harry Potter World at Disney – keep reading.
I've rounded up everything you need to know to answer the burning question "does Disney own Harry Potter?".
From interesting facts about rights acquisitions to the building of the Wizarding World, this extensive guide has everything you could ever hope to know about Disney and Harry Potter!
Now let's get to it.
What Is Harry Potter?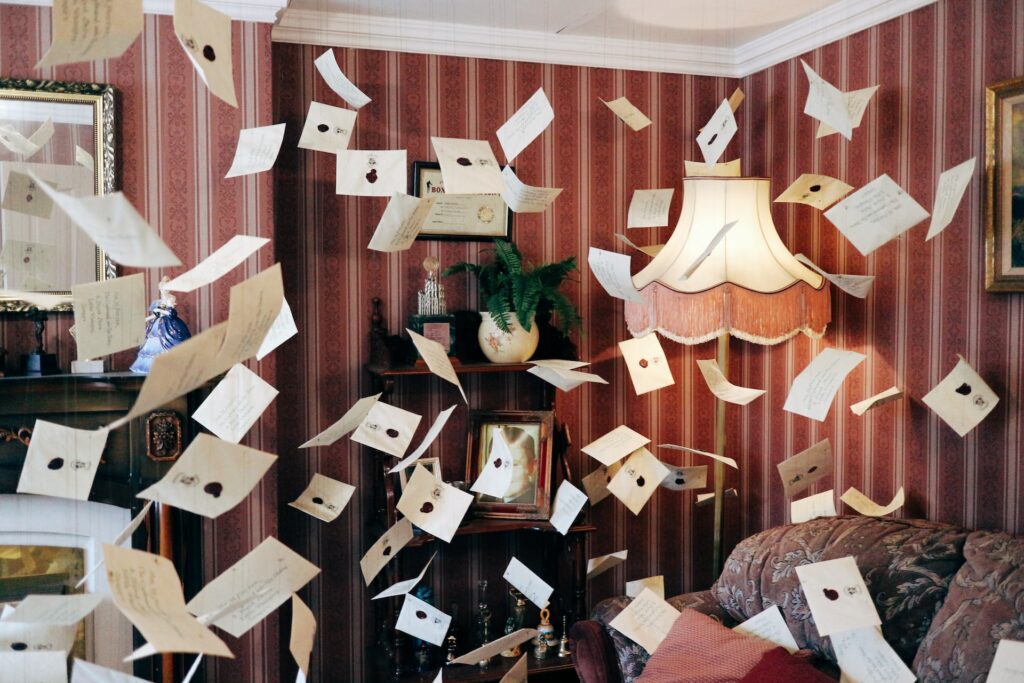 If you've somehow missed the boat on the Harry Potter franchise, then let me give you a quick rundown on what it is!
It's a series of wonderful books (and movies!) created by JK Rowling.
The series focuses on a magical child named Harry Potter who lost his parents during the First Wizarding War.
They died when he was just 1 and Dumbledore placed him in the not-so-capable hands of his aunt and uncle Petunia and Vernon.
Harry is treated poorly by his relatives and eventually receives a letter from the Hogwarts School of Witchcraft and Wizardry to attend in his first year.
And so the fun begins!
Across the 7 books and 8 successful movies, Harry Potter meets characters like Hermione Granger, Ron Weasley, Dumbledore, Severus Snape, and Rubeus Hagrid.
But don't forget other characters like the evil Lord Voldemort, Bellatrix Lestrange, and Lucius Malfoy who spice things up in a big way.
To date, the Harry Potter Franchise has made an absolutely eye-watering 25 BILLION US dollars since it first launched.
And that doesn't even include the impressive 405 million US dollars from the Fantastic Beasts movies.
So, it's obvious that it has major appeal across the globe.
Throw in the Universal theme park, the online world Pottermore, and the recently released Hogwarts Legacy game, and it's easy to see why it's incredibly popular.
Who Owns the Rights to Harry Potter?
In simple terms, Disney does not own the rights to Harry Potter.
Instead, it's split between different individuals and companies that are completely unrelated to Disney.
At the moment, Warner Bros. owns any movie rights to the Harry Potter franchise (as you can tell by that fun intro logo to each movie!).
JK Rowling owns the intellectual property rights to all books, movies, and everything in between (and this will probably never change).
When it comes to publishing rights, The Scholastic Company owns the rights in the USA and Bloomsbury Publishing in the UK.
And finally, Universal Studios owns the rights to the theme park, but they are licensed by Warner Bros.
Why Didn't Disney Get Harry Potter?
You might be wondering why Disney doesn't own Harry Potter. After all, it genuinely seems like the perfect fit for the corporation!
Well, they almost got the rights to Harry Potter when the publishing rights were first released back in 1997. They didn't want to purchase the rights at the time and the coveted spot went to The Scholastic Corporation.
And to make things even worse, there was almost a small section of Fantasyland dedicated to the franchise back in 2004.
This was when rights to a potential theme park were put up for auction.
Unfortunately, Disney saw the Harry Potter theme park as a much smaller venture than other places did.
Although they almost got the rights (and deliberations apparently lasted for over 16 months!), they eventually lost out.
What were Disney's initial plans for Harry Potter?
JK Rowling refused to offer the rights to Disney as they couldn't agree on the correct vision for the theme park.
In their initial plans for Disneyland, they suggested a Leaky Cauldron restaurant (with butterbeer!).
There would also be a small petting zoo that was inspired by Care of Magical Creatures and Hagrid's groundskeeping.
It doesn't help that Disney didn't want to give full creative control to Rowling during the process.
This was a mixture of budget concerns (what JK Rowling wanted was supposedly too pricey!) and the fact that Disney's ideas didn't fully capture the spirit of Harry Potter.
In short, they just didn't have the imagination to make it happen!
As a result, she went with Universal Studios' proposal which included several rides, restaurants, and an entire land dedicated to the franchise.
The plans for the park were announced in 2007, and the rest is history!
When it comes to the guest experience and the "coolness" of a Harry Potter theme park, we're glad that JK Rowling accepted the larger version that Universal suggested!
But there's also the argument that Warner Bros actually bought the rights to the movies only a single year after the first book was published.
So, you can say that they saw the full potential of the franchise before Disney could get a whiff!
Can Disney Buy Harry Potter?
There's no denying that Disney has serious purchasing power, but there's virtually no chance that Warner Bros, Universal, or JK Rowling would ever accept an offer.
Since the initial discussions about the theme parks, there's actually been no sign that Disney wishes to purchase the rights to Harry Potter.
How Did Universal Get Harry Potter?
Now that we've established why Disney didn't get Harry Potter, maybe you've been wondering how Universal did!
I briefly touched on this earlier, but let's dive a little deeper into the contract types, payments, and how Universal managed to score this coveted intellectual property.
Before I go any further, I'll say that Universal doesn't actually own the rights to Harry Potter. Instead, Warner Bros. Entertainment essentially licenses the rights to Universal across the world.
Out of the profits made, annual payments are given to JK Rowling and Warner Bros.
They don't get a percentage of door prices, but they do get a small number of ticket sales.
And the people that own the rights to Harry Potter earn royalty payments from literally everything sold under the Harry Potter IP.
That includes merch, photographs, butterbeer, and everything in between.
The one thing that's not included in the royalty payments are any takings from the Universal Express entry prices.
What Immersive Lands Can You Visit at Disney?
Although you won't be able to find anything Harry Potter-related at Disney, you will be able to explore other themed lands!
As you might have seen, Disney owns the Star Wars and Marvel franchises, which gives them tons of scope for interesting rides and themed lands.
You'll find Galaxy's Edge at both Disneyland and Disney World, while you'll find the exciting Avengers Campus at Disneyland Paris that opened in 2022.
It's possible that these themed lands are ways to "compete" with Universal and the fact that they have the Wizarding World. But it's also an interesting way to attract new guests who appreciate these franchises.
Buying the rights to the Star Wars franchise cost Disney a whopping $4 billion dollars in 2012, but I'd say that it's almost guaranteed to pay off over time.
It's taken a while to get off its feet, but Galaxy's Edge's new Starcruiser should bring in a significant amount of money for the parks.
It's expensive, but this 2-night adventure aboard the Halcyon galactic starcruiser is certainly an interesting guest experience.
Plus, they do own the rights to Avatar, which gave us the amazing Pandora area which opened in 2017.
Not only is it home to two impressive rides, but it's an extremely stunning section of Animal Kingdom which seriously boosted the overall look and appeal of the park.
Final Thoughts
FAQs
Does Disney own Warner Bros?
Disney doesn't own Warner Bros. as it's under the AT&T umbrella! However, the two studios do have a decent relationship. As a result, Disney currently has 9 different production studios of Warner Bros. under their ownership.
Does Disney own Fantastic Beasts?
Like the Harry Potter franchise, you'll find Fantastic Beasts under the Warner Bros. umbrella!
Why is Harry Potter so popular?
Harry Potter appeals to people for different reasons, but it's popular because it's escapist, is well-written, and is just so creative!
Where is the Harry Potter theme park?
The Harry Potter theme park is located in Universal Studios Florida and it covers two different lands at Island of Adventure and Universal Studios.
What did Harry Potter replace at Universal?
Before the Wizarding World was built, there was a ride called The Adventures of Curious George in the same area. It closed on September 6, 2013, and the Wizarding World opened in 2016.
How much does JK Rowling make from Harry Potter World?
It's impossible to say for certain, but JK Rowling receives decent royalties from the Wizarding World of Harry Potter plus what she gets from book sales and movie royalties.
What is JK Rowling's net worth?
At the moment, JK Rowling's net fortune lies at £820 million which is equivalent to around $1 billion USD. So, she's worth quite a lot!
Are Harry Potter movies on Disney Plus?
As Disney owns no rights to the Harry Potter franchise, you can't find them on Disney +. They're not on Netflix either but are on HBO Max, Amazon Prime (if you buy them!), or Peacock.
When did Warner Bros buy the rights to Harry Potter?
Warner Bros. bought the rights to Harry Potter in October 1998 which was just a year after the first book was published.
What else does Warner Bros own the rights to?
As well as Harry Potter, the company owns New Line Cinema, Castle Rock Entertainment, DC Studios, and the Warner Animation Group.
So, any films and franchises that fall under these umbrellas – they'll own the rights.
What companies does Disney own?
Disney owns several impressive companies, but the most prolific ones are:
Pixar Animation Studios
Marvel Entertainment LLC
Lucasfilm
ABC
Freeform
National Geographic
ESPN (well, 80% of it)
Lifetime (50%)
Disney Junior
Fusion TV
As they own over 200 different companies, it'd be impossible to list them all!
There you have it: the ultimate guide that answers the question "does Disney own Harry Potter?".
Are you surprised to learn that Disney doesn't own Harry Potter? Have you visited the Wizarding World at Universal Studios Florida? I'd love to hear about your experiences in the comments below!
Related Posts: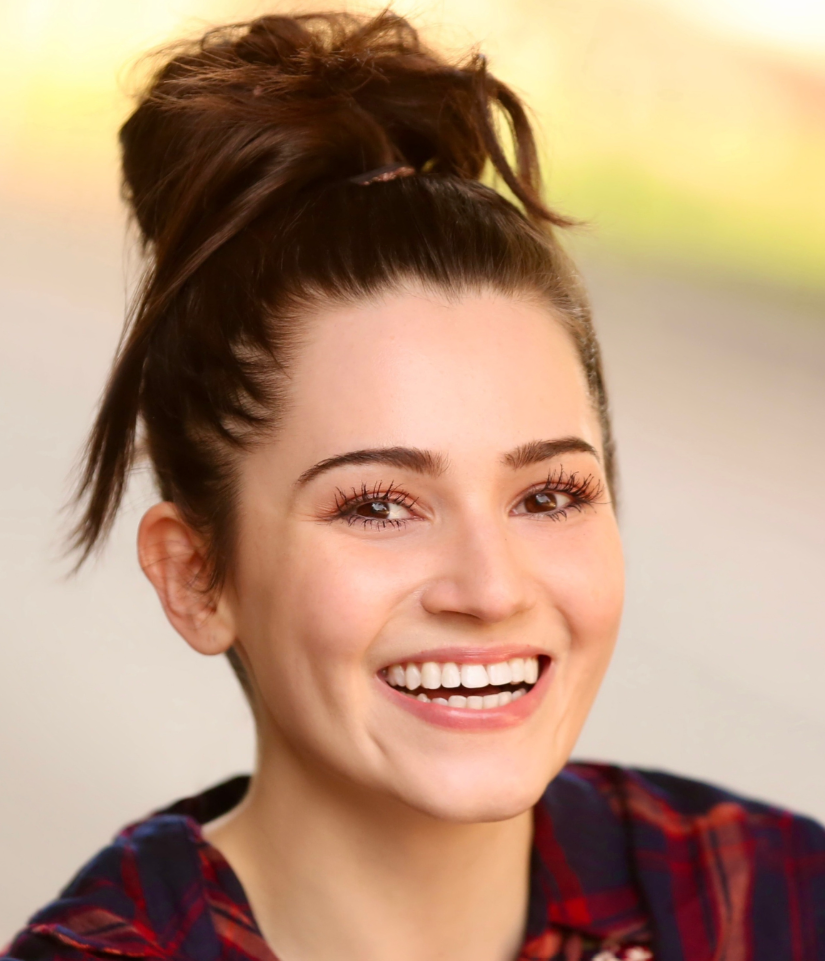 Grace is the creator, editor, and sole writer for Pixie Dust and Passports – a blog that's ALL about Disney! She's made it her life's mission to visit the Disney parks as much as possible and loves trying new snacks, grabbing the latest spirit jerseys, and rocking Loungefly bags. Oh, and she also holds a BA in History from UCL, which makes her a research and deep-dive enthusiast into all things Imagineering.