When you're booking a magical vacation with kids in tow, one of the first hurdles that you might face is figuring out the best age to go to Disneyland.
Sure, people will always offer advice about where to eat, which hotels are closest to the parks, and must-try rides, but the first thing you'll need to nail down is when to visit for the first time.
Although visiting Disney World will probably be more expensive, taking a trip to Disneyland isn't the cheapest vacation around.
As a result, you'll probably want to figure out how to stretch your cash as far as possible by figuring out the best age to go to Disneyland.
In my experience, I've found that parents have completely conflicting advice on the best age to go to Disneyland. A few will tell you to take advantage of the perks that come with taking babies and young toddlers.
Others will say that your trip will be a total waste if your kiddo can't remember meeting Mickey for the first time.
For this reason, I'd say the best age to go to Disneyland largely depends on whether you're planning a one-time-only adventure, or whether you'll be able to visit again in a few years.
But we'll get to that later – I promise!
What is the Best Age to Go to Disneyland?
In this section, I'll cover every age group from baby to adult. You should be able to decipher the best age to go to Disneyland based on your needs, whether you're a first-time visitor, and what you'd like to prioritize on your trip!
Should I Take My Baby to Disneyland?
I often get asked the question "should I take my baby to Disneyland", and this is where repeat visits usually come into play.
If it's the only time you ever plan on going, I'd say no. This is because they simply aren't going to remember much (if any!) of the trip and traveling with a baby makes things a lot more complex.
You'll have to think about carrying formula around (or finding a discreet place to pump or breastfeed!) and schedule time for breaks when they get grumpy.
Luckily, there are several baby changing tables and a dedicated Baby Care Center at Disneyland with highchairs and vending machines stocked with all the supplies you'll need for a comfortable day out.
But it's still something that can eat heavily into your park time, so if you're a massive Disney nerd this may disappoint you.
It's much easier to go to Disneyland with a baby if you're traveling in a large group, as you can create a tag team that allows the adults to head on thrill rides.
Otherwise, you'll be restricted to relaxed rides like Haunted Mansion and Pirates of the Caribbean which may frighten your baby and ruin the experience for other guests. They'll know that it can't be helped, but this is worth bearing in mind.
I guarantee that they'll have a better time once they recognize the characters properly, can head on most rides, and won't be sleeping for large portions of the trip!
The Best Age to Go to Disneyland: Toddlers and Preschoolers
Toddlers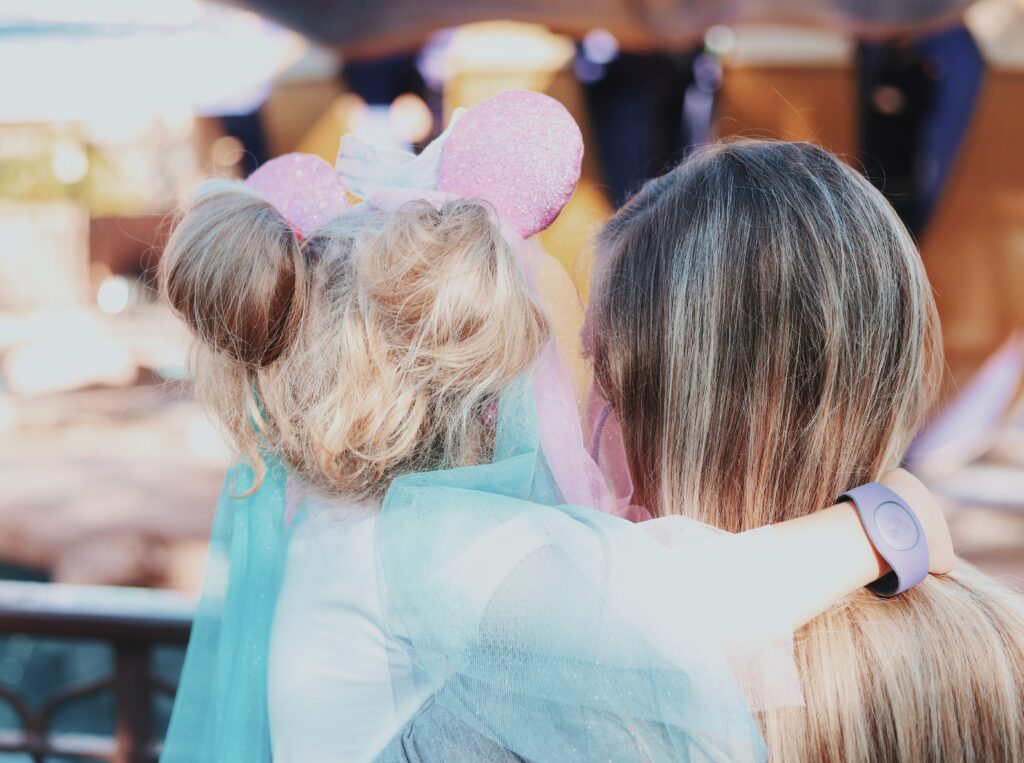 If you're wondering what the best age to go to Disneyland is, I wouldn't suggest bringing toddlers between 12 months and 3 years old.
Children this age will probably enjoy character meets and a few of the rides, but they'll struggle to cope with the long days and queue times without getting overtired.
Even the most patient toddlers will struggle with the long lines for popular Disneyland attractions, and things will quickly go from practically serene to tantrum-city quicker than you can imagine.
You might have some luck bribing them with snacks and juice boxes as they stand in line, but this will only get you so far if you're planning to spend all day in the parks.
Therefore, I recommend packing your stroller with easy-to-eat snacks – they're crucial for keeping the energy up and might get you some extra time in the parks before you're forced to head to your hotel for a midday nap.
This is also why I suggest booking one of the closest hotels to Disneyland if you're traveling with young children – it's a LIFESAVER when it comes to keeping your children relaxed and happy.
I will mention that many restaurants and hotels will allow your child to stay/eat free between these ages, so this can save you quite a bit of cash.
But I'd honestly say that's the only reason I'd give for this being the best age to go to Disneyland.
Pre-schoolers
If you're on the hunt for the best age to go to Disneyland and have preschoolers, you're in luck.
I find that kids between 3 and 6 will manage the queues and waiting around better than toddlers, and they're young enough to truly believe in the magic of character meets or autographs.
For this reason, I'd say that this was the best age to go to Disneyland if you're traveling with kids and aren't afraid to adjust your plans slightly if tantrums occur.
Kids this age will usually be tall enough to ride most rides at Disneyland, but you'll still have to spend most of your time bumming around Toon Town or Fantasyland.
As this is the age when kids are most interested in the characters, you'll also be forced to stop for every character meet you encounter. Although this is totally adorable, you may struggle to get on many rides as a result.
You've got to ask yourself whether you'll be happy for your child to lead the way during your trip. I'm a firm believer that there's plenty to love about Disneyland as an adult, so you need to prepare to let your agenda go a bit here.
I've always found that both the main Disneyland park and California Adventure are excellent for Preschool-age kids.
If you're wondering why, it's because you can easily spend a few hours checking out Tom Sawyer's Island, the Redwood Creek Challenge Trail, and the many stores and boutiques lining Main Street if they want a break from rides or characters.
Remember to always keep an eye on them as kids this age tend to wander off (which you probably know already!).
A quick note on gifts and souvenirs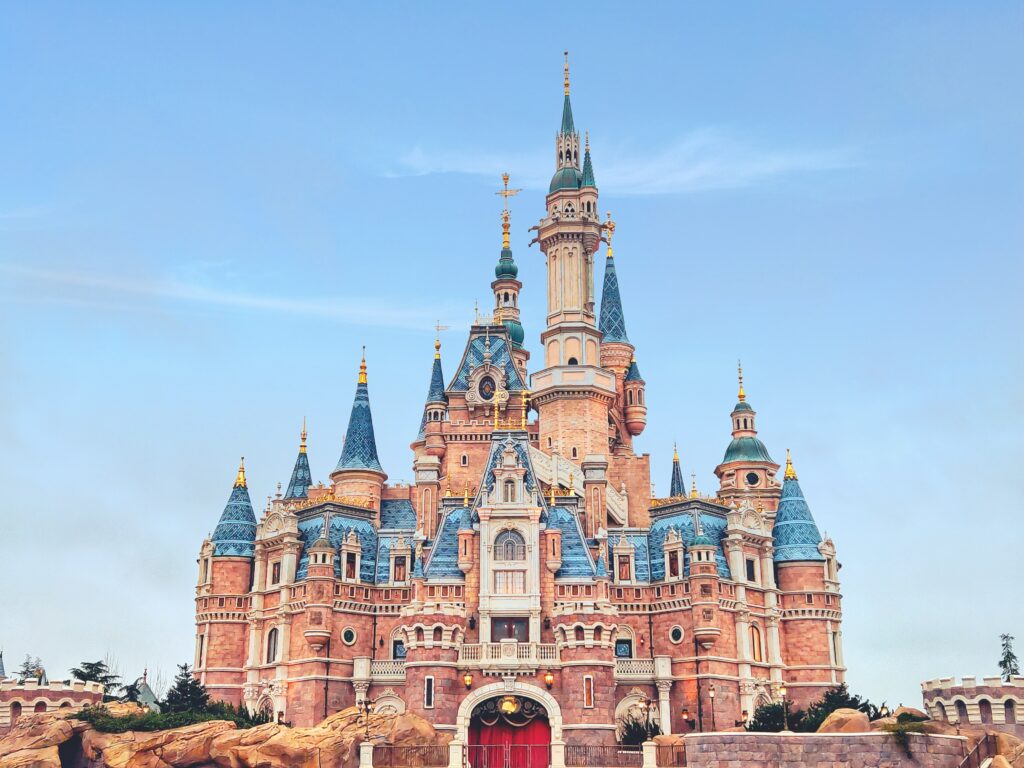 Before I move on in my quest to narrow down the best age to visit Disneyland, there is something I thought I'd mention.
It's called I-want-itis.
Okay, so it's not an official term, but kids this age will basically want anything that they can get their hands on.
Bubble wands? Absolutely. Tacky keychains? You bet. An enormous Stitch plushie? Yep.
If you're a parent who is trying to make kids understand the value of money, this can be extremely difficult. Seriously, it may quickly dissolve into tears OR one parent having to play good cop and the other bad cop.
This issue won't be enough to ruin your trip, but it's something to consider when you're trying to pin down the best age to go to Disneyland.
Visiting Disneyland with slightly older children and tweens
I couldn't write a guide on the best age to go to Disneyland without mentioning kids between 7 and 12!
This is widely considered the best age to go to Disneyland if you have children, as they'll be largely over the tantrum phases and be able to tackle the thrill rides without height restrictions getting in the way.
This may not be the case for kids on the younger end of this scale, but I find that it typically holds true.
As your kids will be happy to forgo Toon Town (as it's largely geared towards toddlers!), you can spend more time exploring the best parts of each park.
You can also probably skip rides like Dumbo which can have ridiculously long lines during peak periods. Oh, and kids this age are more likely to be excited about rope-dropping, which gives you the chance to get on big-ticket rides before the late risers get to the parks.
At this age, you can also start to introduce your kids to pin trading, have proper sit-down character meals (or fancy meals!), and avoid trying to decide which parent gets to ride Big Thunder Mountain and which one needs to wait with the kids.
Always the ultimate toss-up.
But there's one major reason I'd say this wasn't always the best age to go to Disneyland –the school holidays.
Why's that?
Well, unless you want to pull your kids out of school and face potential consequences related to unexplained or unauthorized absences, you'll be paying a premium to take your school-age kids to the parks.
If you're willing to deal with long lines and are happy to cover slightly less (or stay for longer), then you're bound to make some truly magical memories.
Teenagers at Disneyland: Will They Still Have Fun?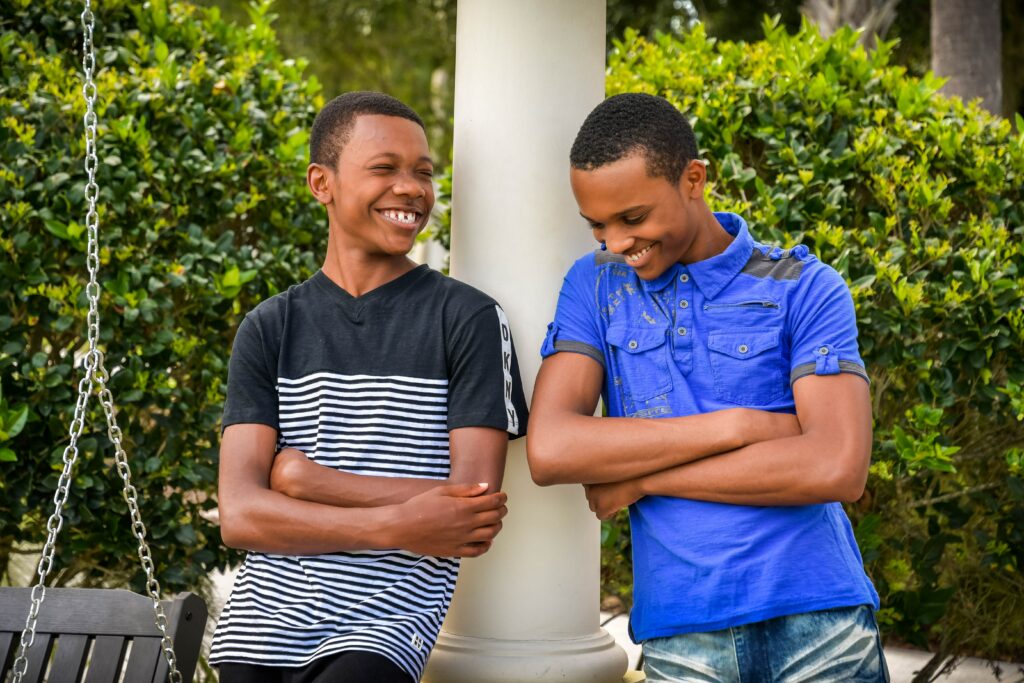 Your teenager may be a bit sulky if they're facing rope drops, but they're bound to have a good time nonetheless.
You'll be able to go on enormous rides like Guardians of the Galaxy: Mission Breakout and the Incredicoaster without worrying that there will be tears.
You can also get into crazy competitions with your teens on rides like Toy Story Midway Mania if you're looking to spice things up during your trip.
As teenagers will probably have at least watched the Star Wars movie, they will also be able to take advantage of the Galaxy's Edge area.
Although younger kids will still enjoy these areas, I often say that the best age to go to Disneyland is as a teen because you don't have adult responsibilities and can still borrow from the bank of mom and dad!
I also think that taking teenagers mellows your trip out a bit.
As you won't be constantly watching them like hawks, you can give them a bit of space and independence to explore. They're bound to appreciate the hands-off approach and you'll still get to make some incredible memories.
Visiting Disneyland as an Adult
Before I wrap up this piece on the best age to go to Disneyland, I thought I'd quickly cover visiting the parks as an adult.
I'd be lying if I said I wasn't slightly biased when it comes to this, as I consider myself a Disney Adult (as you may have guessed from this entire site!).
But I honestly think that most adults wanting to regain a bit of childish wonderment will appreciate visiting Disney post-18.
Not only will you have more of a budget to play with if you're traveling without kids, but you can enjoy all the alcohol you want, dine at the fancier restaurants, and get on the thrill rides with no issues.
Equally, you can go on a low-budget trip by staying further off-site and skipping character dining.
The world will be your oyster, as you only need to account for yourselves when creating an itinerary!
So, What Is the Best Age to Go to Disneyland?
The best age to go to Disneyland will always depend on what you'd like to get out of your trip.
If you're looking to ride thrill rides and be kid-free on occasion, then traveling with teens is an excellent choice.
If you'd prefer to witness the magic and wonder in your kids' eyes as they meet characters for the first time (and can comprehend what's going on!), then anywhere between 4 and 12 is ideal.
I'll quickly touch back on what I mentioned at the beginning of this post about the best age to go to Disneyland – is it a once-in-a-lifetime trip?
If you're annual pass holders or plan to visit a few times over the course of your lifetime, then it honestly doesn't matter. Just go with the flow and try your best to cover the parks while keeping your kiddos happy.
If it's the only time you'll be able to visit, you'll want to pick the "golden years" between 7 and 12. Your kids will be old enough to appreciate everything, and they should remember the trip forever.
Babies? They'll probably sleep through it!
What's the consensus?
Overall, when you choose to go will always depend on what's most important to you. If cash is tight, you'll want to take advantage of free dining offers and "kids stay free" guidelines for very young kids. If money is no object, I wouldn't worry about trying to pinch pennies with these deals.
There's one thing that I'm certain of though – every family is going to have a magical trip regardless of what age they're visiting.
There's no absolute best age to go to Disneyland as there's truly something wonderful at the parks for every age group.
I just hope that this article has given you an insight into what traveling with your children may be like at different stages. Now that you've got everything you need to know in hand, go and plan the trip of a lifetime!
Have you visited Disneyland with kids? Did you have an incredible trip as a pair (or group!) of Disney adults? I'd love to hear about your experiences in the comments below. Oh, and if you have any tips for handling youngsters at Disney, feel free to let me know!
If you're planning a trip to Disneyland, be sure to check out these related posts that will make your life way easier!