If you've been asking yourself "what does Butterbeer taste like?", then you're in the right place! Join me as I run through everything you need to know about Butterbeer that'll make your trip super delicious!
If you're planning a trip to Universal Studios in Florida, then you might be wondering what you can do there.
From the amazing rides (HELLO, Forbidden Journey!) to the incredible atmosphere, there's a lot here to love.
But what about the tasty snacks you'll be able to try along the way?
Now, the treats from Honeydukes are totally worth snaffling, but it's Butterbeer that's the real star of the show here.
Not only is it one of the most famous, book-related snacks you can pick up, but it's absolutely delicious.
And did I mention that Universal Orlando has sold over 20 million Butterbeers as of 2018? I mean, just imagine how large that number is now!
If you're wondering "what does Butterbeer taste like?" and can't figure out what type of drink to buy, I've got you.
I'll be running through everything from what to expect on first sip to whether you should grab hot or cold Butterbeer!
So, let's get to it.
What Is Butterbeer?
Simply put, Butterbeer is a delicious drink that was first mentioned in the Harry Potter series written by J.K. Rowling.
Come on, we all know it!
The drink is typically made with soda, sugar, heavy cream, butter, and a bit of rum.
This explains why Slughorn and Hermione were slightly tipsy in The Half Blood Prince!
In the books, the drink costs two silver sickles and is served in foaming tankards to anyone visiting the Three Broomsticks.
Or the Hog's Head Inn, of course!
If you visited the Leaky Cauldron, you'd get a drink that was made with butterscotch, sugar, and water.
But don't worry – if you're visiting The Wizarding World of Harry Potter, you'll be getting a non-alcoholic version with a foamy topping!
What Does Butterbeer Taste Like?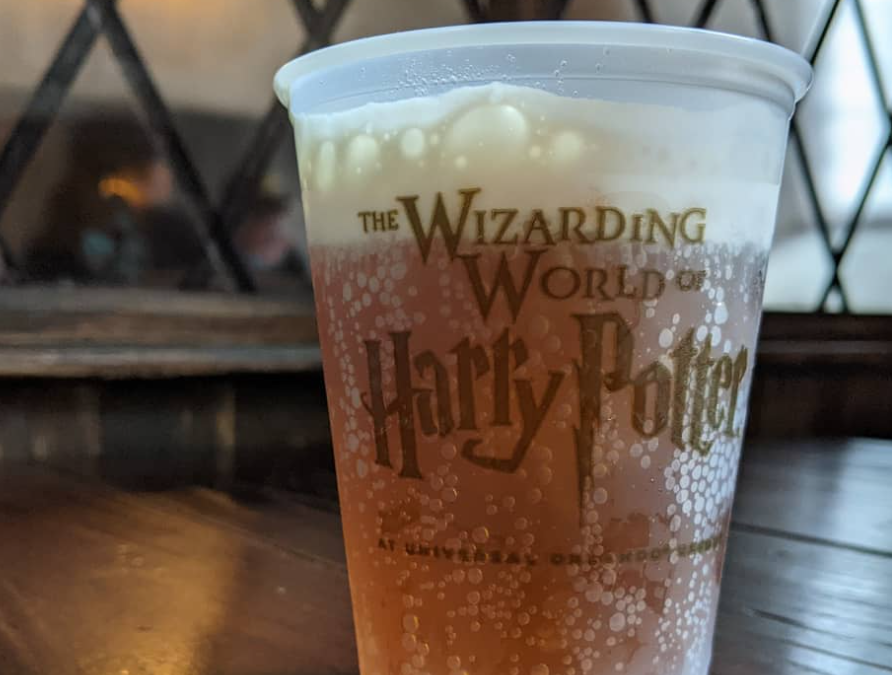 Butterbeer is sweet because it's absolutely loaded with cream soda and butterscotch syrup.
The butterscotch is the first thing that hits, but I'd say you also get a hit of sweetness with every sip.
I wouldn't say it's sickly, as the flavors are balanced and pleasant.
But I wouldn't say you'd enjoy it if you're not remotely into sweet drinks.
Think of it as a Starbucks Frappucino or an iced coffee (without the coffee!) that's had a few extra squirts of syrup.
It's relatively thick too, which makes it taste more satisfying than something like a regular soda or lemonade.
If you're making it and home and are adding a hint of run, then you'll taste the alcohol (obviously!).
How Is Butterbeer Described in Harry Potter?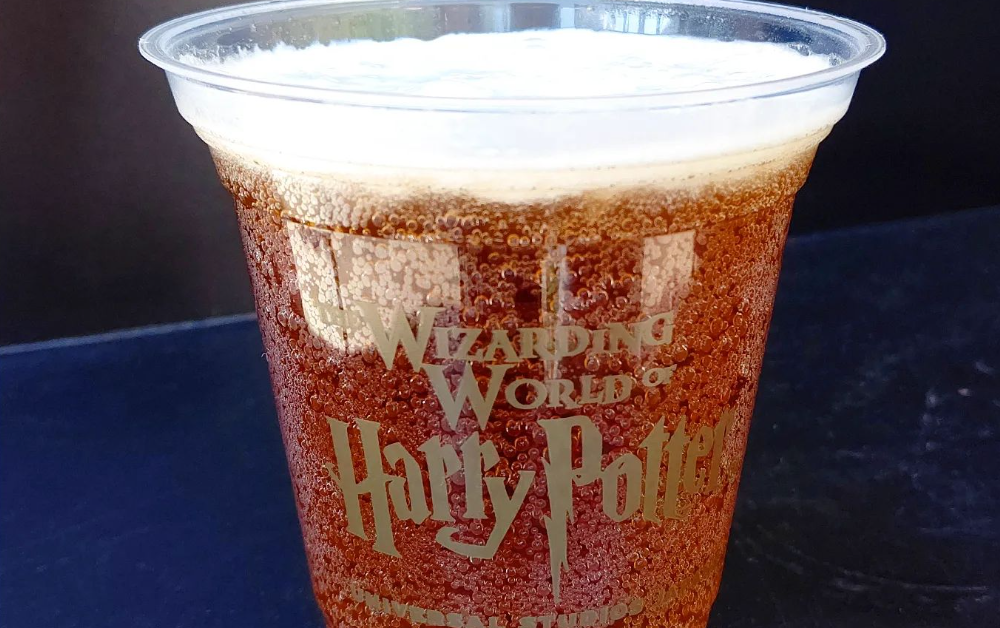 In the books, Butterbeer is described as "a little bit like less-sickly butterscotch".
It's not the most descriptive thing in the world, but it gives you a decent idea of what you'd expect from a sip!
You first hear about Butterbeer in The Prisoner of Azkaban (AKA: Book 3), and it's served in hot mugs or cold in a bottle.
Although it might be confusing as students drink it, it DOES contain a bit of alcohol in the books.
It's not much (don't worry!), but it can certainly hit you if you were drinking it by the pint.
If you're drinking it at Universal, expect a fizzier and caramel-like flavor!
The Different Types of Butterbeer You Can Buy
Cold Butterbeer
Okay, cold Butterbeer is the ultimate drink that's just like what you'd grab if you were IN the Harry Potter books.
It's sweet, fizzy, and is topped with a glorious cream froth.
It tastes more or less like an elevated cream soda and it's the perfect way to cool down in the sometimes-brutal Florida heat.
If you can, I'd buy this one in a souvenir glass (especially if you're having it for the first time).
It'll give you the chance to take a few amazing shots around Diagon Alley while holding your glorious drink.
Where to grab it: You'll find this variation of Butterbeer at any of the outdoor carts, the Hog's Head, or The Three Broomsticks.
Hot Butterbeer
I always think that hot Butterbeer isn't for everyone, but I personally LOVE IT.
It's comforting when it's slightly cooler, and I honestly think it tastes a bit like hot chocolate or a cinnamon drink.
Okay, it doesn't contain cinnamon and is still fully laced with that good ol' butterscotch.
But the foamy topping melts perfectly into the Butterbeer, which gives it a delectable creamy flavor that's oh-so-comforting.
I get that Orlando doesn't get overly cold, but there are certainly chillier days in January that will make this drink a must-try.
Where to grab it: The Hopping Pot, The Leaky Cauldron, The Hog's Head, and The Three Broomsticks. It's not quite as prevalent as the colder variations of Butterbeer, but you should have no trouble getting it!
Frozen Butterbeer
I'm a total sucker for frozen Butterbeer as it's basically the most refreshing drink you can get at the Wizarding World.
It tastes just like cold Butterbeer, but it's essentially a slushy (and who doesn't LOVE that?).
It's super fresh on a hot day, and you can get it served in a takeaway cup or a souvenir tankard.
I find it's slightly easier to cart the frozen ones around in the disposable cup, but it's up to you!
Where to grab it: You'll find this drink at The Leaky Cauldron, The Hopping Pot, or the Fountain of Fair Fortune. You'll also be able to get it at any of the Butterbeer carts, The Three Broomsticks, or the Hog's Head. In short, you can grab this one virtually anywhere!
Butterbeer Potted Cream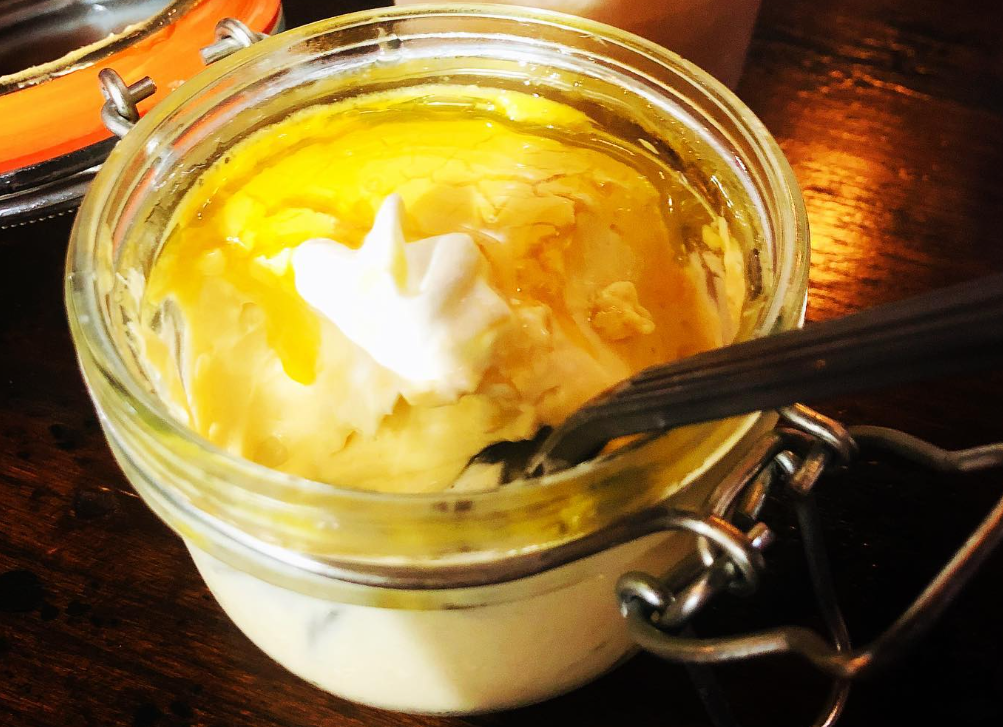 Fancy a more unique treat while you're in the Wizarding World of Harry Potter?
Well, why not buy a small Butterbeer Potted Cream?
I thought it was clotted cream when I first looked at it, but it's actually a creamy and almost mousse-like treat that tastes sweet and buttery.
I'd say it tastes like fresh whipped cream, but it has more of a pudding-y texture. It's tricky to describe, but I hope you get the idea!
Where to grab it: You can get this variation on Butterbeer at The Leaky Cauldron or The Three Broomsticks. It's not as readily available, so keep an eye out!
Butterbeer Ice Cream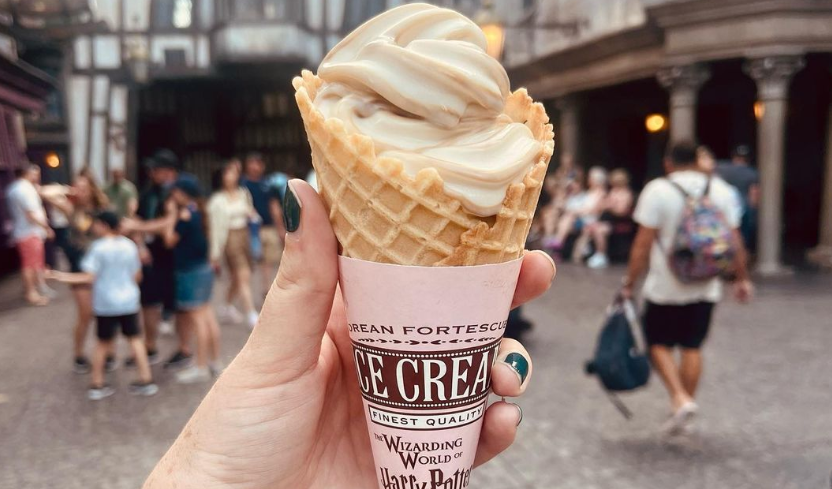 If you're a huge fan of ice cream (like me, it's virtually a food group these days), you might want to try this.
The ice cream comes in a regular and soft serve style, and I often dunk it into a cold Butterbeer for a makeshift float.
It's not for everyone, but it's certainly indulgent.
I wouldn't say it tastes exactly like the Butterbeer drinks as it has a slightly more vanilla-like flavor (laced with caramel!).
But the butterscotch swirl is glorious and tastes even better if you have it in a cone.
Where to grab it: You can get your Butterbeer ice cream at the Hopping Pot or the Three Broomsticks. Otherwise, you'll want to head over to Florean Fortescue's Ice Cream Parlour.
Butterbeer Fudge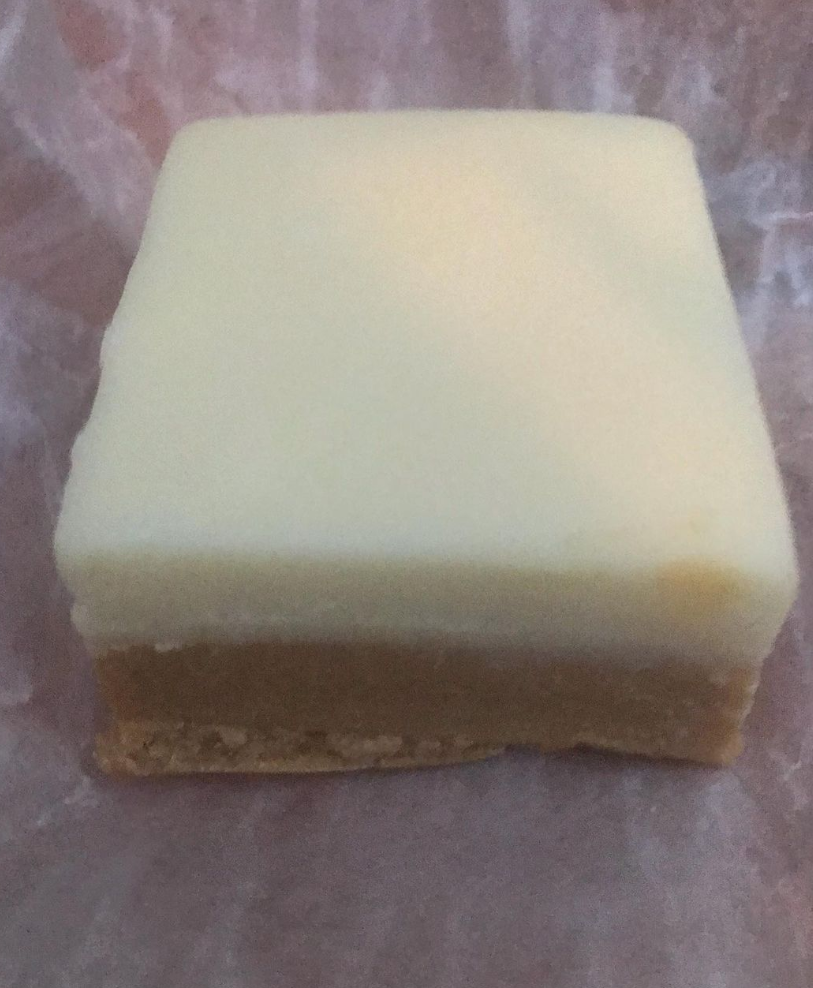 If you want something that you can eat and enjoy on the go, then I recommend grabbing a portion of Butterbeer Fudge.
It's absolutely delightful and tastes incredibly rich and indulgent.
I'd say it tastes similar to classic fudge (if you're familiar with it!) and it contains butterscotch and bits of shortbread.
So, there's plenty of texture going on.
Although a portion isn't enormous, it's quite dense and filling (meaning you can share it between a couple of people!).
Where to grab it: You can pick this up from Honeydukes or the Sugarplum's Sweet Shop!
Is Butterbeer Vegan?
The classic Butterbeer contains dairy.
BUT you can grab a fully vegan version in the parks as of March 2023!
The creaminess of the original topping is recreated using plant-based ingredients, and it's just as delicious as the regular version.
Where Do You Buy Butterbeer?
You'll find Butterbeer at the Wizarding World of Harry Potter at Universal's Island of Adventure Park.
You can either grab it at Hogsmeade at the Three Broomsticks, the Hog's Head Pub, the Snowman Butterbeer Cart, or the general Butterbeer Cart.
If you can't get it there, head to the Fountain Fair of Fortune and the Hopping Pot!
It's quite a prevalent snack/beverage at Universal Studios, so you can grab it at a few locations!
If you don't want to get it at the parks (or can't!), you can order it online or make it yourself.
It won't be exactly what you'd buy in the parks, but it'll be pretty darn close.
In terms of the stores themselves, you'll find Butterbeer at:
Diagon Alley:
The Leaky Cauldron
The Fountain of Fair Fortune
The Hopping Pot
Hogsmeade:
The Three Broomsticks
The Hog's Head
Around the park:
FAQs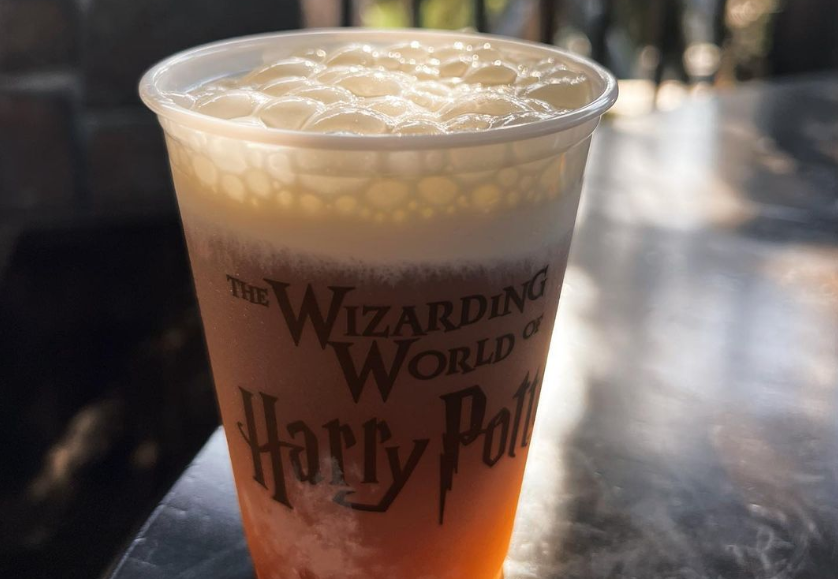 When is the best time to buy a Butterbeer at Universal?
As Butterbeer is uber-popular at Universal, you'll want to try and time that snack craving just right.
If you can face Butterbeer early in the morning, I recommend heading to a stand right as the park opens.
Even better, try and get here during early admission as there genuinely won't be that many people in line.
Otherwise, I just suggest trying to avoid going around peak meal times or when it's particularly hot!
How alcoholic is butterbeer?
In the books, it contains a dash of rum and is relatively alcoholic.
If you're grabbing it at the parks, it's completely alcohol-free and is loaded with soda and cream!
Is Butterbeer just a Harry Potter thing?
You might find some copycat recipes bopping around on the internet for Butterbeer, but it IS a Harry Potter thing.
I wouldn't go as far as to say that it's been covered with copyright, but it's certainly something that's deeply connected with Harry Potter.
So, take from that what you will.
What flavor is butterbeer from Harry Potter?
In the Harry Potter books, there's only one kind of Butterbeer that you can buy. And that's the OG version that's made with butterscotch, sugar, and water!
Is Butterbeer supposed to be hot or cold?
The original Butterbeer is supposed to be served cold like a classic beer or a soda.
But at Universal, you can buy everything from a warm butterbeer to a fudgy delight!
Either way, you should expect plenty of froth.
How much is Butterbeer at Universal Studios?
If you want to buy Butterbeer, you can expect to pay $7.99 for a disposable cup or $13.49 for a fancy souvenir cup.
I recommend getting the souvenir cup if you're visiting for the first time – trust me, it's worth it!
The ice cream is slightly cheaper and will set you back $5.99. The potted cream is $5.79 and the fudge is the cheapest option at $4.95.
Can you get Butterbeer at CityWalk Orlando 2023?
Unfortunately, you'll have to head inside the Wizarding World to try Butterbeer – sorry!
There you have it: the ultimate guide that should help you figure out "what does Butterbeer taste like?".
Do you have any other questions about grabbing Butterbeer at Universal? If so, I'd be happy to answer them!
If you loved this article, why not check out a few others while you're here?
Related Posts: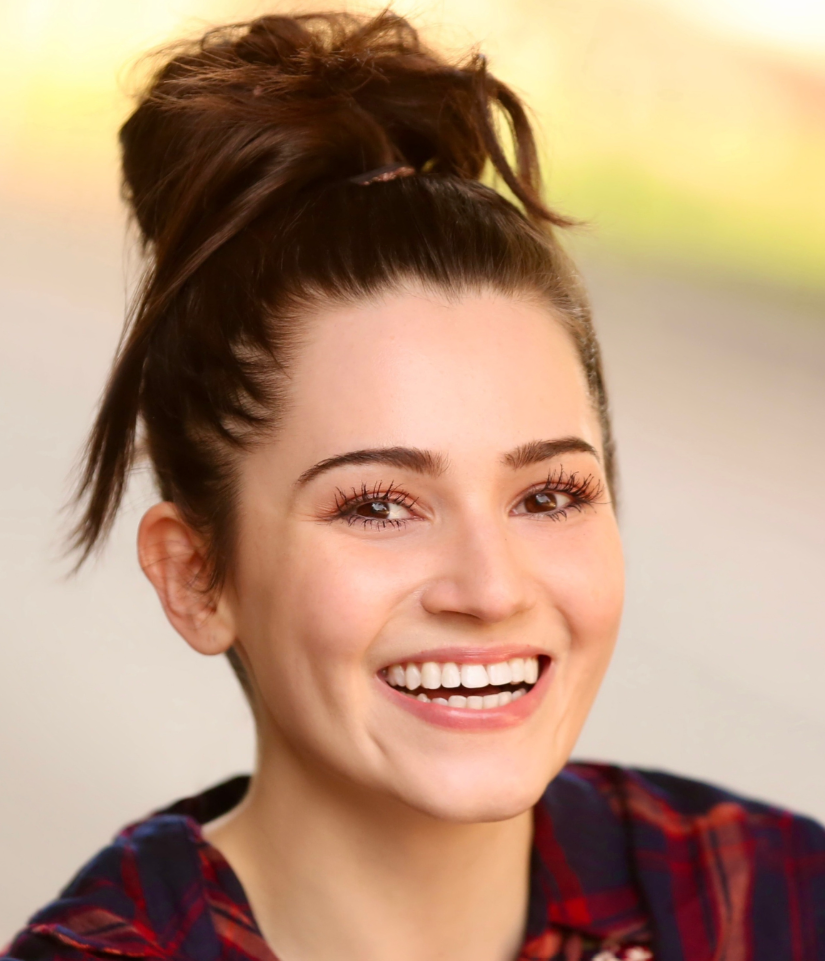 Grace is the creator, editor, and sole writer for Pixie Dust and Passports – a blog that's ALL about Disney! She's made it her life's mission to visit the Disney parks as much as possible and loves trying new snacks, grabbing the latest spirit jerseys, and rocking Loungefly bags. Oh, and she also holds a BA in History from UCL, which makes her a research and deep-dive enthusiast into all things Imagineering.