Are you on the hunt for a few fun facts about Goofy? Join me as I fill you in on everything you need to know about the one and only Goof!
I'll be the first to admit that I'm a major Goofy fan.
From his happy-go-lucky attitude to his famous catchphrases and clumsiness, there's a lot to love about The Goof.
But if you're not satisfied with knowing about him on a surface level, you might be looking for a few facts about Goofy.
And that's where I come in!
I've rounded up my all-time favorite facts about Goofy that'll make you laugh, smile, and realize just how popular this character is.
Now let's dive right in and uncover everything there is to know about one part of the Sensational Six!
Fun Facts About Goofy That You'll Love!
1: How tall is Goofy?
It's bizarre and you might be surprised, but Goofy is only 4 feet tall according to animators!
But if you consider the fact that he's a dog, this might not seem quite as weird. In fact, standing at 4 feet tall is rather big for a dog!
As well as being tall, Goofy is also gangly and lean, which adds to his perceived size.
2: How old is Goofy?
Goofy isn't much younger than Mickey Mouse, and he's around 89 as of 2023!
3: What is Goofy's Birthday?
Goofy was "born" on May 25, 1932 as that's when he first appeared as Dippy Dawg in Mickey's Revue!
This small short was approximately 7 minutes long and was fully in black and white (unsurprising, given its release date!).
He's seen alongside Mickey, Minnie, Clarabelle Cow (one of his love interests!) and Horace Horsecollar.
His character design is relatively similar, but the animation is significantly choppier than you'd see in later years!
Although he wasn't seen as Goofy until Orphan's Benefit which was two years later, I wouldn't say it counted as his birthday.
4: What species is Goofy?
Okay, there's been tons of debate over whether Goofy is a cow or a dog. But I'm here to set the record straight and say he's a DOG.
He has a few cow-like features, but most of his behavior, attitude, and animation shows that he's a dog.
To confirm this, Bill Farmer (one of Goofy's voice actors!) told Yahoo! Entertainment:
"Goofy seems to be in the canine family in the same way that a wolf is not a dog, but they also are in the canine family. I think Canis Goofus is the technical Latin term for what Goofy is. He's just Goofy."
5: Goofy was the official mascot for the French Olympic Team back in the 1980s
The French have always been partial to a bit of the Goof, and he was actually a mascot for the French Olympic Team!
It probably wouldn't fly these days, but he appeared in several in several shorts called Superstar Goofy.
In these, he showed that he could ski, play baseball and football, and even tumble with the best of them!
As a result, he was made the French team's official mascot in the 1980s!
6: Goofy's original name was Dippy Dawg
I briefly touched on this, but before Goofy was called "Goofy", he was actually named Dippy Dawg!
The name was changed to Goofy in Orphan's Benefit in 1934 (and his full name was Gorge Geef!).
Just so you know, this was his seventh appearance in the Mickey Mouse Universe.
In case you were curious, the original concept for Goofy was created by Art Babbit – and from here, the Goof was born!
Oh, and the concept art? It was created by someone called Frank Webb!
Goofy also underwent a pretty major redesign during the 1940's and 50's' where he was aged down and made far taller.' where he was aged down and made far taller.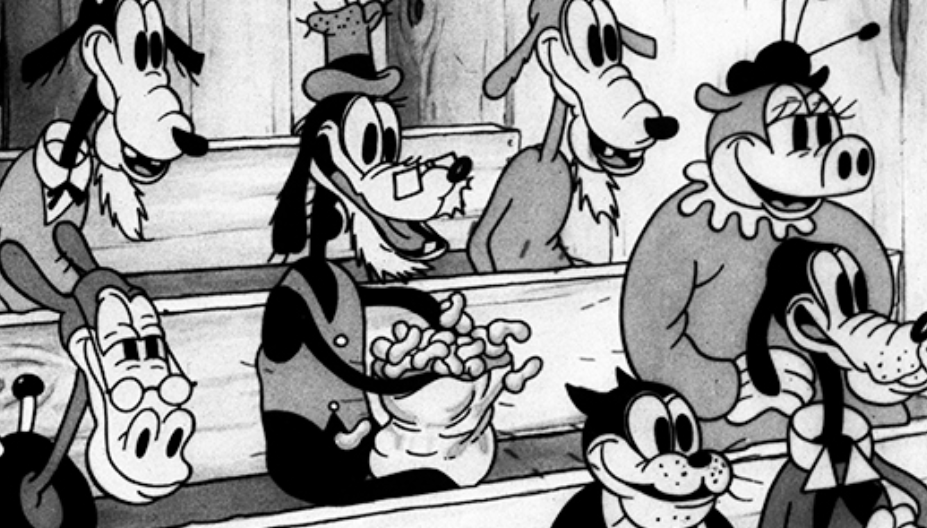 8: Goofy's voice actor was originally Pinto Colvig, but many other people have voiced him other the years
Goofy's very first voice actor was Pinto Colvig. But he's also been played by Hal Smith, Will Ryan, and Tony Hope!
These days, the Goof is voiced by the famous voice actor Bill Farmer who has played Goofy in over 60 different titles.
In fact, Farmer has been voicing Goofy since 1987 (which is seriously impressive!).
9: Goofy's father is called Amos Goof and his mother is called Mother Goof (creative, right?)
Although he's sometimes called Hunter Goof, Goofy's dad's most famous name is Amos Goof.
He's appeared in Island in the Sky and Goofy's Last Stand which was released back in 1958.
He looks relatively similar to Goofy, but is older, slightly darker, and is often wears a thatched green hat!
If you can't get enough of Goofy's family, why not find out more about his cousin Arizona Goof and his nephew Gilbert Goof?
10: Goofy has an incredible 18 ½ shoe size
I'm not joking when I say that this is one of my all-time favorite facts about Goofy.
Yep – you read that right, Goofy's feet are absolutely huge.
This was officially confirmed by Goofy's animators, and it might explain why Goofy is so prone to clumsiness.
Realistically, who wouldn't be clumsy with feet that large (and he's usually wearing clumpy shoes too!).
11: Goofy has a son called Max Goof
If you've watched A Goofy Movie, then you'll know that Goofy has a son called Max!
Now, Max looks quite different to Goofy and he first appeared in his modern design in 1992 in Goof Troop.
However, he actually burst onto the scene in the 1951 short Fathers Are People where he was named Goofy Jr.
Oh, and you'll also spot him in A Goofy Movie and A Very Goofy Movie if you can't get enough of this playful teenager!
12: Goofy has a wife called Mrs. Geef!
Mrs. Geef isn't overly well-known, but she's the late mother of Max Goof and was voiced by June Foray.
We don't see much of this character in any movie as her face is firmly hidden from view.
But we can see that she has red hair, is relatively slim, and has fair skin with whiskers!
You'll spot her in Cold War for the very first time if you're curious to chart her appearances from the very beginning!
13: Goofy is well-known for his incredible holler
We all know that Goofy makes some weird and wonderful sounds – and his most famous one is the iconic holler!
Not only does he say "gawrsh" a lot, but he also says "ah-hyuck" (it sounds like a laugh!) and even hoots "hoo hoo hoo!".
Goofy's holler is inspired by the Swiss yodeler Hannes Schroll who first recorded his yodel for The Art of Skiing!
The more you know, right?
14: Goofy has appeared in several full-length animated movies (and nailed it!)
Okay, so we've established that Goofy has appeared in A Goofy Movie and A Very Goofy Movie (both full-length films!).
But did you know that he's actually starred in several full-length animated features?
Oh, and don't forget about the iconic Mickey Mouse Club and The Mouse Factory which are on television!
If you want to catch Goofy in something from the 1980s, why not watch the charming Mickey's Christmas Carol?
It's home to some of my all-time favorite Disney Christmas quotes, so it's definitely worth a look!
15: Goofy has appeared in several cartoon shorts over the years, including his first one in 1942 called How to Swim!
It's almost impossible to count exactly how many cartoon shorts Goofy has been in, but the very first one was called How to Swim!
Well, if we're not counting Mickey's Revue, of course.
As it stands, Goofy has been in 49 shorts that are directly focused on him.
But he's been featured in several others with the likes of Mickey, Minnie, Daisy, Donald, and Pluto!
16: If you want to visit Goofy's house, you can head over to Mickey's Toon Town at Disneyland! At Disney World, it's the Barnstormer.
Mickey's Toon Town is the best place to go to meet Goofy at Disneyland.
But if you want to actually go on a ride with Goofy, you'll want to check out The Barnstormer!
It's a family-friendly coaster than stars The Great Goofini.
Essentially, you'll head on a homemade stunt plane (AKA: your coaster carriage!) as you ride through a Storybook Circus!
17: He's Walt Disney's favorite character!
You might think that Mickey would be Walt's favorite character – but it's actually Goofy!
Walt certainly has a soft spot for the world's most famous mouse, but he used to adore Goofy's clumsiness and slapstick comedy.
And honestly, I can't argue with that as he's just that loveable.
18: Goofy has been nominated for two Oscars (well, his films were!).
These were How to Play Football released in 1944 and Aquamania released in 1961!
19: Goofy was originally the mascot for River Country when it first opened
We know that Goofy was the mascot for the French Olympic Team at this point.
But did you know that he was also the official mascot for River Country waterpark when it first opened?
Although it's now one of Disney World's abandoned attractions, Goof was at the helm of this successful park for several years.
Hey, it only makes sense with his excellent sporting talent and ability to have fun!
20: Goofy got his own series when he was in the Goof Troop in the 1990s.
Although the Goof Troop didn't run for very long (it was only on between 1992 and 1993!), it was a great way to catch Goofy.
It starred Goofy and his son Max and essentially covered Goofy as a father figure.
Whether he was fixing up a house or just bonding with his son, the 65 episodes are well worth watching!
21: If you want to play Goofy in the parks, you'll need to be pretty tall.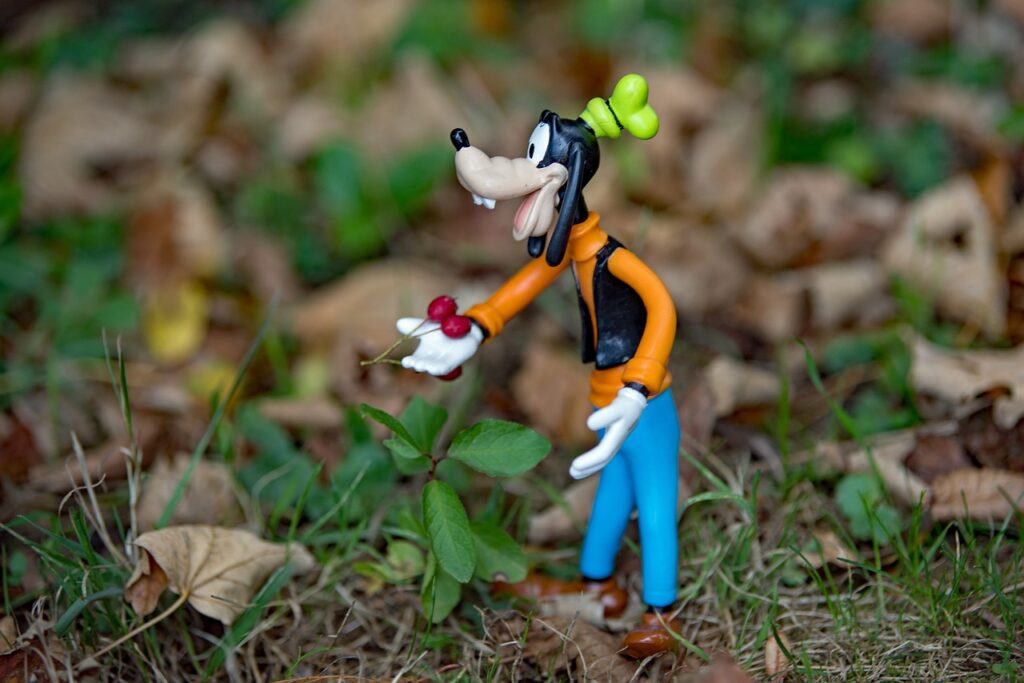 If you're planning to play Goofy in the parks, you'll need to be very conscious of the height requirements to Disney characters.
At minimum, you'll need to be 6-foot tall to play The Goof.
So, bear that in mind!
22: Goofy has been described as clumsy, but overall, he's fun-loving and happy-go-lucky!
23: Goofy has made cameos in several famous Disney movies!
I'm always down for a good cameo, and The Goof is ALL OVER IT.
Not only has he appeared in Saving Mr. Banks, Who Framed Roger Rabbit, and The Little Mermaid, but you'll even spot him in Aladdin!
Now that's one talented dog.
23: Goofy first appeared without Mickey Mouse in 1938!
It was in a feature with Goofy and Donald called Polar Trappers!
There you have it: the facts about Goofy that'll make you realize that there's more to this dog than first meets the eye!
Have any of these facts about Goofy surprised you? Do you have any of your own that you'd like to share? I'd love to hear your thoughts in the comments below!
Related Posts: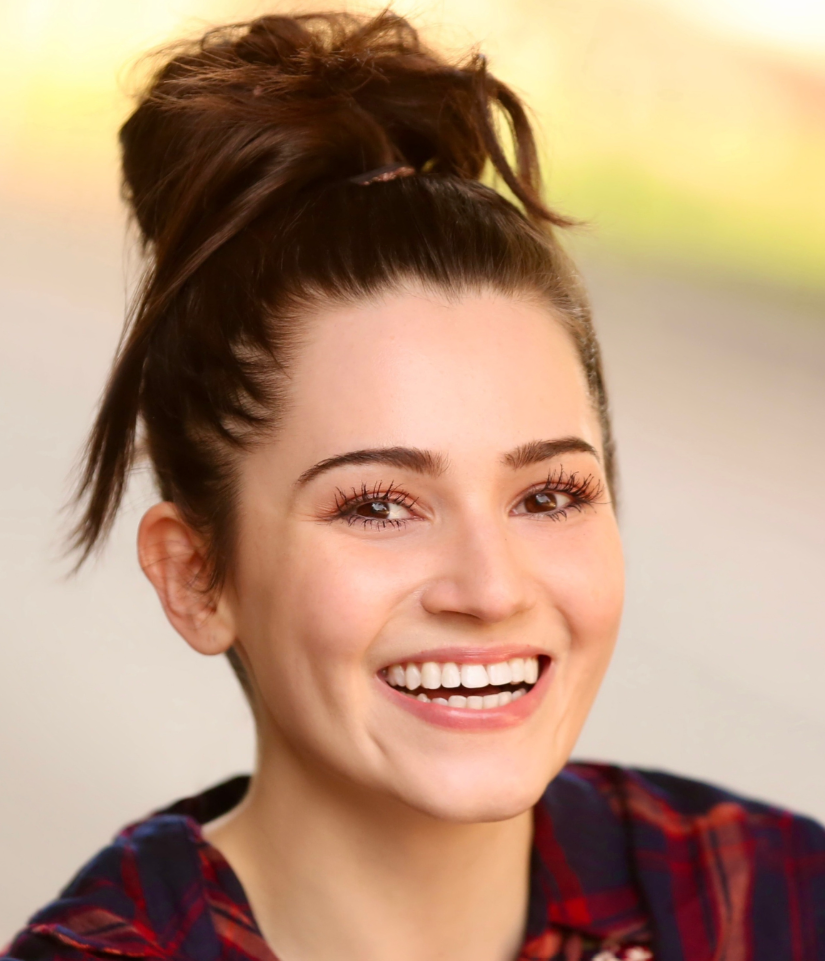 Grace is the creator, editor, and sole writer for Pixie Dust and Passports – a blog that's ALL about Disney! She's made it her life's mission to visit the Disney parks as much as possible and loves trying new snacks, grabbing the latest spirit jerseys, and rocking Loungefly bags. Oh, and she also holds a BA in History from UCL, which makes her a research and deep-dive enthusiast into all things Imagineering.