Are you looking for a guide to the best Animal Kingdom rides for toddlers? If so, you've come to the right place!
With its fun music, exciting shows, and amazing rides, Animal Kingdom is a top-tier Disney park that people of all ages will love.
I've always appreciated the thrill rides at Animal Kingdom, but you might be on the hunt for the best Animal Kingdom rides for toddlers without pesky height restrictions!
It's worth noting that Animal Kingdom is a Disney park that relies heavily on theming.
So, there are fewer rides, more shows, and tons of open space to explore.
This means it's quite a relaxed place to walk around with toddlers and has plenty of low-key activities for little ones.
Whether you're looking for the best Animal Kingdom rides for toddlers or simply want a few top tips that'll keep them happy, I've got you.
From the most colorful and vibrant shows to hidden playlands and walking trails, this article has got it all!
Now let's explore Disney's Animal Kingdom!
The Best Animal Kingdom Rides for Toddlers
Kilimanjaro Safaris
Kilimanjaro Safaris is one of the best rides for toddlers at Animal Kingdom.
It's relatively slow, has no unpleasant spooks, has no height restrictions, and allows kids to get up close and personal with adorable animals.
And to make things even easier, this is a ride that allows you to take your stroller through the queue line!
You'll be able to drop it with a Cast Member halfway around, but it saves little ones from getting tired legs and becoming moody.
The concept of this ride is simple. You ride through the "jungles of Africa" in an open-top vehicle while you spot giraffes, lions, hippos, hyenas, and a host of other wildlife.
The animals are free-roaming, which means you'll be able to catch them in their natural habitat (well, as close as you'll get at Disney!).
Don't worry though, the vehicles and staff keep guests extremely safe throughout the journey.
If your toddlers are tiny, it's probably best to have them sitting on your lap so they can see better on your row.
Top Tip
I always recommend hitting this ride as early as possible.
This is because the animals tend to be more active during the day and your toddler will be more bright-eyed than in the afternoons and evenings.
Na'vi River Journey
Na'vi River Journey is the next spot on my list of the best Animal Kingdom rides for toddlers – and it's a total doozy!
This is among the best rides in Animal Kingdom period, and it boasts one of the finest animatronics in any Disney park.
You'll find this incredible rainforest ride in the Pandora area of the park and it lasts around 5 minutes in total.
The queue times can be quite high at times, but it's usually worth the wait.
It's a fabulous ride for toddlers as it's colorful, calming, and has no height requirements for little ones.
They probably won't understand much of what's going on (it's unlikely they've seen Avatar!), but they'll adore the bioluminescence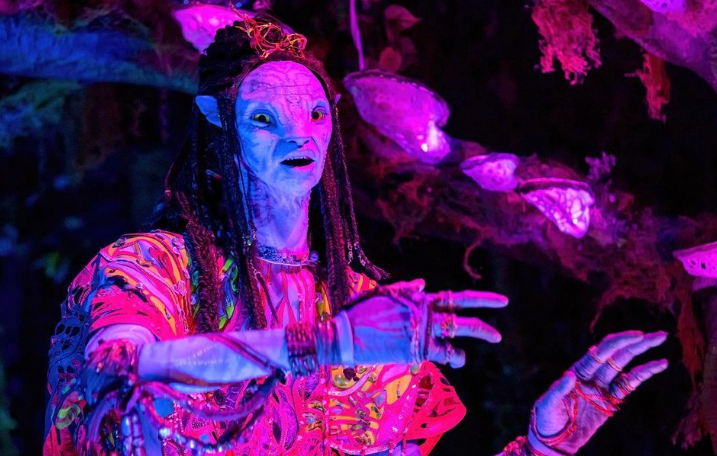 Top Tip
It's a good idea to use Rider Swap for Na'vi River Journey as it means you can switch out a parent and avoid queueing twice.
If you're planning to head on both, ride this after Avatar Flight of Passage as the queues for that ride are crazy.
TriceraTop Spin
TriceraTop Spin is very similar to some of the best rides in Magic Kingdom for Toddlers and it typically has a short wait time.
I'm not sure why it's not as popular as other attractions in the park, but kiddos love soaring into the sky and feeling weightless.
Now, it's not tons of fun for adults as it's essentially identical to Dumbo (but with a different theme!).
But it's a great alternative to Primeval Whirl in Dinoland USA which most toddlers will be too short for.
Like many of the other best Animal Kingdom rides for toddlers, there are no height or age requirements here!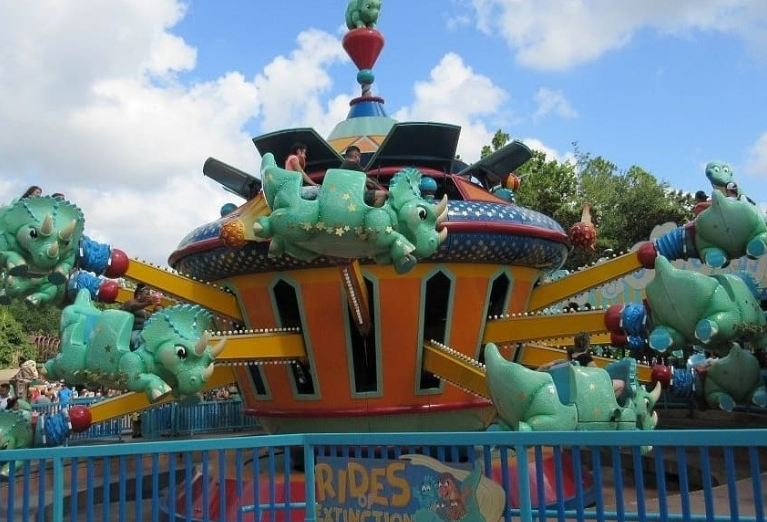 Kali River Rapids
Kali River Rapids might not be suitable for all toddlers visiting Disney World as there's a height requirement.
It's 38" so it might work for a few taller toddlers.
However, I'd say that you'll need to reserve this for kiddos 3 years old and up.
But if they do meet the height requirement, this is a fabulous ride that incorporates daring twists and turns.
Oh, and you'll probably get wet as you encounter several drops along the way!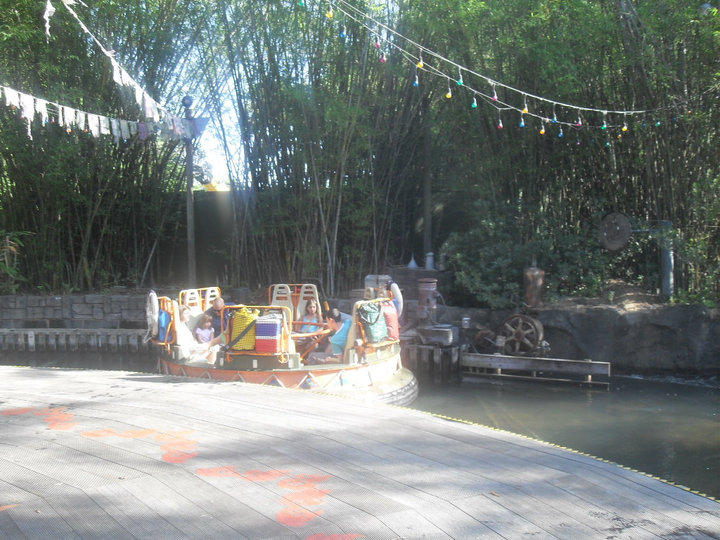 It's worth assessing your kiddos before heading on, as a few younger children might be frightened by the ride's movement.
I recommend this ride for those balmy Florida days when you need to cool down and take a breather.
If your toddler is sensitive to water or doesn't want to walk around wet for an hour or so, grab some tiny ponchos!
Wildlife Express Train
This is technically a method of transportation that takes you to Rafiki's Planet Watch.
But the Wildlife Express Train is also one of the best Animal Kingdom rides for toddlers who are obsessed with trains.
Hey, we all know it's a serious phase!
It lasts for around 7 minutes and there are no height requirements of any kind.
You'll board the train in Africa and you can get back on the train back from Rafiki's Planet Watch if you want to extend the journey.
Although the ride itself isn't that exciting, you'll be treated to views of the animal enclosures in a cute, themed train.
And most kids love it, so it's certainly worth a few minutes of any family's time!
Once you reach Rafiki's Planet Watch, toddlers can enjoy a petting zoo and several animal demonstrations that take place throughout the day.
Other Fun Things to do at Animal Kingdom for Toddlers
It's Tough to Be a Bug!
It's Tough to Be a Bug is a 3D show inside the Tree of Life that lasts around 10 minutes.
It follows Flick and other characters from A Bug's Life but be wary of the encounter with Hopper along the way.
This is a great show, but I think it's too scary for most toddlers as there are loud noises and surprising jump scares.
And not every kid's a fan of bugs!
Fearless kids will be fascinated by the show, but I recommend sending a parent in to vet the show before you take a chance.
Otherwise, you might be dealing with a tearful toddler who needs a few snacks to calm back down.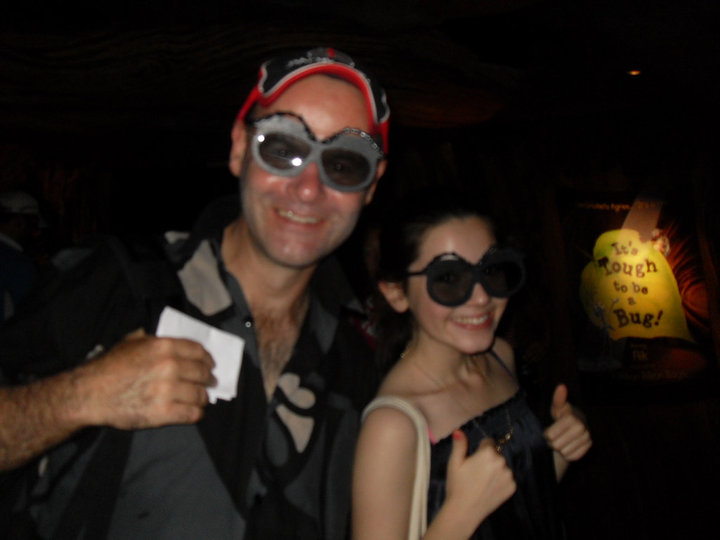 The Boneyard
The Boneyard is often missed by parents traveling to Disney World with toddlers.
But it's a total slam-dunk attraction that features slides, climbing ropes, and caves that kids love.
They can even dig up fossils and try their hand at archaeology if they're curious!
It's not one of the best Animal Kingdom rides for toddlers as it's essentially a playground for children under 10.
But it's the perfect place to visit if you need a break or want to reign in your toddler's energy before heading back to your hotel.
Wilderness Explorers
Wilderness Explorers is one of my favorite things to do at Disney World for toddlers as it comes with rewards.
That's right folks – this attraction allows kids to learn new skills and collect over 25 badges for completing fun activities.
They'll also love learning the Wilderness Explorer call, which you might hear them shouting for the rest of the trip.
You've been warned.
You'll want to pick up the Wilderness Explorer Handbook from Headquarters before starting (it's near Discovery Island!).
But if you miss it, just head to one of the many Explorer Troop Leader locations throughout the park.
These are tucked away in Africa, Asia, Dinoland USA, Pandora – The World of Avatar, and Rafiki's Planet Watch.
Festival of the Lion King
Festival of the Lion King is one of the best things to do at Animal Kingdom for toddlers by a mile.
It's colorful, full of recognizable music, and isn't a total bore for adults either!
The show happens inside the Harambe Theater and it's basically Broadway-worthy.
Toddlers will appreciate the puppetry and bright colors, but it's also a fantastic way to introduce them to new cultures and music.
I also adore how the show splits the audience into different groups based on animals from the movie.
So, your toddler will feel engaged throughout the entire experience.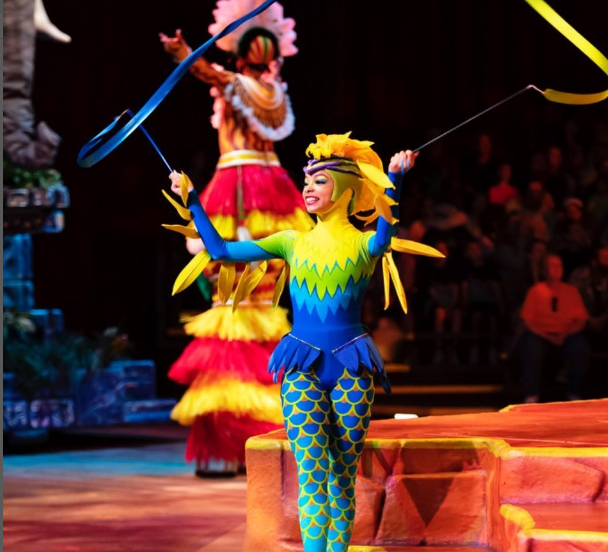 It's worth noting that the show is around 30 minutes long.
This means that twitchy toddlers might struggle to sit still for the entire show.
But honestly, I've never seen toddlers at this show that have been anything but enthralled by the whole thing!
Finding Nemo: The Big Blue… and Beyond!
Finding Nemo: The Big Blue…and Beyond! is among the best shows in Animal Kingdom for toddlers as it's so fun to look at.
From the puppets to the music and incredible colors, this high-energy stage show promises to be something to remember.
The adventure follows the fish from Dr. P. Sherman's dental office and includes classic characters like Dory and Nemo too!
This show used to be called Finding Nemo: The Musical, but it has been updated and reopened in recent years.
The special effects and lighting are fabulous, so keep an eye out for those too!
I highly recommend checking out the Entertainment Schedule and the My Disney Experience app before starting your day.
This will let you catch the most convenient show of the day (and avoid you missing them all!).
Feathered Friends in Flight
If you happen to be passing through Asia at the right time, you'll want to try and watch Feathered Friends in Flight.
It offers guests a behind-the-scenes look at free-flying birds, how they're trained, and how they're cared for.
It runs for around 35 minutes, so you'll want to make sure you don't have a fidgety toddler on your hands.
But most toddlers should be able to sit through the show as it's engaging and interesting enough for all ages.
Like the other shows for toddlers at Animal Kingdom, I highly recommend checking show times before visiting the park.
Disney KiteTails
I'm a sucker for a good kite, which is why I've had to include Disney KiteTails in my guide to Animal Kingdom for toddlers.
This is one of the newest shows at Disney World and it was introduced for the resort's 50th-anniversary celebrations.
The show takes place on the water right at the Discovery River Theater and involves jet skiers holding kites to music.
It sounds basic, but it's incredibly cool to watch.
The show only runs for 10 minutes or so on average, making it the perfect length for a toddler's attention span!
Head to Discovery Island for an I Spy Adventure
If you're looking for wonderful things to do at Animal Kingdom for toddlers, you'll want to check out Discovery Island.
It's essentially a series of trails and pathways that take you around the Tree of Life and you can head on a guided trek if you like.
There are several hotspots for wildlife encounters here.
Along with other adorable animals, you may run into white storks, red kangaroos, macaws, and ring-tailed lemurs.
You'll want to dedicate a bit of time to the Tree of Life itself if you're traveling with toddlers.
It's an incredible 145 feet tall and you'll find a range of gorgeous animals carved into the wood.
If you're teaching your kiddos about animals, it's worth pointing different ones out and asking them to respond back to you!
Although all the trails are stunning, I suggest prioritizing the Gorilla Falls Exploration Trail and the Maharajah Jungle Trek for animal spotting.
Hakuna Matata Dance Party
Hakuna Matata Dance Party is one of the attractions at Disney World for toddlers that you catch when you can.
It usually happens between 11:30 am and 5:30 pm on the Discovery Island Stage, so you can join in whenever it's running.
You'll spot characters like Timon and Rafiki, be able to dance to some amazing tunes, and even play a few games along the way!
The music is all live, making it an incredible experience for adults too.
If you want to check out a few highlights, watch this amazing video!
Top Tips for Visiting Animal Kingdom with Toddlers
Remember to take regular breaks
Toddlers have tons of energy.
But they still need regular breaks to recharge and maintain their bubbly personalities throughout your trip.
Strollers are great for naps, but you'll probably want to head back to the hotel for a couple of hours during the day.
This will allow everyone to rest from the Florida heat before heading back into the parks for the evenings.
Get a stroller – seriously!
You might think you have the walking under control, but you need to grab a stroller for your trip to Disney World.
There are several incredible strollers on the market if you don't already have one and they'll be invaluable for midday naps.
Otherwise, you might need to head to one of the Disney World hotels for your toddlers to nap!
And you know what that means – lost park time!
If I'm being completely honest, I'd say that any kid under 7 would benefit from having a stroller at Disney World.
The number of steps you get in a day is just no joke.
Remember that kids under 3 are free (including food!)
If you didn't already know, admission to Disney World is free for kiddos under 3!
This means that you don't need to purchase tickets or think about them in your budget which can save you a pretty penny.
You don't need reservations for toddlers (but don't forget to include them for dining)
You won't need to reserve any spots for your toddlers for park admission, but you do need to let restaurants know about them.
Don't worry – they eat for free!
It's just so that Cast Members can assign you appropriate tables and offer high chairs if necessary.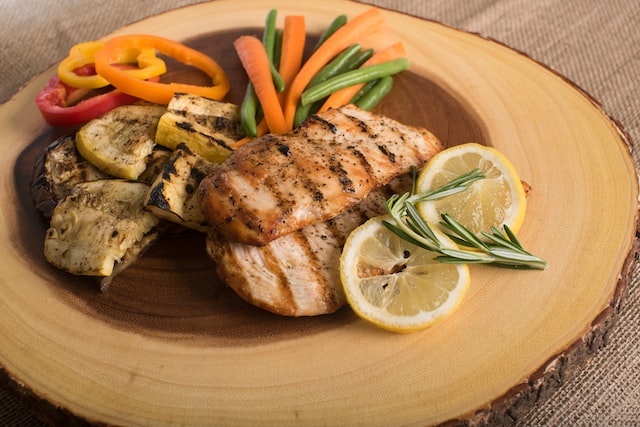 Bring lots of snacks
Even if you're traveling without a budget, you'll want to have a selection of fruit, crackers, and sweet treats on hand.
You might think that every toddler will love the snacks at Disney World, but most of them enjoy the familiarity.
It's also great to have snacks in your stroller or Disney World backpack for keeping them happy in queue lines.
Don't miss the characters
It's no secret that toddlers adore the characters at Disney World, so make sure you add a few meet-and-greets to your schedule.
A great way to guarantee a few meets is to check out character dining options at Disney World.
Tusker House is the only option at Animal Kingdom, but it's unlikely to disappoint!
It's worth noting that Animal Kingdom is a bit light on character interactions as there are fewer characters walking around.
But you'll be able to catch a few if you keep your eyes peeled!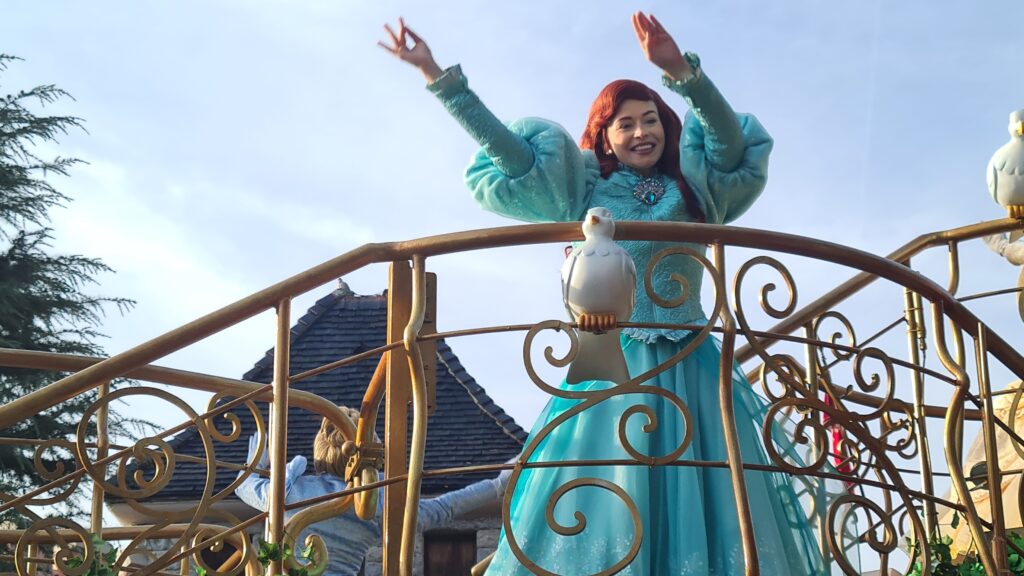 Tell them what to do if they get lost
I know it doesn't bear thinking about, but you'll want to make sure you have an action plan in place for lost toddlers.
It's a great idea to have plenty of pictures of your kids on your phone to show to Cast Members if they go missing.
However, I recommend going one step further and telling them to approach uniformed Cast Members for help if they get lost.
To really go belt and braces with your approach, write your number on their arms or put a lanyard on them with crucial information.
I hope that this guide to the best Animal Kingdom rides for toddlers has been useful!
As you can see, there's still plenty to do for tiny tykes (regardless of height restrictions!).
What are your favorite Animal Kingdom rides for toddlers? Are you looking forward to any on your next visit? I'd love to hear about your experience in the comments below!
If you loved this post, why not check out a few related ones?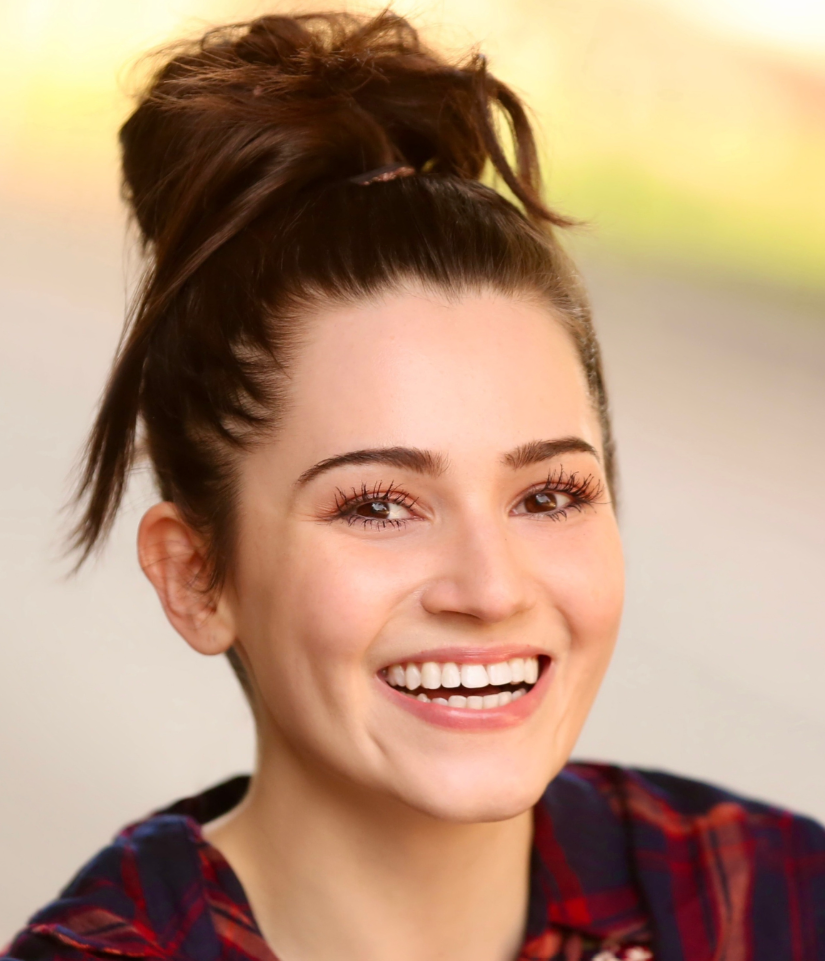 Grace is the creator, editor, and sole writer for Pixie Dust and Passports – a blog that's ALL about Disney! She's made it her life's mission to visit the Disney parks as much as possible and loves trying new snacks, grabbing the latest spirit jerseys, and rocking Loungefly bags. Oh, and she also holds a BA in History from UCL, which makes her a research and deep-dive enthusiast into all things Imagineering.