Are you on the hunt for the best spas at Disney World? If you'd like to relax after a tough day on your feet, this list of fabulous spas at Disney resorts and just outside the parks has got you covered.
I'm a huge fan of Disney World, but the constant time on my feet can quickly wear me down if I'm on an extended trip.
On my last visit to the parks, I made it my mission to compile a list of the best spas at Disney World that were perfect for winding down and refreshing my oh-so-tired muscles.
After all, I couldn't be the only one who wanted an incredible massage or Zen facial during my time in Florida!
Right?!
If you're on the same page and want to turn your next Disney vacation into a trip to remember, then I suggest scrolling through this article to find the best Disney spas around.
Whether you're traveling with the kids (and need an hour of TLC!) or are looking to dial up your honeymoon, these spas at Disney World have got you covered!
The 6 Best Spas at Disney World (+ 3 that are right offsite!)
Before I dive into this post, I thought I'd quickly list out the best spas at Disney World.
In my opinion, they are:
La Vida Health Club (Coronado Springs Resort)
Mandara Spa at the Dolphin Hotel
Senses at The Grand Floridian
Senses at Saratoga Springs
Zahanati Massage at Animal Kingdom Lodge
The Spa at Disney's Vero Beach Resort
And if you're staying offsite, you might want to check out these glorious spas!
The Spa at Four Seasons Orlando
Waldorf Astoria Orlando
Reflections at Lake Buena Vista Resort Village and Spa
Now let's dive in!
1. La Vida Health Club at Coronado Springs Resort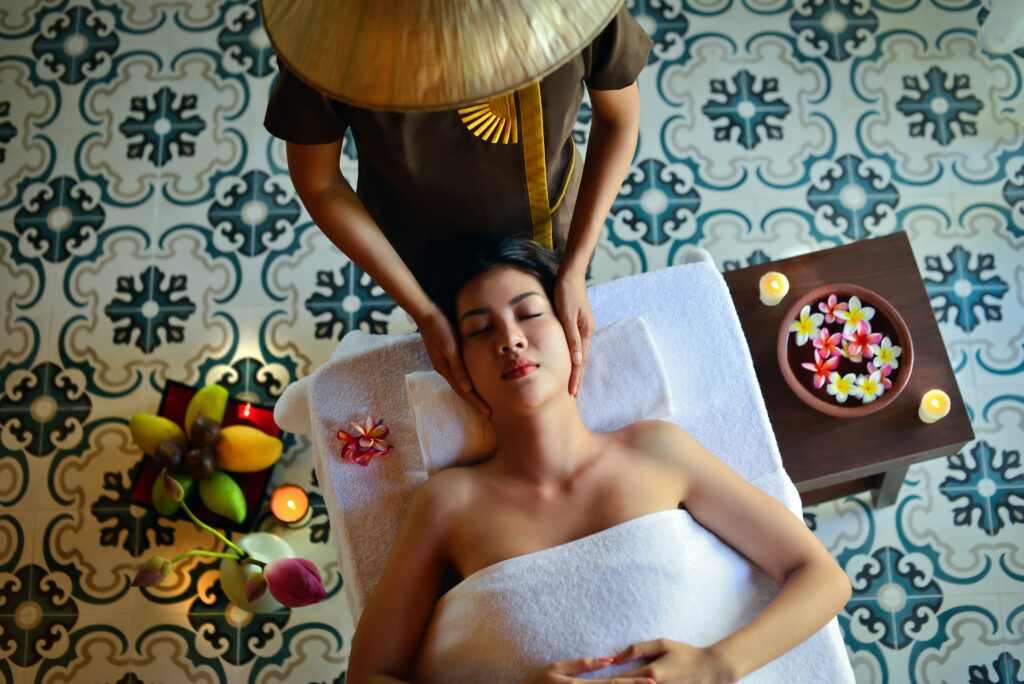 The first spot on my list of the best spas at Disney World is La Vida Health Club.
This spa is tucked inside Coronado Springs Resort, and it's an oasis of calm and serenity that'll help you decompress after a tiring day at the parks.
Disney describes this spa as having "full-service facilities" that will meet any guest's needs.
You can expect to find 2 fitness centers, massage therapies, various facial treatments, and a fully-fledged beauty salon on offer.
What I love about this spa at Disney World is the fact that you can tailor your massage experience to suit you.
Regardless of whether you want a targeted deep-tissue situation or a pregnancy massage that'll increase circulation, you'll find them all here.
Just FYI, you can expect to pay around $175-180 for an 80-minute massage.
The facials are slightly cheaper at $140 for 50 minutes, but it entirely depends on what you want from a relaxation session.
Top Treatments
Pregnancy Massage
Regular Massage with Dry Brush Exfoliation
Custom Facial Experience
2. Mandara Spa at the Dolphin Hotel
The next spot on my list of the best spas at Disney World is the Mandara Spa at the Dolphin Hotel.
I'm not going to lie; I've got a soft spot for this one as it nails the East meets West feel that the entire resort is going for.
From the stunning thatched-roof centerpiece to the relaxing lanterns and stunning treatment rooms, there's nothing about this Disney World spa that I don't like.
It's worth noting that this spa is usually booked solid in advance of most peoples' stays. So, make sure you call ahead for a reservation to avoid disappointment.
The spa is entirely full-service and Balinese-themed, with each of the treatments being inspired by Eastern therapies and old-age techniques.
Just so you know, the Balinese Massage and the Wellness Wonder are two of the most popular treatments on offer.
The famous Balinese massage incorporates stretching and acupressure techniques to loosen and ease your muscles.
This is said to result in increased blood flow and virtually zero tension.
And the Wellness Wonder combines breathing techniques with trigger point releases to transport you to a completely relaxed state.
If you're feeling something beautifying, the Mandara Signature Facial is a next-level resurfacing experience that promises to make your skin GLOW.
Travelers that would rather experience Indian wellness treatments should go for the amazing "Indian Journey".
On this spa menu, you'll find treatments like the Fire & Ice Massage, the ELEMIS Precision Peel Facial, and the Indian Bathing Ritual.
Whatever you choose to do here, you're bound to appreciate the atmosphere and treatments offered at this beautiful spa.
Top Treatments
Balinese Massage
Wellness Wonder
Mandara Signature Facial
3 & 4. Senses at the Grand Floridian Resort and Saratoga Springs
The Senses locations at the Grand Floridian Resort and Saratoga Springs are both fantastic spas at Disney World that shouldn't be missed.
I'd honestly say that the facials were the standout treatments at Senses.
I adore the Cocoa Enzyme Facial for its rush of antioxidants, but the Custom Facial Experience is perfect for a tailored experience.
If you'd prefer a massage, the Citrus Grove Signature Massage is an excellent option.
Your therapist will use a blended oil to massage your body before covering you in a hydrating body souffle.
This literally feels like being enveloped in a moisturizing hug and it's glorious.
Feel like something more traditional? The Authentic Aromatherapy Massage or the classic Swedish Massage are no-nonsense options that'll work out your knots in a jiffy.
Nails at Senses
I thought I'd mention this as a slight aside, as nails and spa treatments are slightly different categories in my book.
Both the Grand Floridian and Saratoga Springs locations offer a wonderful manicure and pedicure service.
I usually opt for Shellac as I'm a menace for chipping my nails.
However, you can also choose regular polish for younger kids (or to save a bit of cash!).
If you feel like dialing up your experience, ask for a paraffin enhancement, character nail design, and anti-aging booster treatment to be added to your bill.
Oh, and one more thing.
What I love about Senses is the fact that they have a package specifically geared toward children called the Sweet Treats Manicure and Pedicure.
It's designed for moms and daughters, but there's nothing to say that you can't bring a little prince along too!
Top Treatments
Citrus Grove Signature Massage
Authentic Aromatherapy Massage
Swedish Massage
Cocoa Enzyme Facial
Custom Facial Experience
5. Zahanati Massage at Animal Kingdom Lodge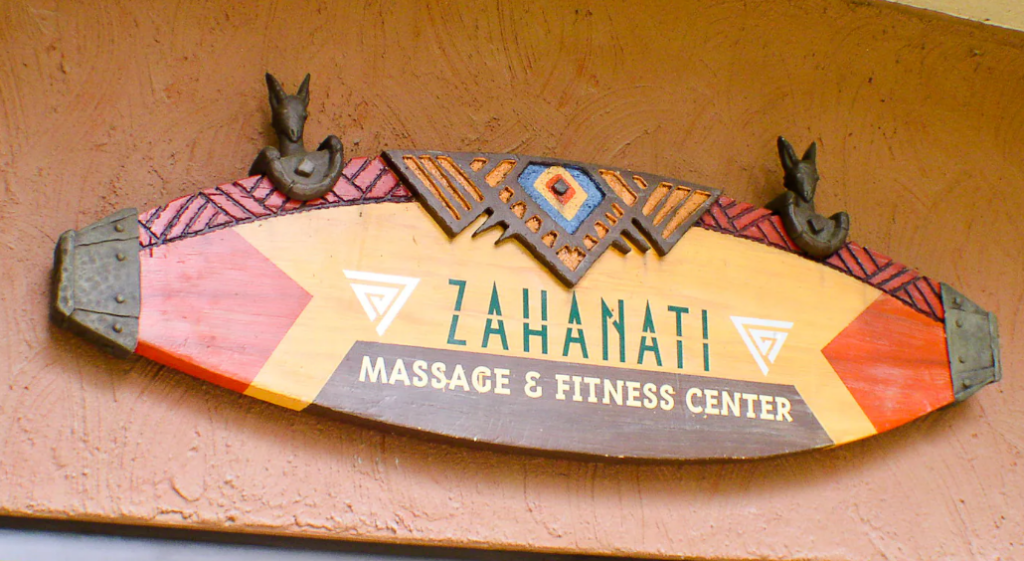 Zahanati Massage may not be the best all-around spa at Disney World, but it might clinch the top spot for the most sophisticated massage around.
I've not managed to stay at Animal Kingdom Lodge yet, but everyone I know that's booked a stay here RAVED about the next-level Swedish and custom massages on the treatment menu.
And get this – apparently, the pregnancy massage provides you with actual, noticeable relief.
Try that on for size!
If you're wondering what you can get here, you can opt for custom facials or massages (plus any additional upgrades that you might want to purchase).
Alongside their classic massages, you can get a sugar scrub, foot reflexology, a warm stone experience, and paraffin treatments for the hands and feet.
Top Treatments
6. The Spa at Disney's Vero Beach Resort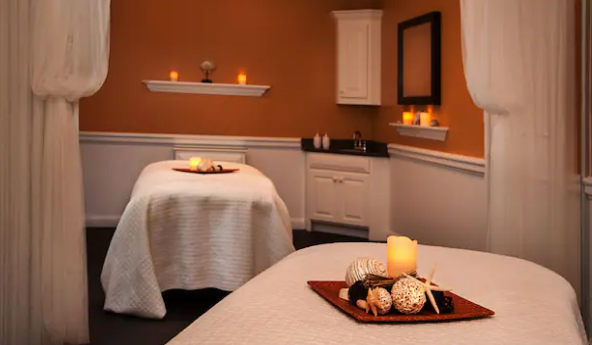 My next pick for the best spa at Disney World is (fittingly named!) The Spa at Vero Beach Resort.
This is one of the lesser-known Disney spas as it's slightly off-the-beaten-track (2 hours from the park!). However, it certainly deserves an honorable mention on this list.
I've always thought that the Vichy Shower treatments were standout offerings here.
It basically involves a bougie rain shower followed by an incredible water massage and sugar scrub that sloughs off all the nasties.
The rest of the spa menu is what you'd expect from any reputable spa – think facials and massage therapies.
So, you won't be caught off-guard by any strange services!
The spa is open between 9 am and 5 pm most days, but it's always a good idea to call ahead in case opening hours are different on the day you're visiting.
Top Treatments
The Vichy Shower Treatment
Body wraps
Massage therapies
Best Spas Near Disney World
7. The Spa at Four Seasons Orlando
If you're on the hunt for luxury spas near Disney World, then you'll want to put The Spa at Four Seasons Orlando on your list of places to try out.
From its full-service wellness center to the relaxing décor, touch therapies, and relaxation experiences, you'll leave this spa feeling like an entirely new person.
Although there are several treatments worth trying at this spa, I suggest trying the Ayurvedic Healing experience first.
It starts with a full-body massage with herbal oils that aim to balance your doshas (a key factor in Ayurvedic health!).
Then, you'll be treated to a steaming session with Ayurvedic oils before you're left to relax.
If you'd prefer something more high-tech, a session in their signature Somadome is bound to realign your chakras.
You're essentially cocooned inside a private meditation booth and given a guided program to follow as you're treated to color and crystal therapy.
Total bliss.
Top Treatments
The Ayurvedic Healing Experience
The Somadome
Spiced Pumpkin Purifying Body Polish (during fall!)
Regenerating Micropuncture Facial
8. Waldorf Astoria Orlando
Oh man, the Waldorf Astoria Spa in Orlando might be the most luxurious place I've ever seen.
It's located in Bonnet Creek and is nestled away in a 482-acre nature preserve that's way closer to Disney than you'd expect.
Seriously, it's just 7 minutes away by car!
The opening hours for the spa are decent. You'll be able to visit between 10 am and 6 pm on Monday – Thursday, 9 am to 8 pm on Fridays and Saturdays, and 9 am to 6 pm on Sundays.
While you're here, you can enjoy a selection of healing massage therapies, facials, and Himalayan salt treatments that will improve your skin's texure.
If you're preparing for a special event, they even offer salon services like manicures, makeup application, and haircuts!
In terms of atmosphere, it's simply beautiful.
The relaxing spa music and natural-themed décor are spot-on, making it one of the top spas near Disney World in every respect.
Top Treatments
Himalayan Salt Therapy
Massage Therapies
Salon Services
9. Reflections at Lake Buena Vista Resort Village and Spa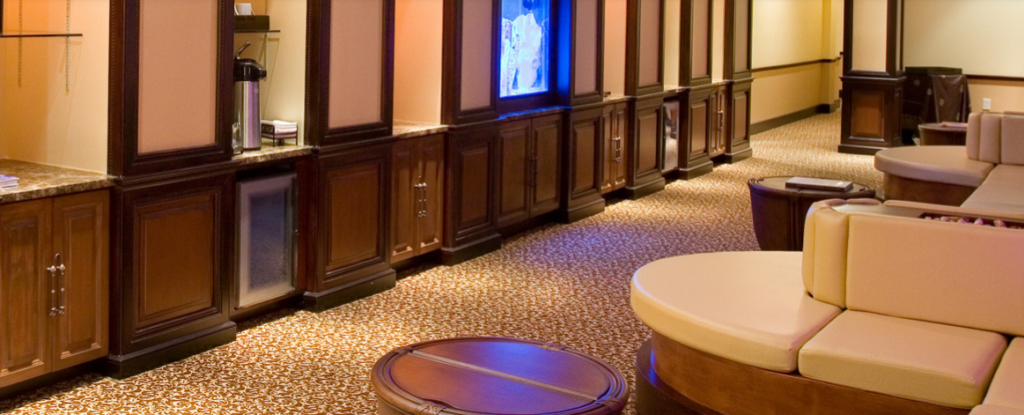 The final place on my list of the best spas at Disney World is Reflections at the Lake Buena Vista Resort Village and Spa.
It offers an incredible selection of full-service treatments, including massages, nail experiences, and makeovers for kids.
I usually suggest trying the Bibbidi Bobbidi Boutique at least once if you're traveling with kiddos.
But honestly, an experience at Reflections is an excellent alternative for half the price.
The spa spans an impressive 12,000 square feet, and it's open Monday through Saturday between 9 am and 8 pm and between 9 am and 5 pm on Sundays.
The treatments are glorious and worth the hefty price tag on their own.
But you'll also appreciate the fresh fruit, organic teas, and bottled water that they stock for every guest.
I wouldn't say that this spot was quite as luxurious as the best spas at Disney World.
However, the cost savings here are immense.
Top Treatments
Custom Island Facial
Island Bliss Hot Stone Massage
Mother-To-Be Massage
Paradise Sugar Glow
Princess Makeover (for kiddos!)
Top Tips for Booking Disney World Spas
Bookings
For any spa service, call the reservation line ahead of your visit.
You can reach them by dialing (407) WDW-SPAS if you're in the states or the appropriate telephone number for the resort if you're international.
Cancellations
If you need to cancel your appointment or change it for any reason, you need to get in touch with your chosen spa within 4 hours of your booking. Otherwise, you'll be charged the full price of your treatment.
Under 18s
Anyone under 18 must be accompanied by an adult at all times (including during their treatment).
FAQ About Disney World Spas
Which Disney resort has the Senses Spa?
The Grand Floridian Resort and Saratoga Springs Resort!
Is Mandara Spa in Dolphin or Swan?
The Mandara Spa is tucked inside the Dolphin Resort.
How Many Spas Are There at Disney World?
There are too many to count, but there are at least 6 spas on property and plenty more outside of the Disney bubble!
There you have it: my ultimate deep dive into the best spas at Disney World for a touch of TLC!
Have you visited any of these Disney World spas before? I'd love to hear about your experience in the comments below.
If you enjoyed this article, why not brush up on some more Disney knowledge with these related posts?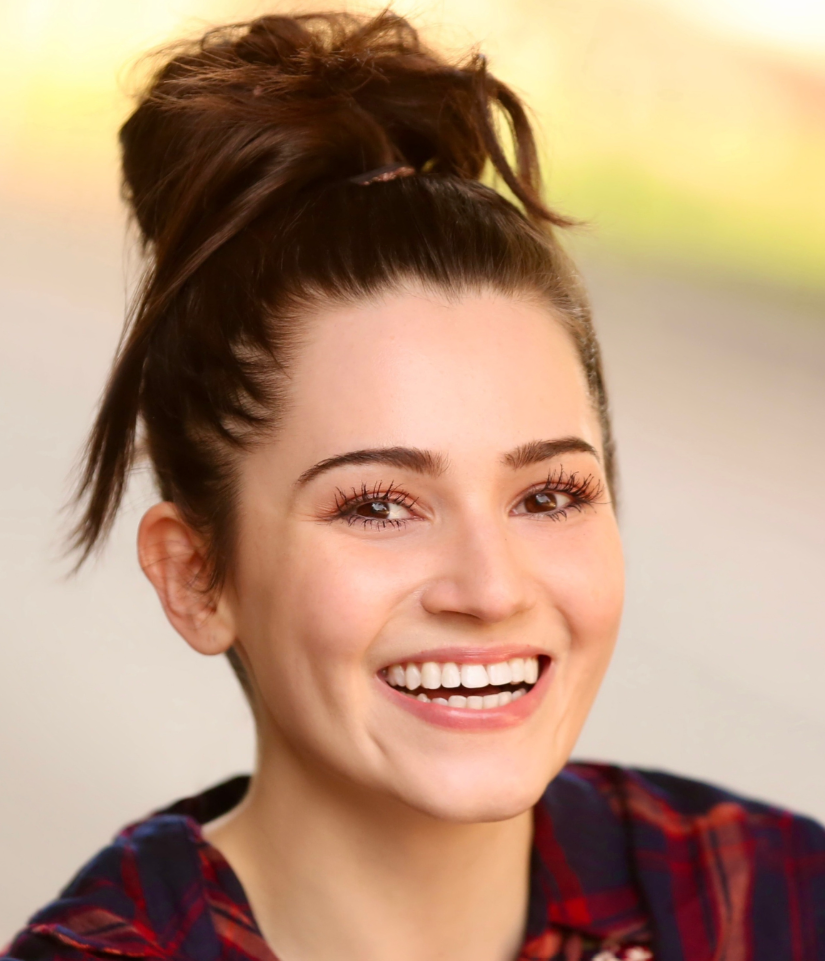 Grace is the creator, editor, and sole writer for Pixie Dust and Passports – a blog that's ALL about Disney! She's made it her life's mission to visit the Disney parks as much as possible and loves trying new snacks, grabbing the latest spirit jerseys, and rocking Loungefly bags. Oh, and she also holds a BA in History from UCL, which makes her a research and deep-dive enthusiast into all things Imagineering.