Are you looking for a few incredible facts about Minnie Mouse that you might not know? Read ahead for everything you need to know about Disney's polka-dot princess!
Everyone loves Minnie Mouse. From her incredible fashion sense to her bubbly personality, it's unsurprising that people might be searching for fun facts about Minnie Mouse that will teach them all about her fascinating backstory.
She puts up with getting kidnapped a fair bit in the early cartoons, but she's established quite a solid reputation for herself over the years.
These days, she doesn't need her main man Mickey to make a statement – she's got it covered.
Minnie Mouse is often spotted at Disney Parks around the world, and she remains one of the most popular characters that you can meet.
And I'm not surprised. She's cute, funny, caring, and utterly devoted to Mickey Mouse.
What more could you want?
If you'd like to uncover fun facts about Minnie Mouse that will help you learn more about this famous character, then just keep reading!
26 Fun Facts About Minnie Mouse
Minnie is a farm girl at heart
Minnie may look like a complete city slicker.
But the 1930 strip "Mr. Slicker and the Egg Robbers" shows that Minnie is from a farming family!
This strip introduces us to her uncle Milton, her father Marcus, her mother Margie, and her grandparents Marvel and Matilda.
Minnie has a few best friends
Minnie and Daisy Duck are known to be best pals, but did you know that she has a few other besties that she hangs around with?
The two major characters often seen with Minnie are Honor the Hippo and Clarabelle Cow.
But she's also great friends with Donald Duck, Goofy, and Mickey himself!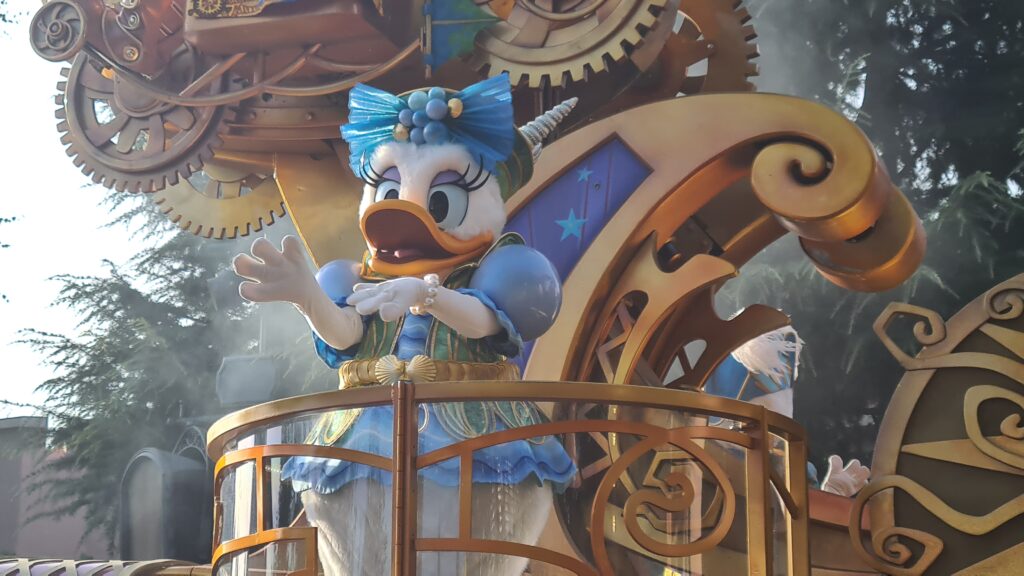 Minnie is a proud aunt
You may not know this, but one of my favorite facts about Minnie Mouse is that she's an aunt! Minnie has two feisty (but sweet!) nieces called Millie and Melody Mouse.
You can find them in Mickey's Christmas Carol, Minnie's Bow-Toons, Mickey Mouse Clubhouse, and Mickey Mouse Mixed-Up Adventures!
They're seen as the female versions of Mickey's nephews who are called Morty and Ferdie Fieldmouse.
There's a special sundae named after her
If you head to Clarabelle's at Toon Town in Disneyland California, you'll find that Minnie has a special sundae named after her!
It's made with delicious vanilla and chocolate swirl soft-serve yogurt and is topped with cookies, chocolate candies, and a polka dot bow!
If you want to take a closer look at it, just check it out below!
Believe it or not, Minnie is a nickname for Minerva!
We've known her as Minnie Mouse for so long that it might shock you to find out that her real name is Minerva!
It's rarely used, but you'll find this name mentioned in the comic strip "The Gleam" which was released in 1942.
This is one that only true fans will know, so count yourself lucky!
Mickey and Minnie are married (not twins!)
There's been tons of speculation over the years about whether Mickey and Minnie are married or twins.
Luckily, they're happily married (though it happened in secret, according to Walt!).
They walk around pretending to be lovesick sweethearts, but they've been officially married since Walt let this info slip in 1933.
Minnie first burst onto the scene in 1928
Minnie's first appearance was in Steamboat Willie, which was released on November 18, 1928.
It was one of the most impressive feats of filmmaking at the time as it was the first Disney movie to feature synched sound and action.
If you've ever seen Singin' In The Rain, you'll know that this was the era of the first "talking pictures"!
Minnie didn't always rock pink and red
Pink and red are undeniably Minnie's signature colors, but she didn't always rock these feminine shades.
She's worn blue, black, and green in the past and she also rocked yellow and white in the 1935 cartoon "On Ice"!
Minnie was a 1920s Flapper Girl
As Minnie was introduced at the tail-end of the 1920s, it's no surprise that a lot of her fashion was based around the typical Flapper Girl style.
In her early appearances, she's usually found rocking a short dress that was way ahead of its time.
Don't worry though – she was still rocking her signature black pumps, bloomers, and stockings.
Phew!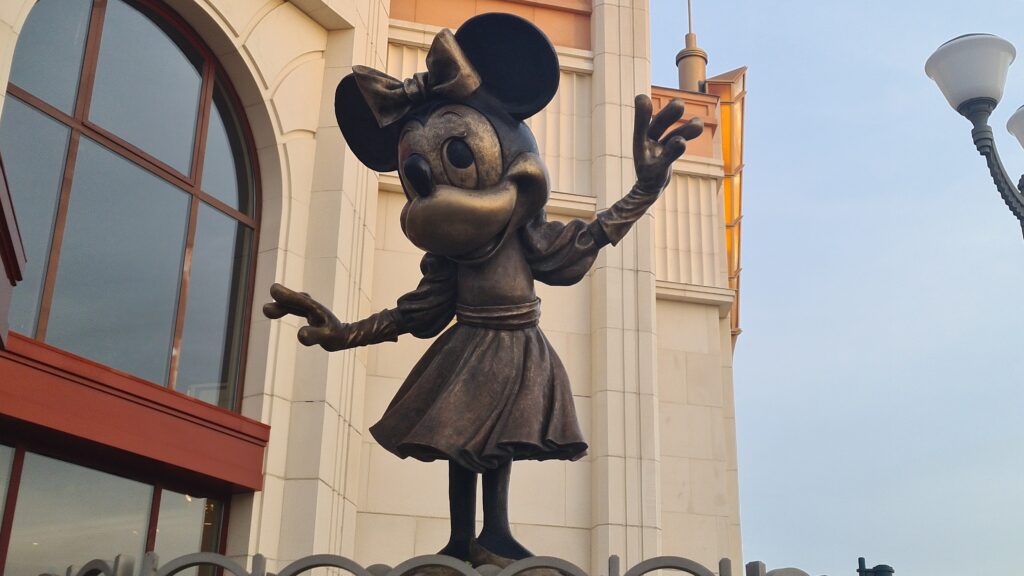 Minnie didn't always have her signature bow and wore a hat instead
It's hard to imagine Minnie without her signature bow, but she used to wear a hat before she got her polka-dot bow.
Mickey and Minnie's character designs changed significantly in 1940.
However, she was wearing an incredible pillbox hat with a white flower in it before she swapped things out for her iconic bow (which was also on her shoes!).
There was a period where Minnie didn't speak for 12 years
Minnie wasn't in a single short film or TV show between 1974 and 1986.
She didn't even have any lines when she appeared in Mickey's Christmas Carol as Mrs. Crachitt!
Luckily, Minnie regained her peppy voice when Russi Taylor burst onto the scene in 1987.
Minnie has several pets
Minnie is first seen with an adorable dog called Fifi and a cat called Figaro.
In case you were wondering, it's the same Figaro that you see in Pinocchio!
Go figure!
Minnie has several other names
Minnie Mouse is her primary name, but she's also been called Princess Minnie and Maestro Minnie in different comics, TV series, and shorts!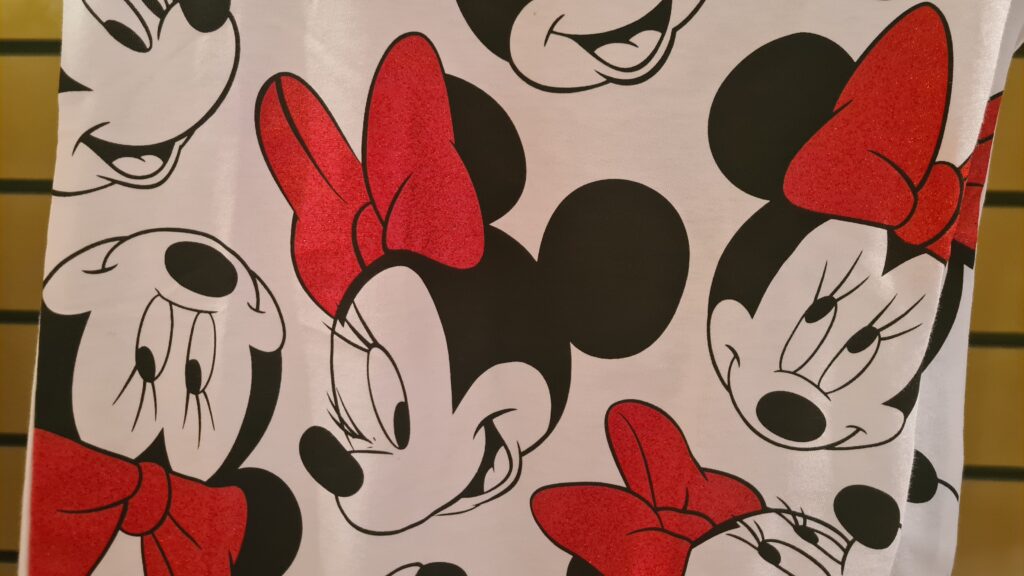 Minnie has an enemy called Mortimer Mouse
This one's a bit complex as he's both her enemy and her uncle who attempts to date her several times over Minnie's lifetime.
I get that it was a different time back then, but I'm not sure whether this fact should be locked away in a box and removed from existence!
Minnie has had 7 different voice actors over the years
I won't give away the first one just yet as it's a doozy, but Minnie Mouse has been voiced by the following people over the years:
Marjorie Ralson
Marcellite Garner
Thelma Boardman
Ruth Clifford
Janet Waldo
Russi Taylor
Speaking of voice actors, she was originally voiced by Walt Disney himself!
If you're looking for incredible facts about Minnie Mouse, then you may want to know that this character was first voiced by Walt Disney!
He only did it for a year before Marjorie Ralson took over, but it'll go down in history as one of the coolest facts ever.
Minnie has attended New York Fashion Week
We all know that Minnie is a total fashionista, so it's unsurprising that she rocked New York Fashion Week in 2017.
This was for her 90th birthday and she was named one of the most incredible style icons in the world while she was there.
You go girl.
Minnie has been called an unofficial Disney Princess
Although Minnie has never been named as a Disney Princess, she's technically the OG Disney Princess who started it all!
If nothing else, Mickey Mouse once said "Gosh Minnie, you've always been a Princess to me!".
And for me, that's more than good enough.
Pluto belonged to Minnie once upon a time
Everyone thinks that Pluto belongs to Mickey (which he technically does!).
But before Mickey owned him, he was Minnie's pet!
She gave him to Mickey once they started dating, so he's still well and truly in the family.
Minnie has a star on the Hollywood Walk of Fame
It was long overdue, but Minnie finally received a star on the Hollywood Walk of Fame on January 22, 2018!
This was for her 90th Anniversary and made her the 6th Disney character to receive the coveted award.
One of the others was Tinker Bell, and you can read all about her star in this Tinker Bell quotes article!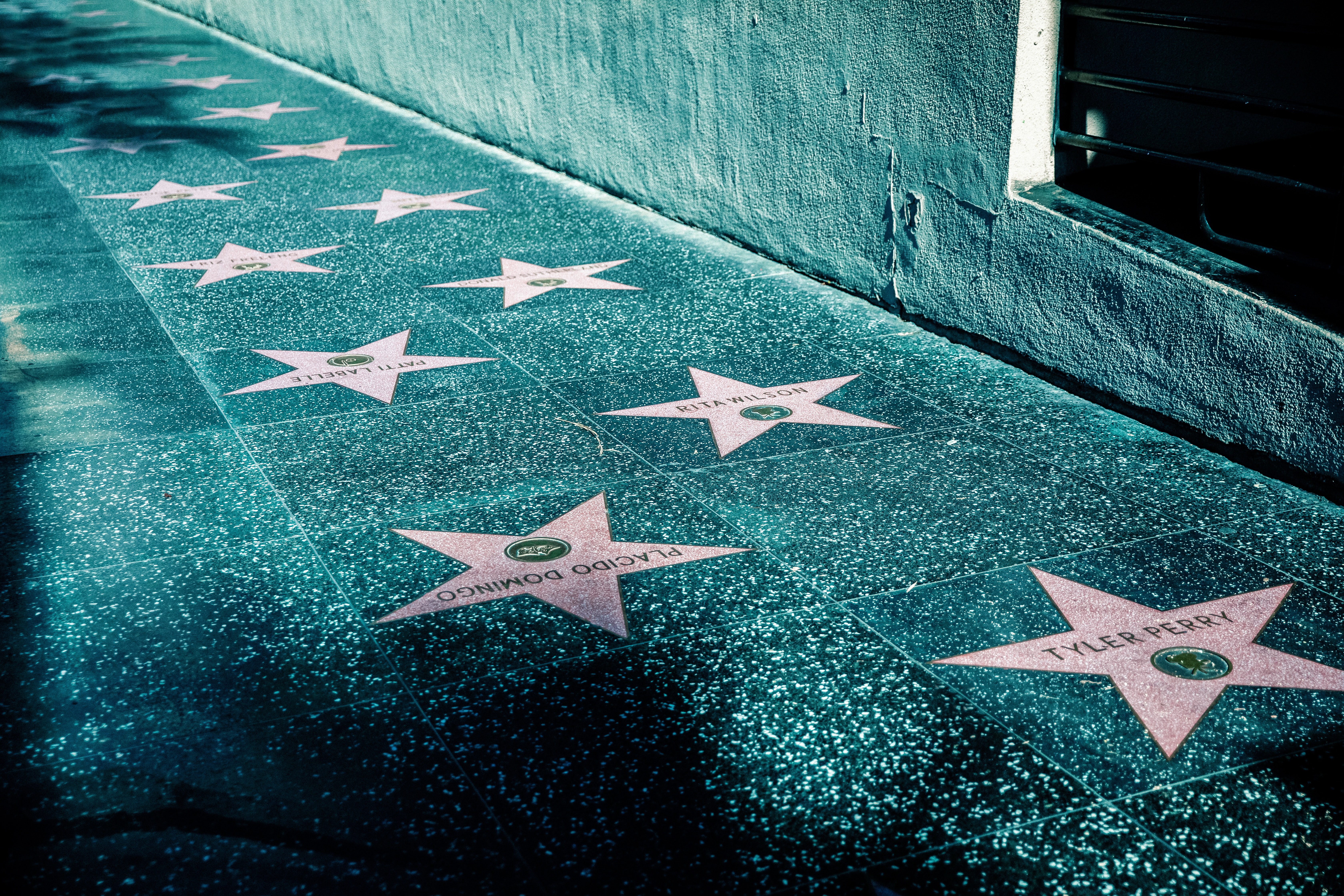 A couple of Minnie and Mickey's voice actors were married in real life
At certain points in time, Mickey and Minnie were voiced by the talented voice actors Russi Taylor and Wayne Allwine.
You might not know this, but these stars were married in real life and remained together until Wayne passed away in 2009.
Talk about true love!
Minnie Mouse inspired National Polka Dot Day
You might not pay that much attention to every quaint holiday throughout the year, but Minnie Mouse inspired National Polka Dot Day!
This holiday takes place on January 22 of every year and it's designed to pay homage to Minnie's iconic fashion sense.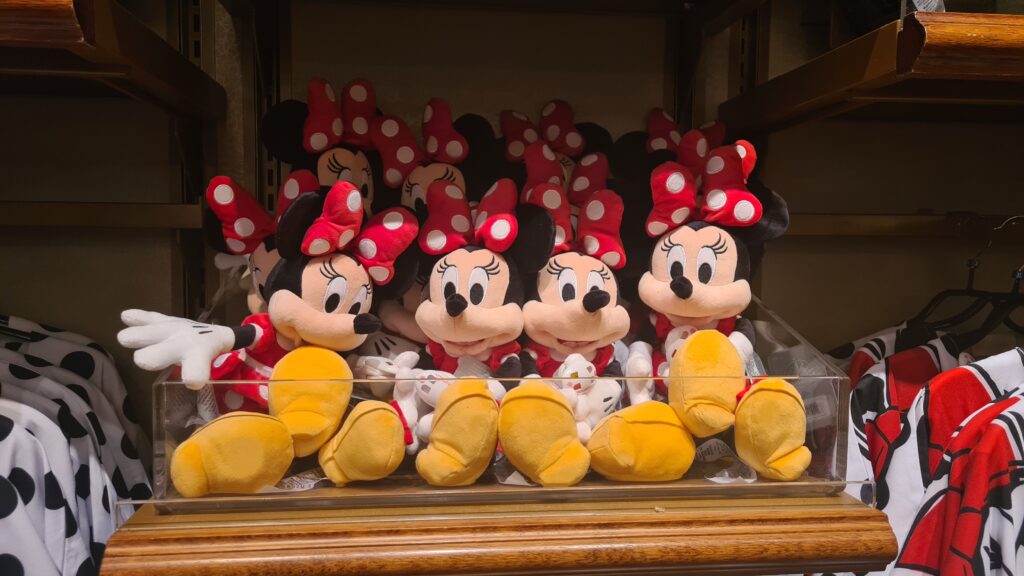 Minnie has a seriously impressive acting resume
Minnie Mouse has been around for over 90 years, so it's unsurprising that she has a showstopping acting resume.
In total, she's appeared in over 60 of the original 120 Mickey Mouse cartoons.
But that's not all.
She can also be seen in Mickey's Christmas Carol, the Walt Disney Anthology Series, Mickey Mouse Clubhouse, and the Mickey Mouse Club.
Basically, she's a bona fide star.
She's had over 200 outfits over the years
Minnie Mouse has undergone several outfit changes over the years, and it's thought that these small tweaks have resulted in over 200 different alterations!
She has the same birthday as Mickey Mouse!
Mickey and Minnie both appeared in Steamboat Willie together in 1928, which means they have the same birthday!
So, make sure to wish them "Happy Birthday" when November 18th rolls around.
She once appeared on Wheel of Fortune
Minnie Mouse is no stranger to the camera, and one of her most impressive appearances was on Wheel of Fortune!
As you can probably expect, she was perfectly charming and adorable as always.
If you want to see her rock the silver screen and fill in for Vanna at the puzzle board, check out the video below!
I hope that you loved reading through these fun facts about Minnie Mouse. Did you know any of these before you scrolled through? I found out a ton of fascinating facts about this incredible Disney character, so I'm sure you have too!
If you want to give Minnie more love, check out this incredible list of Minnie Mouse quotes that's bound to make you chuckle.
And if you're still itching for more, give these related posts a whirl: