Have you ever found yourself wondering "how much does Disney World make a day?". If this question has been playing on your mind, read ahead for an in-depth (and fascinating!) look at Disney's finances!
Walt Disney World is one of the most popular vacation destinations around. It brings famous movie characters to life, makes kids and adults beam, and gets your adrenaline pumping with its incredible range of rides.
But have you ever wondered how much Disney World makes in a day?
I mean, there's a lot of stuff to run, staff to pay, and supplies to order. So, how much profit is really left over at the end of the year?
In this article, I'll run you through the ins and outs of Disney's finances.
Whether you're looking to learn about overall revenue, staff pay, or how Disney makes its money, you'll find everything you need to know right here.
Now let's dive in!
How Much Do the Disney Parks Make a Day?
To find out how much Disney World makes a day, we have to take a look at the official figures from the Walt Disney Company.
The Disney Parks, Experiences, and Products sector of the Walt Disney World Company made a whopping $7.234 billion in the first fiscal quarter of 2022.
For non-financial folks, this covers the first 90 days of the year (so, January, February, and March!).
If you divide the total figure by the number of days in the fiscal quarter, we get a total of $80.38 million per day.
However, this accounts for all the Disney parks – including Disneyland, Disneyland Paris, and each of the Asian parks.
Disney's park revenues are really ramping up again after the pandemic, and the second fiscal quarter of 2022 looks even better than the first.
How good?
Well, the parks took in an incredible $7.4 billion in Q2.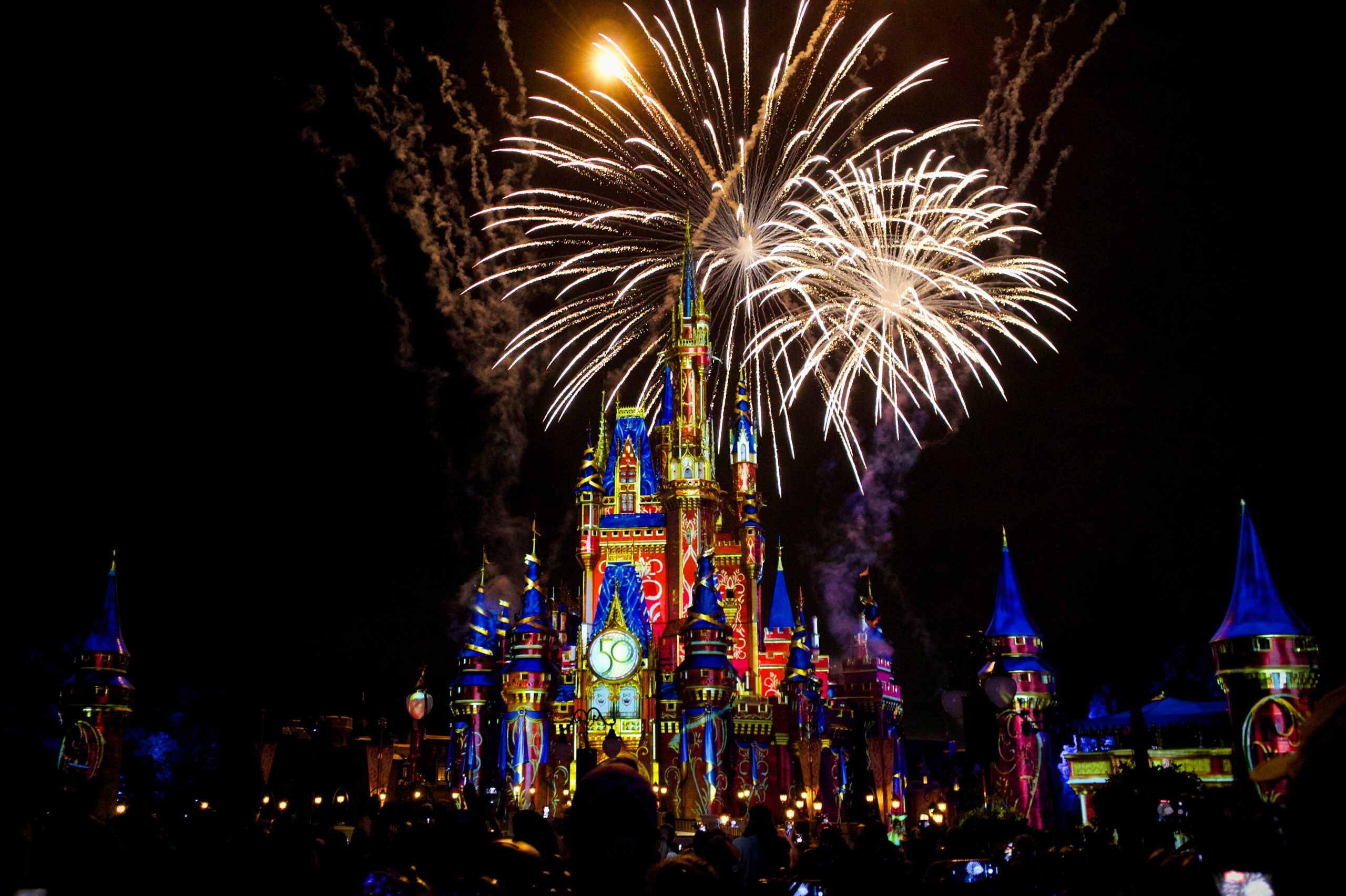 So, exactly how much does Disney World Make in a Day?
In the first fiscal quarter of 2022, it appears that Disney World made approximately $19.68 million EVERY DAYin revenue across its entire park system.
If you take off expenses and losses from park closures, it comes to about $6 million of profit a day for Walt Disney World.
So, it's a decent chunk of change.
How Does Disney World Make Money?
Entertainment and character meets
By bringing back character meet and greets, the parks are quickly recouping the cash lost during the pandemic.
The prospect of meeting characters in the flesh is also a major draw for adults and children alike.
Sure, you may run into a creepy Mickey Mouse lookalike on the streets of Barcelona, but it'll never match up to the main man himself.
And though the shows at Disney World cost a lot to produce, they add serious value to each ticket, encouraging more guests to visit.
Gift shops
Merchandise is a huge revenue driver for Disney World, and you'll find souvenir shops dotted all over the parks.
At the end of every ride? Yup – you'll have to walk through a field of temptation.
Packed along Main Street? You bet.
In literally every themed land? Of course.
The parks are cleverly designed to encourage you to buy things regularly, and people always lap it up (myself included)!
Dining
Although Disney needs to account for expenses like food supplies and staff wages, they mark up prices in their restaurants considerably.
This is understandable, as they're running a business after all.
Character dining at Disney World is particularly expensive, and these restaurants certainly dial up the total amount made by the parks each year.
After all – who doesn't love a meet and greet?
Park tickets
Disney World makes over $1 million a day from ticket sales alone, which is a large revenue booster.
As Disney World has an average annual attendance of 58 million guests every year, making it one of the most popular tourist destinations on the planet.
When you consider the average ticket costs over $100, you can see how admission prices earn the park bundles of cash.
Resorts
Plenty of guests stay offsite, but Disney also makes a decent amount from putting guests in resorts.
Whether this is added to a package or purchased separately, it can net Disney millions a year.
I mean, the Disney hotels on the monorail cost a small fortune (the Grand Floridian can cost over $3000 a night for suites!) – so, it's easy to see how the resorts keep Disney's revenues soaring.
Perks and shortcuts
You may not be a fan of Genie + or the new Lightning Lane at Walt Disney World, but they significantly boost the average spend per capita.
As guests still need to purchase entry tickets, the new system pads Disney's bottom line at almost no cost to the company.
It's said that these features were added to improve guest experience, but I think there were a few dollar signs in Bob Chapek's eyes when he rolled this one out.
Just saying.
Why Does Disney World Make So Much Money?
Aside from the factors I've already mentioned, it's mainly down to the Disney brand and how powerful it has become over the years.
Disney is recognized around the world, meaning it has a base of die-hard fans who are willing to part with their cash year after year to visit the parks and use monthly streaming services.
The recognizable characters also keep fans buying merchandise, providing the company with free advertising through platforms like Instagram and Twitter.
I mean, it also helps that the company has been around in some form since 1923!
This has given the Walt Disney Company almost 100 years to build up a fan base, construct world-leading theme parks, and continually boost their products and services with research and development.
How Else Does Disney Make Money?
You may think that the Disney parks make up the majority of Disney's earnings.
But you'd be wrong.
Disney collects tons of dough from media and entertainment distribution through Linear Networks, Direct-to-Consumer Sales, and Content Sales. A whopping $14.585 billion in Q1 of 2022 alone.
If you're wondering what this covers, it's largely from streaming services like Disney+, ESPN, and Hulu.
If that wasn't impressive enough, they also collect a decent amount of money from merchandise, online sales, and other domestic channels.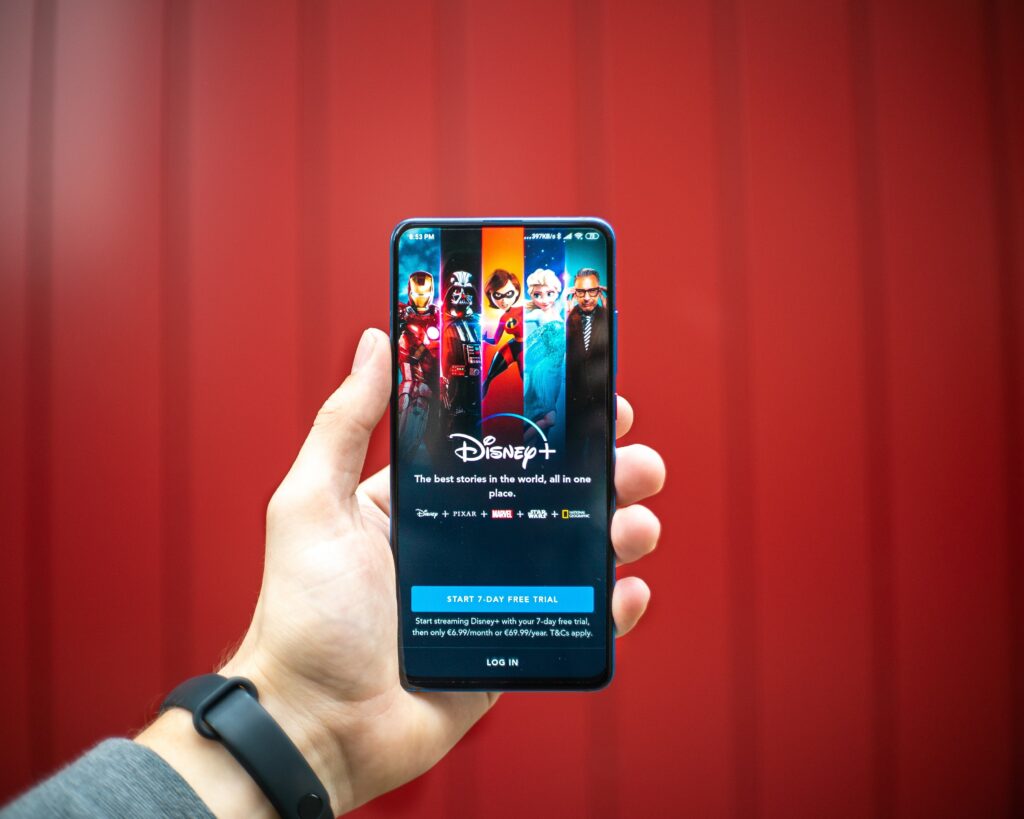 FAQs
How much does Disney World make annually?
It's tricky to say with complete accuracy as figures change each year, but it's estimated it to be approximately $20 billion a year.
Does Disneyland or Disney World make more money?
This is an interesting one, as the OC Register came out with the following quote in March 2020:
"Locally, Disneyland and Disney California Adventure could see an attendance drop of 1.4 million visitors and admission revenue losses of $64 million during the 18-day closure, based on data from the Disney and TEA annual reports."

OC Register
If we do a bit of math, we can assume that Disneyland is making approximately $3.55 million a day on admissions alone.
When you throw in merch and resort revenue, it's likely close to but not quite up to Disney World's standards.
This assumes that the sheer size of Disney World results in more sales, more hotel stays, and more food purchases!
So, take the results with a tiny grain of salt.
What's the net worth of Disney?
Disney is an enormous company that owns several companies; this includes ESPN, Marvel, Lucasfilm, Pixar, Disney Theme Parks and Resorts, and ABC.
As a result, it gets revenue and profit from each company which boosts its worth significantly.
According to Macro Trends, the Disney Family is worth a staggering $200.7 billion US dollars, making it one of the largest and most successful companies in the world.
How Much Do Staff at Disney World Earn?
While Disney World itself may earn a lot, there's quite a bit to be desired on the pay front.
It isn't bad per se, but I think you should earn a hefty check for standing around in fur character costumes!
According to PayScale, Disney World employees earn an average of $18.62 an hour.
Dancers and face characters will earn more than regular Cast Members, but there's not a huge difference from person to person.
A Final Word
As you can see, Disney makes a decent buck from its Florida parks.
Regardless of how you feel about the House of Mouse, you can't deny that it's one of the finest places to visit for a dose of magic.
I hope that this article has helped answer the question "how much does Disney World make a day?". Have you learned anything new? I'd love to hear about it in the comments below!
Did you enjoy this post? Why not explore a few of my other Disney World articles? Go on, you know you want to!