Have you ever found yourself wondering "how much does Disney World make a day?". If this question has been playing on your mind, read ahead for an in-depth (and fascinating!) look at Disney's finances!
Walt Disney World is one of the most popular vacation destinations around.
It brings famous movie characters to life, makes you beam, and gets that adrenaline pumping with an incredible range of rides.
But have you ever wondered how much Disney World makes in a day?
I mean, there's a lot of stuff to run, staff to pay, and supplies to order. So, how much profit is really left over at the end of the year?
In this article, I'll run you through the ins and outs of Disney's finances.
It doesn't matter whether you're looking to learn about overall revenue, staff pay, or how Disney makes its money.
You'll find everything you need to know right here.
Oh, and bear in mind that Disney's attendance is only set to increase in the coming years.
This is mostly down to people feeling robbed of the magic during the pandemic. But it's also because Disney is continuing to expand its lands with new attractions that'll draw in new visitors.
And with innovation comes dollar signs!
Now let's dive in and discover just how much Disney makes a day.
How Much Do the Disney Parks Make a Day?
To start with, let's look at the official figures from the Walt Disney Company.
The Disney Parks, Experiences, and Products sector of the Walt Disney World Company made $7.234 billion in the first fiscal quarter of 2022.
For non-financial folks, this covers the first 90 days of the year (so, January, February, and March!).
If you divide the total figure by the number of days in the quarter, we get $80.38 million per day.
However, this accounts for all the Disney parks – including Disneyland, Disneyland Paris, and each of the Asian parks.
Disney's park revenues are really ramping up again after the pandemic. So, the second fiscal quarter of 2022 looked even better than the first.
How good?
Well, the parks took in an incredible $7.4 billion in Q2 and a total of about $28 billion for the fiscal year.
Just be aware that the final figure is for the entire Walt Disney Company.
But when you consider that figure is a fiscal year increase of an impressive 73% over 2021's figures? Well, it's clear Disney is on the up!
If we look at just the Parks Experience and Products section of the company's earnings, it pulled in $7.4 billion in Q3.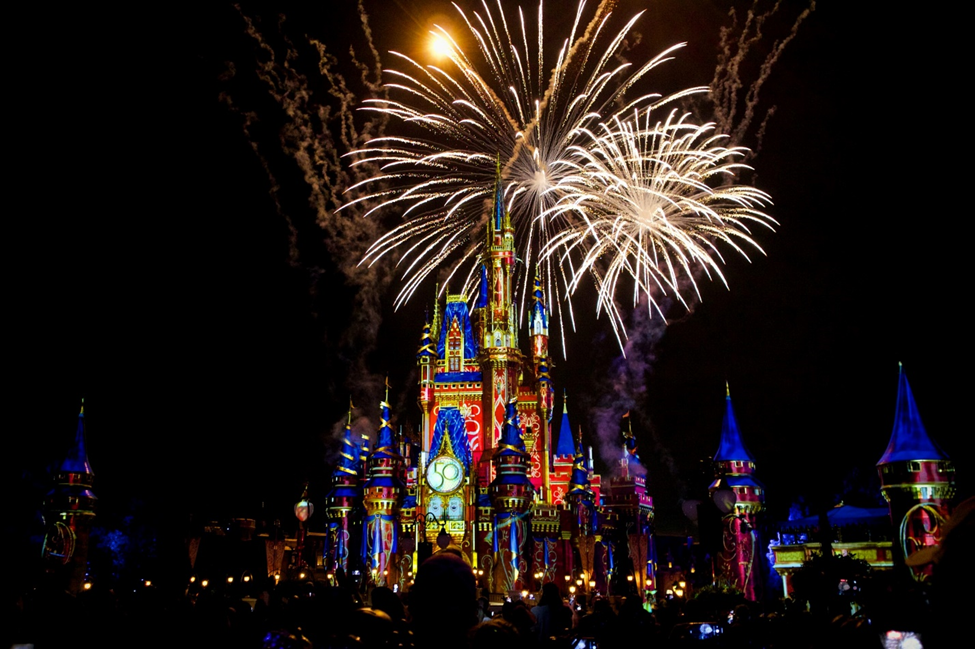 So, exactly how much does Disney World Make in a Day?
In the first fiscal quarter of 2022, Disney World made approximately $19.68 million EVERY DAY across its entire park system.
If you take off expenses and park closures losses it comes to $6 million in profit for Disney World.
So, it's a decent chunk of change.
And did you know that the Magic Kingdom is pulling in around $8 million on its own?
Now those are some big numbers.
What about profits?
Before I get too overexcited about these figures, it's worth noting that the Walt Disney Company spends a lot.
From filming blockbuster movies to park running costs and merch production, the figures we're dealing with aren't strictly profit.
It's said that Disney has operating costs of approximately $2.1 billion. Of this figure, the total park costs amount to $23 million a day globally.
So, that includes Hong Kong, Shanghai, Tokyo, Paris, and the American parks.
If the Disney parks are pulling in around $60 million in park profits a day, a fraction of this is dedicated to Florida.
We've also got to account for Disney's advertising spend which is also a relatively large drain on the company.
In 2022, Disney spent 7.2 billion US dollars on advertising expenses, which is a 30% increase on the previous year.
It's hard to say whether this was an attempt to draw new visitors in after the pandemic or comes from the anniversaries.
But either way, it's a considerable amount that should be drawn from the company's total revenue of $82.72 billion.
Though it still seems like a drop in the bucket, right?
How Does Disney World Make Money?
Entertainment and character meets
By bringing back character meet and greets, the parks are quickly recouping the cash lost during the pandemic.
The prospect of meeting characters in the flesh is also a major draw for adults and children alike.
Sure, you may run into a creepy Mickey Mouse lookalike on the streets of Barcelona. But it'll never match up to the main man himself.
And though the shows at Disney World cost a lot to produce, they add value to each ticket.
In turn, this encourages more guests to visit.
Gift shops
Merchandise is a huge revenue driver for Disney World, and you'll find souvenir shops dotted all over the parks.
At the end of every ride? Yup – you'll have to walk through a field of temptation.
Packed along Main Street? You bet.
In literally every themed land? Of course.
The parks are cleverly designed to encourage you to buy things regularly, and people always lap it up (myself included)!
It's impossible to say exactly how much Disney pulls in from its merch.
But when we think about park sales, Amazon sales, eBay sales, and everything in between, you'll see just how impressive it is.
Hell, I bought a wrap-around teal ribbon bracelet way back in 2011 and I'm pretty sure it was over $10.
Let's assume that every guest spends around $20 on merch on an average day (which is quite conservative, in my opinion).
For the average 164,451 people that visit the parks each day, that's around $3,290,820 across the parks a day.
Now let's say that half of those guests are kiddos without spending money.
It's still over $1.5 million!
When you throw in Spirit Jerseys, Loungefly bags, plush toys, and other bestsellers, the park is making millions.
Dining
Disney needs to account for expenses like food supplies and staff wages.
But they mark up prices in their restaurants considerably. This is understandable, as they're running a business after all.
Character dining at Disney World is particularly expensive, and these restaurants dial up the amount made by the parks.
After all – who doesn't love a meet and greet?
You'll also find that you don't feel bad about dropping tons of cash on trying snacks like Mickey Waffles and beignets.
As you can't get them anywhere else and everything's Mickey-shaped, the parks rake in tons of extra cash!
I'll confess that I'll easily shell out several dollars a day for Disney coffee and snacks (and that's just me!).
So, when you throw in Disney's daily attendance numbers as a multiplier, it's easy to see how much the parks rake in.
Plus, it's always worth remembering that all Disney food has a major mark-up as it's bought wholesale from suppliers.
Across the Boardwalk, Epcot, Magic Kingdom, and the rest of the parks, Disney easily draws in around 18% of the park's total revenue.
Park tickets
Disney World makes over $17.4 million a day from ticket sales alone if we account for Disney World's average attendance across all 4 parks.
And there's no denying that that's a large revenue booster.
As Disney World has an average annual attendance of 58 million guests every year, it's one of the most popular tourist destinations on the planet!
When you consider the average ticket costs over $100 ($109 at the moment!), you can see how admission prices earn the park bundles of cash.
Buying multi-day or 14-day tickets can bring prices down slightly. But by keeping guests in the parks for longer, you'll be inclined to spend more on merchandise and food!
And as so many people go to Disney World each day, it's easy to see why it's a huge earner.
It's also important to remember that the price of tickets can fluctuate hugely.
So, on a day when you're dealing with tons of Park Hoppers instead of one-park visitors, the parks will make more!
Parking
I get it – no one likes paying for parking at Disney.
But it's a major source of income for the parks as it allows Disney to rake in cash from people who have no choice but to pay!
It currently costs $25 a day to park at Disney World, which you'll need to pay if you're taking a rental car with you.
If you're paying for preferred parking, you'll need to pay $45 or $50.
Shuttles and staying at Disney resorts are both good ways to avoid paying for parking (so are annual passes!).
Otherwise, you'll have to dish out some cash to park your car onsite (unless you have an annual pass or special perks!).
And not all Disney resorts let you park for free, so you should absolutely bear this in mind.
Resorts
Plenty of guests stay offsite, but Disney also makes a decent amount from putting guests in resorts.
Whether this is added to a package or purchased separately, it can net Disney millions a year.
I mean, the Disney hotels on the monorail cost a small fortune (the Grand Floridian can cost over $3000 a night for suites!).
So, it's easy to see how the resorts keep Disney's revenues soaring.
As very few people visit Disney for a single day, you can multiply the cost of a room by 5, 7, or even 14 times. Even if you stay at value or moderate resorts, you'll still be shelling out over $100 a night for a room.
With the reservation system in place, you'll also have more guests booking slightly overpriced Disney hotels to guarantee entry.
As long as this process stays in place, Disney will keep raking in extra cash from rooms and Disney Dining.
Perks and shortcuts
You may not be a fan of GeniePlus or the new Lightning Lane at Walt Disney World, but they significantly boost the average spend per capita.
As GeniePlus costs $15 per person PER DAY at the moment, this can easily rack up across a single day.
Throw in the additional cost of paying for single rides at $10-15 per person, and it's easy to end up paying over $100 extra a day.
For an average family!
It's also worth noting that the Bibbidi Bobbidi Boutique is an expensive experience at an average of $199.95 a package.
Oh, and don't forget about those VIP tours that are available for around $450 – $900 per hour!
As guests still need to purchase entry tickets, the new system pads Disney's bottom line at almost no cost to the company.
It's said that these features were added to improve guest experience, but I think there were a few dollar signs in Bob Chapek's eyes when he rolled this one out.
Just saying.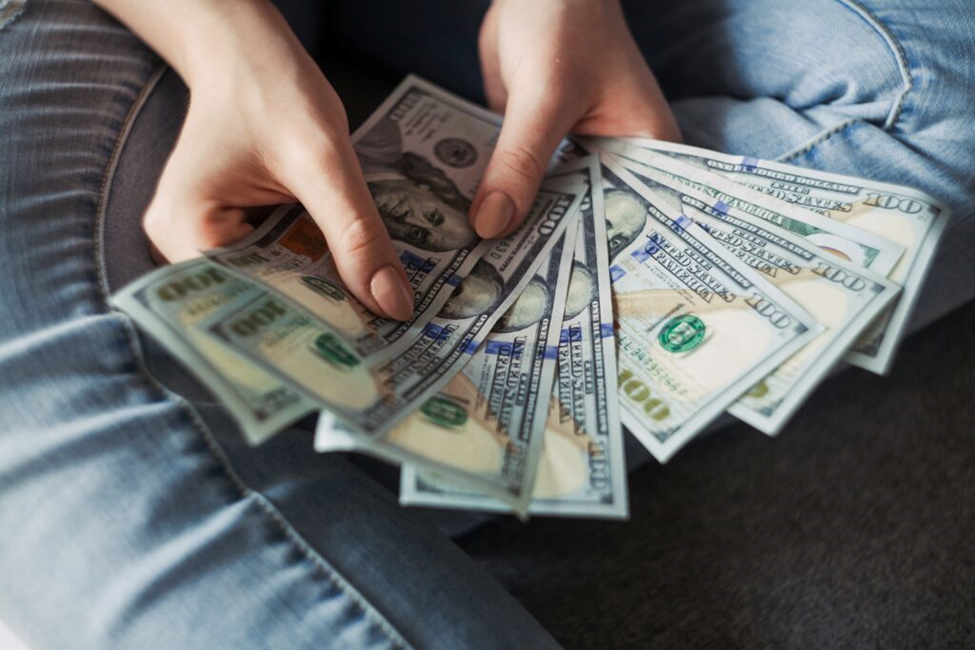 Why Does Disney World Make So Much Money?
Aside from the factors I've already mentioned, it's mainly down to the Disney brand and how powerful it has become over the years.
Disney is recognized around the world, meaning it has a base of die-hard fans who are willing to part with their cash year after year to visit the parks and use monthly streaming services.
The recognizable characters also keep fans buying merchandise, providing the company with free advertising through platforms like Instagram and Twitter.
I mean, it also helps that the company has been around in some form since 1923!
This has given the Walt Disney Company almost 100 years to build up a fan base, construct world-leading theme parks, and continually boost their products and services with research and development.
How Else Does Disney Make Money?
You may think that the Disney parks make up the majority of Disney's earnings.
But you'd be wrong.
Disney collects tons of dough from media and entertainment distribution through Linear Networks, Direct-to-Consumer Sales, and Content Sales. A whopping $14.585 billion in Q1 of 2022 alone.
In total for 2022, its media and entertainment sector made a huge 55 billion US dollars which is nuts.
If you're wondering what this covers, it's largely from streaming services like Disney+, ESPN, and Hulu.
Disney+ boasts a seriously impressive subscribership of 161.8 million as of 2023 (across 108 countries!).
So, it certainly has a huge reach.
Disney + currently costs $7.99 a month in the US with ads and $10.99 without.
So, it's raking in this amount from every single subscriber in the US which adds to the company's overall revenue.
And that's not accounting for its global reach!
If we do a bit of basic mathematics, we can see that Disney+ would generate $1,292,782,000 (!) from its global viewership a month.
Divided by an average of 30 days, that's $3,917,521 a DAY.
If that wasn't impressive enough, they also collect a decent amount of money from merchandise, online sales, and other domestic channels.
It's also interesting to note that the Disney Cruise Line made $1.6 billion for the company recently, with occupancy levels rising by 55% in 2022.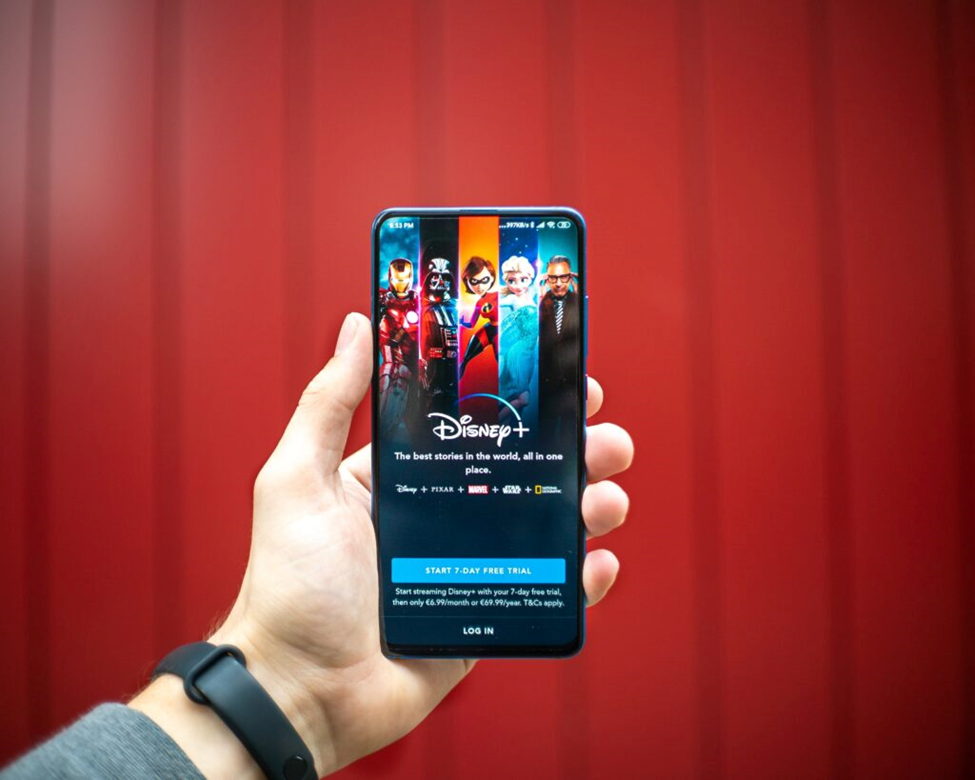 FAQs
How much does Disney World make annually?
It's tricky to say with complete accuracy as figures change each year, but it's estimated it to be approximately $20 billion a year.
How much is Disney World worth?
It's tricky to say exactly how much Disney World is worth, but the Magic Kingdom alone was said to be worth $504 million.
EPCOT came in at $539 million, Animal Kingdom $435 million, and Hollywood Studios at $394 million.
These figures aren't going to be entirely accurate, as how does one value a theme park to the dollar?
But it's a good idea of just how expensive and valuable these gorgeous theme parks are!
I'd say that the company's IP also makes a huge difference to how much the parks are worth.
Before Galaxy's Edge and Pandora burst onto the scene, Animal Kingdom and Hollywood Studios were less appealing.
But with these new additions, the parks are able to draw in a whole new fan base that is here to live out their favorite movies.
And honestly, who doesn't love the Tree of Life and the Millennium Falcon?
Does Disneyland or Disney World make more money?
This is an interesting one, as the OC Register came out with the following quote in March 2020:
"Locally, Disneyland and Disney California Adventure could see an attendance drop of 1.4 million visitors and admission revenue losses of $64 million during the 18-day closure, based on data from the Disney and TEA annual reports."
OC Register
If we do a bit of math, we can assume that Disneyland is making approximately $3.55 million a day on admissions alone.
When you throw in merch and resort revenue, it's likely close to but not quite up to Disney World's standards.
This assumes that the sheer size of Disney World results in more sales, more hotel stays, and more food purchases!
So, take the results with a tiny grain of salt.
When it's not struggling with the pandemic, Disneyland makes around $6.5 million a day!
So, don't feel too sorry for them – they're quickly recouping that lost revenue as of 2023!
What's the net worth of Disney?
Disney is an enormous company that owns several companies.
Just so you're aware, this includes ESPN, Marvel, Lucasfilm, Pixar, Disney Theme Parks and Resorts, and ABC (among others!).
As a result, it gets revenue and profit from each company which boosts its worth significantly.
According to Macro Trends, the Disney Family is worth a staggering $200.7 billion US dollars. This makes it one of the largest and most successful companies in the world.
How Much Do Staff at Disney World Earn?
While Disney World itself may earn a lot, there's quite a bit to be desired on the pay front.
It's not bad per se, but I think you should earn a hefty check for standing around in character costumes!
According to PayScale, Disney World employees earn an average of $18.62 an hour.
Dancers and face characters will earn more than regular Cast Members. But there's not a huge difference from person to person.
What is Disney's biggest source of income?
Disney's entertainment sector is a pretty large source of Disney's income.
But when it comes to profits the parks win out.
If we were looking at revenue alone, I'd be tempted to say media.
But because the company needs to budget for those big-name Marvel stars, it cuts into profits significantly.
As the parks are relatively cheap to run in comparison (and ticket prices keep rising), it's an easy win.
It's also fair to say that Disney acquiring new properties like ABC and 20th Century Fox has added to its income.
Although losses from these companies should also be accounted for, of course.
What is the market share of Disney in 2023?
If we're talking about Disney's box office market share, it was 25.5% in 2021. This was up from 11.5% in 2020!
It's predicted that Disney+ will reach around 260 million subscribers by 2024. This should increase their market share in the streaming world significantly.
Disney's stock is down approximately 53% in 2023 from previous years.
But the general strength of the company and its mass appeal will only send this soaring.
A Final Word
As you can see, Disney makes a decent buck from its Florida parks.
Regardless of how you feel about the House of Mouse, it's one of the finest places to visit for a dose of magic.
It's going to be interesting to see exactly how much the parks improve with Bob Chapek's removal. I've found that he sucked quite a bit of the magic out of the parks with his add-ons and penny-pinching.
I'm going to go out on a limb and say that this probably won't change under Iger.
But we're going to have to wait and see!
I hope that this article has helped answer the question "how much does Disney World make a day?". Have you learned anything new? I'd love to hear about it in the comments below!
Did you enjoy this post? Why not explore a few of my other Disney World articles? Go on, you know you want to!