Have you been trying to figure out how to upgrade a Disneyland ticket? Do you know if it's even possible? Join me as I run through everything you need to know about Park Hopping and upgrading your park tickets!
The Happiest Place on Earth is still one of California's most impressive (and popular!) tourist attractions.
But if you're a first-time visitor to the House of Mouse in Anaheim, everything can feel overwhelming.
Especially the somewhat confusing Disneyland ticketing and pricing system.
I mean, tiers? Park Hopping? Multi-day tickets? What's the deal and what's actually worth purchasing?
Well, I'm here to be your knight in shining armor who'll show you exactly how to upgrade a Disneyland ticket.
And I'll even run you through whether it's worth your time and money or if you're better off without!
Now let's get started.
Why Do People Want to Upgrade Disneyland Tickets?
Although regular Disneyland tickets are great, upgrading to a Park Hopper comes with several benefits.
These include:
More flexibility to move between parks (great for shorter visits!)
Letting you pinpoint which rides you want to visit and jump between parts based on queue times
Giving you the freedom to be spontaneous and visit whichever park you fancy across the day
Getting annual passes (another kind of upgrade!) is great for locals who visit the parks often
I'd honestly say that it's not an absolute must if you're good at planning a Disneyland itinerary and prioritizing must-do rides.
But I'd say whether you should actually upgrade is a totally individual decision (which I'll touch on more later!).
What Are the Different Types of Disneyland Tickets?
Okay, before I run through how to upgrade a Disneyland ticket, I thought it'd be worth talking about the types of tickets that are available.
And that's because you may not need to upgrade.
That's right folks, there might be a way cheaper option for exploring the parks if you can avoid park hopping.
One-Day Tickets
The first type of ticket that you'll see are one-day tickets to one park.
So, these tickets will let you check out Disneyland Park OR Disneyland California Park for as long as you want during opening hours.
I'd say they're great if you've been to Disneyland before and want a quick hit of magic, but aren't ideal for first-timers.
The good thing is that they're easy to figure out, but they're not the best value for money (in my opinion!).
Multi-Day Tickets
If you'd like to explore more than one park, multi-day tickets are your best option (aside from annual passes).
These passes allow you to visit the parks for several days (usually between 2 and 5), but they don't allow park hopping.
Unless you upgrade, that is!
For each day of your visit, you'll be able to visit Disneyland Park OR California Adventure.
You can choose which park you visit by reserving entry for a single park, but your decision will be final.
You can also use your tickets within 13 days of first use or by mid-January (usually!) or the following year.
So, you can't use them whenever you want, but you don't necessarily need to visit on consecutive days.
It's worth mentioning that the more days you visit for, the less each day's ticket tends to cost.
According to the official Disneyland Website, staying for a single day costs $104 (as of 2023) and 5 days costs $83 a day.
You do save money, but you'll need to make sure you actually use your ticket for 5 days.
Otherwise, there's really no point!
Park Hopper Tickets
Ah, the almighty Park Hopper tickets that you're thinking of upgrading to!
These flexible tickets let you visit both parks on the same day, and you can hop as many times as you want.
This isn't strictly necessary to have a good time at Disney, but it's great if you like to switch things up.
Plus, if you're only staying for a day and need to ride something at one park, it's worth investing in.
You'll also need to remember that you'll only be able to park hop after 1pm.
So, keep this in mind if it's going to affect your plans.
Before you hop on the park tickets (pun intended!), make sure you make note of this specific term from Disney:
"All tickets, and associated features and entitlements such as the Park Hopper or Disney Genie+ entitlement, are nonrefundable, nontransferable, revocable, and may not be redeemed for cash. Tickets may not be sold or transferred for commercial use, and exclude activities/events separately priced or not open to the general public."
So, if you have purchased Park Hopper as an add-on, you won't be able to get that cash back.
Annual Passes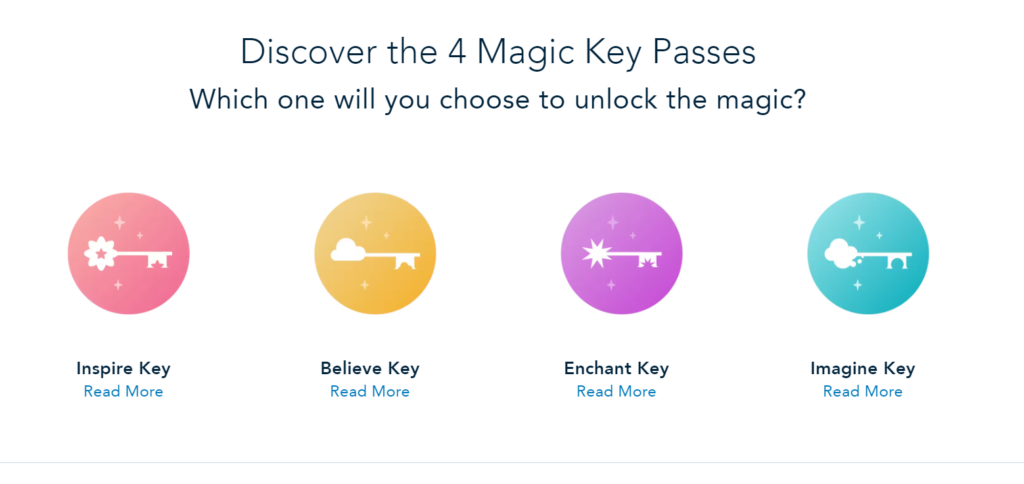 This is only really relevant if you're local to Disneyland and have the chance to visit several times a year.
But if you're an avid park visitor, it's worth shelling out for an annual pass (which should make things cheaper over time).
The average annual pass will give you access to the parks on dates that are set out by separate tiers.
As you'd expect, the more expensive tiers give you fewer blackout dates (like those popular periods around the holidays!).
If you're buying a one-day ticket, you can technically upgrade it to an annual pass if you want.
Now, this obviously won't be a suitable upgrade for most people – but it's certainly an option!
In case you're thinking of getting an Annual Pass, you can choose from the following options:
Imagine Key
Enchant Key
Believe Key
Inspire Key
All of these passes will get you into the parks, but the discounts and perks will vary considerably.
It's also worth mentioning that these passes are currently closed to new purchases and only renewals are being processed at the moment.
If you're looking to upgrade to an Annual Pass, it's best to do this at the parks themselves.
This lets you properly talk through your options with a Cast Member before shelling out hundreds of dollars.
Can You Upgrade a Disneyland Ticket?
What's the price difference between a regular Disneyland Ticket and a Park Hopper?
The exact figures are likely to change year-on-year, but the price of admission for Park Hopper tickets is always higher.
And that's because it comes with more flexibility.
The price difference between Park Hopper and regular tickets is currently $60 (so it's not exactly nothing!).
So, you'll want to carefully consider whether you think this additional cost is worth shelling out.
What about reservations?
Reservations are kind of a bummer, as it makes upgrading slightly tricky.
You'll need to make sure that the parks of your choice actually have capacity before upgrading.
So, if you're planning to buy tickets on the door during peak periods and want to access both parks?
There's a slim chance that you'll be out of luck.
In short, you'll need to make sure you can actually book a park hopper reservation or your upgrade will be moot!
How to Upgrade a Disneyland Ticket
There are multiple different ways to upgrade your Disneyland ticket, and which one you choose is down to you.
I've always found upgrading online is the easiest way, but you might want to just do it at the parks.
Disneyland Website
If you're trying to figure out how to upgrade a Disneyland ticket, one of the easiest ways is by hopping online.
It's important to remember that Disneyland Resort uses a ticketing tier system that locks your ticket price to a reservation date.
So, you may want to check your booking before taking any further steps.
But once you've done that, you can technically change your park ticket if you're buying your ticket online.
And that's an important distinction.
When you're buying your ticket, you'll need to add the "1-day Park Hopper Ticket" option to your selection.
That will give you an immediate price increase that depends on when you're visiting the parks.
High season tickets will naturally cost more to upgrade, while low season tickets will usually be cheaper.
You can also do this online by heading to the Disneyland Website and navigating to Theme Park Tickets & Reservations.
Just enter your ticket details and work through the Upgrade Tickets section by choosing Park Hopper or Magic Key options.
You'll need to pay the difference in either case, obviously!
If you're struggling, it's worth calling the Disneyland Resort Ticket Line at 714-781-4636.
The Cast Members are super helpful and will do everything they can to sort you out quickly.
Disneyland App
I'm a big fan of the Disneyland App as it makes booking a trip (and managing it!) super easy.
I recommend downloading the app first (obvs!) and then logging into the account you used to book the tickets.
You can then head to Tickets and Passes to pull up the tickets under your reservation.
You'll first need to link your tickets before heading to Upgrade Tickets, upgrading, and checking out.
At the park
If you're wondering how to upgrade your Disneyland ticket and are tech-phobic, I suggest just heading to the parks.
You can just head to any of the box office ticket booths, show them your current tickets, and ask to add on Park Hopper.
You'll need to pay the cost of whatever period you're booking (AKA: high or low season), but it's pretty seamless.
Are Park Hopper Tickets Worth It?
Honestly, I'd say that whether or not a Park Hopper ticket is worth it depends on your plans for the day.
If you're visiting for a single day and can't decide on which park to visit – then sure!
The Park Hopper will give you the flexibility to ride the top-tier rides at both parks without missing out.
And if you're buying multi-day Park Hoppers, you won't run the risk of getting bored if you've "overdone" a park.
But to be honest, I think you can easily fill entire days at separate parks if you're visiting for several days.
And if I'm being totally real, I've always felt that the charge for Park Hopper tickets is kind of extortionate.
It's literally close to being $20 or so off an entire one-day ticket if you're visiting for 5 days.
And is the freedom of movement that important to you? Well, that's down to you to decide.
To avoid having to shell out the extra cash, I suggest creating a very specific rope-dropping itinerary.
This should let you hit rides at early access periods and gives you a chance to hit your favorites again.
In my opinion, the sweet spot is the multi-day general ticket as it lets you hit both parks without feeling pressured.
Or spending your entire budget on tickets!
Important Things to Consider Before Upgrading a Disneyland Ticket
Is an annual pass better value?
If you're planning to visit the parks for more than a week a year, I'd say that you're better off grabbing an annual pass.
Even the cheapest Magic Key will give you decent access to the parks along with a bunch of additional benefits.
This makes it a way better option than upgrading your Disneyland one-day or multi-day ticket.
If dining discounts, free parking, and special event access sounds like your bag, it's another reason to purchase a pass.
The tier of your upgraded tickets
If you've bought your tickets in advance and are looking for flexibility on dates, you'll need to purchase a higher tier pass.
These typically let you visit on more valuable dates (usually near holidays), while lower tier passes don't offer this.
You won't be given a Disneyland ticket refund if you buy a lower tier pass and change your mind.
So, it's uber-important to make the right call from the get-go.
How long you're around for
If you're planning to visit Disneyland for 3, 4, or 5 days, a multi-day ticket will be just fine (trust me!).
But if you only have two days to spare, you might not want to be worrying about missing out on rides.
Or you know, being trapped in a park you're not necessarily vibing with that day.
How many people are in your party
If you're traveling as part of an enormous family, the price of adding Park Hopper to your tickets will be eye-watering.
But if you're traveling as part of a couple, it won't be too much of an extra strain on your budget.
How to Make the Most of Your Single Park Disneyland Ticket
I get that this entire post is teaching you how to upgrade a Disneyland Ticket.
But if you don't want to or it doesn't feel right, you can still make the most of your trip in a few simple steps!
Genie Plus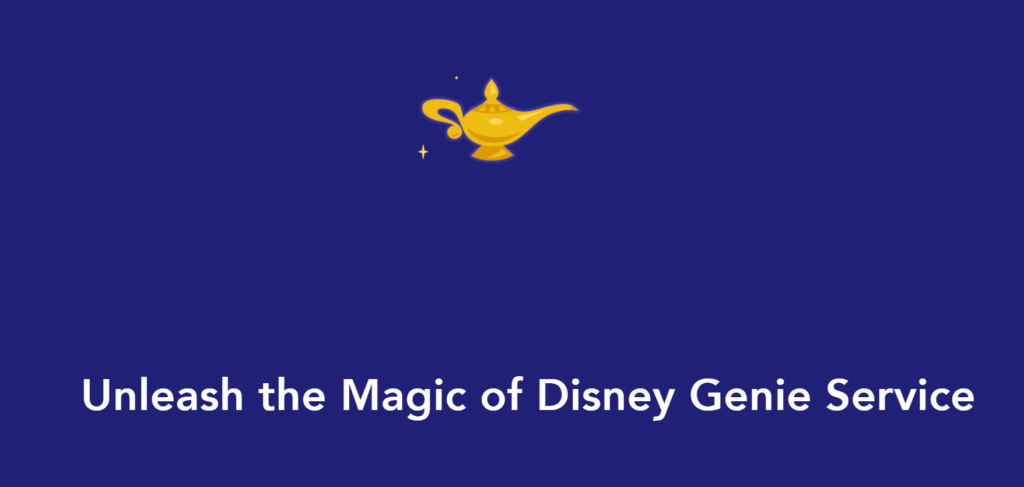 Genie Plus can be tricky to work out for a first-timer, but it can also save you serious time while you're in the parks.
I recommend grabbing Genie Plus if you're visiting for a couple of days, as it'll let you power through important rides.
It's not foolproof, but it can help cut down long ride times for about $20 a day (which is cheaper than park hopping!).
You'll need to be very astute with when you login to Genie Plus to select Lightning Lanes.
But if you're on top of things, you should be fine!
Rope Dropping
One of my favorite ways to work around a regular single ticket is by forming a great Disneyland rop drop plan.
That usually involves running for the most popular rides and prioritizing smaller rides later in the day.
It's also a good idea to combine your rope drop plan with a clever use of Genie Plus to hit as much as possible.
Getting discounted tickets
If you can, try and get discount tickets to reduce the cash burden of your trip.
Not only will this make a regular ticket seem like an even better deal, but it'll encourage you to make the most of 1 park.
I hope that this guide has helped you figure out how to upgrade a Disneyland Ticket (and if it's worth it!).
Do you have any further questions on how to upgrade a Disneyland ticket? If so, just drop me a comment below and I'd be happy to help!
Related Posts: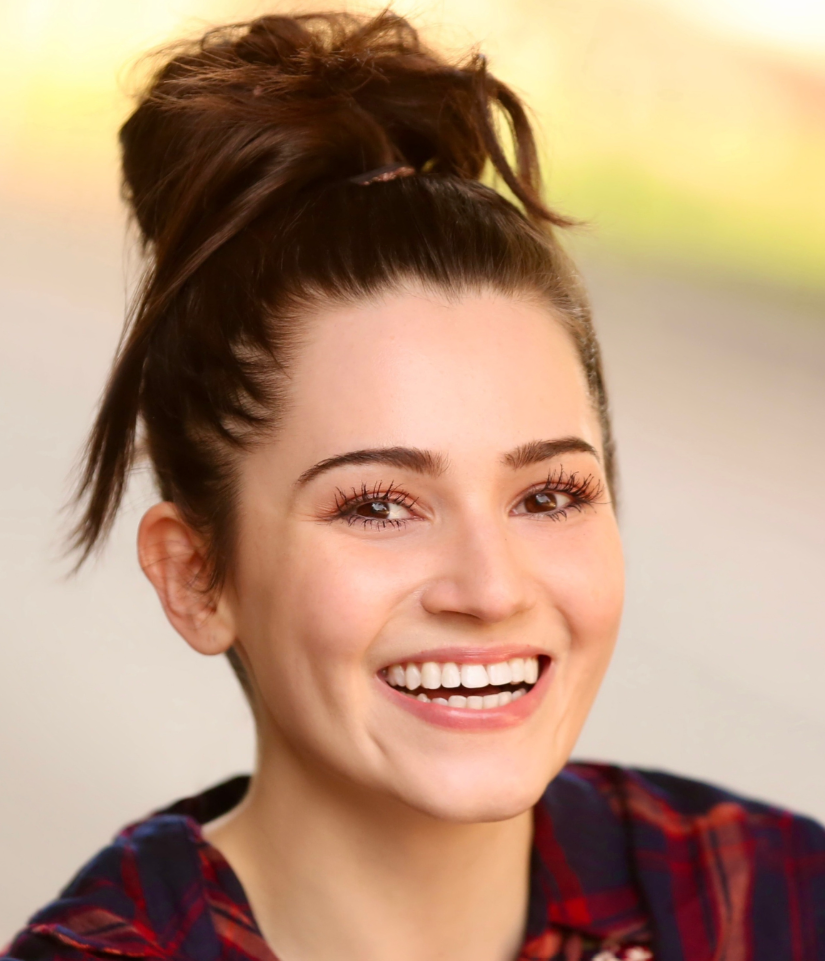 Grace is the creator, editor, and sole writer for Pixie Dust and Passports – a blog that's ALL about Disney! She's made it her life's mission to visit the Disney parks as much as possible and loves trying new snacks, grabbing the latest spirit jerseys, and rocking Loungefly bags. Oh, and she also holds a BA in History from UCL, which makes her a research and deep-dive enthusiast into all things Imagineering.