If you've been wondering what's inside the EPCOT ball, then you've come to the right place. From a whole ride to secret VIP lounges, this post covers everything you need to know!
The EPCOT Ball is one of the defining features of Walt Disney World.
We all know that it looks like an oversized golf ball, but there's much more to this iconic sphere than first meets the eye.
And there's plenty that does meet the eye.
Geodesic design? Check. A fascinating architectural structure? Yup. Interesting lighting? You bet.
Although the EPCOT ball is a famous icon at Disney World, you might not know much about it.
So, if you'd like to learn a few facts about what's inside the EPCOT Ball and how it was built, just keep reading. I promise that you'll learn something new that'll make you want to hotfoot it straight to the parks!
What Is the EPCOT Ball?
The EPCOT Ball (otherwise known as Spaceship Earth) is a central attraction at the EPCOT park at Walt Disney World.
Since it first opened on 1st October 1982, this geodesic sphere has been the representation of the park's futuristic and global feel.
And yes, it looks like a golf ball!
Although the main thing inside the EPCOT Ball is the Spaceship Earth ride, the EPCOT ball is everything from a symbolic structure to simple ride housing.
Talk about a jack of all trades.
What is the EPCOT Ball Meant to Be?
The EPCOT ball is supposed to be a dark ride attraction called Spaceship Earth.
But it's also Walt Disney's personal commentary on modern societies and enormous cities.
Throughout the ride, you'll spot everything from cavemen writing on the walls to the rise of the media and the achievements of today's men and women.
The ride inside the EPCOT ball has a name that's slightly deceiving as it isn't exactly about space.
But the design of the ball (it's super futuristic!) and the immense journey you go on throughout the ride make you feel as though you're being catapulted into space!
And hey, EPCOT needed a centerpiece that would look great in photographs and draw attention from the global press.
Which I feel it certainly did!
The History of Spaceship Earth
Walt basically wanted the ball to represent the "Experimental Prototype Community of Tomorrow" that would look exactly like a city.
Walt hoped to build an actual city in EPCOT that would allow residents to live in the area. So, it would become the ultimate immersive experience!
Unfortunately, this wasn't reasonable as building the mass transport systems, schools, and housing just wasn't viable.
It was eventually abandoned after Walt's death in 1966, and a park was designed to complement Magic Kingdom instead!
Don't worry though – the Imagineers still kept the basic idea of Walt's World alive.
The park was originally split into two parts called World Showcase (that still exists!) and Future World.
However, the park will eventually be transformed into four distinct lands: World Discovery, World Showcase, World Nature, and World Celebration.
How Was the EPCOT Ball Built?
Oh, and if you're wondering how the ball came to be, it was designed by an Imagineer called Gordon Hoopes.
He wanted to "create an atmosphere for our guests that raises their spirit and kindles an excitement for the human experience in the future" with a huge structure that made people think.
It was largely inspired by the Biosphere at the 1967 International and Universal Exposition (Expo '67) in Montreal, but it's also partly based on a golf ball!
The panels are made from a collection of Alucobond sheets that are designed to be lightweight on their own but heavy when joined.
This probably explains why the entire EPCOT ball weighs a whopping 15,520,000 lbs.
And don't forget the enormous structural steel rods that are required to keep the ball in place!
If you're looking for the basic answer, the EPCOT ball is made from sandwiched triangles of Alucobond which are joined together to create the structure we know and love.
It's important to note that the EPCOT ball was also designed to withstand Orlando's hurricane season and immense rainfall.
So, the "golf ball" features amazing rain gutters that allow all excess water to filter through to the World Showcase Lagoon.
The entire labor of love took an amazing 26 months and 40,800 hours to build. And it was worth every minute, in my opinion!
Can You Go Inside the EPCOT Ball?
You sure can!
It wasn't originally clear whether Imagineers would plan to create an invisible building that housed a ride or whether it'd be inside the ball itself.
Eventually, Ray Bradbury decided that the ride would be a journey through the history of humanity.
As the ride was sponsored by the Bell Network at the time, there's a huge focus on media and communication throughout the ages.
Hey, it's only fair when they're flashing the big bucks!
The Omnimover vehicles haven't changed much over the years, and the ride is virtually the same as it was when it first opened in 1982.
The ride starts by moving riders up a ramp before they pass through various scenes from the caveman era right through the modern ages.
Well, the 1980s – but it was modern at the time!
The Imagineers hoped to have a major projection of Earth and satellites on a moon base to act as the climax for the ride.
But it ended up being far too complex (and unimpressive!) as the forced perspective simply didn't work.
So, they decided to have animatronic astronauts and a simpler projection instead!
The entire ride lasts for around 16 minutes, is narrated by Academy Award® winner Judi Dench, and features music from a 63-piece orchestra.
If you keep an ear out, you'll notice that the music subtly changes from room to room with instruments that transition effortlessly.
What's Inside the EPCOT Ball
Spaceship Earth
I feel like I've covered Spaceship Earth plenty already, so I won't mention it again in this list of things inside the EPCOT ball!
But it's there, it's fabulous, and is certainly worth riding.
Event Space
Another fascinating thing inside the EPCOT ball is Event Space.
As you might have guessed from its name, it's an Event Space that is usually used for special events and corporate get-togethers.
For this reason, it's not really booked out for personal events – sorry, folks!
If you're wondering where it is, it's on the second floor of the ball and the wall of windows can be seen from the outside.
You'll get great views of the World Showcase and World Celebration parts of the park, but it's unlikely that you'll be able to make it through the doors.
But it's interesting to know that there's something else inside the EPCOT ball aside from Spaceship Earth, right?
Project Tomorrow
If you're traveling with kiddos, then you might enjoy Project Tomorrow.
It's an interactive play spot that's tucked inside the EPCOT ball right after you get off Spaceship Earth.
Not only is it the best spot to grab your ride photo, but it's a wonderful place to challenge kids (and kids at heart!) with puzzles and intellectual games.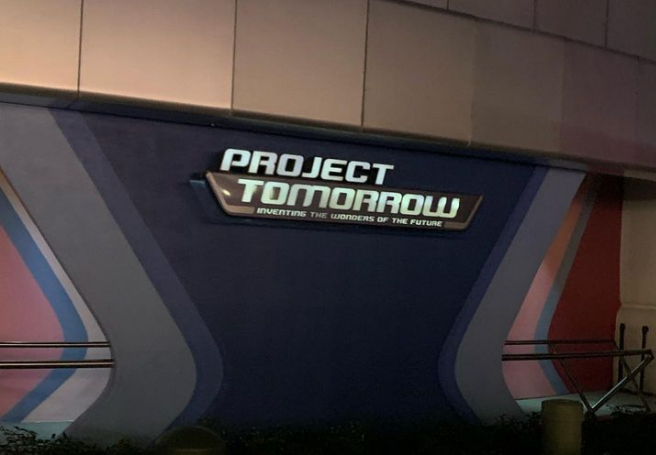 VIP Lounge (no longer in use!)
Okay, it's sort of cheating to include the former sponsor lounges on my list of things inside the EPCOT ball.
But it totally counts.
Over the years, Spaceship Earth has been sponsored by several high-profile electronic and communications companies.
It started with the Bell Network, but you'll also have seen AT&T and Siemens taking the reigns over the years.
To keep their corporate sponsors happy, Disney built a seriously gorgeous VIP lounge inside the EPCOT ball that was only open to certain visitors.
It was basically a huge perk for corporate sponsors who may have been visiting the parks with their families.
But as Spaceship Earth has been sponsor-less for several years, it's no longer in use and has been turned into an event space instead.
Hey, the more you know, right?
If you're curious about the VIP lounge that used to be inside the EPCOT ball, check out this informational video below!
Fun Facts About The EPCOT Ball/Spaceship Earth
1. The EPCOT ball is 180 feet tall and weighs 15,520,000 pounds!
2. It's technically two individual structured domes, not an entire sphere.
3. It's known for its corporate sponsors – Bell Networks, AT&T, and Siemens were the three of note over the years!
4. If you visited the parks during the year 2000, you might have spotted a giant Mickey arm that was on the side of the dome. It was holding an enormous magic wand and stayed there for 7 years before being removed.
5. The ride Spaceship Earth features many famous presidents in various animatronic roles. Andrew Jackson and John Adams both appear if you feel like trying to spot them!
6. There's a hidden Mickey in the Renaissance scene. Just keep an eye on the grapes!
7. The ride was based on a book called Operating Manual for Spaceship Earth by R. Buckminster Fuller!
8. There's a secret trap door built inside the EPCOT ball. It's on the roof and it's used to carry out maintenance on the top of the roof.
FAQs
Who has narrated Spaceship Earth?
It's been narrated by Judi Dench since 2008, but she's not the OG narrator!
Before it was Judi, the ride was narrated by Vic Perrin, Walter Cronkite, and Jeremy Irons!
What is the EPCOT ball made of?
It's made of Alucobond sheets!
How do they clean the EPCOT ball?
When they were built, the EPCOT ball was supposedly "self-cleaning". In reality, it's pressure washed!
Does the EPCOT ball light up at night?
It sure does!
Is there a restaurant inside the EPCOT ball?
Not directly inside the EPCOT ball, but there's a restaurant called Space 220 that's tucked right next to Mission: SPACE!
What time is the show on the EPCOT ball?
The show is called Disney Harmonious and it usually starts at 9:45 pm each night.
How many bulbs are on the EPCOT ball?
There are an impressive 11,000 side-firing lights on the EPCOT ball that create a gorgeous glowing effect on the ball when night falls.
The entire system can produce an amazing 30 million lumens of light – AKA, around the same amount as 35,000 regular light bulbs!
Futuristic, indeed.
How to Get Inside the EPCOT Ball
This might seem like an obvious answer, but you just need to get on Spaceship Earth!
The queue line is easy to find, so just hop on the ride to start your journey inside the EPCOT ball.
Does Spaceship Earth have a height requirement?
Although I wouldn't put Spaceship Earth on my list of the best EPCOT rides for toddlers (it's a touch too dull!), there's no height requirement.
How old is the EPCOT ball?
It was built in 1982, so it's over 40 years old now!
There you have it – everything you need to know about the inside of the EPCOT ball! As you can see, there's a lot more to Spaceship Earth than first meets the eye! Have you been inside the EPCOT ball recently? I'd love to hear about your experience with this park's central structure!
Related Posts: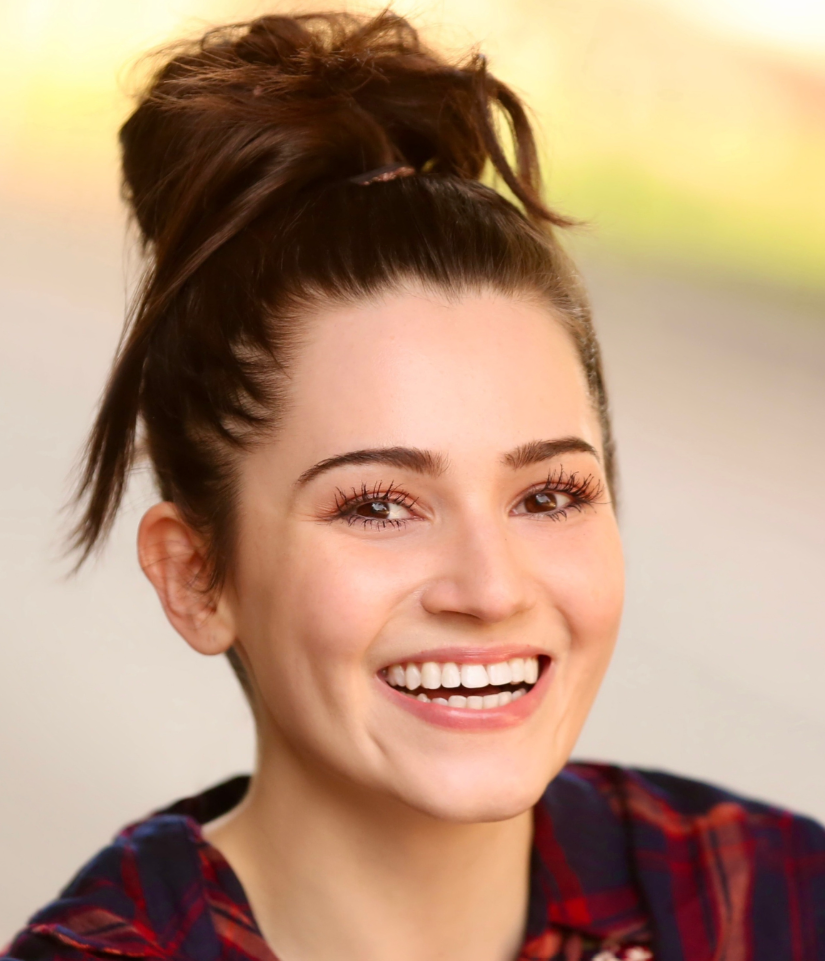 Grace is the creator, editor, and sole writer for Pixie Dust and Passports – a blog that's ALL about Disney! She's made it her life's mission to visit the Disney parks as much as possible and loves trying new snacks, grabbing the latest spirit jerseys, and rocking Loungefly bags. Oh, and she also holds a BA in History from UCL, which makes her a research and deep-dive enthusiast into all things Imagineering.