If you're on the hunt for the perfect Disney Instagram captions to spice up your feed, read ahead for my top picks! Ranging from couples' captions to adorable Bachelorette sayings, these quotes are bound to have you wishing upon a star.
Look, I totally get it – coming up with the best Disney Instagram captions can be TRICKY. You want to be witty and cute without trying too hard to make a statement. Oh, and you obviously want to showcase your love for the House of Mouse in the process!
There are so many incredible photo opportunities at Disney that you'll want to pull out these adorable captions for. Buying beignets? Check. Riding Dumbo? Absolutely. Taking a family photo in front of the castle? You bet.
So, grab your finest Minnie Mouse ears, throw on your favorite Disney bounding outfit, and prepare for your post to go viral.
Because these Disney captions for Instagram are about to make those unforgettable moments even sweeter.
They've been handpicked by yours truly to transform everything from reels to grid photos. Just don't blame me when you make your entire following green with envy!
What Makes a Great Instagram Caption?
Before I dive into my list of the best Disney Instagram captions, I'll quickly run you through what makes an excellent caption in the first place!
I'd say that if you follow a few basic rules, you'll be golden:
1. Choose captions that are witty, fun, and match your image.
2. Don't be afraid to make fun of yourself!
3. Pay attention to the first line of your caption. You can fill the rest of the text with information about your trip, where to find the best beignets at Disneyland, or anything in between!
4. Make sure they tell a story.
5. Make use of hashtags for ultimate exposure. After all, taking those photos was a lot of effort – you might as well let the Instagram algorithm find you!
6. Keep an eye on your character limit. These Disney Instagram captions are all short and sweet, but it's not ideal if you're rambling on!
7. Just have FUN!
Best Disney Instagram Captions from Iconic Movies
1."In a galaxy far, far, away…" – Star Wars
2. "Now, think of the happiest things. It's the same as having wings." – Peter Pan
3. "Like a shooting star, I will go the distance." – Hercules, Hercules
4. "The wilderness must be explored!" – Russell, Up
5. "If you walk the footsteps of a stranger, you'll learn things you never knew you never knew." — Pocahontas, Pocahontas
6. "Life's not a spectator sport. If watchin' is all you're gonna do, then you're gonna watch your life go by without ya." —Laverne, The Hunchback of Notre Dame
7. "Be our guest." – Beauty & the Beast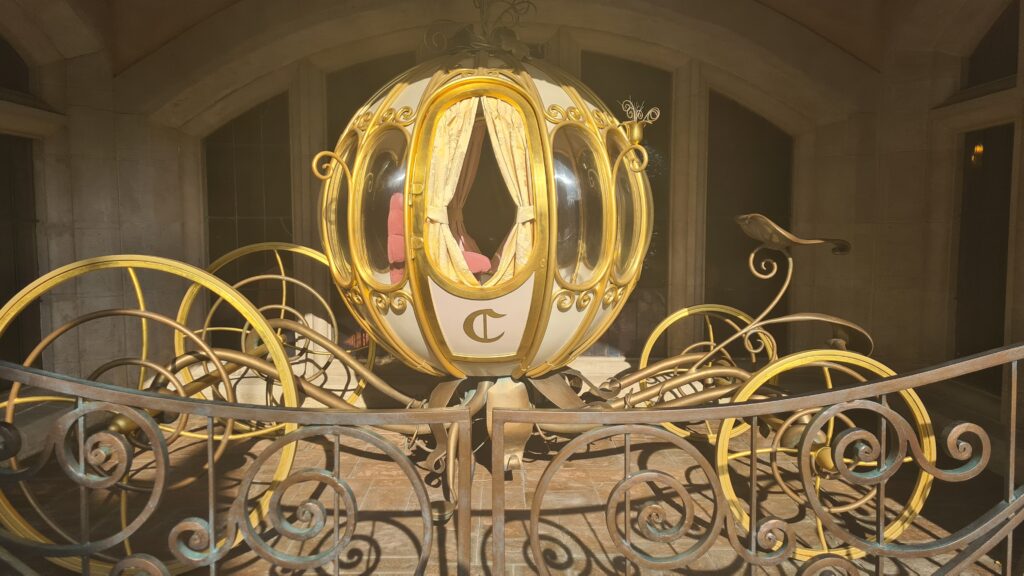 8. "My oh my, what a wonderful day!" – Song of the South
9. "Don't just fly, soar!"
10. "May the force be with you." — Obi-Wan Kenobi, Star Wars
11. "Who says that my dreams have to stay just my dreams?" — Ariel, The Little Mermaid
12. "First star to the right and straight on til morning." – Peter Pan, Peter Pan
13. "Our fate lies within us, you only have to be brave enough to see it." – Merida, Brave
14. The very things that hold you down are going to lift you up – Dumbo
15. "If you don't know where you want to go, it doesn't matter what path you take." – Alice in Wonderland
16. "The flower that blooms in adversity is the most rare and beautiful of all." – Mulan's father, Mulan
17. "I never look back darling, it distracts from the now" – Edna Mode, The Incredibles
18. "Oh, isn't this amazing? It's my favorite part because you'll see." — Belle, "Little Town"
19. "Put your faith in what you most believe in." – Tarzan
20. "Tranquil as a forest but a fire within." — Li Shang, Mulan
21. "Look how far you've come; you filled your heart with love." — Zootopia, 'Try Everything'
22. "But I know exactly where I am going. Gettin' closer 'n closer every day." — Tiana, Princess and the Frog
23. "Let me share this whole new world with you."-Aladdin
24. "There's just no telling how far I'll go." – Moana
25. "To infinity and beyond!" -Buzz Lightyear, Toy Story
26. "Every adventure requires a first step." — Cheshire Cat, Alice in Wonderland
27. "The most fantastic, magical things can happen, and it all starts with a wish." — Jiminy Cricket, Pinocchio
28. "When you wish upon a star" – Jiminy Cricket, Pinocchio
29. "You've got a friend in me." -Toy Story
30. "Go, live your dream." -Ruffian, Tangled
31. "Part of the journey is the end." — Tony Stark, Avengers: Endgame
32. "Reach for the sky!" -Woody, Toy Story
33. "Chewy, we're home." -Han Solo, Star Wars
34. "A dream is a wish your heart makes."-Cinderella
35. "The dreams that you wish will come true." -Cinderella
36. "Even miracles take a little time." -The Fairy God Mother, Cinderella
37. "Forget about your worries and your strife…" -Bare Necessities, The Jungle Book
38. "Tale as old as time." -Beauty and the Beast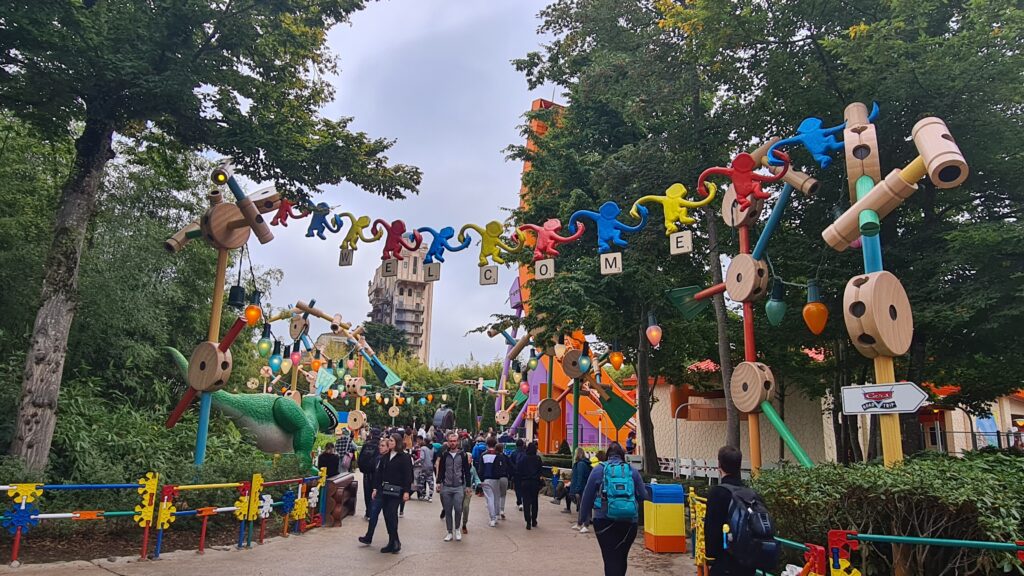 39. "A good soldier never leaves a man behind!" -Sarge, Toy Story
40. "Guys, I want a castle."- Flynn Rider, Tangled
41. "I finally found adventure in the great wide somewhere!" -Belle, Beauty and the Beast
42. "'There probably aren't words to describe your emotions.' 'On the contrary, there's a very good word… It's supercalifragilisticexpialidocious!'" -Mary Poppins
43. "Adventure is out there!" – Ellie, UP!
44. "There's a great big hunk of world down there with no fence around it." —Tramp, Lady and the Tramp
45. "Venture outside your comfort zone. The rewards are worth it." —Rapunzel, Tangled
46. "Remember me, though, I have to travel far. Remember me each time you hear a sad guitar. Know that I'm with you the only way that I can be. Until you're in my arms again, remember me." — Coco
47. "Just keep swimming." – Finding Nemo
48. "Chewy, we're home." -Han Solo, Star Wars
49. "Aloha! Also cute and fluffy." – Lilo & Stitch
50. "BEST.DAY.EVER." -Rapunzel, Tangled
Cute Disney Instagram Captions
51. "All you need is faith, trust, and a little pixie dust."
52. "Life is the bubbles!"
53. "A dream is a wish your heart makes, and I'm glad mine wished for Mickey Waffles."
54. "It's a small world after all."
55. "Looking for my Prince Charming."
56. "You're never too old to wish upon a star."
57. "Dreaming of my next Disney Day."
58. "What could be more important than a little something to eat." – Winnie the Pooh
59. "I love a story with food in it." – Oliver & Company
60. "Chillin' like a Disney villain."
61. "Joining the resistance in Galaxy's Edge."
62. "I piloted the Millennium Falcon today. What did you do?"
63. "Have courage and be kind." – Cinderella
64. "No touchy." – The Emperor's New Groove
65. "What can I say, the camera loves me!" – Monsters, Inc.
66. "Do you suppose she's a wildflower?" – Alice in Wonderland
67. "Ya look great kid. Ya look sensational." – The Little Mermaid
68. "If you wear a dress and have an animal sidekick, you're a princess." – Moana
69. "Samantha?! I don't even know a Samantha!" – Olaf, Frozen II
70. "I like my food Mickey-shaped."
71. "Dinglehopper hair, don't care."
72. "May the force be with you."
More Adorable Disney Captions for Instagram
73. "Does this ice cream go with my ears?"
74. "Blasting off into the cosmos on Space Mountain."
75. "We might just be the happiest family on earth."
76. "We finish each other's sandwiches." -Anna, Frozen
77. "I like warm hugs." -Olaf, Frozen
78. "I'm living my best life Once Upon a Dream." -Aurora, Sleeping Beauty
79. "Living on Galaxy's Edge."
80. "You like my ears? Gee thanks, just bought 'em!"
81. "This girl runs on Coffee and Disney."
82. "Don't mind if bibbidi bobidi do!"
83. "Wanderlust and fairy dust."
84. "You'll find me hanging out on Main Street – forever!"
85. "Race you down Main Street!"
86. "There's a great big beautiful tomorrow waiting at the end of every day." – Carousel of Progress
87. "May the Fourth be with you" (perfect for May 4th captions!)
88. "Ohana means family. And family means no one gets left behind." -Lilo and Stitch
89. "Bows before bros."
90. "The Ocean chose me." – Moana, Moana
91. "You mer-maid my day!"
92. "Live every moment as not to regret what you are about to do." — Mickey Mouse
93. "It's not easy being a princess…but hey if the slipper fits!"
94. "I'm either at Disneyland, or I'm missing Disneyland."
95. "Feeling Supercalifragilisticexpialidocious!"
Walt Disney Instagram Captions
96. "If you can dream it, you can do it. Always remember that this whole thing was started with a dream and a mouse."
97. "All our dreams can come true if we have the courage to pursue them."
98. "To all who come to this happy place, welcome."
99. "Adults are only kids grown up, anyway!"
Family Captions for a Disney Vacation
100. "I want to be where these people are."
101. "And I think to myself, what a wonderful world."
102. "Living our best Hakuna Matata lives!"
103. "Disney wife, happy life."
104. "I'm surrounded by idiots." – Scar, The Lion King
105. "Disney baby coming through!"
106. "Why travel the world when you can go to Disney World?"
107. "You had us at castle!"
108. "The happiest family on earth."
109. "You're not getting cold fins now, are you?" – The Little Mermaid
110. "We're all in this together." -High School Musical
111. "Who says we have to grow up?"
112. We are "practically perfect in every way."
113. "My Minnie me!"
114. "In my favorite place with my favorite people."
115. "You miss 100% of the castles you don't see."
116. "Forget about your worries and your strife"
Disney Instagram Captions for the Holidays
117. "It's a jolly holiday with (insert the name of your friends, family, or partner!)" -Mary Poppins
118. "The cold never bothered me anyway." -Elsa, Frozen
119. "There's no Christmas like Christmas at Disney!"
120. "Some people are worth melting for." -Olaf, Frozen
121. "It's all a bunch of Hocus Pocus!" -Hocus Pocus
122. "Welcome, foolish mortals." -The Haunted Mansion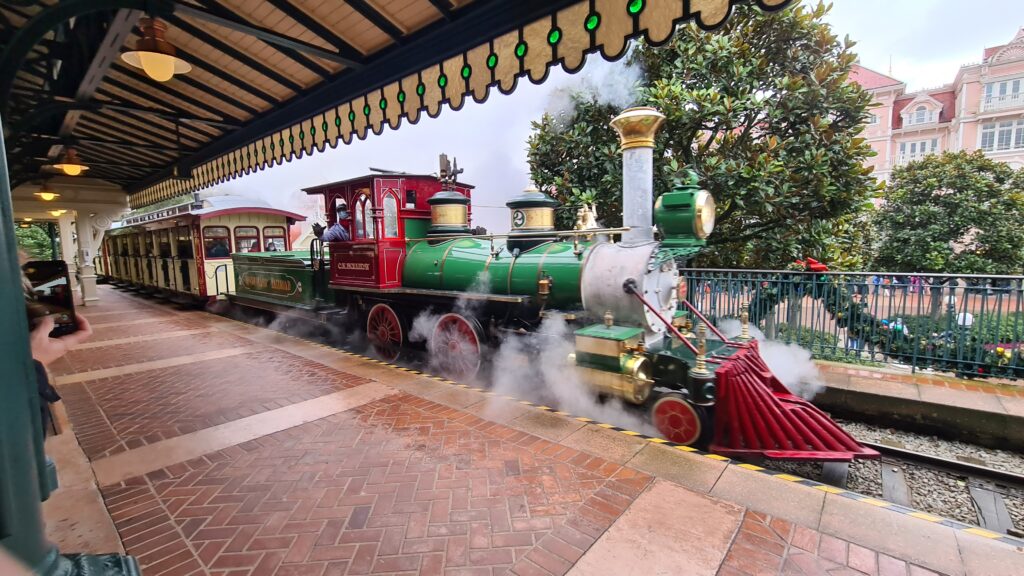 Fun Disney Instagram Captions
123. "Disney Mode: activated."
124. "Half god, half mortal, all awesome." – Maui, Moana
125. "Hey Howdy Hey Disney!"
126. "That's Cruella and unusual punishment"
127. "I swear, I'm sweatin' like a sinner in church!" – The Princess And The Frog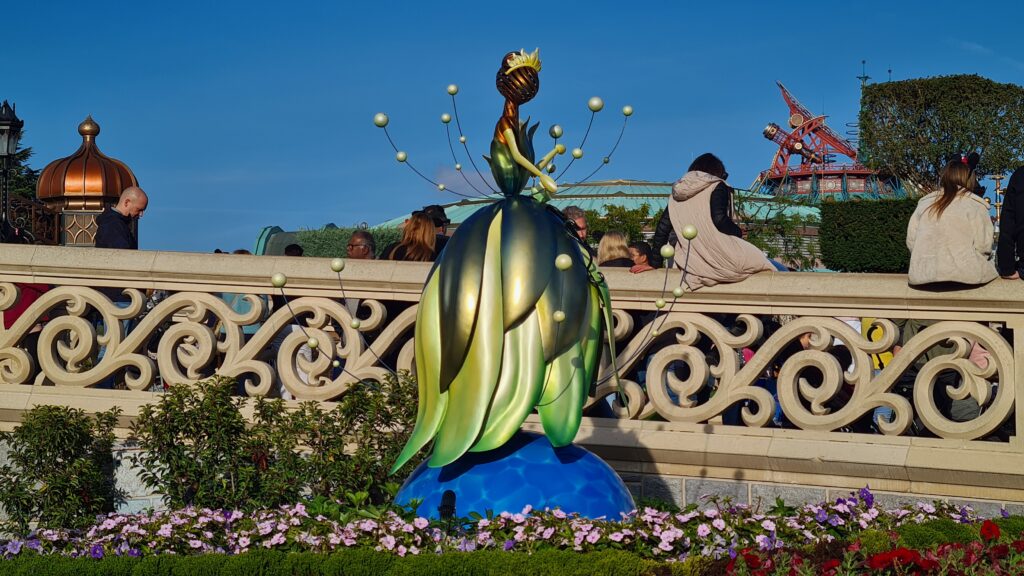 128. "Here, you leave today and enter the world of yesterday, tomorrow, and Fantasy."
129. "If you can read this, thank the Phoenicians."
130. "I left my heart in Disney [World/Land/Paris – your choice!]"
131. "You'll find me in the Twilight Zone."
132. "I'll just be here drinking around the world."
133. "Just hanging out in Andy's room with the toys."
134. "Everything is topsy turvy!"
135. "I'm just here for the snacks."
136. "It's a princess thing."
137. "Eat. Sleep. Disney. Repeat."
138. "Polka dots never go out of style!"
139. "Never too old for a photo with Mickey."
140. "Disney diet: churros, pretzels, and anything Mickey-shaped."
141. "I'll be buzzed all lightyear."
142. "Just a small-town girl, living in a Disney World."
143. "I didn't even have to trade my voice to Ursula for a ticket here!"
144. "Let's stuff chocolate in our faces!"
145. "Be right back, just polishing my tiara."
146. "We've got ears, say cheers!"
147. "Cinderella is proof that a new pair of shoes can change your life."
148. "Stop! You're making me Disney!"
More Fun Disney Instagram Captions
149. "Oh Mickey, you so fine, you so fine, you blow my mind, hey Mickey!"
150. "You had me at Disney!"
151. "I'm just a simple man trying to make my way in the universe." – Star Wars: Episode II – Attack of the Clones
152. "Hei Hei from Walt Disney World!"
153. "Get in the elephant, loser, we're going flying."
154. "Do. Or do not. There is no try." – Star Wars: Episode V – The Empire Strikes Back
155. "I'm one with the Force. The Force is with me." – Rogue One: A Star Wars Story
156. "Has anyone seen my glass slipper?"
157. "I'm either at Disneyland, or I'm missing Disneyland."
158. "Venture outside your comfort zone. The rewards are worth it." — Rapunzel, Tangled
159. "Look at this stuff. Isn't it neat?"
160. "You're never too old to be young." – Snow White and the Seven Dwarfs
161. "Everything the light touches is our lunch…I mean kingdom."
162. "Yo Ho, Yo Ho, a [Disney] life for me!"
163. "One little spark of imagination is at the heart of all creation." -Figment
164. "There seems to be no signs of intelligent life anywhere." -Buzz Lightyear
165. "We've got ears, say cheers!" -Mickey Mouse Clubhouse
Romantic Disney Instagram Captions
166. "At last I see the light." -Tangled
167. "We've got that glass slipper, floating lantern, magic carpet kind of love."
168. "I look at you, and I'm home." -Dory, Finding Nemo
169. "Now I know you're my true north, because I'm lost in the woods." -Kristoff, Frozen 2
170. "So this is love." -Cinderella
180. "Can you feel the love tonight?" – The Lion King
181. "Love is a song that never ends."
182. "Love is an open door."
183. "True love is putting someone else's needs before yours."
184. "No better place to be with my Bibbidi Bobbidi Boo."
185. "Go on and kiss the girl."
186. "Meet me under the fireworks."
187. "You are the Mickey to my Minnie."
188. "Every minute spent in your company becomes the new best moment of my life." – Bolt
189. "You so totally rock, Squirt!" – Finding Nemo
190. "I love you, Jerkface." – Hocus Pocus
191. "You don't meet a girl like that every dynasty." – Mulan
192: Piglet: how do you spell love? Pooh: You don't spell it, you feel it. – Winnie the Pooh
193. "Almost as cute as BB-8."
194. "Don't mind us – just sharing True Love's Kiss."
195. "I put a spell on you, and now you're mine!" – Hocus Pocus
196. "I love you and…SQUIRREL." – Up
197. "You know, I am so romantic. Sometimes I think I should just marry myself." – Monsters, Inc.
198. "I love you, schmoopsie-poo!" – Monsters, Inc.
199. "You are my greatest adventure." – The Incredibles
200. "Talk Wookie to me."
201. "Some things never change…like how I'm holding on tight to you." – Anna, Frozen 2
Captions for Run Disney
202. "And she ran happily ever after."
203. "Run like Cinderella at midnight."
204. "Look like a Beauty, run like a Beast."
205. "Sorry charming, gotta run!"
Which of these Disney Instagram captions and quotes do you love best? If you choose to use any of these captions, I'd love to see them on Instagram! So, link me up in the comments below!
If you enjoyed this post, why not check out a few more articles to get you revved up for Disney?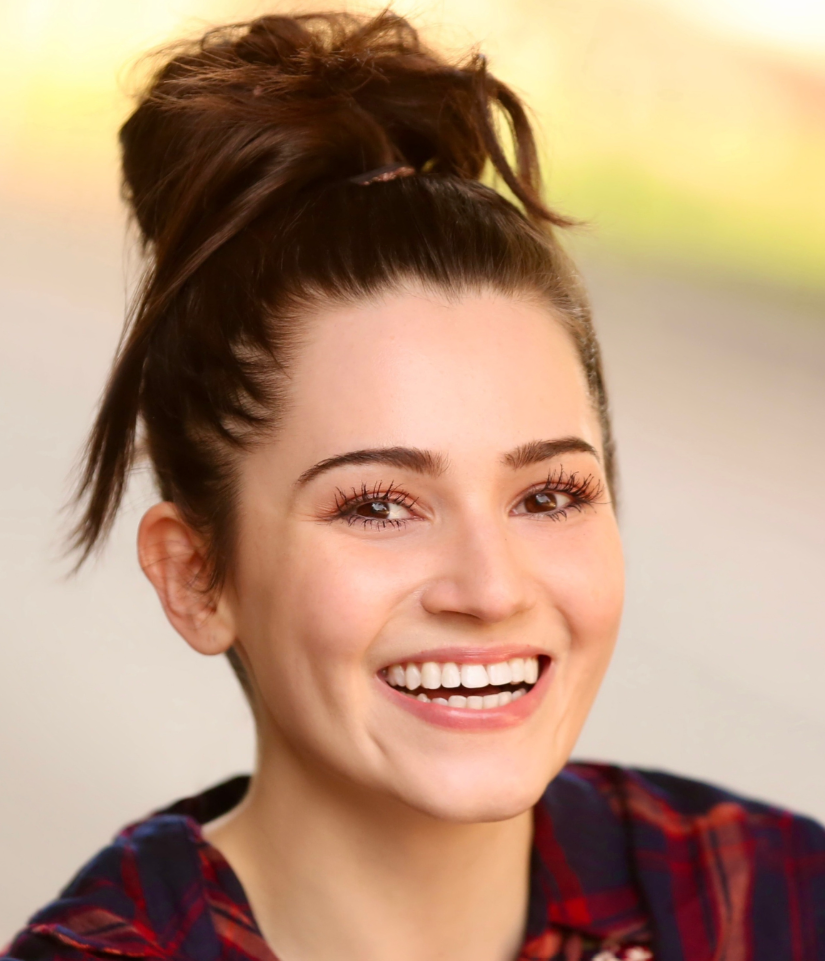 Grace is the creator, editor, and sole writer for Pixie Dust and Passports – a blog that's ALL about Disney! She's made it her life's mission to visit the Disney parks as much as possible and loves trying new snacks, grabbing the latest spirit jerseys, and rocking Loungefly bags. Oh, and she also holds a BA in History from UCL, which makes her a research and deep-dive enthusiast into all things Imagineering.