Are you looking for an in-depth list of Disney princess names complete with fun facts and trivia? Well, you've come to the right place! Read ahead for everything you need to know!
I've always had a fascination with the Disney princesses. From their wonderful songs to their incredible hair and stunning dresses, there's a reason they formed the bulk of my childhood dress-up dreams.
But can you remember all the Disney princess names? Do you actually know who's made the cut to be deemed an official Disney princess?
If you're even remotely interested in Disney's strong and powerful female leads, then you'll totally want to read ahead.
Although most of these Disney princesses are committed to being true to themselves (and have great hearts!), there's plenty that sets them apart from each other.
Covering everyone from Snow White to the charming new addition Raya (from Raya and the Last Dragon!), this comprehensive list of Disney princesses is bound to teach you a thing or two.
How Many Disney Princesses Are There?
There are 13 official Disney princesses!
This includes Raya from Raya and the Last Dragon who was deemed a princess in 2022.
The Ultimate Disney Princess List
Snow White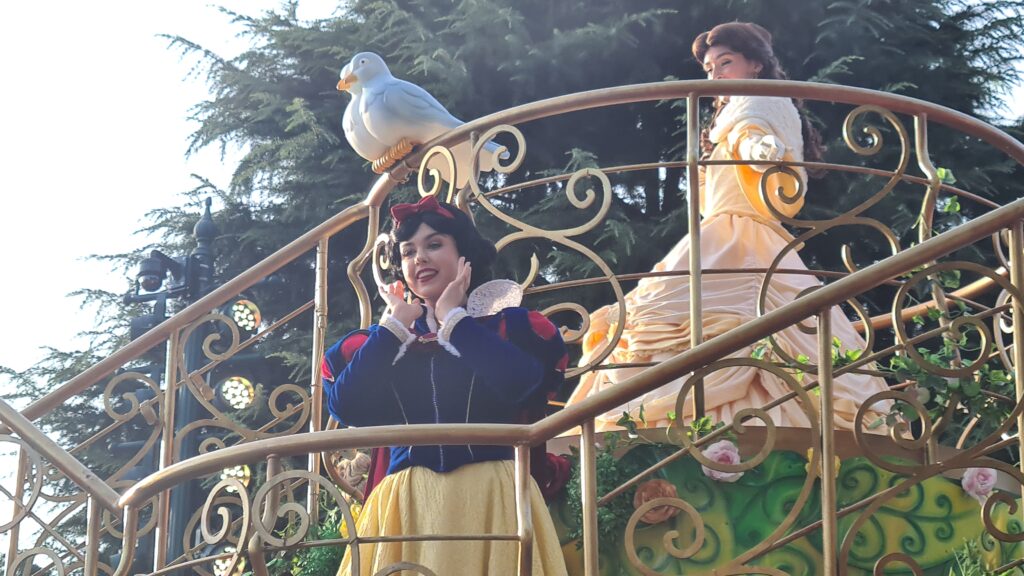 Snow White is the original Disney princess, and she first burst onto our screens in Snow White and the Sven Dwarfs which was released back in 1937.
This iconic film was the very first full feature film released by the Walt Disney Company, and it was a runaway success.
In fact, this was the highest-grossing animated picture with sound that was around at the time – talk about a record-breaker!
Snow White is known for being an avid cook, baker, and singer, and she's also considered the most beautiful woman in the land.
She's adored by almost everyone (including the Dwarfs and Prince Florian!), but she's despised by the Evil Queen who's envious of her beauty.
Because of this, the Queen sends a huntsman to bring her Snow White's heart.
When he can't go through with it, the huntsman tells her to run and hide – where she finds the Seven Dwarfs!
While she's living with and is protected by the dwarfs, she helps them keep things clean and tidy while they dig for diamonds and gems in the mines.
Unfortunately, the Queen finds her, tricks her with a poisoned apple, and puts her into a deep sleep.
When Prince Florian eventually finds her in a glass coffin, he gives her true love's kiss and they live happily ever after.
Fun facts about Snow White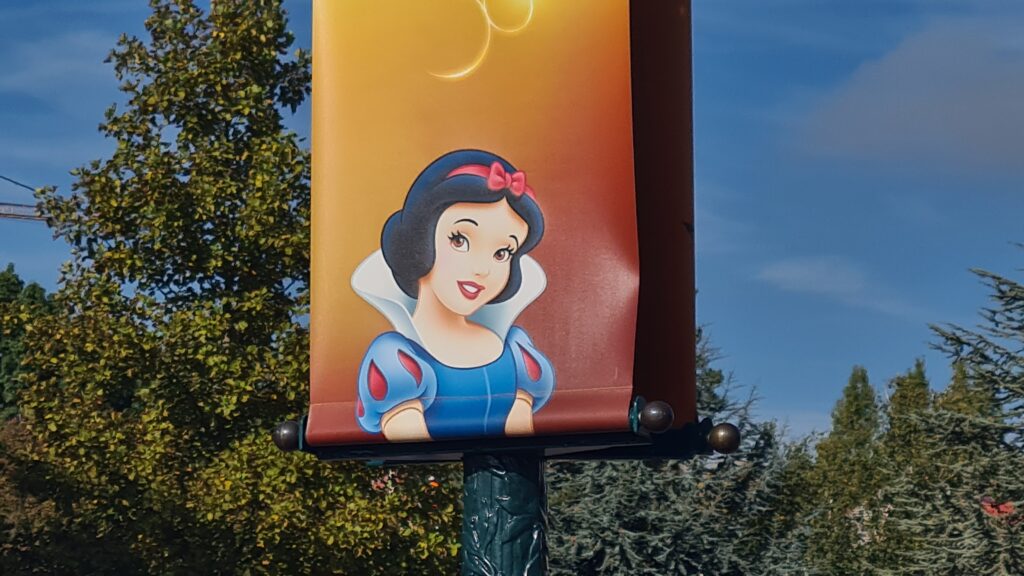 Snow White has a star on the Hollywood Walk of Fame (she's the only princess to have had the privilege!).
In case you were wondering, she was called Snow White as her skin was as "white as snow"!
Snow White is said to be just 14 in the original Disney story, which makes her the youngest woman on my Disney princesses list.
Snow White was modeled after Betty Boop and was designed by the same artists. Don't worry though – Walt Disney ensured that her look was pared down to a kid-friendly level.
She has brown eyes and stunning black hair.
The Disney animators reused some of Snow White's movements to animate the later-released Robin Hood film!
Adriana Caselotti voiced Snow White, and she looks remarkably similar to the animated character!
Cinderella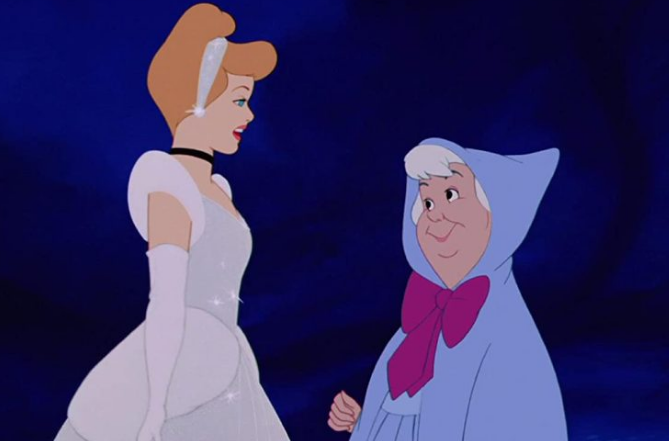 Cinderella is the next gorgeous woman on my list of Disney princess names!
Although her Disney movie was released in 1950, the classic Brothers Grimm fairy tale has been around for far longer.
And if you're a true-blue history buff, you might be interested to know that this classic tale has been heard as far back as 850 in China!
Talk about a long-running tale that stands the test of time!
Cinderella is a story that follows a girl who tragically loses her father at a young age and is forced to live with her evil stepmother and stepsisters.
They force her to clean, cook, and essentially be a servant in the home.
Although her stepfamily bully, berate her, and ruin the stunning gown that she designed for the Prince's ball, her Fairy Godmother arrives to say the day.
Not only does she produce a glorious silver-blue dress for Cinderella to don at the party, but she creates a carriage and horses out of a pumpkin and her animal friends.
At the ball, Prince Charming falls in love with her at first sight and is determined to marry her.
But unfortunately, the Fairy Godmother's magic wears off at midnight and she's forced to head back to her carriage to avoid being detected.
After scouring through the entire kingdom to find his true love, he matches the fallen glass slipper that was found on the steps of the palace and it fits Cinderella!
As a result, they live happily ever after.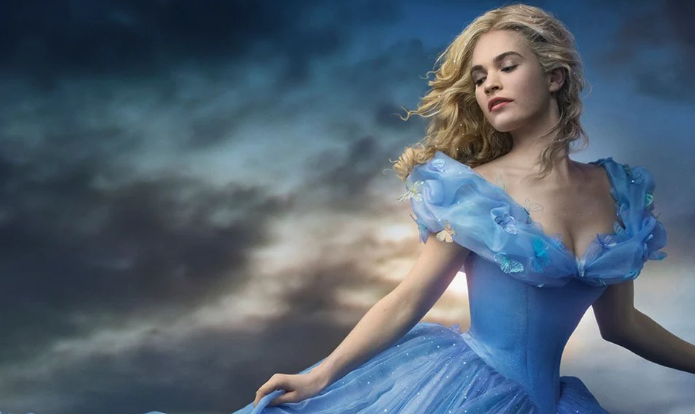 Fun facts about Cinderella
If you look carefully, you'll spot several hidden Mickeys in the bubbles that surround Cinderella as she sings and cleans!
Cinderella is the second Disney princess!
Cinderella is approximately 19-20 years old according to the story, which makes her one of the older princesses on this list.
She is the first person of non-royal blood to be called an official Disney princess!
Although most people only remember Cinderella losing her shoe once during the movie, she actually loses it three separate times.
One of the most popular Cinderella quotes is "have courage and be kind", which is heard frequently throughout the 2015 live-action version of the movie.
The entire story spans only 24 hours – which is an awfully quick time to fall in love!
Aurora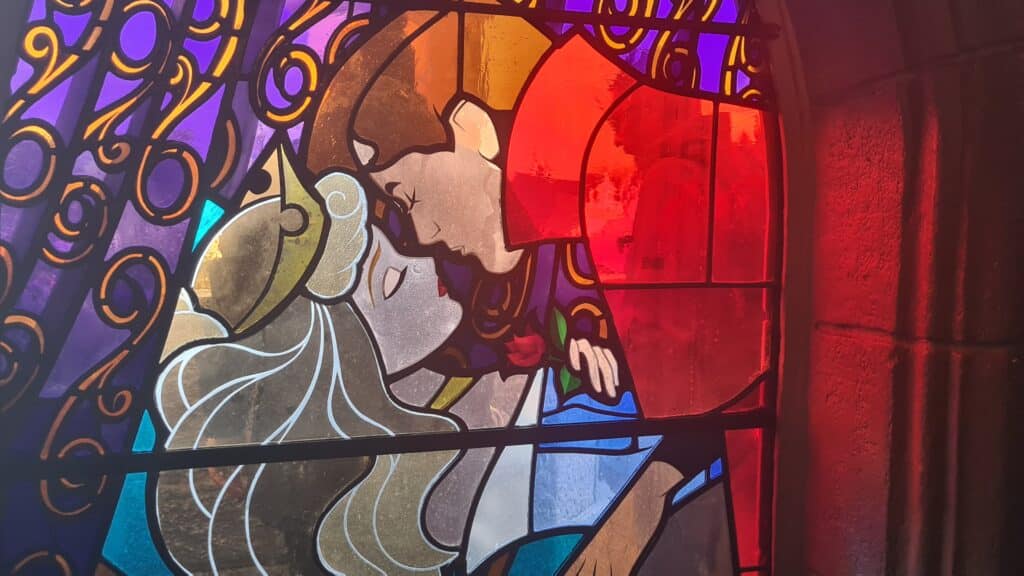 Aurora is the third Disney princess name that we'll be covering, and she's been an important part of the Disney canon since 1959.
This charming story is based on the classic tale by Charles Perrault, and it's an impressive story of courage, true love, and the destructive nature of revenge.
During the movie, Aurora (or Briar Rose, as she's sometimes called) pricks her finger on a magical spindle after being cursed by Maleficent.
She falls into a deep sleep and is eventually woken by the brave Prince Philip after he battles the sorceress in her terrifying dragon form.
Fun facts about Aurora
Her face and body were based on Audrey Hepburn!
There's a famous scene in the movie where Flora and Merryweather argue about whether Aurora's dress should be blue or pink. Although it's never officially confirmed at the end of the movie, Aurora's dress in the parks makes me think that pink won out!
Aurora only says 18 lines during the entire movie, making her the most silent woman on my list of Disney princess names.
Her parents named Aurora after the dawn as she was essentially the light of their lives.
Aurora has stunning violet eyes (and she's the only Disney princess with this physical trait!).
Despite being visually beautiful, Sleeping Beauty had a mixed reception at the box office. This resulted in Disney taking an extended break from princess movies until 1989's The Little Mermaid.
Aurora is voiced by Mary Costa, who was a professional opera singer!
You'll see shots of Aurora during the second half of the film, but she doesn't speak a word.
Ariel
Ariel is the fourth character on our list of Disney princess names, and she ushered in the start of the Renaissance period!
This was a glorious period of animation between 1989 and 1999 when Walt Disney Feature Animation movies were critically and commercially successful.
This adorable princess is 16 years old in the first movie and she's a princess at the beginning of the movie and at the end when she marries Prince Eric.
The story is based on the (much more tragic!) Hans Christian Anderson tale.
It follows Princess Ariel who is enamored with the human world.
So, she collects doodads and knickknacks like forks, jewelry, and anything else she can lay her hands on!
When a passing boat is shipwrecked, Ariel saves Prince Eric's life and he falls in love with her beautiful voice.
This is where the story fully comes into play and he vows to find her.
Meanwhile, Ariel visits the sea witch Ursula who offers to give her legs in exchange for her voice. She agrees and Eric and Ariel gradually start falling for each other on land.
But Ursula comes to land as Vanessa and lures Eric away from Ariel with Ariel's voice.
After much fighting and chaos, Ariel and Eric eventually end up together and receive King Triton's blessing to get married.
Hooray!
Fun facts about Ariel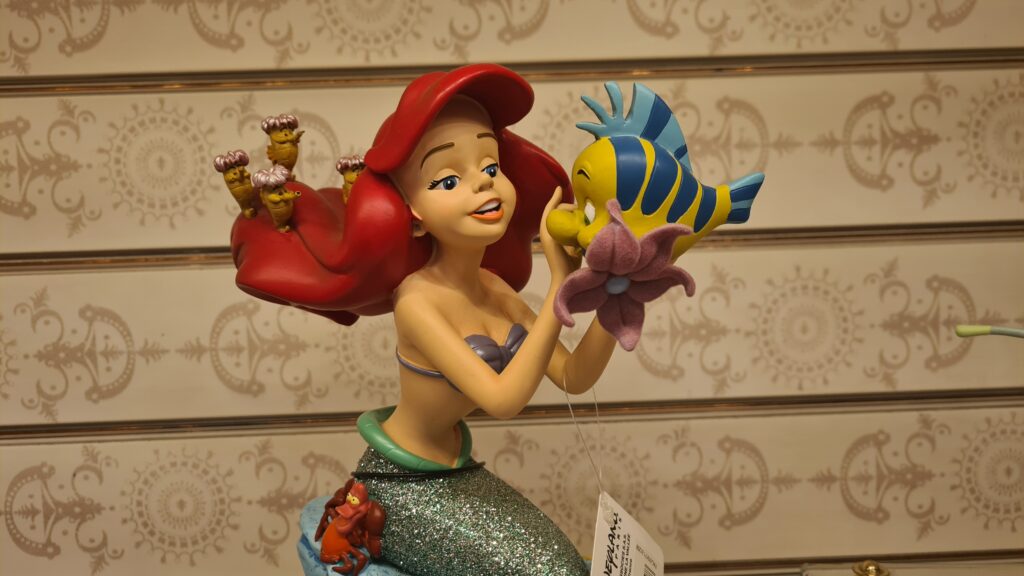 The images of Ariel sitting on her rock are based on the popular Little Mermaid statue in Copenhagen, Denmark.
You may spot the Grand Duke and King from Cinderella in the background at Ariel's Wedding.
If you look closely when King Triton first appears in the film, you'll spot Mickey and other characters sitting in the audience.
Ariel's face is based on Alyssa Milano!
Although you may not know it at first glance, Ursula's character design is based on the drag queen Divine.
Ariel's best friend is called Flounder, but she frequently pops above the surface to chat to the seagull Scuttle about the human world.
Ariel has 6 older sisters.
The music in the film is by famous composers and lyricists Alan Menken and Howard Ashman.
"Under the Sea" won the Oscar for best song, beating out a few fierce competitors!
Ariel adores strawberries.
The song "Part Of Your World" was almost cut from the movie after an initial screening. Luckily, it was kept in!
Belle
Belle is one of the most beloved Disney princesses on my list, and she first burst onto our screens in the 1991 movie "Beauty and the Beast".
The movie is a beautiful story about the power of love and follows Belle and the Beast as they get to know each other against all odds.
Of course, the Beast does imprison Belle after her father happens upon the castle (and she offers to take his place!), but it all turns out well in the end!
Throughout the film, we also meet other characters like Gaston, Lefou, Mrs. Potts, Lumiere, and Cogsworth!
Belle is known for her bookishness, and she's also considered the "most beautiful girl in town" by everyone (including Gaston – in fact, it's one of his most popular quotes!).
Fun facts about Belle/Beauty and the Beast
The film received 3 Academy Award nominations for Best Original Song.
The famous dance sequence you see in the film was actually animation recycled from Sleeping Beauty!
Chup was only originally meant to speak one line throughout the movie.
The most famous song in the film ("Beauty and the Beast") was recorded by Angela Lansbury in one take.
Belle is approximately 20 years old in the film, but she comes across as much older.
Belle is the second princess who wasn't born royal.
This princess's look was supposedly inspired by both Julie Andrews and Judy Garland.
Belle is the only townsperson in the movie to wear blue, as the director said it was "something to look forward to" like the blue sky!
Belle's iconic yellow dress design was decided over a box of pizza!
Belle is the first Disney princess to have brown hair.
Jasmine
Jasmine is the stunning Arabian princess from Aladdin, which was released in 1992.
Although she doesn't lead the movie, she's an incredibly independent woman who wishes for more than the traditional path for herself.
In fact, she even says that she's "not a prize to be won"!
Princess Jasmine craves love, excitement, and adventure, which she finds when she meets the "street rat" Aladdin.
Throughout the movie, Jasmine crosses paths with Aladdin as Prince Ali, Aladdin himself, Jafar, and her father the Sultan.
What makes Jasmine an awesome Disney princess is the fact that she's more impressed with Aladdin as a poor man than a rich prince.
I won't give the plot away, but you'll even have the chance to meet a mythical genie if you watch this movie on Disney+!
Fun facts about Jasmine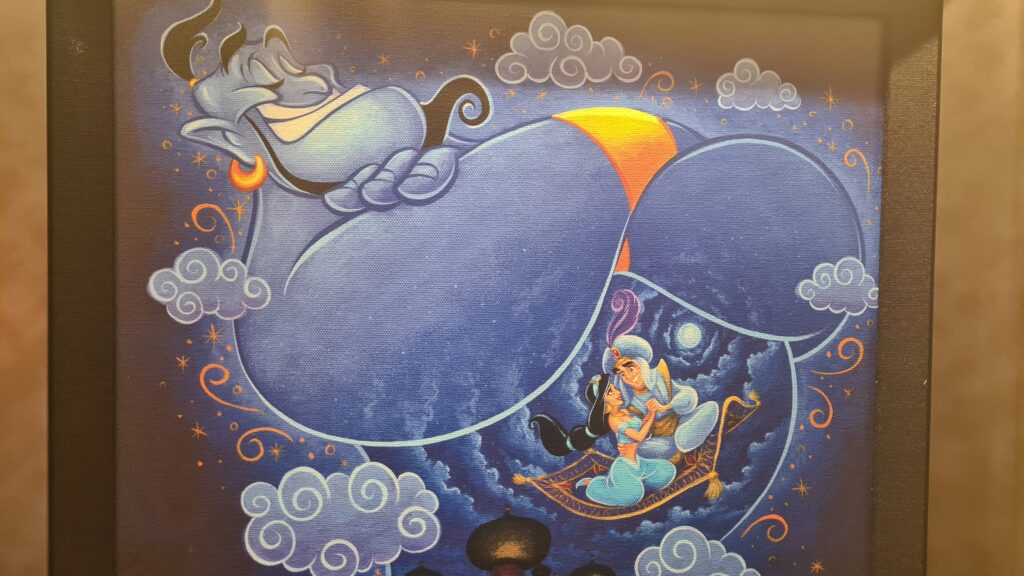 Jasmine's name is based on the sweet and fragrant Jasmine flower which is said to represent love and innocence.
Jasmine is the 6th official Disney princess.
Jasmine is a secondary character in the movie, as she operates as Aladdin's love interest instead of the movie's pivotal character.
Jasmine is just 15 years old!
Jasmine is fluent in several languages.
Jasmine is one of the only princesses who doesn't have a dress as a central part of her costume.
Jasmine's singing voice is provided by the sensational Filipino vocalist Lea Salonga.
Speaking of voices, Jasmine's speaking voice is a completely different actress!
Jasmine is the first non-Caucasian Disney princess.
You'll find her in Morocco if you're planning to visit Epcot's World Showcase.
She's known for being rebellious and headstrong, which makes her far different from many Disney princesses that came before her.
Pocahontas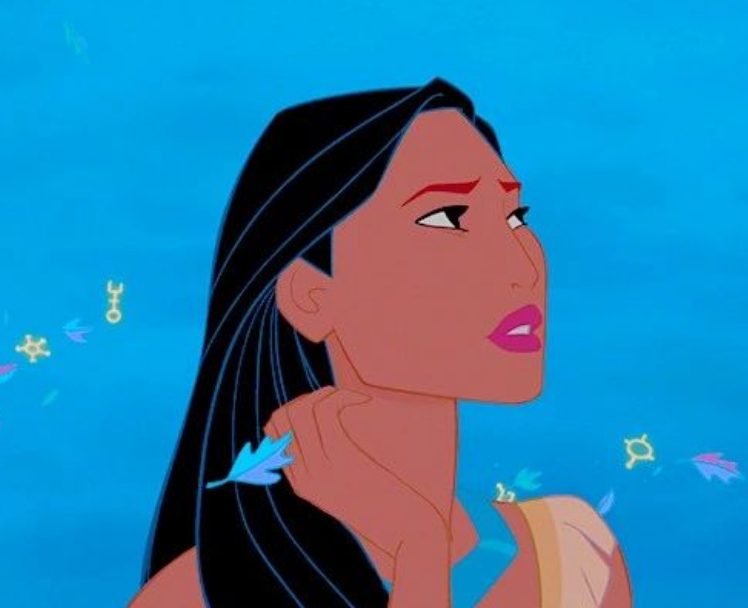 Pocahontas is the next incredible woman on our Disney princess list.
She's a Native American princess who falls for the English settler John Smith.
She's originally betrothed to a man named Kocoum, but she's unsure whether she wants to take the "smoothest course" and follow her father's wishes or find a life that's more exciting.
During the movie, the village is invaded by a collection of English settlers who wish to find gold in the area.
As a result of his rendezvous with Pocahontas, John Smith is captured by the Native Americans and puts both parties on the edge of war.
Although Pocahontas saves John Smith's life, he is critically injured and sets sail back to England at the movie's end.
Fun facts about Pocahontas
Her name means "Little Mischief"!
John Smith isn't technically a Disney prince, but he's considered an unofficial one!
Pocahontas hasn't been the most critically acclaimed Disney film as it's said to be historically inaccurate. But it has fantastic music and continues to be a fan favorite
It won the Academy Award for Best Musical or Comedy Score.
There was a battle over which animators would work on Pocahontas and Lion King as they were created at the same time!
Pocahontas is the first Native American Disney princess.
Pocahontas is 18 years old in the movie, but she was considerably younger in real life.
Pocahontas is the only Disney princess to be based on a historical figure.
You'll find Pocahontas at Animal Kingdom near Discovery Island Trails!
The 1995 film was said to coincide with the real Pocahontas' 400th birthday!
Mulan
Mulan is one of the most popular Disney princesses, as she's loyal, brave, and true to herself throughout the entire movie.
Although she's not of royal blood and doesn't marry into a royal family, she's still considered an official Disney princess!
Mulan is inspired by an age-old Chinese legend about Hua Mulan who dressed up as a man to take her father's place in battle.
Through her actions, she ends up saving the country (just like in the Disney movie – though things may have been a touch more dramatic).
Mulan was released back in 1998 and it follows Mulan's story after the Great Stone Dragon awakens the ancestors.
She has a sidekick named Mushu who helps her along the way, where she meets three fellow soldiers and the hunky General Li Shang.
Her aim throughout the movie is to bring honor to her family and save China without revealing her identity.
Fun facts about Mulan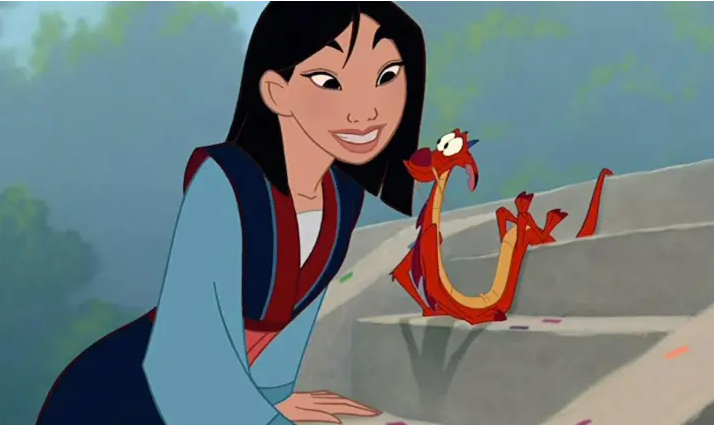 Mulan changes her name to Fa Ping when she masquerades as a man in the army.
Although Mushu is considered Mulan's movie companion, she also has an adorable cricket called Cri-Kee. He was gifted to Mulan as a good-luck charm by her grandmother.
Li Shang is a commander in the Chinese military and the son of a general. He also features on my list of Disney princes!
Mulan is said to be right-handed.
Mulan is one of the only Disney princesses to have both parents alive in the movie.
Mulan's wedding dress is a gorgeous hanfu dress, which is a traditional Chinese garment.
Mulan's signature outfit includes a red sash.
Tiana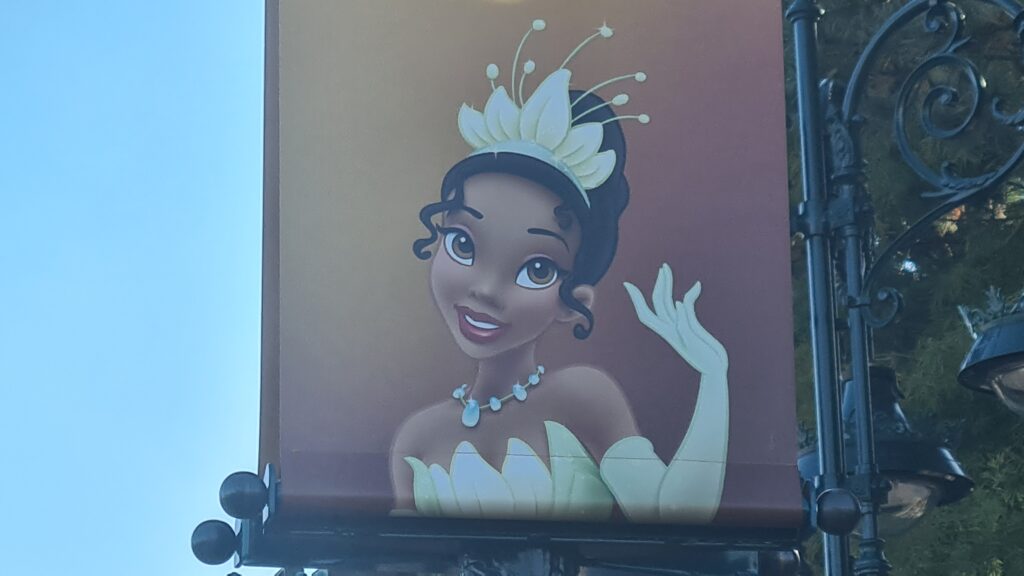 Tiana takes the next spot on our list of Disney princess names, and she first made an appearance in the 2009 flick The Princess and the Frog.
The story is loosely based on the Grimm Brothers' fairytale The Frog Prince, but it's much more lighthearted than the original tale.
Tiana's dream is to own a restaurant, and she works hard every single day to make this a reality.
However, when she attends a ball thrown by her friend Charlotte, she's turned into a frog by Naveen (who's been tricked by the witch doctor Facilier).
Throughout the film, Tiana learns plenty about Naveen and herself, with the pair ending up happily ever after at the end of the movie.
Oh, and she becomes a princess because she married Naveen!
Fun facts about Tiana
You can grab Tiana's famous beignets at Walt Disney World and Disneyland!
Music for the movie was composed by Randy Newman who's most famous for heading up the Toy Story soundtracks.
The Princess and the Frog is a hand-drawn film, which is surprising as the animation studio was starting to move towards CGI flicks.
Like Mulan, Tiana is also left-handed.
At the end of the film, she eventually opens up her restaurant called Tiana's Palace.
Tiana is one of the oldest Disney princesses at 19 years old.
Tiana is one of the main characters in the movie, but she spends only 19 minutes as a human during it!
Tiana is the first African American Disney princess.
The movie is based in New Orleans (which explains all the beignets!).
Rapunzel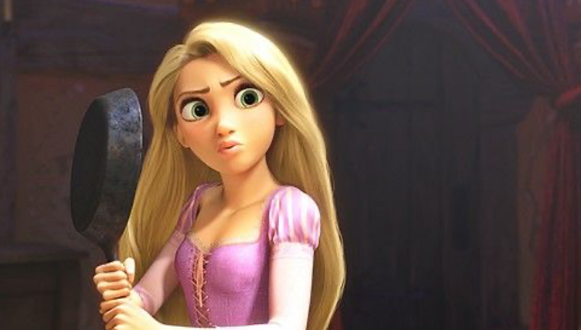 Rapunzel is one of the sweetest characters on my list of Disney princess names and she's known for her lantern obsession and flowing blonde hair.
She appeared in the 2010 movie Tangled, but you can also find her in the popular spin-off Tangled Ever After as she was a hit with audiences!
Although she was born to royal parents, Rapunzel is kidnapped as a baby for her magical hair and raised by Mother Gothel.
If you're wondering how she got magic hair, it's because her mother drank a potion containing a magical flower that transferred its powers to Rapunzel.
Rapunzel eventually meets Flynn Rider at 18 who sneaks into the tower to hide a stolen crown.
She demands that he take her to see the "floating lights" or lanterns that are released every year on her birthday.
He obliges (after much persuasion!) and they eventually fall in love after a serious amount of soul-searching and plot chaos involving the evil Mother Gothel.
Fun facts about Rapunzel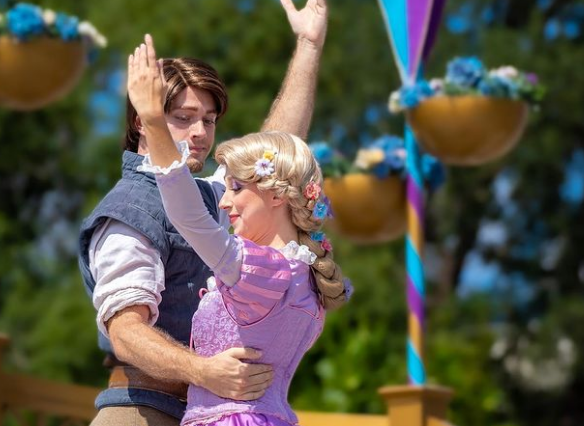 Rapunzel has enormous green eyes.
She's mostly seen barefoot throughout the movie, which was an intentional choice by animators to make her look innocent.
She's voiced by the uber-talented Mandy Moore.
She was the first CGI Disney princess.
Rapunzel is 18 years old in the movie.
Tangled was Disney's 50th animated feature film.
You'll have to look very closely, but you'll see Rapunzel and Flynn walking into the coronation ceremony in Frozen!
Rapunzel is mostly seen wearing purple.
Rapunzel's hair was a serious challenge to animate, and she's said to have over 100,000 individual strands.
When it's cut, Rapunzel's hair turns brown and loses its power.
Merida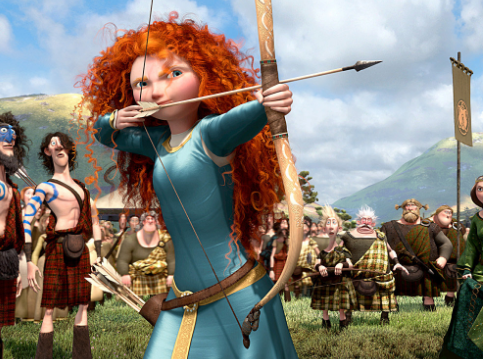 Merida is one of the more beautiful Disney princess names, and she's the star of Brave which was released in 2012.
She's the 11th Disney princess and is a strong, independent, and fierce woman who's incredibly skilled with a bow.
The story follows Merida and her family, who are trying to set her up with a man from another tribe as that's what's expected of her.
However, Merida doesn't want to give away her hand and rebels against the system.
She gets in touch with a witch who gives her a potion that will remove this problem and her mother's pushiness.
But what she doesn't know is that it'll turn her mother into a bear!
She only has a limited time to reconnect with her mother and break the spell, making this a movie about the importance of family and understanding.
Fun facts about Merida
Merida is one of the only princesses that doesn't sing.
Merida is the first princess not to have a love interest.
She's not strictly a Disney princess as Brave is a Pixar movie!
Merida has striking blue eyes and intense red curly hair.
The movie is set in Scotland and makes use of Celtic languages.
Merida wore 22 separate outfits throughout the movie and dons 5 different hairstyles!
Merida is the only princess with brothers.
Moana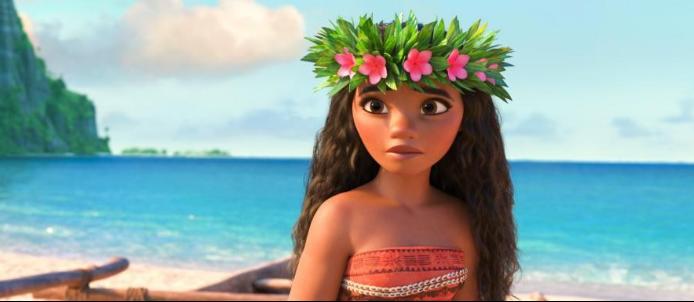 The final official Disney princess on this list is Moana who is the central character of the 2016 movie Moana.
But she was only made an official Disney princess in 2019 – so, make of that what you will!
She has one of the most creative Disney princess names, as it literally means "ocean" in both Hawaiian and Maori!
The story is about restoring her island, uncovering who she is, and reflecting on the importance of traditions and family.
Moana sets sail after her family's way of life is put into jeopardy and the crops on her island begin to fail.
It's said that she was chosen by the ocean to restore harmony to the island, and she sets out on a journey to find Maui who teaches her how to way-find.
He's also important as she needs him to return the Heart of Te Fiti and fix the entire mess that he created!
Fun facts about Moana
She doesn't have a love interest – this story is all about personal journeys and family.
Moana is the daughter of the chief of Motunui and is set to take over from her father when the time comes.
Moana is believed to be 16 years old during the movie.
In the animation for "You're Welcome", you might spot Flounder from The Little Mermaid!
Moana's necklace was an important feature for the animators, and they went through 40 designs before settling on the right one.
Moana rocks 7 different outfits during the film.
Moana isn't based on anyone and is a completely original character.
Raya
Raya is the third original character, and she's the final addition to our list of Disney princess names.
This honorable and smart character will be inducted into the Disney Princess Hall of Fame in 2022, making her a complete newbie!
Raya is the Guardian of the Dragon Gem alongside her father Benja.
But when the gem is broken and her father is tragically turned to stone, she's sent on a heroic mission to set things right.
Fun facts about Raya
She's the first southeast Asian princess.
There's a scene in the movie with an incredible 23,836 animated fish – talk about a hard day's work!
The character Tuk Tuk is named after a popular Thai transportation vehicle.
Like Moana and Pocahontas, she's the daughter of a chief!
The film was shot entirely in the homes of 450 artists and crew members.
Who Are the Unofficial Disney Princesses?
You might think that Anna and Elsa are the most popular Disney princess names of the bunch.
But they're not considered official Disney princesses!
If you're wondering why, it's because Elsa is a queen and Anna then takes over this role at the end of Frozen 2.
So, these Arendelle-based beauties won't have their own place on our list of official Disney princess names!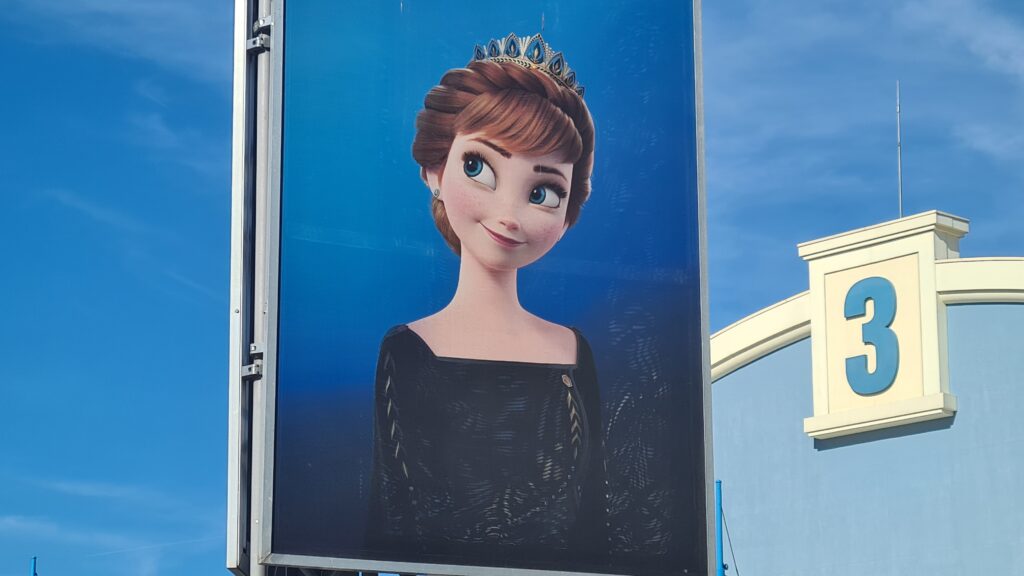 FAQs and Fun Facts About the Disney Princesses
Who was the first Disney princess?
The first Disney princess was Snow White!
What is the Disney Princess Collection?
The Disney Princess Collection is a box of 12 animated movies that cover all the Disney princesses on this list!
Who were the former Disney princesses?
Esmeralda and Tinker Bell were former Disney princesses and they were both removed in 2005.
How old are the Disney princesses?
They range in age, with the youngest being 14 (Snow White) and the oldest being 19 years old.
What makes someone an official Disney princess?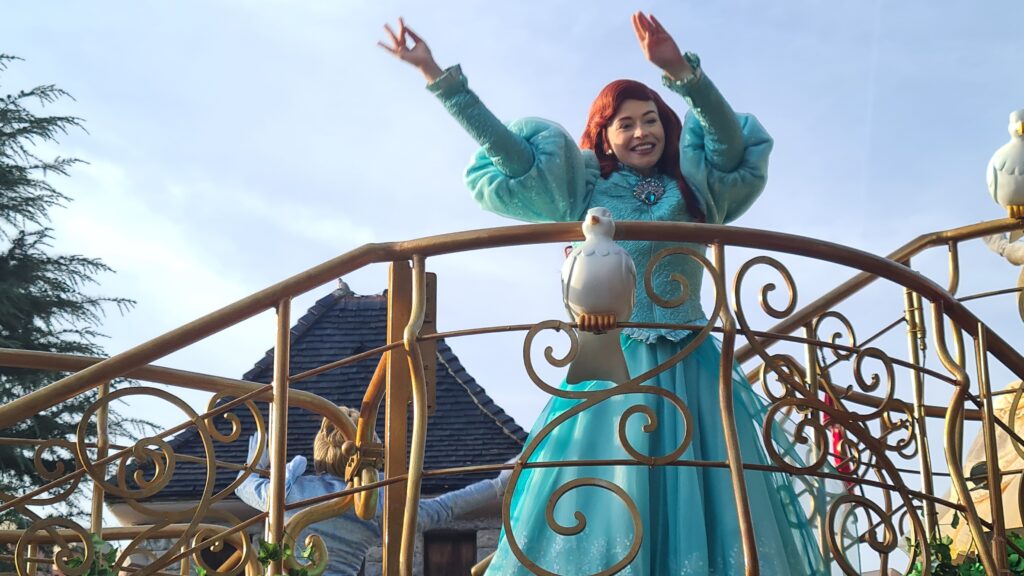 To be a Disney princess, the character must:
Human (or appear human)
Must be a central character in an animated Disney or Pixar film.
Must not be the star of a sequel.
They must be royal by birth or marriage or perform a seriously heroic act.
The film needs to be successful.
What is the most successful Disney princess movie?
It's technically Frozen which grossed $1,072,402,000 at the Box Office.
But if we're going by official princesses, it's Moana which grossed $643,331,111.
Who is the youngest Disney prince?
It's Prince Florian, who's between 17 and 18.
Who is the oldest Disney princess?
The oldest Disney princesses are Tiana and Cinderella who are both around 19 years old.
Which Disney princess has the smallest speaking part in her movie?
Sleeping Beauty/Aurora – she only has 18 lines!
I hope that you enjoyed this list of Disney princess names (official and unofficial!).
Who's your favorite Disney princess? I'd love to hear about her in the comments below. And if you can't get enough of these wonderful women, why not read some Disney princess quotes to inspire you?
If you loved this post, why not check out a few related ones below?