Are you on the hunt for the best rides for toddlers at Hollywood Studios? Keep scrolling to find the attractions that will make your trip fun and stress-free!
Finding the right rides for toddlers at Hollywood Studios can be a minefield. With strict height requirements and tons of "big ticket" thrill rides, you might be wondering what your toddler can go on.
But don't worry – there are lots of exciting attractions and experiences that little ones will adore.
And better yet there are several rides that they'll be able to check out.
Although it's not quite as geared toward toddlers as Magic Kingdom, there's still tons to do here if you know where to look!
Before diving into this list of the best rides for toddlers at Hollywood Studios, you'll want to grab a tape measure.
Seriously, it's super important to know how tall your kiddo is to the inch. Then, you'll be able to narrow down your itinerary of suitable rides!
In this post, I'll cover the best rides for little ones and all the attractions that I think are great for kids.
Now let's go.
Is Hollywood Studios Good for Toddlers?
I wouldn't say it's the best park in Disney World for toddlers because it's packed with high-octane rides.
And you know what that means – height restrictions that little ones just can't measure up to.
There are only 2 rides in this park with 0 height requirements. These are Toy Story Midway Mania and Mickey & Minnie's Runaway Railway.
But don't worry too much about not having a fun day at Hollywood Studios. There are several other attractions for toddlers at this park, including shows, dance parties, and short films.
The trickiest thing to deal with here will honestly be Rider Switching. It's almost essential to use at this park if you want any of the adults to experience rides like Tower of Terror or Rise of the Resistance.
This isn't the end of the world, but it does mean that your party will be split up several times.
If you're visiting Disney World as a family with young kids, you'll be better off spending your time at Magic Kingdom or Animal Kingdom.
Otherwise, you'll be packing your day with shows and smaller activities that they'll be allowed to do.
And hey – you can always park hop!
Best Rides for Toddlers at Hollywood Studios
It's worth noting that there are only a few rides that toddlers could feasibly go on in Hollywood Studios.
These are:
Toy Story Mania!
Alien Swirling Saucers
Slinky Dog Dash
Millennium Falcon: Smugglers Run
Mickey & Minnie's Runaway Railway
I'm not saying that older/taller toddlers can't try rides like Tower of Terror and Rise of the Resistance if they meet the height requirement.
But there's a high chance that they will find the movement and theming of these rides scary.
So, I suggest sticking to kid-friendly rides for an easy day!
1. Toy Story Midway Mania!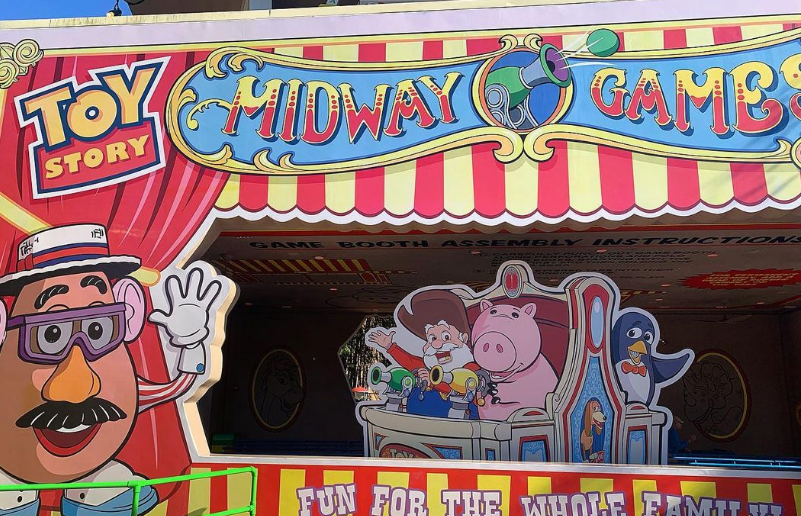 Toy Story Midway Mania! is one of my all-time favorite rides for toddlers at Hollywood Studios.
It's partly because it has no height restrictions (hooray!), but it's well-themed and lets kids get super competitive.
It's kind of like Buzz Lightyear Space Ranger Spin at Magic Kingdom. But it slides you past screens instead of taking you through rooms.
As you pass each screen, you'll use your shooter to throw digital rings and objects at targets on the screen.
Each one will get you points, and at the end, you'll receive a score that shows how well you did.
Toddlers might not be familiar with the Toy Story IP quite yet, but they'll love the bright colors, music, and 3D effects.
You might need to hold their glasses on and help them shoot if they're small, but it's fun nonetheless.
It also runs for about 8 minutes, so you get a decent return on your queuing time.
If you're playing against your partner, it's worth trying out the many Toy Story Midway Mania cheats that'll help you score high! Hey, all's fair in love and war.
You might even hear a few classic Buzz Lightyear or Jessie quotes along the way!
Top tip
I suggest hitting this ride as early as possible as the queues can get crazy.
The first time I went to Disney World, I had to wait 150 minutes for this ride.
With toddlers in tow, that's no bueno.
But what does make this great is that you can stay on it for as long as you like as there are 3 separate stops on the ride.
2. Mickey and Minnie's Runaway Railway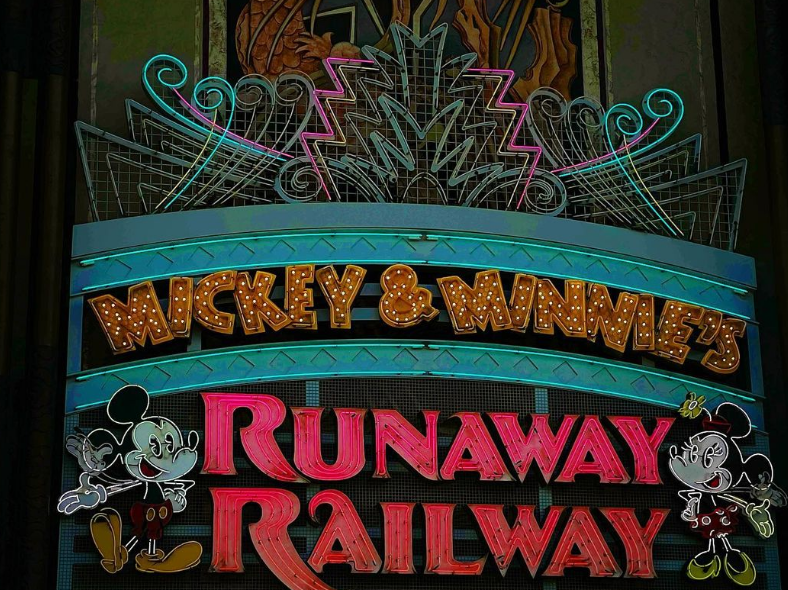 The only other ride without any height restrictions at Hollywood Studios is Mickey & Minnie's Runaway Railway.
It's a classic dark ride that's based on Mickey and Minnie short films throughout the ages.
So, expect old-school animation and a few classic quotes from Mickey and Minnie!
After you board the ride, you'll be taken into a magical otherworld where the laws of physics don't apply!
The colors are vibrant and the ride mechanisms are smooth. There are also a bunch of funny jokes that your toddler might get!
If your toddlers are very young, you can even have them on your lap.
Top tip
You might want to spend a bit of time checking out the handprints of the stars after finishing the ride.
The ride is right inside the Chinese Theater building, so it's a great way to kill two birds with one stone.
3. Alien Swirling Saucers
I'm always surprised that Alien Swirling Saucers has a 32-inch height requirement, but here we are.
It's a classic spin ride with a Toy Story alien theme and it feels a bit like you're spinning through the cosmos.
I've found that it's less sick-inducing than Mad Tea Party (which doesn't work well for my motion sickness!).
So, you should be okay to take toddlers on this ride without an issue.
I've always loved the electro-space feel that this ride has. It's partly down to the vibrant colors and theming, but the music adds a lot to the atmosphere. There are also a few knobs and dials that will spin you around.
The attraction is open for the entire length of park operating times. If possible, I'd hit it right after Toy Story Midway Mania! as it's honestly not worth queueing too long for.
Usually wait times are around 30 minutes though, so you should be fine!
4. Slinky Dog Dash
Slinky Dog Dash is a fun and exciting rollercoaster that's suitable for most children.
It has a few dips and drops, but nothing that should frighten toddlers.
Honestly though, it's a "kiddie coaster", so don't be expecting serious thrills and spills!
The only thing you'll need to consider before putting on your list of rides for toddlers at Hollywood Studios is height.
There's a height requirement of 38 inches for this ride and it's considered one of the fastest rides at Disney World.
So, it may not be suitable for shorter or younger toddlers.
This is another ride that can see longer queue times.
So, I recommend hitting it at early entry, at rope drop, or getting Lightning Lane entry to save time.
If you have toddlers with boundless energy, you can also hit it right before the park closes for the shorter lines and awesome lights.
This is where staying onsite at one of the monorail hotels can come in handy as you can head back for a quick nap.
Either way, it's open from 9 am to 10 pm. So, you'll have plenty of time to hit this ride during the day.
5. Millennium Falcon: Smuggler's Run
This is another tricky ride for toddlers at Hollywood studios as it has a 38-inch height requirement.
It's frustrating, as it's exciting and interactive – but it is what it is!
In this ride, you'll either be a pilot or gunners and engineers who will be relied upon to help the mission succeed.
It takes you through a Star Wars journey that revolves around an agreement between Chewbacca and Hondo Ohnaka.
The main goals are to help the famous Wookie, defeat the bad guys, and get to your destination safely.
I highly recommend putting the adults in your party as the pilots, as it's a lot of pressure for kiddos and they might struggle.
Nothing will go seriously wrong if they're the pilot, but the ride might just be a bit of a bust as their actions directly affect the outcome.
If they're the engineers, they'll enjoy the ride movements and the graphics way more.
They also won't have to worry about pressing the right buttons to make the mission work. But if they can press buttons and follow instructions, they should be fine!
If you think older kids in the family might want to ride this without toddlers, Rider Switch is bound to come in handy.
The ride is open between 9 am and 10 pm and you'll be able to hit this during Early Theme Park Entry too.
As wait times can often be upwards of an hour, I recommend making use of everything you can to save time.
Best Attractions for Toddlers at Hollywood Studios
Feel you haven't had the full park experience with the rides for toddlers at Hollywood Studios?
Don't worry! There are tons of other shows and activities that will help you bulk out the rest of the day.
1. Disney Junior Dance Party!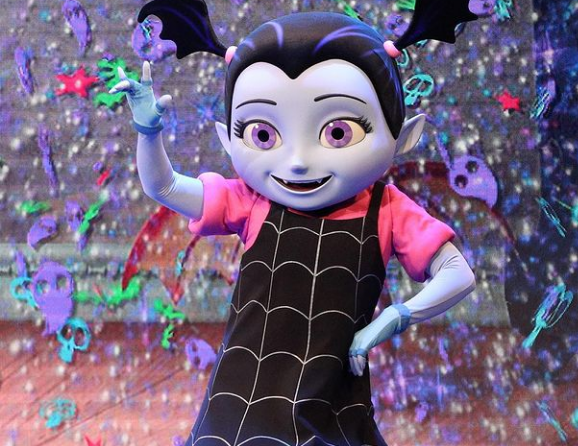 This ride used to be called "Disney Junior Live on Stage!" and lets kids dance with popular characters from Disney Junior.
Vampirina and Doc McStuffins are usually here, but Mickey also rocks up during the show!
It's not the most entertaining thing for adults, but kids will love the bubbles, fake snow, and bright colors.
Shows happen between 9:40 am and 6 pm in the Animation Courtyard each day and are rarely overcrowded.
2. Frozen Sing-Along
Frozen Sing-Along is one of the best attractions for toddlers at Hollywood Studios as it lets everyone sit down.
It's a 30-minute show with tons of jokes, popular songs, and appearances from the Frozen princesses.
This is a great way to catch sight of Anna and Elsa (+ Kristoff!) without queueing for meets or doing character dining at Disney World.
So, keep it in mind and encourage your toddlers to sing along!
It's usually on 10 times a day from 10:30 am, allowing you to plan your time perfectly.
3. Jedi Training Academy (ages 4-12)
Jedi Training Academy isn't suitable for most toddlers as it's for kids between 4 and 12.
But if they fit the bill, your kiddos can play with lightsabers, use the force, and battle the bad guys.
It's only a 20-minute show, so it's easy to slot into your day.
Just be aware that you need to register to participate in the training. People sometimes forget this and are disappointed!
4. Lightning McQueen's Racing Academy
Lightning McQueen is one of the most iconic Cars characters (just like Tow Mater!) and this show is great for Pixar fans.
It's a simple show that lasts about 10 minutes in an air-conditioned room.
I wouldn't say it's boundary-breaking. But kids love watching Lightning perform tricks and try out new racing techniques.
If nothing else, it's a great excuse to chill in the A/C and take a quick break!
5. Beauty and the Beast – Live on Stage
I have a serious soft spot for Beauty and the Beast – Live on Stage and it might be the best show in Hollywood Studios.
It's a shortened version of the Broadway musical and includes classic songs like "Belle" and "Beauty and the Beast".
Toddlers love seeing famous characters come to life and they usually get a kick out of the colors and the music.
It only runs for about 25 minutes, so most toddlers will be able to engage with it and stay still.
Plus, you'll see the whole thing from literally anywhere in the theater which takes the stress out of heads blocking views.
As it's very popular, try to arrive 30 minutes in advance to avoid being turned away.
It's also a fantastic activity for Disney princess lovers who want to see Belle live and in person!
6. Muppet*Vision 3D
Your toddler might not be familiar with the Muppets, but Muppet*Vision 3D is a fantastic show for little ones.
It only runs for 15 minutes and showcases the very best of classic Muppet humor.
Essentially, the performance involves showing off new "3D" technology in all its glory. I won't give too much away, but it's very funny.
The main struggle here will be trying to keep your toddler's 3D glasses on.
But otherwise, it's entertaining and short enough for any child.
And who doesn't love Kermit, Miss Piggy, and Fozzie Bear?
7. Voyage of the Little Mermaid
Voyage of the Little Mermaid is sometimes confused with a ride in Magic Kingdom, but this one is a show!
It's a simple but cute show that runs you through the movie's popular scenes and songs.
There's also a scene with glow-in-the-dark puppets and tons of bubbles which toddlers absolutely love.
And to be honest, it's impressive for visitors of all ages and the queues are never too long.
Top tip
Try and head to one of the shows that hit during the hottest parts of the day. Trust me when I say that the theater is a fabulous escape from the heat (or the rain!).
8. Vacation Fun
This is literally just a 10-minute original short film featuring Mickey and Minnie at Mickey Shorts Theater.
I wouldn't say it's a must-do if you're visiting Hollywood Studios with toddlers, but it's a good time filler!
9. Fantasmic!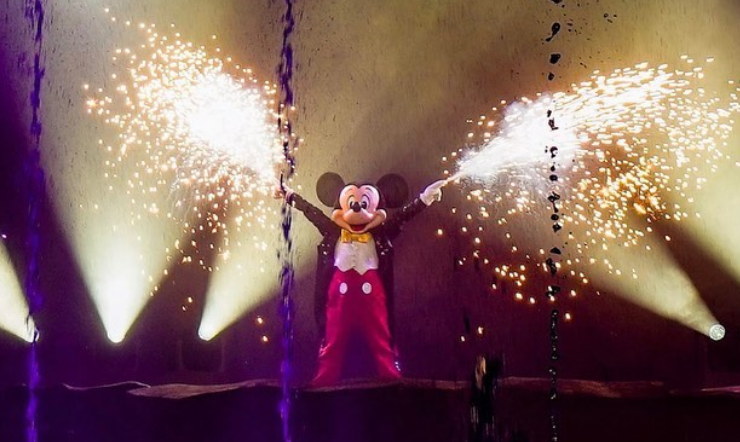 Fantasmic! hasn't been on for a while, but it's finally back in November 2022 to enchant kids of all ages!
It features some of Disney's most popular characters (including Mickey and the princesses).
But don't miss the villains! Maleficent appears as a 40-foot-tall dragon which is genuinely impressive.
I love the amazing pyrotechnics, effects, music, and stunts. And the fact that the entire show is on a boat on the water is incredibly unique.
This makes it perfect for catching characters if you haven't been successful with meet-and-greets earlier in the day.
If you're wondering which films/characters are featured this gives you a decent overview:
Moana
Aladdin
Pocahontas
The Little Mermaid
The Lion King
Mulan
Beauty and the Beast
Frozen 2
These are subject to change as the years pass by the way!
If you're looking for showtimes, I suggest checking the Disney Entertainment Schedule or the My Disney Experience app.
Oh, and you might get wet if you sit in the first few rows – you've been warned!
10. Star Wars Galaxy's Edge
Star Wars Galaxy's Edge still feels like a novelty.
So, you can easily spend half an hour or so walking around with your toddler.
You'll obviously find Smuggler's Run and Rise of the Resistance here, but there are several smaller activities to enjoy.
You should grab a photo amongst the huge set pieces for sure.
But don't miss the Droid Depot for building droids (with parents of course!) and Savi's Workshop for building custom lightsabers.
Just be warned that Savi's is very oversubscribed and seriously pricey. It currently costs $249.99 for a single lightsaber and discounts aren't a thing.
So, if your kid isn't a die-hard Star Wars fan, it might be worth trying to pull them away from this one.
11. Eat your way through the park!
It's no secret that Hollywood Studios has some seriously delicious snacks.
So, why not spend your time eating around the park?
I love the Blue Milk at Galaxy's Edge as it's weird and wonderful. But the Funnel Cakes and Lunch Box Tarts are equally fabulous.
Top tip
It's a great idea to run a mobile order while you're heading over to a snack cart or restaurant. This will help you get your snacks way quicker and saves you from queueing.
12. Meet characters
There are tons of characters hanging around at Hollywood Studios.
It's not as good as Magic Kingdom for character meets. However, Hollywood & Vine's character dining lets you meet lesser-seen Disney Junior characters which is useful.
You can also catch the Mickey & Friends Motorcade (Hollywood Boulevard) and the Pixar Pals Cavalcade if you want to spot Toy Story and Incredibles characters.
You'll sometimes see characters like Donald and Daisy hanging around on balconies and Stars Wars characters at Galaxy's Edge.
It's not the place to meet Disney princesses though, so keep that in mind.
A Quick Note on Genie+ with Toddlers
If you're traveling with older kids and toddlers, it can be worth getting Genie+ to skip a few lines.
You can get individual Lightning Lanes for Rise of the Resistance and Mickey & Minnie's Runaway Railway. For most of the other rides, you'll be able to use Genie+ to cut down queue times.
If your toddlers won't be riding the big ticket rides, there's probably not much point getting Genie+ for Hollywood Studios.
FAQs
Is Epcot or Hollywood Studios better for toddlers?
I'd say that Epcot was better for toddlers as there's simply way more to do! If you want to learn more, my piece on Epcot for toddlers should help you out.
Which Disney park is best for toddlers?
Magic Kingdom – hands down. It has so many rides without height requirements, the parades are great, and the vibe is super kid-friendly.
Can a 2-year-old ride Slinky Dog Dash?
It depends entirely on how tall they are. If they're 38 inches and above, they're good to go!
Is Hollywood Studios worth it with a toddler?
It's worth visiting for sure, but you'll need to plan your day around height restrictions. If I'm being honest, I'd say a half-day was probably enough with toddlers.
What is the best age for Hollywood Studios?
I'd say that kids between 4 and 18 would enjoy this park the most as they'll be able to ride way more than babies.
Is there a playground at Hollywood Studios?
Hollywood Studios doesn't have a playground – sorry!
Does Hollywood Studios have a water splash area?
Epcot and Magic Kingdom do, but Hollywood Studios doesn't I'm afraid.
A Few Parting Words
I'll be the first to admit that Hollywood Studios isn't the best Disney World park for toddlers. But I don't think you should count it out. It's a great park to visit on super-hot days as most of the attractions are inside and don't have crazy queues.
I hope that this list of the best rides for toddlers at Hollywood Studios has helped you pin down a park itinerary. But if you have any further questions, don't be afraid to leave a comment! I'll be right here to help you answer any questions. Now get exploring with your toddling tykes!
Related posts: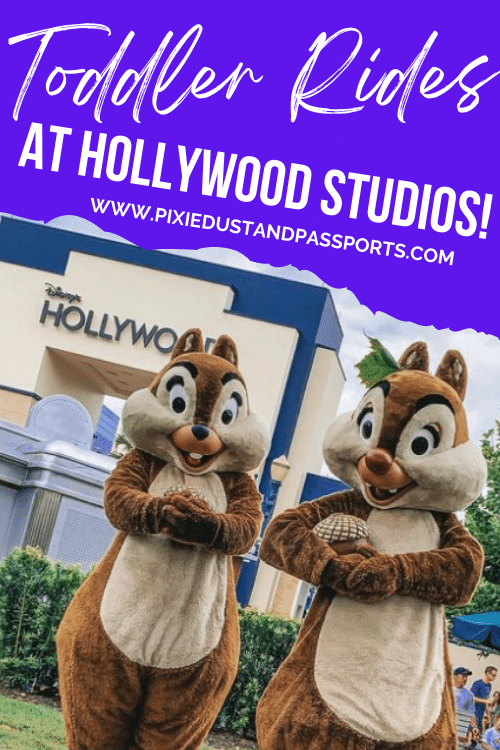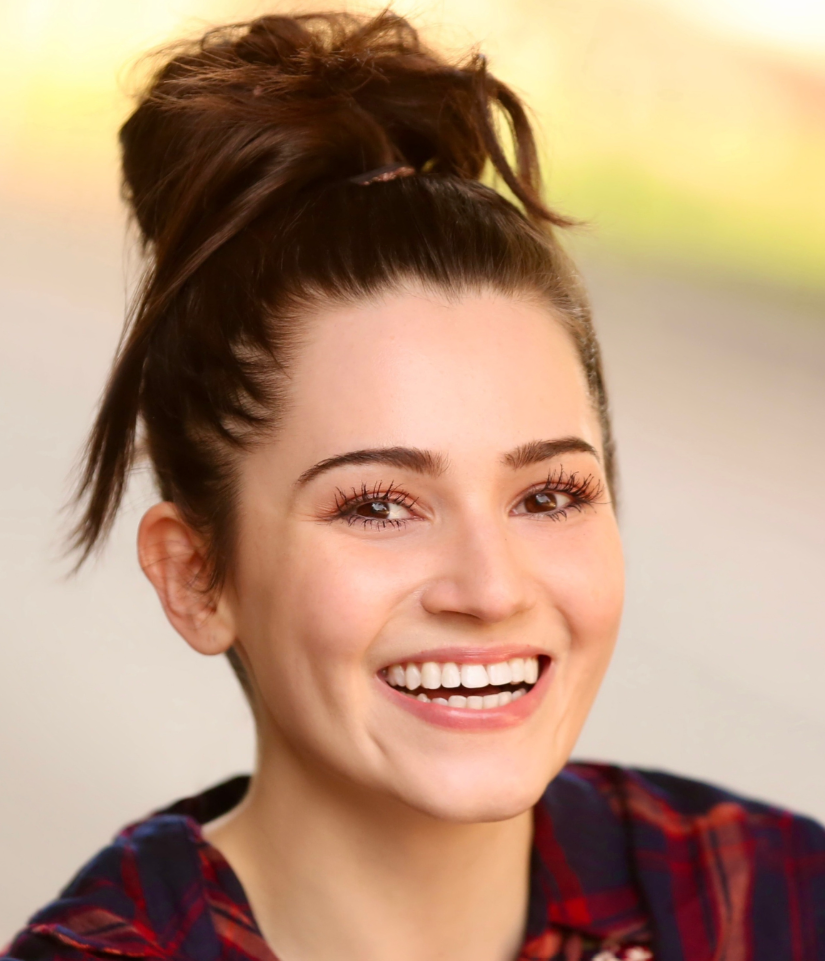 Grace is the creator, editor, and sole writer for Pixie Dust and Passports – a blog that's ALL about Disney! She's made it her life's mission to visit the Disney parks as much as possible and loves trying new snacks, grabbing the latest spirit jerseys, and rocking Loungefly bags. Oh, and she also holds a BA in History from UCL, which makes her a research and deep-dive enthusiast into all things Imagineering.