Are you searching for the best Mickey Mouse quotes that will make you smile? Keep scrolling for a bumper list of incredible sayings!
Mickey Mouse has represented the Walt Disney Company since he burst onto the scene in the 1928 animation Steamboat Willie. With an impressive career that spans almost 100 years, this world-famous mouse is certainly a hard worker!
Although Mickey Mouse is the most recognizable character in the Disney-verse, we shouldn't forget about his love interest and amazing friends. As really, who doesn't adore Minnie Mouse, Pluto, Goofy, Donald, and Daisy?
With his iconic white gloves, red shorts, falsetto voice, and charming personality, Mickey Mouse is a loveable character that shows no signs of slowing down or disappearing.
So, if you'd like to learn more about this wonderful character and uncover a few of his most famous quotes, just keep reading! I promise you'll adore these amazing takes on Disney's main man!
Who is Mickey Mouse?
Although many people think Walt Disney created the character by himself, he's actually a co-creation between Walt and animator Ub Iwerks!
He's been a recognizable mascot for the Walt Disney Company for decades and has appeared in a whopping 130 films and the popular Mickey Mouse Club TV series.
Over the years, Mickey has come to represent the influence of American culture.
In fact, he's so popular and well-known that Disney himself made sure everyone knew that "it was all started by a mouse".
And what a career this wonderful mouse has had!
Best Mickey Mouse Quotes
1. "We got ears, say cheers."
2. "To laugh at yourself is to love yourself."
3. "You're the best, pal!"
4. "All you need is a little bit of magic."
5. "Laughter is timeless, imagination has no age, and dreams are forever"
6. "Best friends stick together."
7. "Every child is born a genius."
8. "See ya real soon."
9. "When you're curious you find lots of interesting things to do"
10. "Come inside! It's fun inside"
11. "It's fun to do the impossible"
12. "There is magic all around."
**Related post: 65 Best Tinker Bell Quotes**
13. "Everybody say, "Oh, Toodles!""
14. "Happiness is not about having or not having problems. Everyone has problems, but not everyone is happy."
15. "I can't help you with revenge."
16. "Someone worth having is someone worth waiting for."
17. "All our dreams can come true if we have the courage to pursue them."
18. "Oh boy! Sounds like we've got a visitor!"
19. "You are and always have been my dream."
20. "Welcome to our clubhouse! Are you ready to play? Ha, hot dog!"
21. "Hooray!"
22. "Live every moment as not to regret what you are about to do."
23. "Gosh!"
24. "You'd never let the darkness get the best of you. I'm sure of that."
25. "How's it going, boys?"
26. "Take the dream with you, wherever you may go!"
27. "Don't stress over anything that you can't change."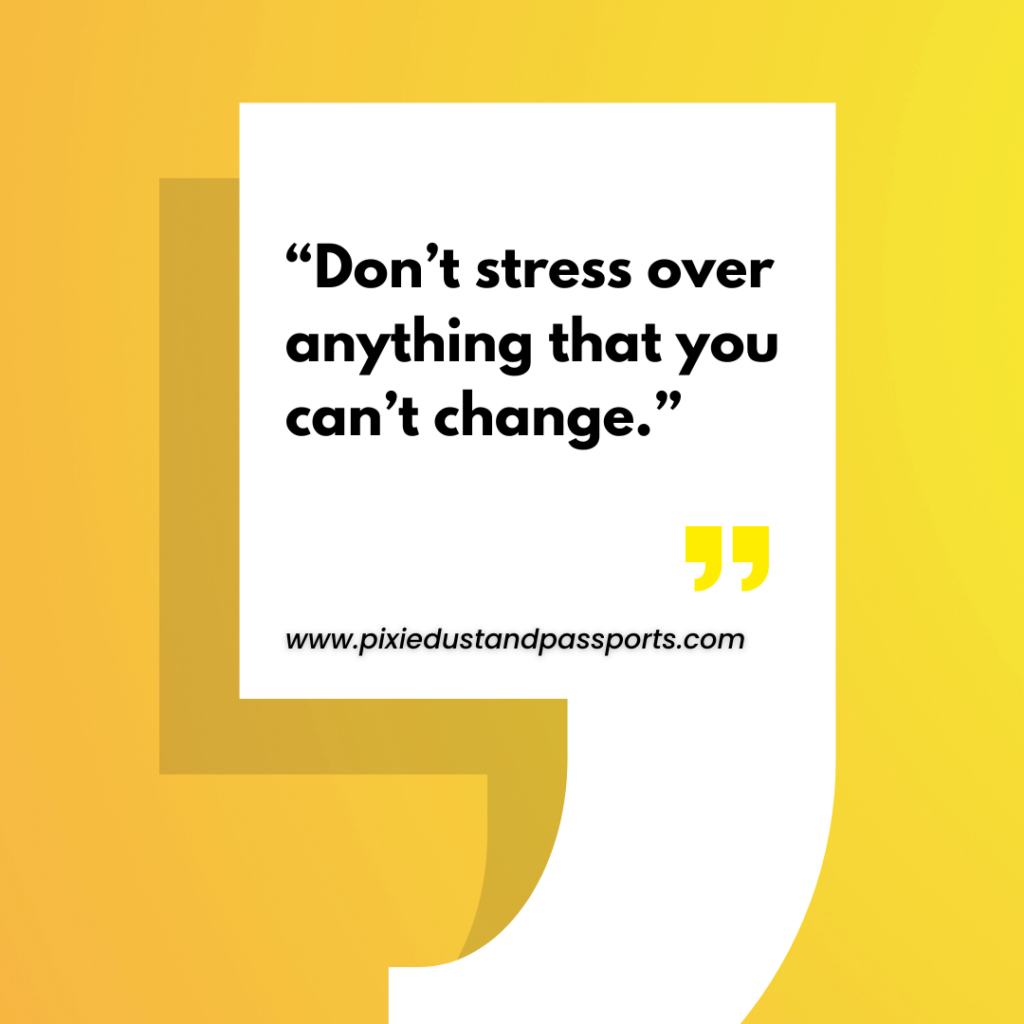 Cute Mickey Mouse Quotes
28. "Lie? Well, lie or no lie, Musketeers do not run from danger, and as long as we wear these uniforms, neither do we?"
29. "To really enjoy it here… Ya oughta go around talkin' to everybody ya see. Ya never know what kind of fascinatin' friendship ya might end up with!"
30. "I will be always there with you, right there in your heart."
31. "If you can dream it, you can do it."
33. "Oh, Minnie. You're all the music I'll ever need."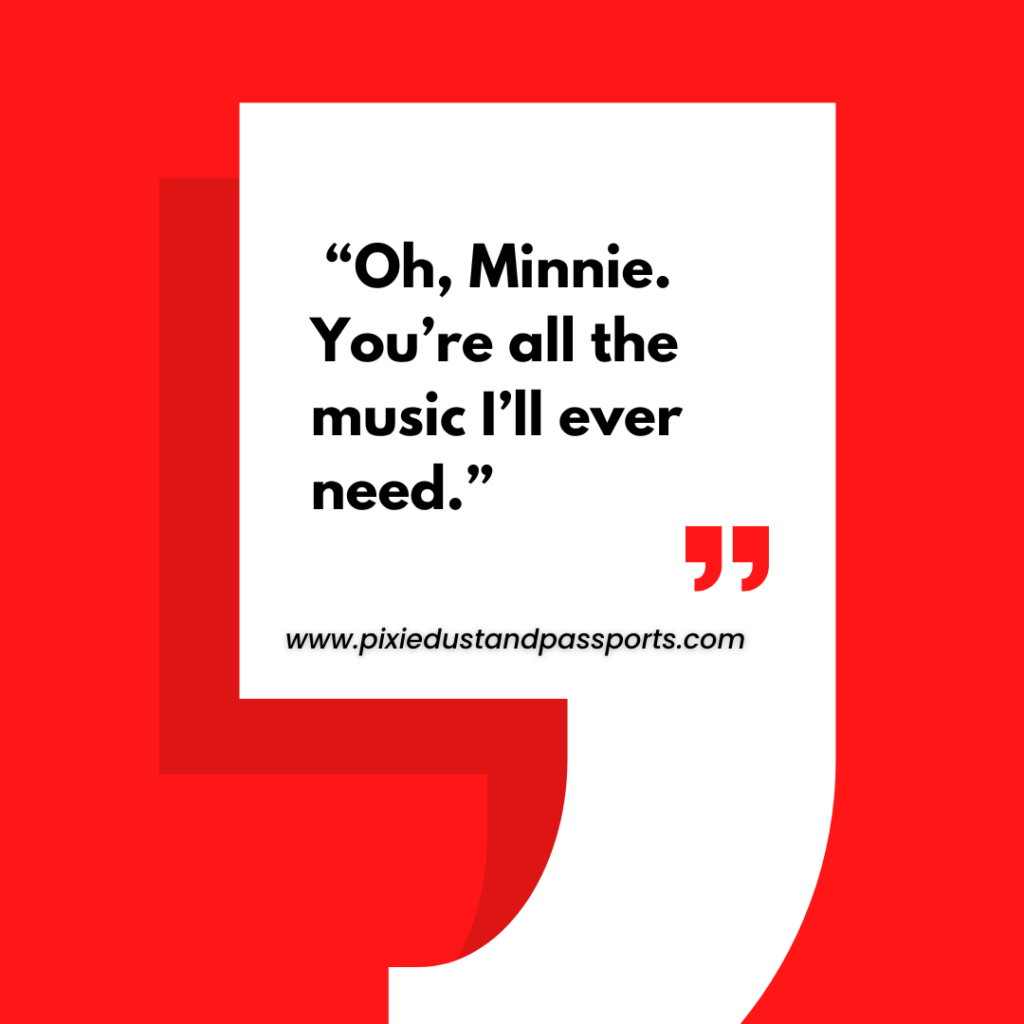 34. "Smile, breathe and believe in magic."
35. "Gosh, the night sky sure is pretty, isn't it? Look at all those twinklin' stars!"
36. "Brr, that wind sure is chilly! Don't be gloomy just 'cause it's cold! C'mon, let's do something fun together!"
37. "The Mystery Mouskatool… that's a surprise tool that can help us later."
38. "Hey there! Hi there! Ho there! Jump! Vroom, vroom, vroom!"
39. "Whoa! Minnie would love that rose!"
40. "Summer is wide open! Hit the beach, go hikin'– why, you can do just about anythin' in the summertime!"
Funny Mickey Mouse Quotes
41. "Is it a fact that little old ladies come with a shiny and round nose?"
42. "Sorry I am late, everybody. I had to stop by the bank. I was over-drawn."
43. "Oh, I almost forgot. To make the clubhouse appear, we get to say the magic words: Meeska, Mooska, Mickey Mouse! Say it with me: Meeska, Mooska, Mickey Mouse!"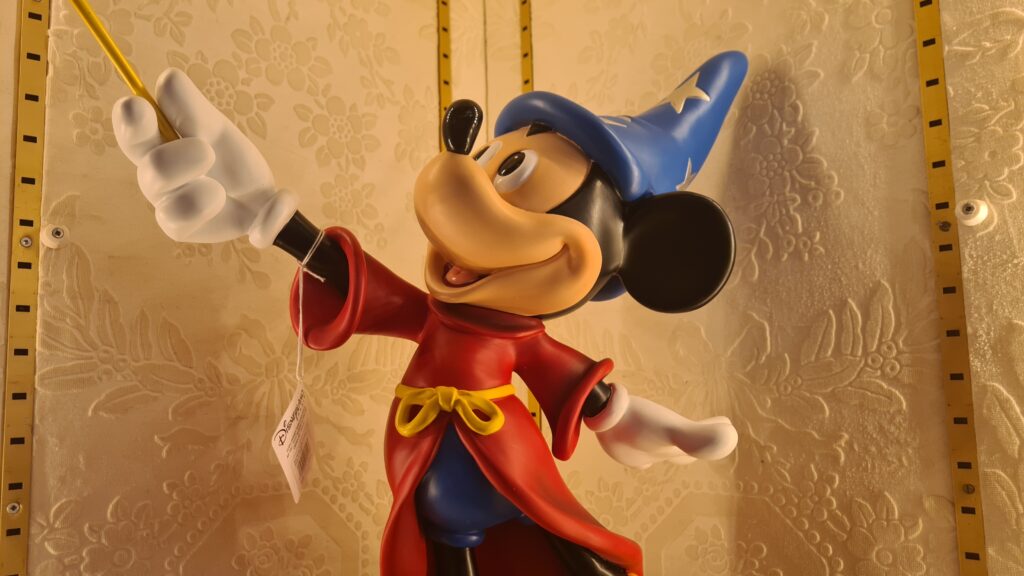 44. "There's a giant meatball after us!"
45. "If you trust in yourself…. and believe in your dreams… and follow your star… you'll still get beaten by people who spent their time working hard and learning things and weren't so lazy."
46. "Arithmetic is being able to count up to 20 without taking off your shoes."
Quotes from Walt Disney About Mickey Mouse
47. "I only hope we never lose sight of one thing, that it was all started by a mouse."
48. "The life and ventures of Mickey Mouse have been closely bound up with my own personal and professional life."
49. "Understandably, I should have sentimental attachment for the little personage who played so big a part in the course of Disney Productions and has been so happily accepted as an amusing friend wherever films are shown."
50. "Born of necessity, the little fellow literally freed us of immediate worry. He provided the means for expanding."
51. "I often find myself surprised at what has been said about our redoubtable little Mickey, who was never really a mouse. not yet wholly a man – although always recognizably human."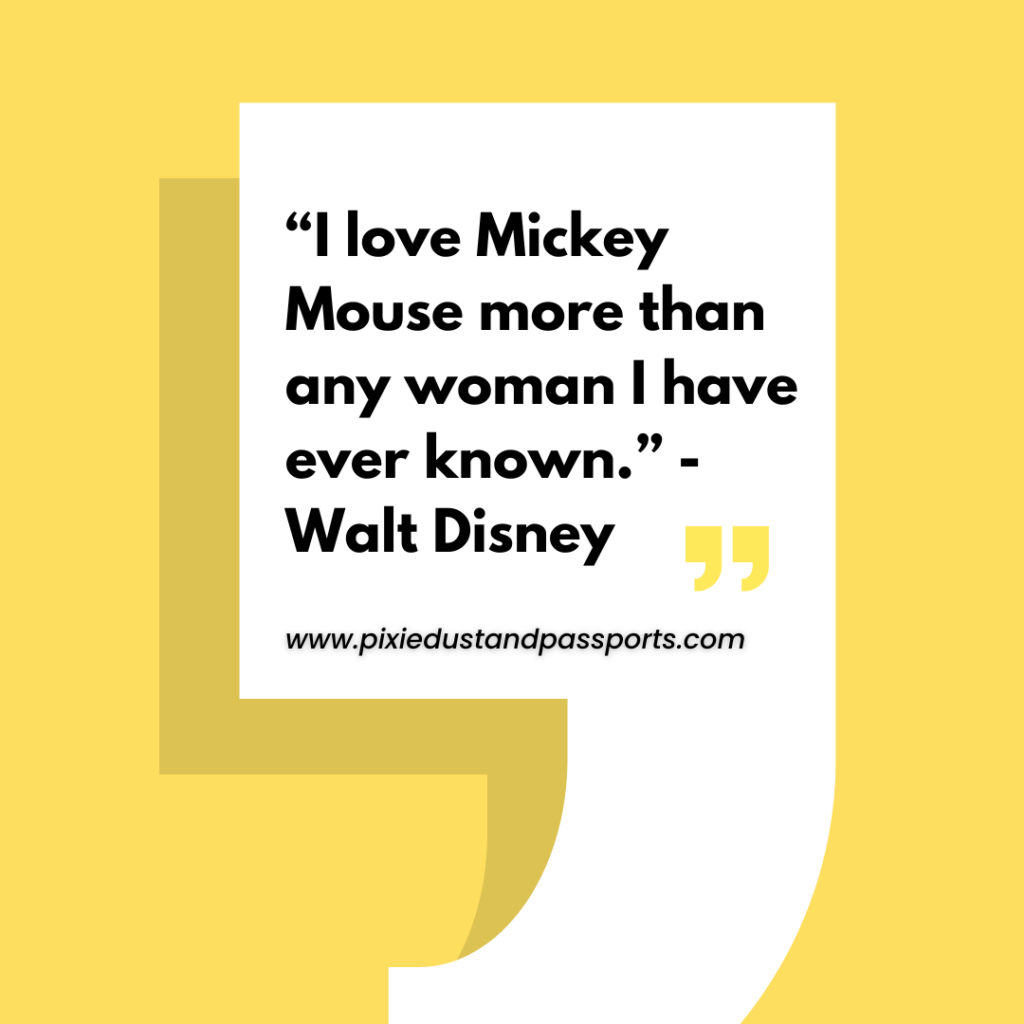 52. "I love Mickey Mouse more than any woman I have ever known."
53. "All we ever intended for him or expected of him was that he should continue to make people everywhere chuckle with him and at him. We didn't burden him with any social symbolism, we made him no mouthpiece for frustrations or harsh satire. Mickey was simply a little personality assigned to the purposes of laughter."
54. "Mickey Mouse is, to me, a symbol of independence. He was a means to an end."
55. "When I was poor, living in a garage in Kansas, I began to draw the mice that scampered over my desk. This is how Mickey Mouse was born."
56. "We felt that the public, and especially the children, like animals that are cute and little."
57. "Mickey Mouse popped out of my mind onto a drawing pad 20 years ago on a train ride from Manhattan to Hollywood at a time when business fortunes of my brother Roy and myself were at their lowest ebb and disaster seemed right around the corner."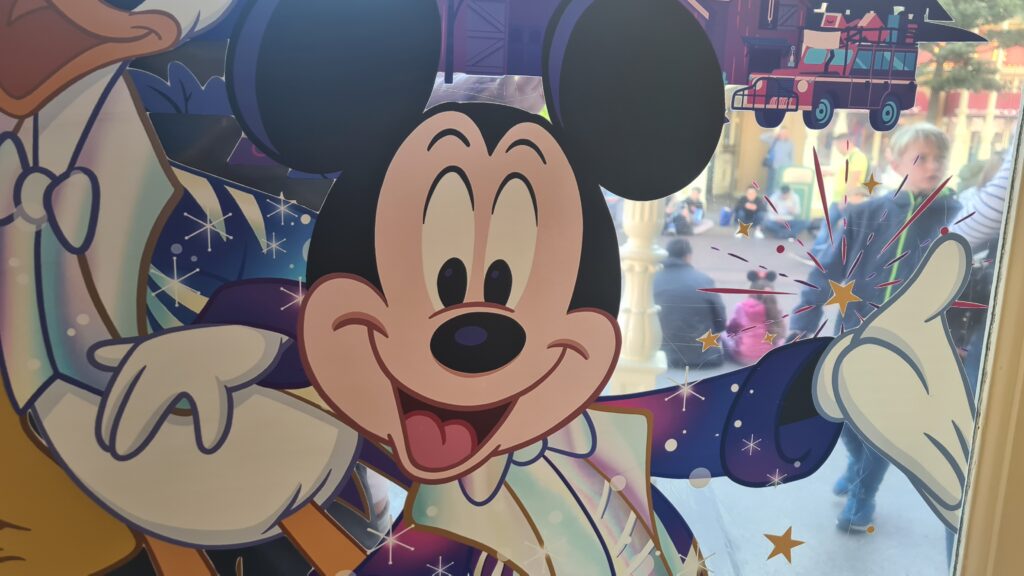 58. "When people laugh at Mickey Mouse, it's because he's so human; and that is the secret of his popularity."
59. "But all we ever intended for him was there he should make people everywhere chuckle with him and at him."
60. "By nature, I'm an experimenter. To this day, I don't believe in sequels. I can't follow popular cycles. I have to move on to new things. So, with the success of Mickey, I was determined to diversify."
61. "I often find myself surprised at what has been said about our redoubtable little Mickey. Who was never really a most not yet a wholly man."
62. "You can design and create and build the most wonderful place in the world. But it takes people to make the dream a reality"
Quotes About Mickey Mouse from Famous People
63. "I adored Mickey Mouse when I was a child. He was the emblem of funniness and happiness." – Maurie Sendak
64. "Mickey represented an honest product, a pure spirit, and a cheerful heart; a staggeringly simple pleasure in the exercise of the imagination" – Eve Zibart
65. "I'm a Disney fan. Like, seriously, if I see Mickey Mouse, I light up." – LeToya Luckett
66. "I used to give out Mickey Mouse awards to people. I like Mickey Mouse because he represented certain values. He invested in people, was good to his friends and hard on his enemies. Once a year, I would have our management team from each division come to an offsite, and I would talk about Mickey Mouse." – Bernard L. Schwartz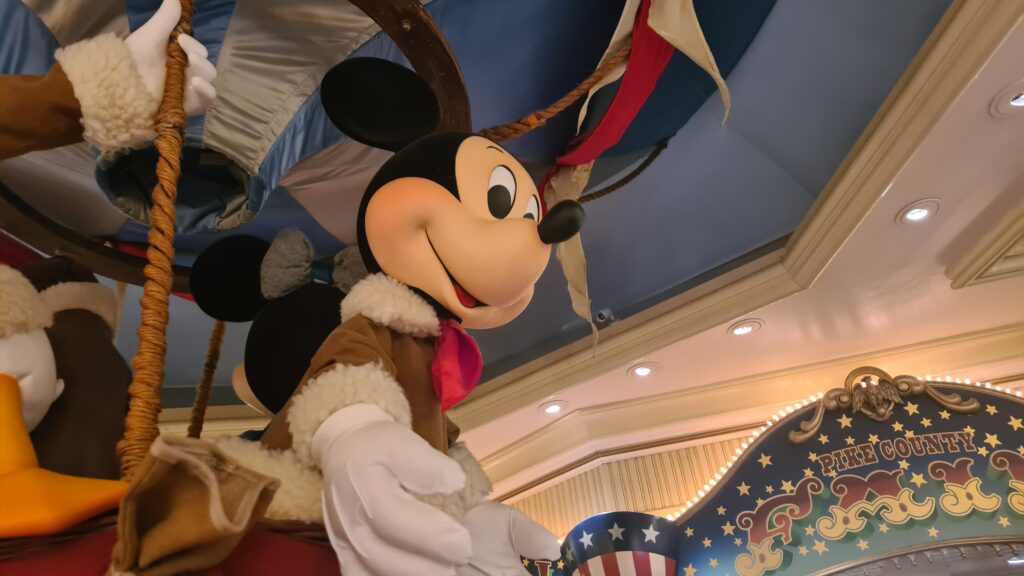 67. "There are only a couple characters and people in the world where, in history, where you can go anywhere in the world and say that character or person, that name, that song, and everyone knows what it is. Mickey Mouse is one, Disney, in general." – Jordan Fisher
68. "Mickey Mouse did not stay the little squeaky guy in 'Steamboat Willie.' He went on to have many different versions." – Paul Dini
69. "Whether it's as the hero of an adventure story, as a teacher and friend, as an icon on a watch, shirt, or hat — everyone knows Mickey Mouse." — Warren Spector
70. "My dear friend Jimmie Dodd was the heart and the soul of The Mickey Mouse Club." – Annette Funicello
71. "There was a period of time when they estimated the two biggest stars in Hollywood were Charlie Chaplin and Mickey Mouse." -John Lasseter
72. "The decathlon is nine Mickey Mouse events and the 1500 meters." – Steve Ovett
73. "Whether it's as the hero of an adventure story, as teacher and friend, an icon on a watch, shirt or hat – everyone knows Mickey Mouse." – Warren Spector
74. "Mickey Mouse is always there – he's part of my life. That really is something not everyone can call their claim to fame." – Annette Funicello
75. "I do what I do because of Walt Disney. Goofy. Mickey Mouse. I never forgot how their films entertained me." – John Lasseter
76. "The original Mickey Mouse Club, established in the '30s, was designed to attract children to movie theaters." – Annette Funicello
77. "When you say 'comic book' in America, people think of Mickey Mouse and Archie. It has a connotation of juvenile." – Mark Hamill
78. "My Mickey Mouse ears were given to me by a dear friend. They remind me of how I need to be silly." – Alice Ripley
79. "Mickey Mouse was supposed to be called Mortimer, but Walt Disney's wife found it creepy." – Adam Anderson
80. "The thing I really liked about Mickey was the way he treated everyone the same." – Mickey Mantle
More Fun Quotes About Mickey Mouse from Celebrities
81. "Mickey Mouse to a three-year-old is a six-foot-tall rat." – Robin Williams
82. "Never go to Pluto; it's a Mickey Mouse planet." – Robin Williams
83. "I'm Mickey Mouse. They don't know who's in the suit." – Keanu Reeves
84. "The image we have would be impossible for Mickey Mouse to maintain. We're just normal people" – Karen Carpenter
85. "What about Mickey Mouse? Disney tried very hard to make him a star. But Mickey Mouse is more of a symbol than a real character" – Joseph Barbara
86. "Every election, Mickey Mouse looks better and better as president" – Duncan Long
87. "What I've realized recently is that the difference between me and Mickey Mouse is, there's not a man that can go and say, 'Look, can you get me in any faster? I'm Mickey Mouse.' Whereas I can go in and say, 'Look, could you get me a table faster? I'm Princess Leia.'" – Carrie Fisher
FAQs About Mickey Mouse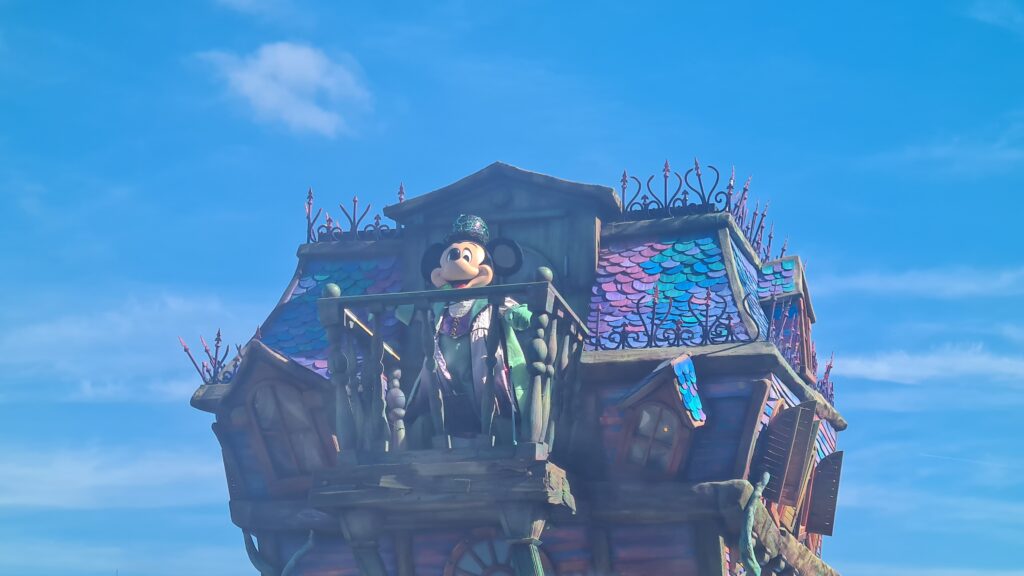 What is Mickey Mouse's full name?
Mickey Mouse's full name is Michael Theodore Mouse!
What were Mickey Mouse's first words?
Mickey's very first spoken lines were "Hot dogs! Hot dogs!".
What's Mickey Mouse's favorite food?
It's said that Mickey's favorite foods are freshly grilled hot dogs and corn dog muffins.
What does Mickey always say?
As you can see, Mickey says plenty. But his most popular catchphrases are 'oh, boy,' 'aw, gee!', 'hot dogs,' 'that sure is swell', and 'gosh'!
What is Mickey Mouse's favorite color?
Red!
Why does Mickey Mouse wear gloves?
Walt Disney has said that Mickey wears gloves as they wanted him to appear slightly more human and be easier to animate!
I hope that you enjoyed these iconic Mickey mouse quotes!
What are your favorite Mickey Mouse sayings? Are you a huge fan of the world's most famous mouse? I'd love to hear about your Disney experiences in the comments below. And as we know that there's no Mickey without Minnie, why not check out these Minnie Mouse quotes?
Related posts