Have you been searching for information about Disney World babysitting? If so, read ahead for everything you need to know.
Visiting Florida with kiddos can be amazing. From the meet and greet experiences with Mickey to the gleeful smiles during the fireworks – it's a wonderful experience for any parent.
But sometimes, you might find yourself wondering if there are any Disney World babysitting services available.
And hey – I totally get it. Walking around the parks with tired children can be tricky!
What's more, you might want to visit some of the best spas in Disney World or check out a few adult-friendly restaurants in the resort during your trip.
So, if you're wondering what Disney World babysitting is available for your trip, just keep reading. Whether you need to offload them for 2 hours or an entire evening, there's something for everyone.
It doesn't matter whether you're interested in kids' clubs and afternoon teas or nanny services and in-room care.
You're bound to find something on this Disney World babysitting low-down that works for YOU.
Now let's get to it.
Does Disney World Offer Babysitting?
They do, but it's not quite that straightforward.
Back in the day, there used to be way more options for Disney World babysitting than there are today.
From the now-closed Children's Activity Centers to the offerings at Animal Kingdom Lodge and the Polynesian, what we have now is a bit of a downgrade.
Oh, and the closure of Pixar Play Zone was a huge loss in 2019!
Even 1900 Park Fare is an option that's currently not running due to pandemic closures. Things are still catching up, but it's hoped that the tea party will be back soon.
That's not to say that the Disney World babysitting options are bad.
But with the pandemic, the way that Disney World babysitting operated changed quite a bit.
Are There Baby Care Centers at Disney World?
There sure are.
But you don't want to confuse these with kids' clubs or babysitting services – that's not what they are.
You won't be able to drop children here while you tackle the fastest rides at Disney World.
Instead, they're designed for breastfeeding, keeping kids cool with some A/C, grabbing first aid, or heading to in emergencies.
It's extremely useful if you're visiting Disney World with toddlers or young children as it's a private place for mothers.
Whether you need to catch a break from the humidity, change a diaper in peace, or just calm a kid down, it's a total oasis.
If you need to heat up milk, there's a microwave for parents to use.
Believe it or not, there's even a spot for potty-training tykes to do their worst on a makeshift potty!
If you're wondering where the Baby Care Centers are throughout the parks, here you go!
Magic Kingdom: By The Crystal Palace and Casey's Corner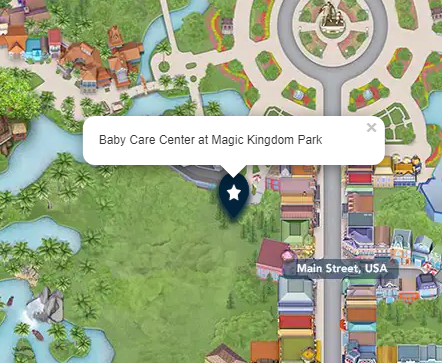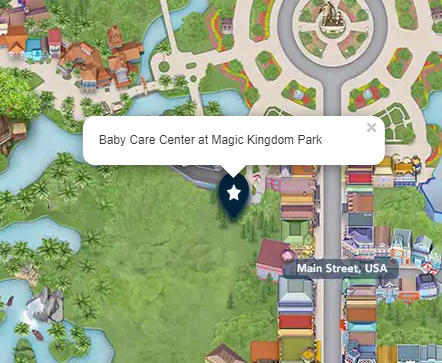 Hollywood Studios: Right by Crossroads of the World at the entrance of the park.
EPCOT: By the Mexico Pavillion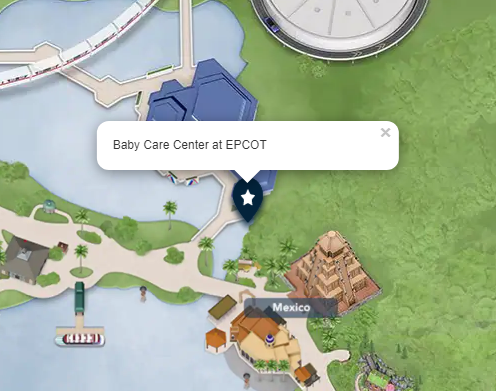 Animal Kingdom: By Creature Comforts and the Disney Vacation Club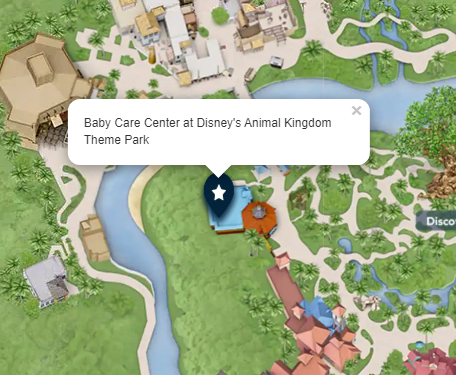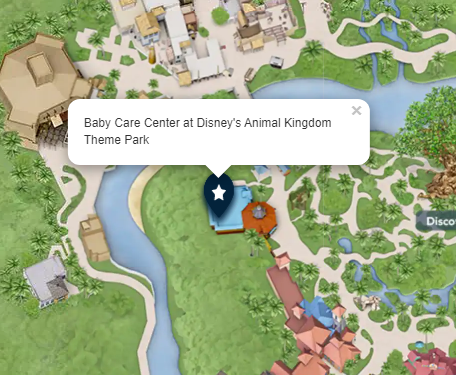 Babysitting at Disney World Hotels
Camp Dolphin Disney World Kids' Club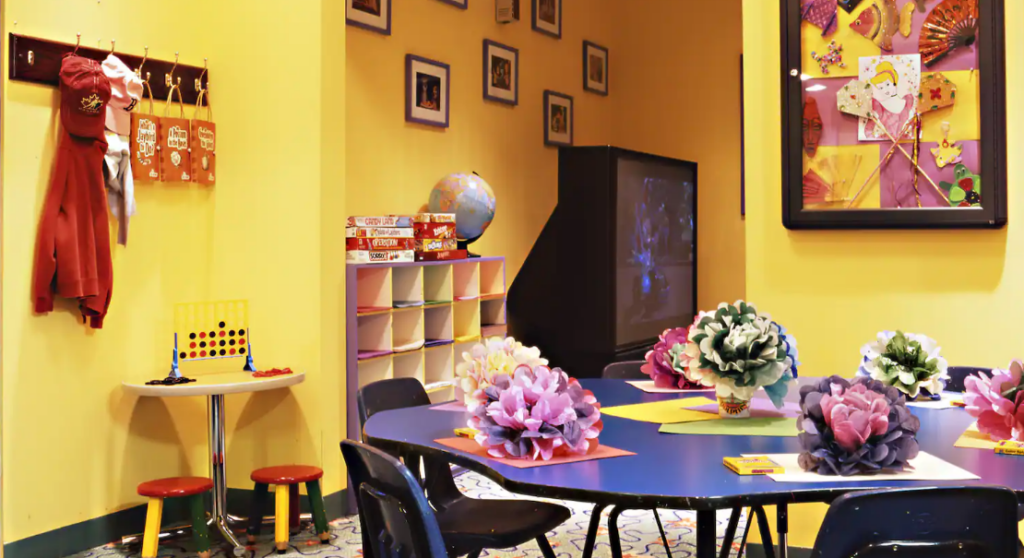 One of the best Disney World babysitting options is tucked away at the Walt Disney World Swan & Dolphin.
Camp Dolphin is ideal if you're planning a date night at the Disney parks. But it's also convenient for heading on the Universal thrill rides. It's totally up to you!
What makes this one of my favorite Disney World babysitting services is the fact that it runs in the EVENING.
It runs between 4 and 11 pm each night. You can either invest in their services for the whole night or just drop them off for dinner.
You don't need to worry about feeding your children either as they'll get a full meal or a small snack depending on the hours.
And don't stress about them being bored. There are so many activities that run every night.
Whether that's movie nights or playing on game consoles, these guys have got you covered.
There's only one catch – your kiddos need to be between 5 and 12 years old (and potty trained!) to take advantage of this kids' club.
I know, it's a total bummer.
It's not the cheapest Disney World babysitting option, but we'd say it's a bargain for the amount of time you get.
How much does Camp Dolphin Cost?
If you want to learn more about Camp Dolphin's prices, you'll find everything you need to know below.
Camp Dolphin All-Inclusive (between 4 pm and 11 pm – all the hours!) – $85 for the first child and $65 each for any additional children.
Camp Dolphin Early Evening (between 4 pm and 8 pm) – $65 per child and includes a meal.
Camp Dolphin Late Evening (between 8 pm and 11 pm) – $50 per child and includes a snack.
Kid's Nite Out
If you want to keep your kids in their room (hello, naps!), then Kid's Nite Out is a fantastic choice.
This is a Disney World babysitting service that comes right to your room.
So, you don't need to worry about packing your child's creature comforts into a tote for Camp Dolphin!
One of the expert childminders will come to your hotel room with kid-friendly activities, games, and crafts. They're basically the Mary Poppins superstars of the Disney World resorts.
They care for kids as young as 6 weeks old and up to 18 years old and always put your child's safety first.
These guys look after over 20,000 kids every single year, so they have a fabulous track record.
The one thing I'll say is that you need to book this in advance and pay a caregiver transportation fee of $15.
The holiday prices are also charged at a premium, so keep this in mind if you want to visit any festive parties.
How much does Kids Nite Out cost?
Kid's Nite Out prices are subject to change, but they're currently running these rates:

You'll be able to reserve Disney World babysitting for as early as 6:30 am and as late as 11 pm.
But if you're visiting for the Disney World Marathon, you can get reservations as early as 3 am.
Theme Park Nannies and Once Upon a Nanny (In-Park Assistance)
This is technically a sub-service offered by Kid's Nite Out, but you can also hire nannies that will help you out inside the parks.
Whether that's helping you manage your children, push strollers, or calm down single parents – they're certainly useful.
If you don't want to use Kid's Nite Out, you can also use the popular services Theme Park Nannies and Once Upon a Nanny.
These services are specifically designed to match whatever you need for your vacation.
The only things you'll need to consider are the additional costs for park entry, food, and transportation for the nanny.
If you're worried about safety – don't be!
Everyone is fully vetted and ready to make your trip magical.
Other Options for Babysitting at Disney World
It's completely fine if you don't want to book in at Camp Dolphin, Kids Nite Out, or deal with a theme park nanny.
There are several other kid-only activities that'll get them off your hands for a few hours!
These activities don't typically allow adults to participate and are designed for kids between 4 and 12. The only rule is that they'll need to be potty trained before taking part.
Any of these activities are great options if you need Disney World babysitting services.
Just remember that this will only occupy the children for a couple of hours.
So, it may be a great option if you want to check out one of the Disney World Spas.
But for a full date night in Disney World? Probably not.
Captain Hook's Pirate Crew
If your kiddo can't get enough of the Pirates of the Caribbean ride, they'll love Captain Hook's Pirate Crew.
This kids-only activity is a prime choice for Disney World babysitting and you'll find it at Disney's Beach Club Resort.
It's been running since 2019 and lets little ones channel their inner lost boy or swashbuckling pirate!
The first thing kids will do is get a pirate name so they can join Captain Hook's Crew.
Then, the Cast Members will teach them how to talk like a pirate, scrub the decks, and sing their hearts out!
As your kids are shivering their timbers, Captain Hook himself will appear and help them solve puzzles to find treasure.
Once they've found the treasure, they'll head to the Pirate Hideaway for a full meal. It's all kid-friendly fare like Macaroni and Gold Sauce and Meatballs – so don't worry about fussy eaters!
Know before you go
There are a few things that you'll want to know before choosing this as your Disney World babysitting option.
The service is offered every night between 5 pm and 8:30 pm.
Reservations are a must as it books up very quickly.
Activities and the food menu are always subject to change.
It costs $55 per child (plus tax!).
You can drop your kids off at 4:30 pm at the Seaside Retreat.
Pirate Adventure Cruises
The next option we have if you need babysitting at Disney World is Pirate Adventure Cruises. This is basically the slightly younger sister of Captain Hook's Pirate Crew (it's not quite as good).
These cruises are suitable for kids between 4 and 10 years old.
Once they board, kids will be given a cool bandana or a Mickey hat before sailing around to ports to find treasure.
The entire experience lasts about 2 hours and kids need to be potty trained to take part.
They won't get tons of food (like the full meal at Captain Hook's Pirate Crew).
But they'll get peanut butter and jelly uncrustables, Goldfish crackers, juice, and a Rice Krispie treat at the end.
The main downside to using this for Disney World babysitting is the timings as all cruises take place in the morning.
So, unless you want to grab breakfast at Disney Springs, the timings aren't ideal.
Know before you go
The experience lasts around 2 hours.
It costs just over $30.
You'll need to arrive 15 minutes before the cruise starts.
The Disney Pirate Adventure leaves from the Grand Floridian Dock on Mondays, Wednesdays, Thursdays, and Saturdays at 9:30 am.
The Bayou Pirate Cruise goes from Port Orleans Riverside Dock on Sunday, Tuesday, and Thursday at 11:30 am.
The Island of the Caribbean Cruise goes from the Caribbean Resort Beach Dock on Sunday and Tuesday at 9:30 am.
The Albatross Adventure Cruise leaves from the Yacht and Beach Club Dock on Monday, Wednesday, and Friday at 9:30 am.

This is my favorite as it lets them sail around the World Showcase.
Wonderland Tea Party – 1900 Park Fare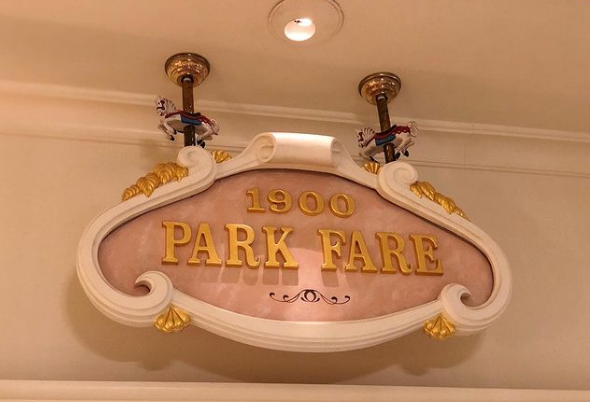 ***this has yet to reopen after the pandemic – I'll update this when I hear more***
Wonderland Tea Party might sound like a dreamy afternoon tea experience.
But it's actually an option for Disney World babysitting if you have kids between 4 and 12 years old!
This wonderful tea party takes place inside the Grand Floridian Hotel at 1900 Park Fare.
There's a maximum cap of 25 kids per seating to make sure Mad Hatter & Alice can interact with everyone. So, booking in advance is a must.
Although parents are allowed to hang around to keep an eye on their kids, this is a great opportunity to head off.
During their tea, the kiddos will hear stories, decorate cupcakes, and participate in arts and crafts.
They'll also get cute heart-shaped sandwiches and rice Krispie squares.
Know before you go
A valid credit card is required for booking and reservations can be made 90 days in advance.
Cancellations must be within 24 hours of your booking.
You should arrive 15 minutes before the tea starts.
There's no real tea – it's apple juice!
It costs $49 + tax.
What Happens If My Child Gets Lost?
It's highly unlikely that your child will get lost if they're in the care of babysitting staff.
But if they get lost in the parks, they'll always be taken to the nearest Baby Care Center until their parent is located.
It's extremely rare for kids to come into sticky situations at the parks as there will always be cast members around to help.
However, if you're visiting Disney with toddlers or young children, it's always a good idea to take precautions.
Whether that's putting an air tag on them or writing your number on their arm, it's better to be safe!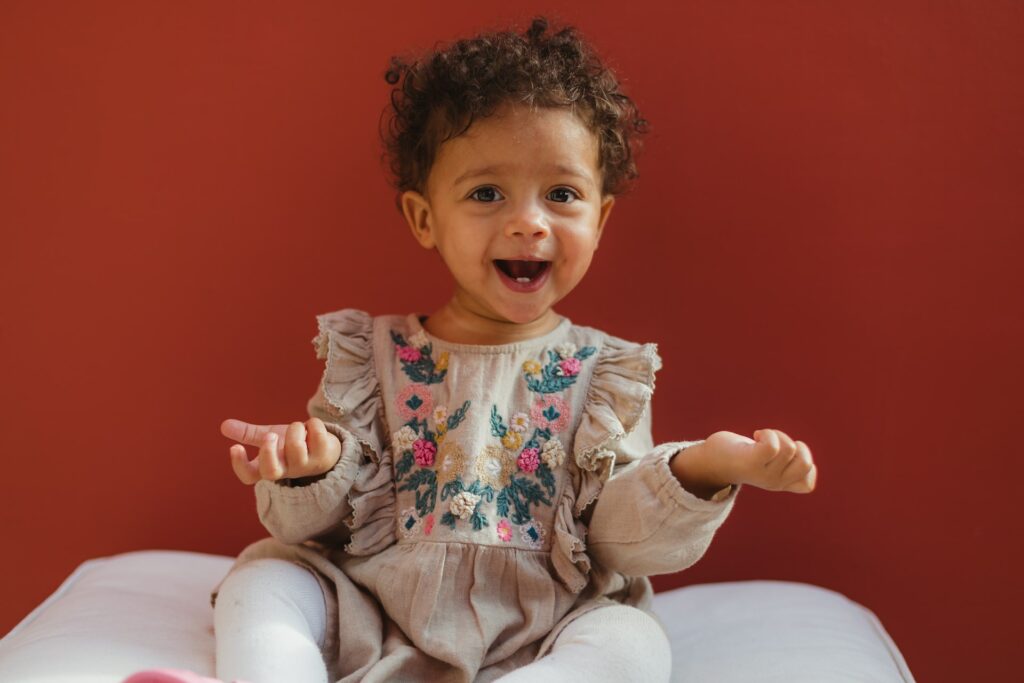 FAQs
Does Disney World have a Baby Center?
Yep – there are baby centers in all 4 main theme parks!
What's a Disney Nanny?
A Disney Nanny is a professional childminder who can accompany you to the parks to make your experience easier. They also offer services inside the hotels.
Can Disney characters hold babies?
Unfortunately not. So, don't expect characters to get involved with Disney World babysitting (outside of any entertainment!).
There you have it: the ultimate guide to Disney World babysitting!
Although you might not want to part with your kiddos, taking advantage of Disney World babysitting is a great idea.
Have you ever tried any of these services? I'd love to hear about your experience in the comments below.
Related Posts: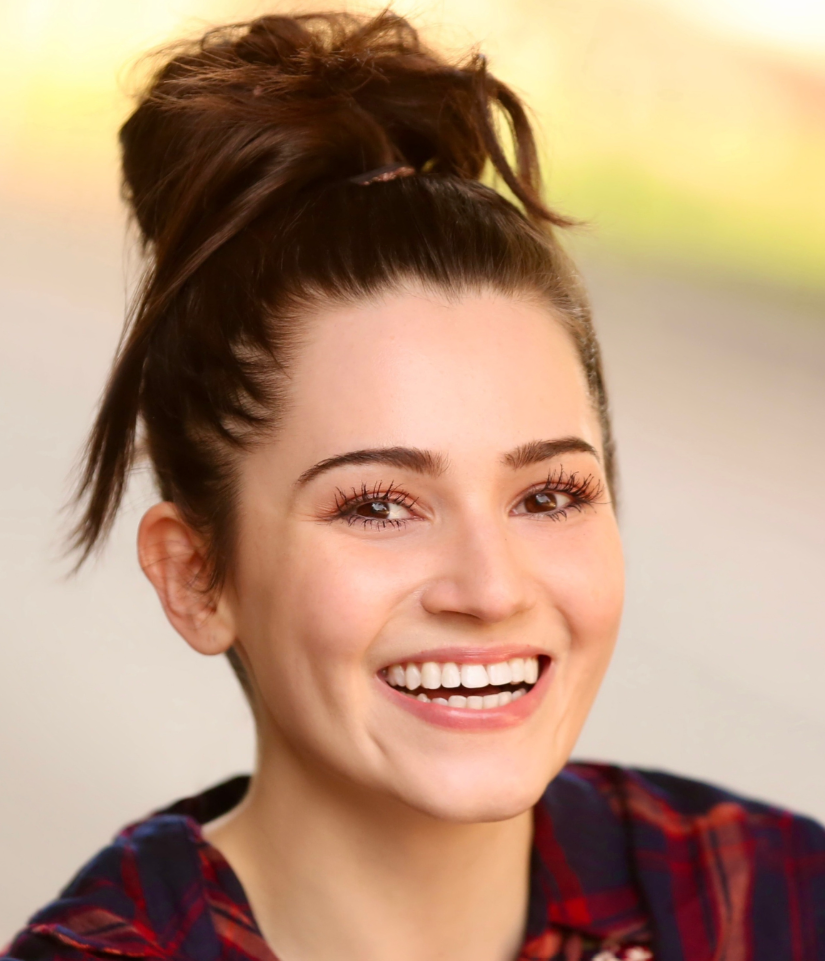 Grace is the creator, editor, and sole writer for Pixie Dust and Passports – a blog that's ALL about Disney! She's made it her life's mission to visit the Disney parks as much as possible and loves trying new snacks, grabbing the latest spirit jerseys, and rocking Loungefly bags. Oh, and she also holds a BA in History from UCL, which makes her a research and deep-dive enthusiast into all things Imagineering.